Jamie Wolfond Translates Daily Observations into Textural Vases
His debut solo show is currently taking place at New York's Matter Projects.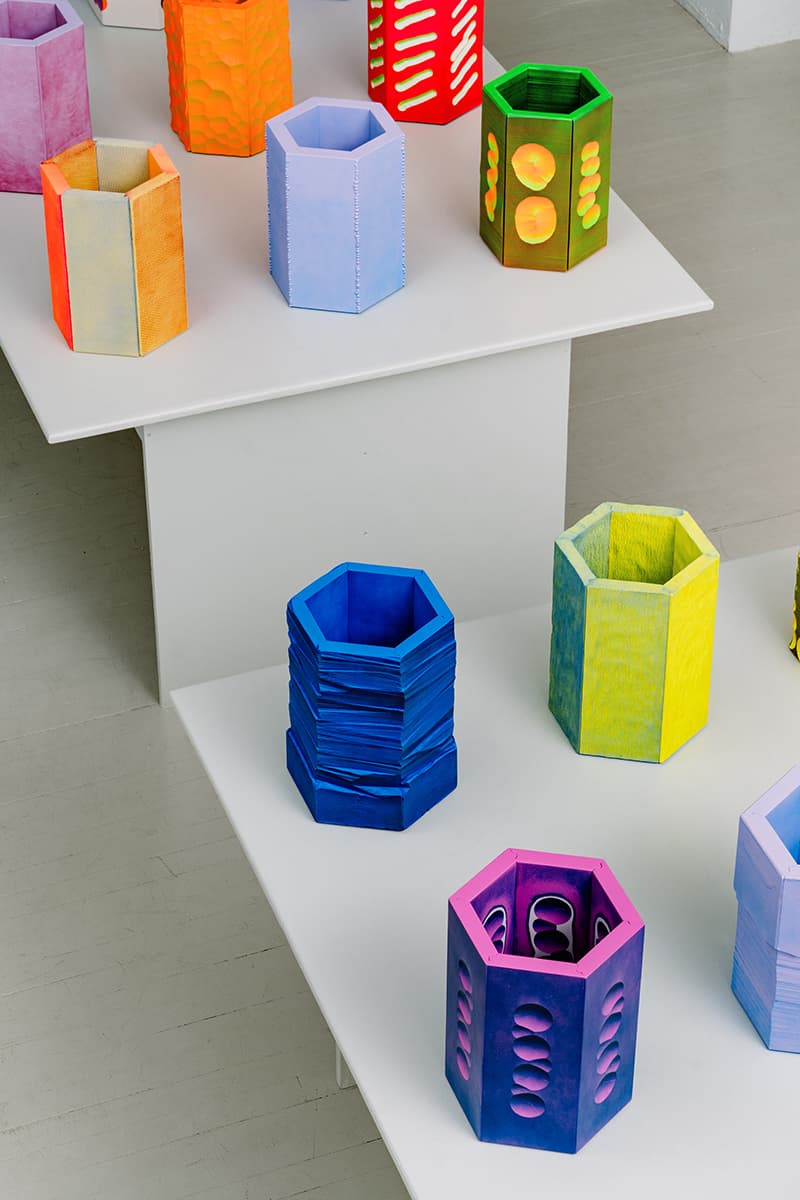 1 of 10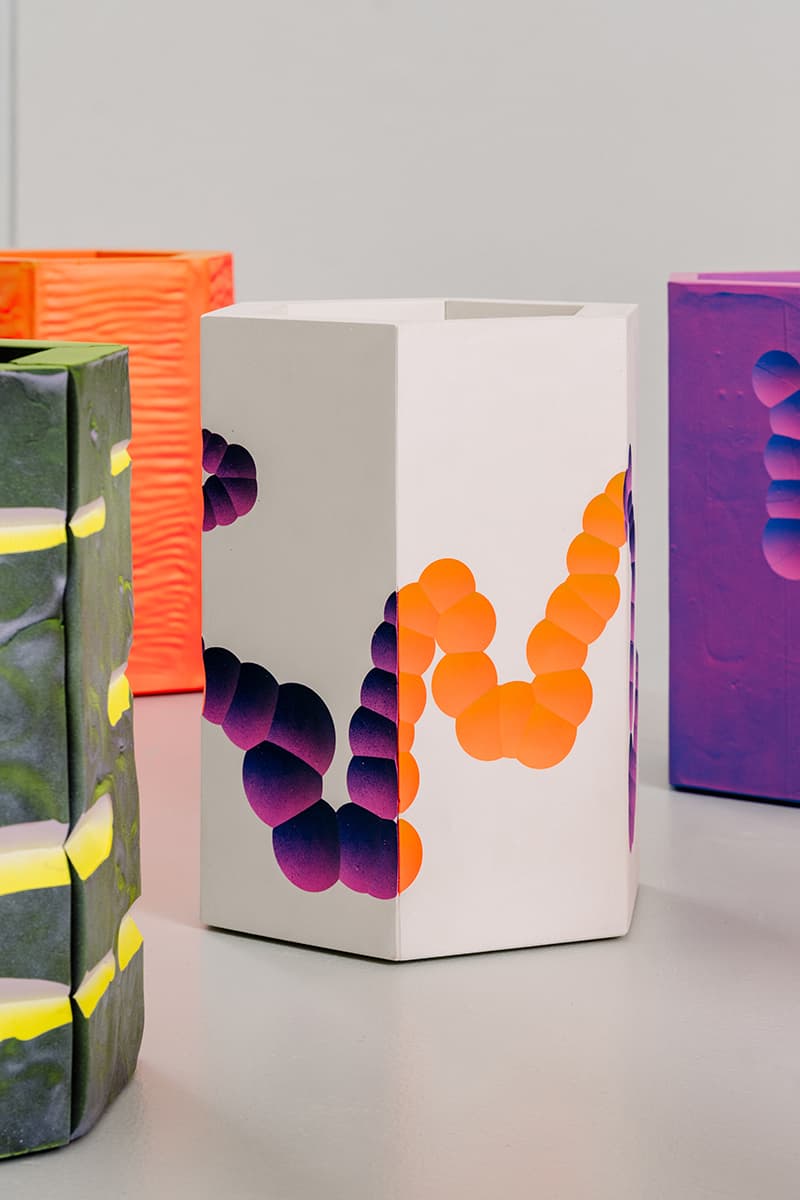 2 of 10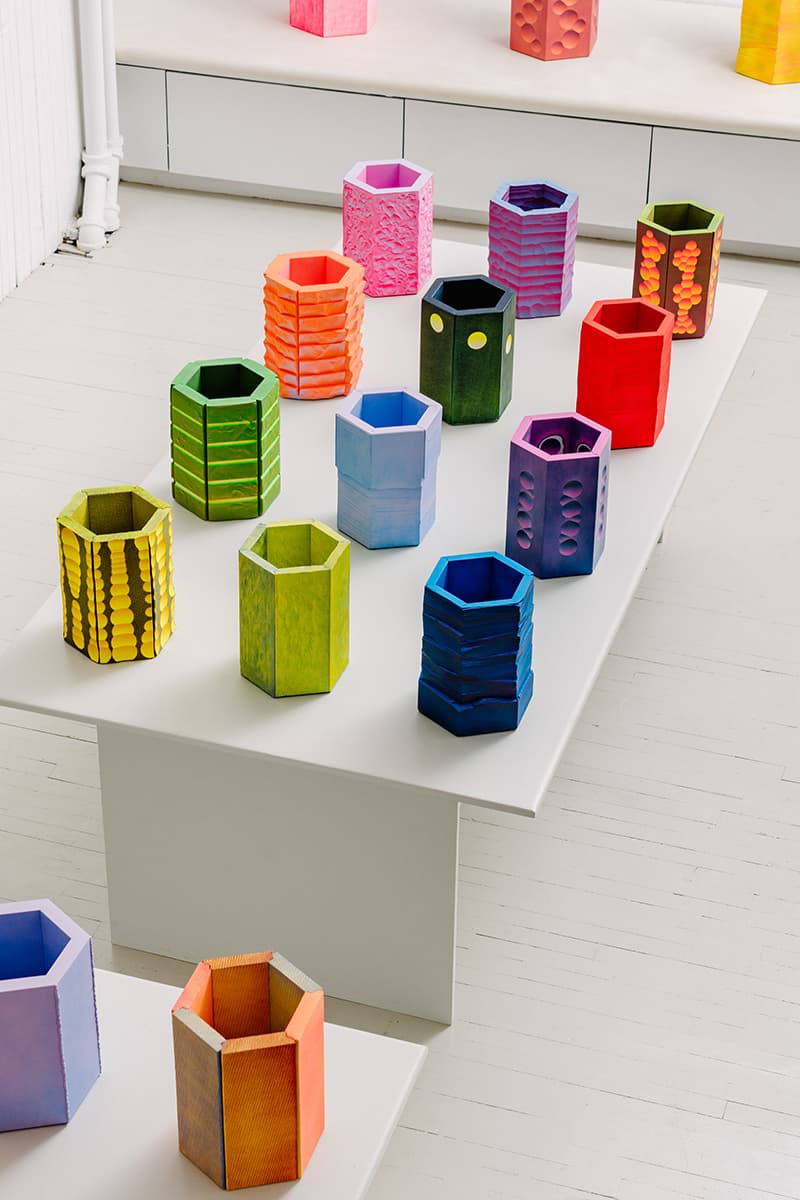 3 of 10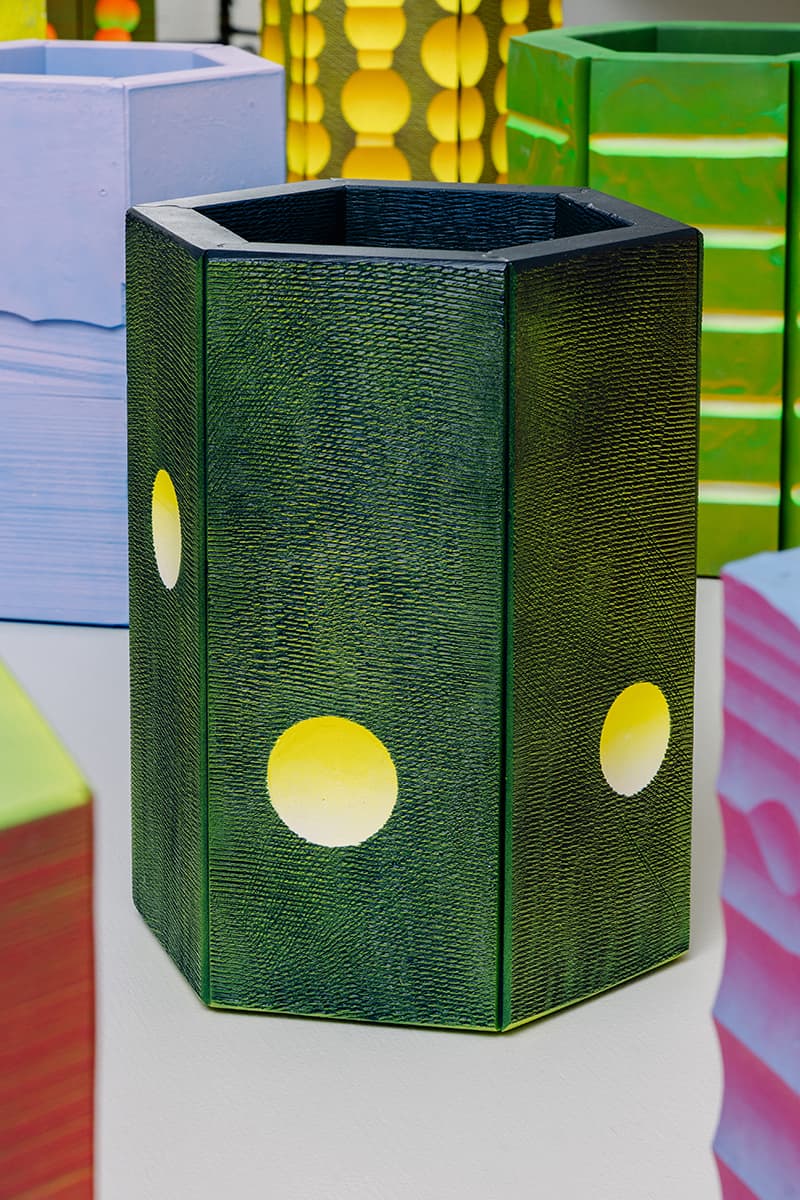 4 of 10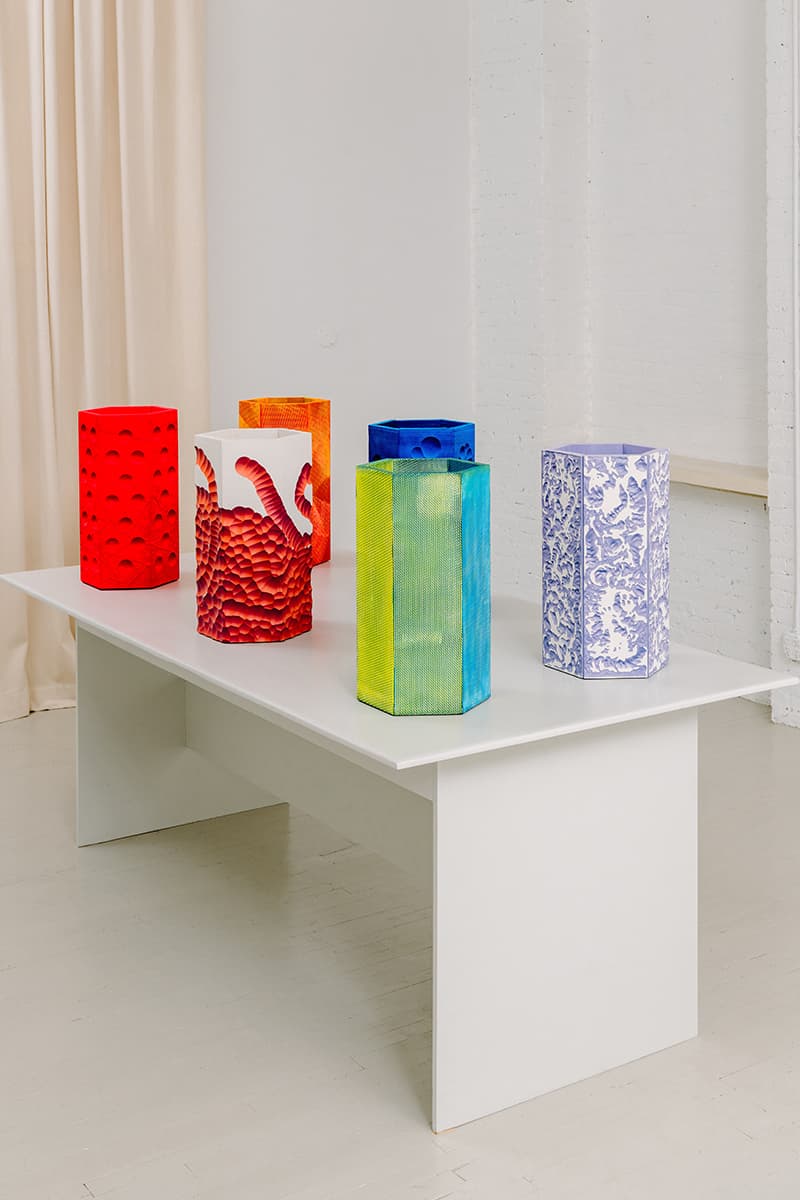 5 of 10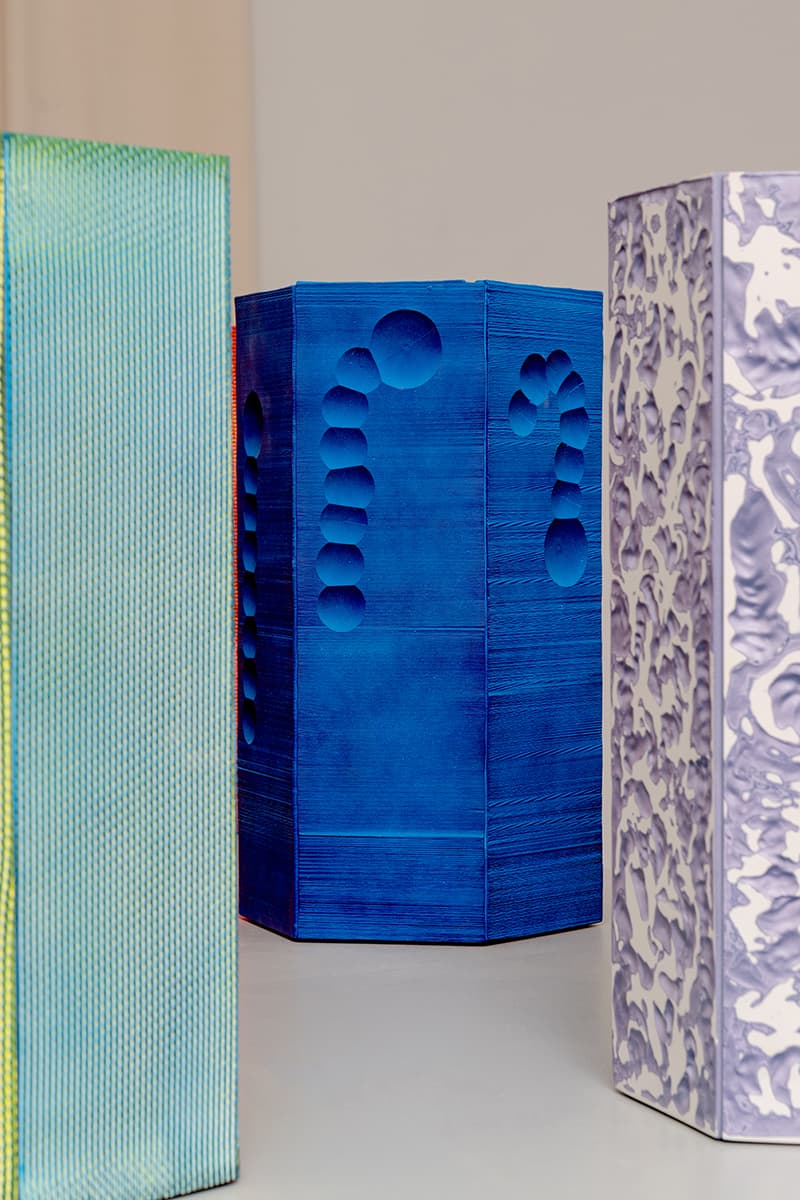 6 of 10
7 of 10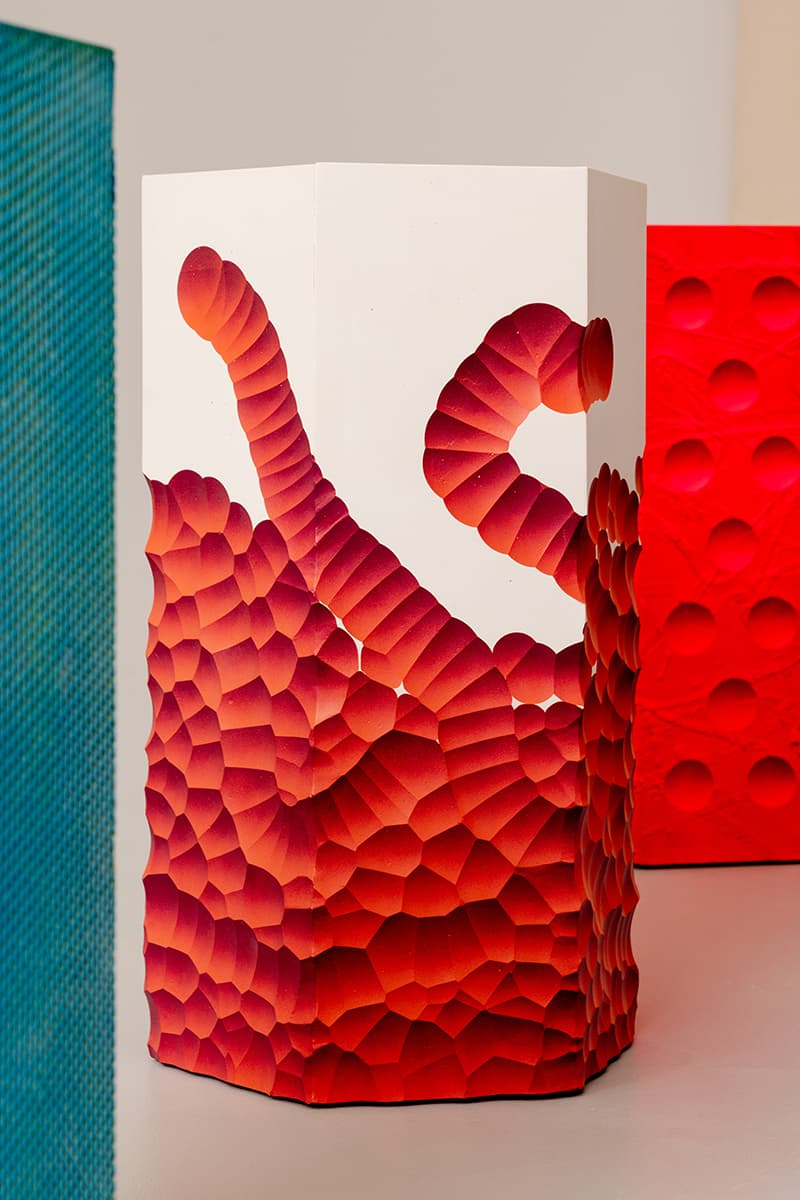 8 of 10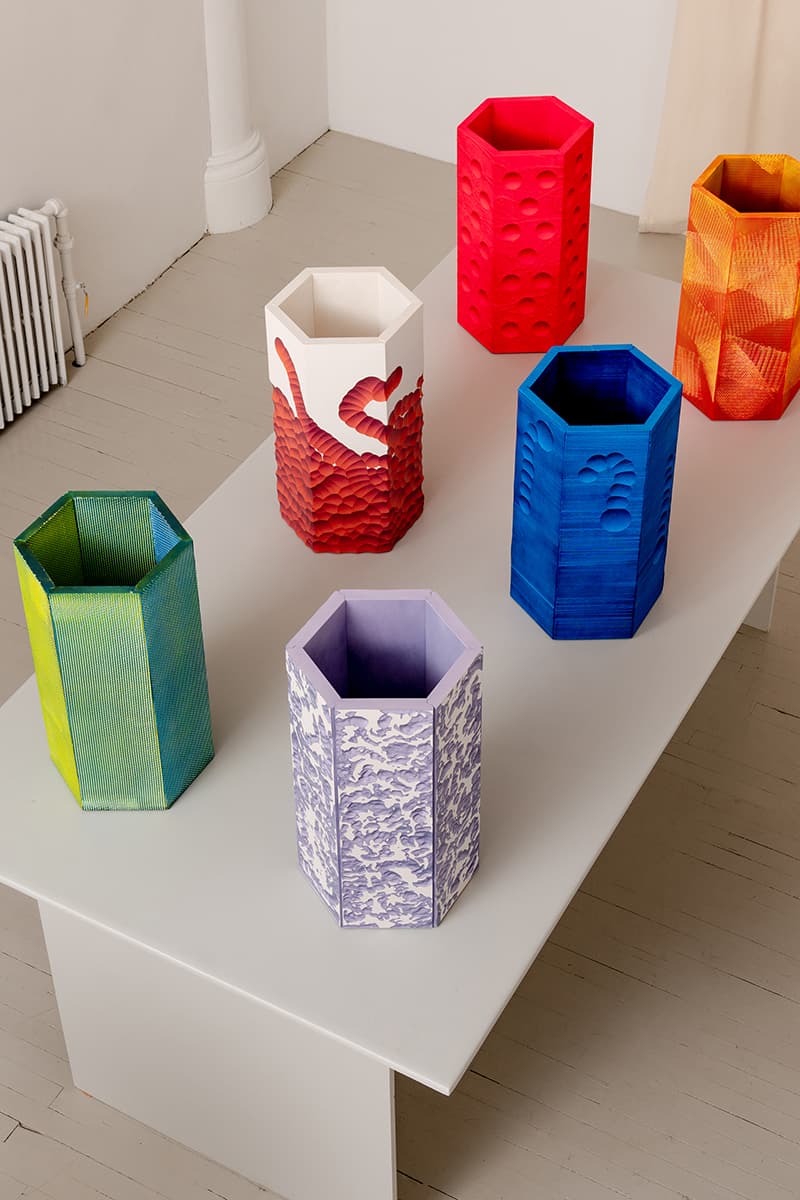 9 of 10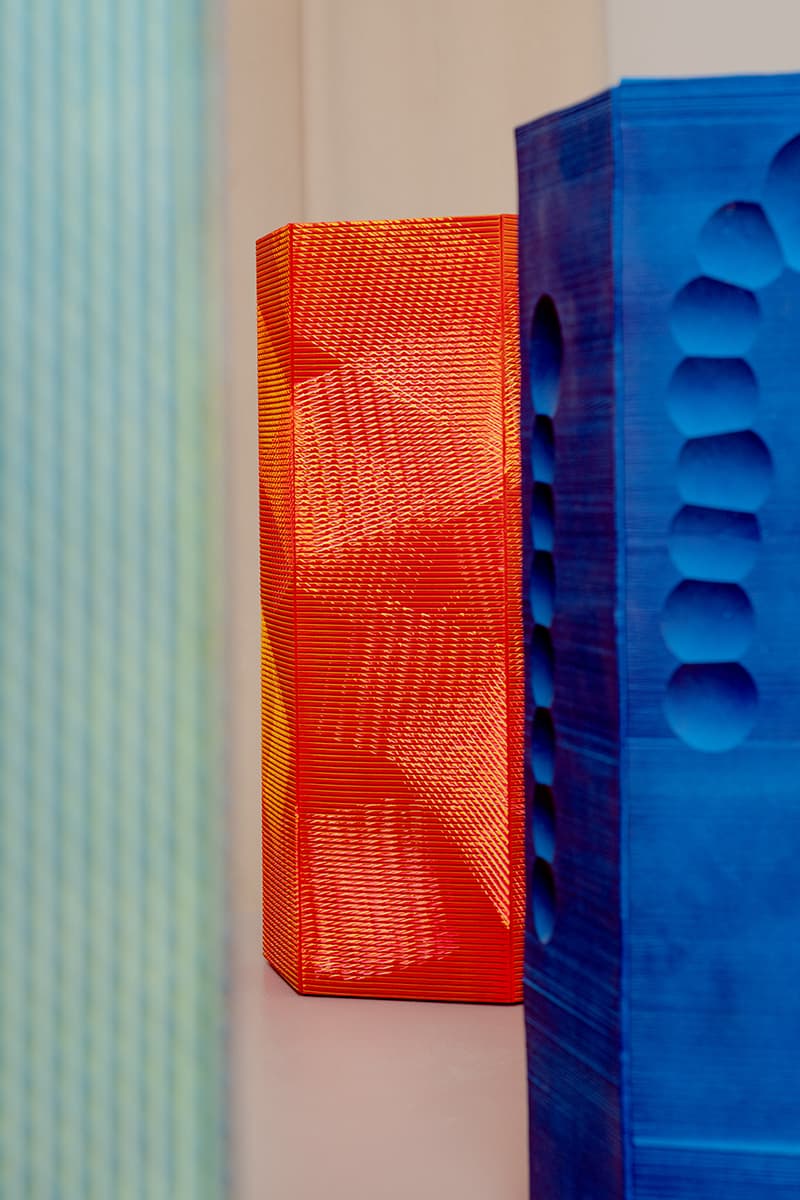 10 of 10
For designer Jamie Wolfond, inspiration can be found – quite literally – in anything. As he moves around the city in which he lives, he pays close attention to the subtleties that catch his eye – from the concertinaed bend in a straw to a car's complex mechanisms.
He then returns to the studio, where he carves gypsum cement to mirror the shapes and patterns he has observed, before spraying them in bright colors. For a new show at Matter Projects, the Toronto-based designer is presenting a collection of pieces each inspired by the textures of a mossy rock, collectively named "Flash Set". Inside the gallery, pieces are split up into three sections depending on their format – one room includes wall hangings, and a second sees small and large vessels line tables and shelves.
The gallery said:
"After discovering a boulder blanketed in growing lichen, Wolfond observed the resulting, almost frozen, shadows from where the sun couldn't reach the surface.

These fleeting moments turned into fixed images that captured the direction from which the sun originally hit the rock, even after the sun went down."
Each of the pieces around the gallery has been created through a different experiment – such as a slight alteration of a carving tool, or a switch-up of the processes used to create the final form. This is something Wolfond coins as being "improvised craft". Altogether, Flash Set presents a grid of interconnected ideas, documenting the evolution of an improvised craft. "In the end," he adds, "the objects are more like still life photos than sculpture, using the impression of light to transform a composition of marks into a picture"
Flash Set marks the designer's first ever solo exhibition and is on show at Matter Projects until September 9. In other design news, Raf Simons has unveiled his first collection of lifestyle accessories for Kvadrat, which sees a simple hanging bar provide a storage solution for a range of small items used around the home.
Matter Projects
405 Broome Street
New York, NY 10013