Raf Simons Unveils "Shaker System" of Accessories Designed for Kvadrat
A collection rooted firmly in Simons' industrial design beginnings.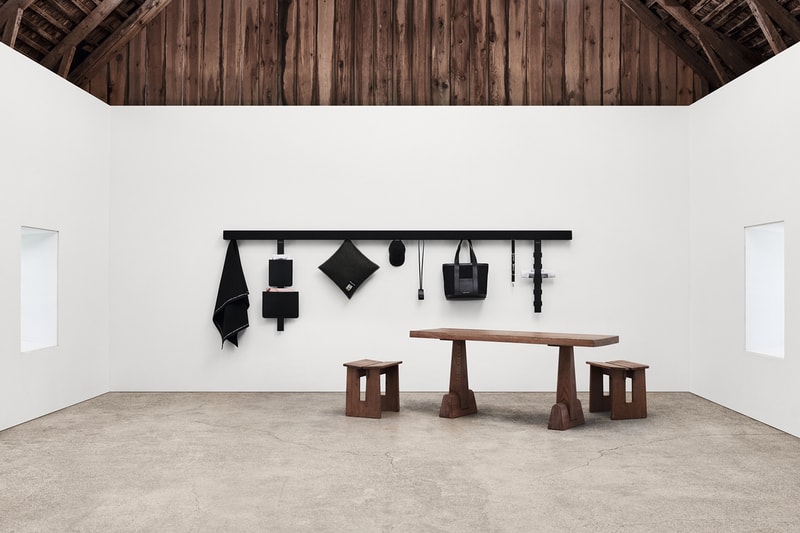 1 of 11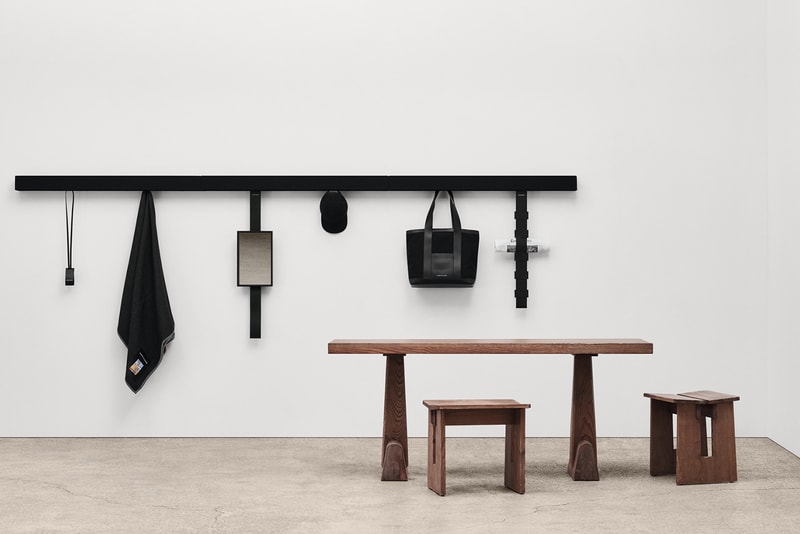 2 of 11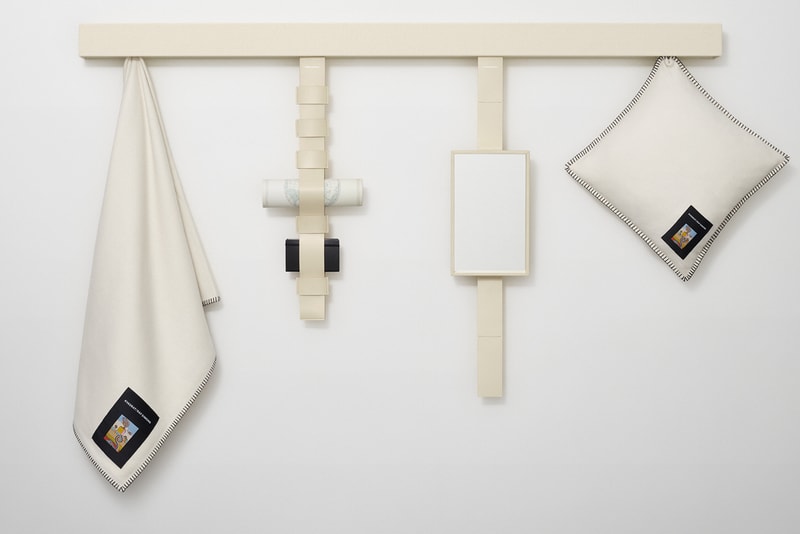 3 of 11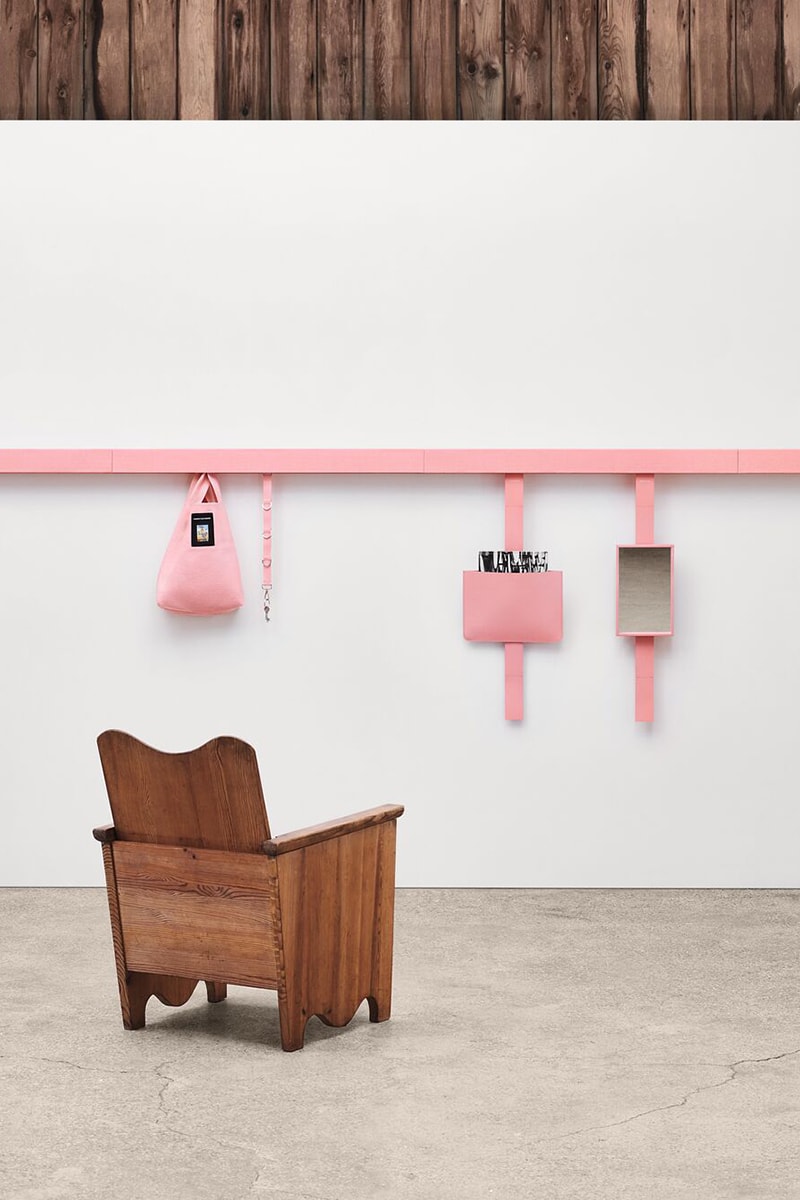 4 of 11
5 of 11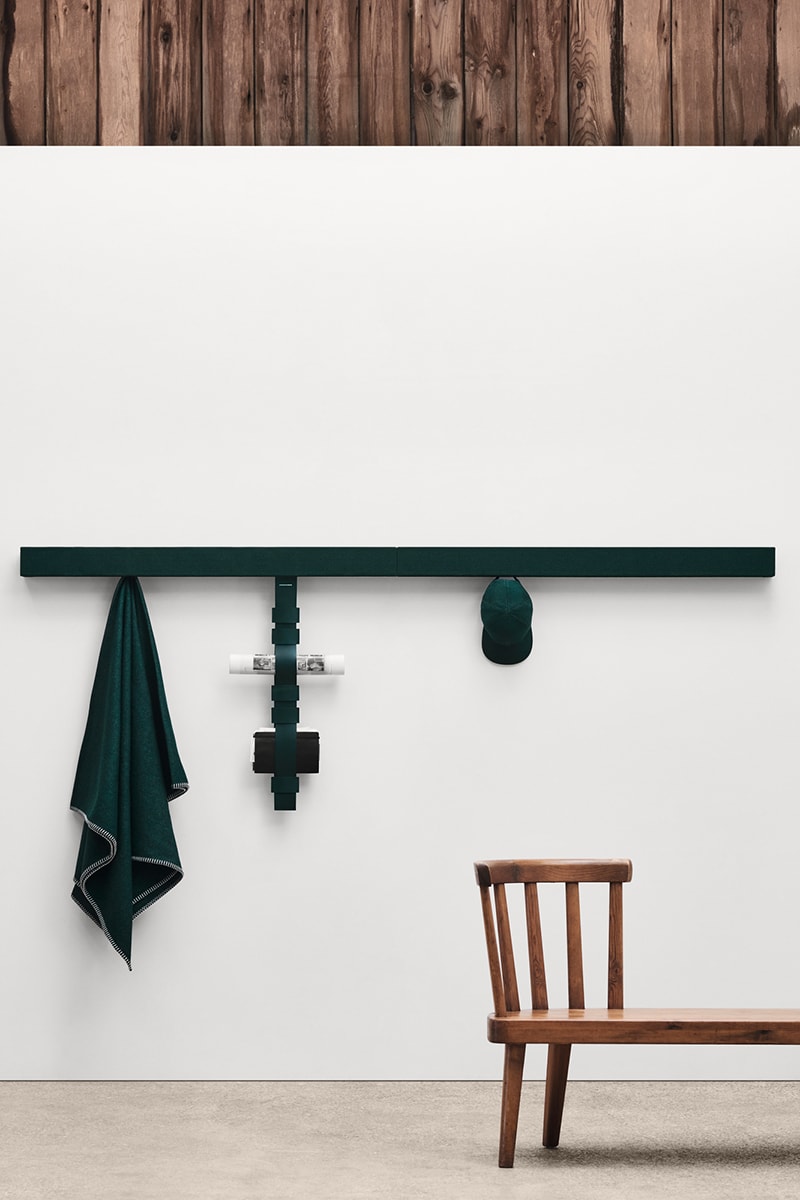 6 of 11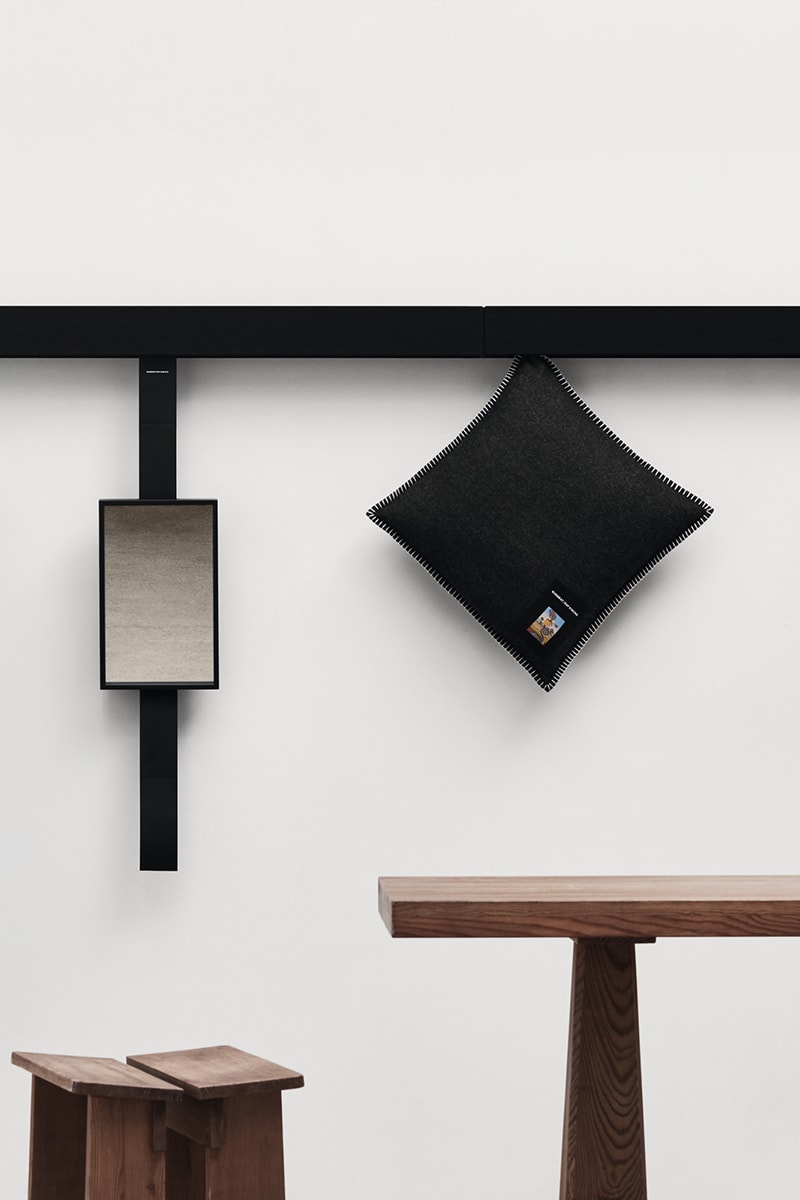 7 of 11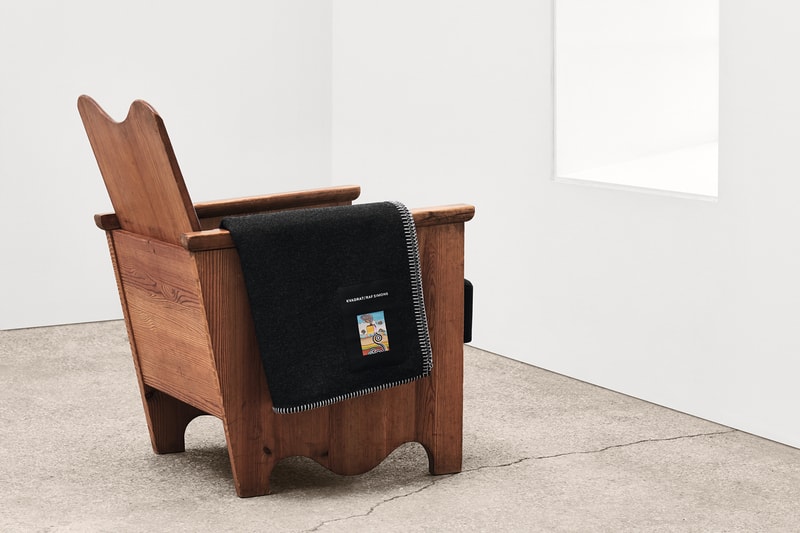 8 of 11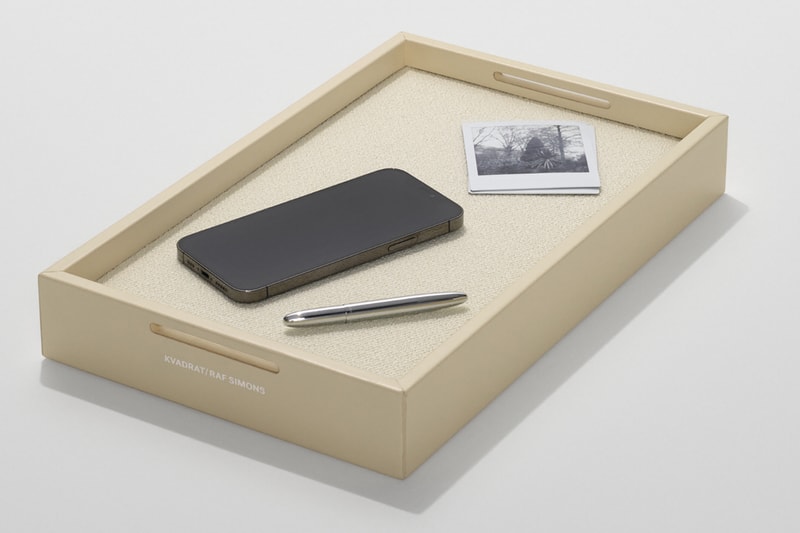 9 of 11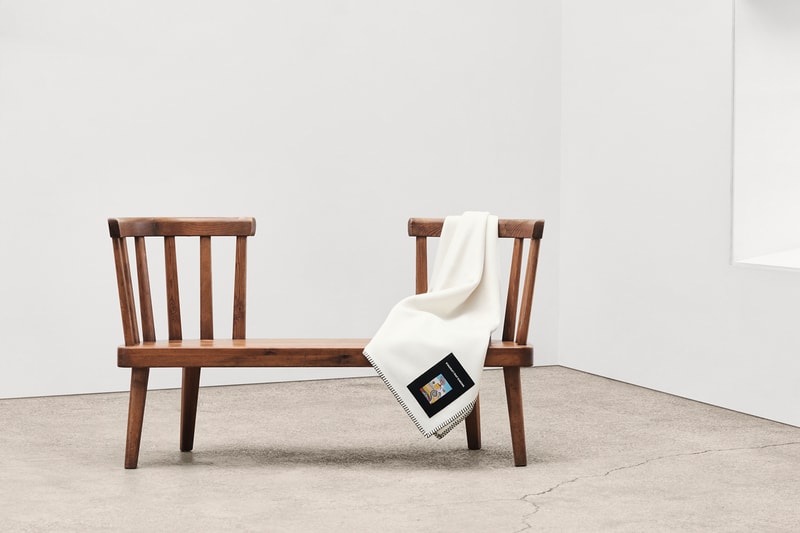 10 of 11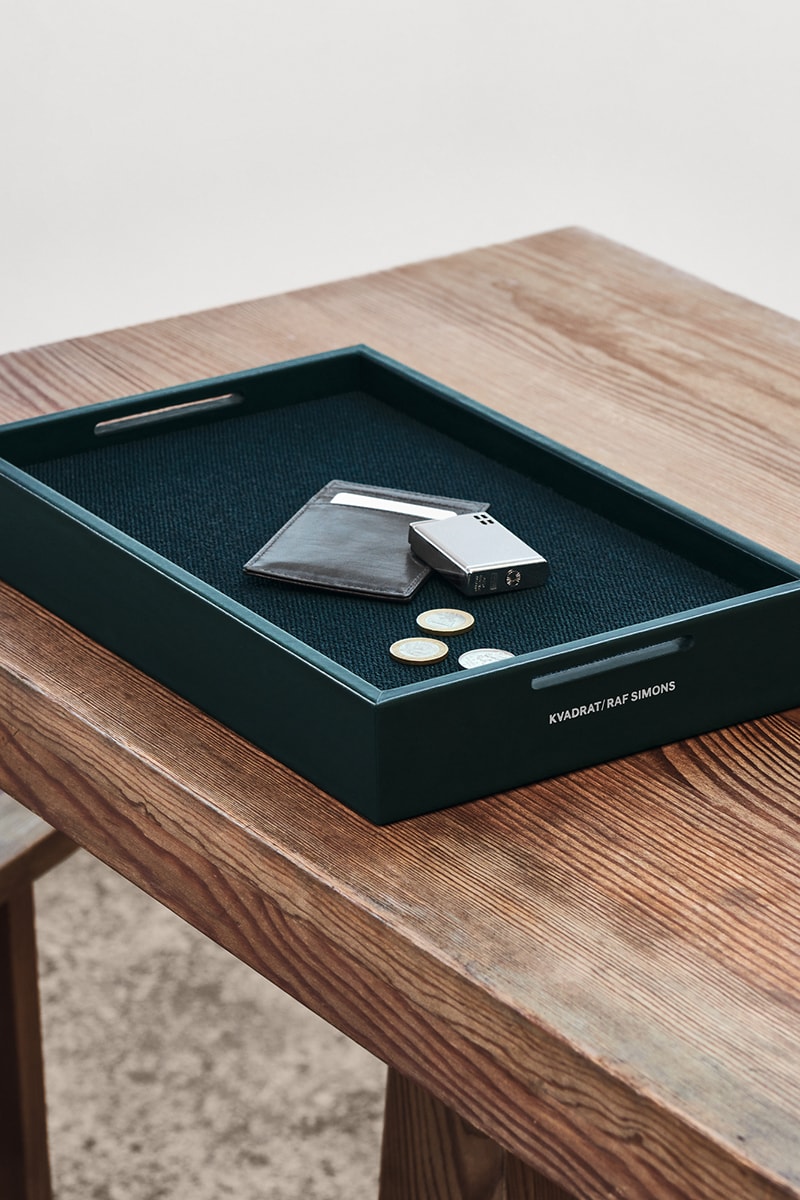 11 of 11
Raf Simons has unveiled his first collection of lifestyle accessories for Kvadrat, which sees a simple hanging bar provide a storage solution for a range of small items used around the home.
Named "Shaker System", the design follows on from years of successful fabric collections by the Belgian designer and Danish brand respectively and cements their collaboration by taking it to the next level. For it, Simons has extensively drawn upon his beginnings as an industrial designer. Using his typically rigorous research process, he looked to a number of sources of inspiration: the simplicity of the lives lived and furniture produced by Shaker people in the US, the forms found in works by artists such as Donald Judd, and the ways in which humans interact with their space.
At its core, the collection is intended to genuinely enhance the experience of being at home, offering a quiet organizational solution that can be used in a range of environments.
Of the Shaker System, Simons says:
"More than ever the home is the absolute center of our lives and I wanted to create a system that would change it for the better. I am trained as an industrial designer, just putting out beautiful products was not enough. I wanted to conceive something relevant to how we live today.

"I've moved a lot, from Europe to America and back, always having to organize myself in a new home. There are all these trends telling you how you should cope but I never found the right system, the clever beautiful one. So this really came from a personal need."
The entire design – available in four colors – is based around a single leather-bound, wall-mounted bar. A series of accessories come with the main piece and have been conceptualized as a journey around the home. For the entryway, a key chain, cap, tote bag, and shopping bags, and for the living room, wool throws and cushions, leather-clad mirror tray, accessory boxes, leather magazine strap, and storage sleeves. "Originally the idea was to think about a whole house, room by room, not literally, but more a way of thinking – how do we actually live. We didn't approach it from an aesthetic point of view, it was about function and needs and we really put ourselves into the skins of the users," Simons adds.
The color of the bar and its accessories are intended to be unified, in order to better express the silhouette of each piece. For the Shaker System, Simons chose four signature colors of Vidar fabric – off-white, pink, green, and black – each of which brings a different expression or mood. The other materials brought into the collection have been color matched to the exact tones.
The Shaker system consists of 26 items available in 4 colorways and will be launched in two collections. The first collection is launching on August 9 at 8am BST, and will be available from a dedicated website. At the same time, Kvadrat will open its first concept store to present the new product line, which is located in Copenhagen and sees the collection displayed alongside furniture by Swedish designer Axel Einar Hjorth.
Kvadrat/Raf Simons
Møntergade 3D
1116 Copenhagen K
Denmark