Concept Art for 'Star Wars: The Rise of Skywalker' Shows Leia With a Purple Lightsaber
Mace Windu isn't the only one.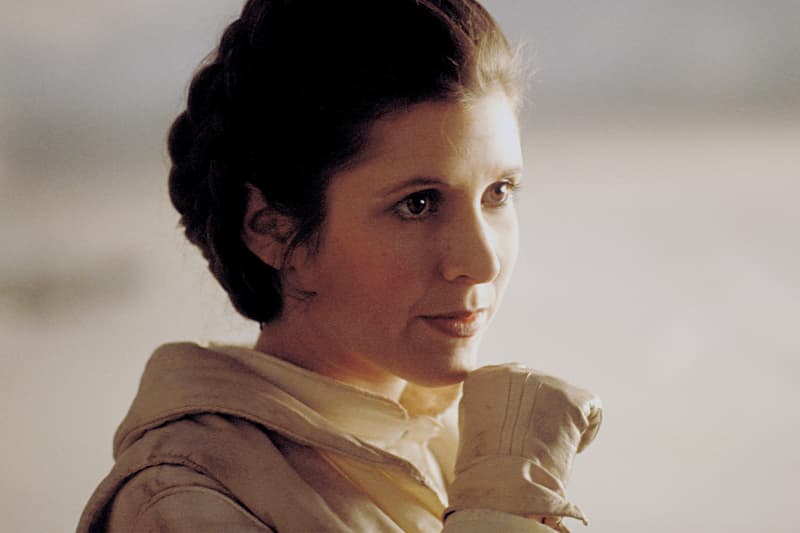 It took nine movies and 42 years for Star Wars to finally confirm that Leia Organa is force sensitive and has had Jedi training, but fans were nonetheless delighted to see a young Leia and Luke sparring during a flashback of their early training days. In the film, we see both youngsters wielding blue lightsabers just like their father Anakin used to, but in a piece of The Rise of Skywalker concept art now released by the film's concept artist Adam Brockbank, it turns out the original intention was for Leia to carry a purple lightsaber, just like Mace Windu did.
"Realize I'd posted the last image before so here's an earlier version of the same scene," Brockbank wrote in the caption of his Instagram post. While it might seem like an homage to Samuel L. Jackson's character from the prequels, it was actually Carrie Fisher's desire for Leia to wield a purple blade. The actress revealed this before she died during a press tour for her book The Princess Diarist, saying that if her character ever had a lightsaber in the movies, she'd hope for it to be purple.
Unfortunately, with the late actress no longer with us, fans will no longer have the chance to see General Leia ever wield a purple lightsaber, but given the expansive projects Disney has adopted for the Star Wars franchise, the appearance of young Leia in Obi-Wan and the Luke Skywalker scenes in The Mandalorian, who knows what the future holds for the beloved Princess and her saber.
View this post on Instagram
Elsewhere in entertainment, Sam Raimi's Spider-Man trilogy is heading to Netflix.