'Thor: Love and Thunder' Rated Second-Lowest 'Thor' Film on Rotten Tomatoes
"It's the rare Marvel movie that barely holds together."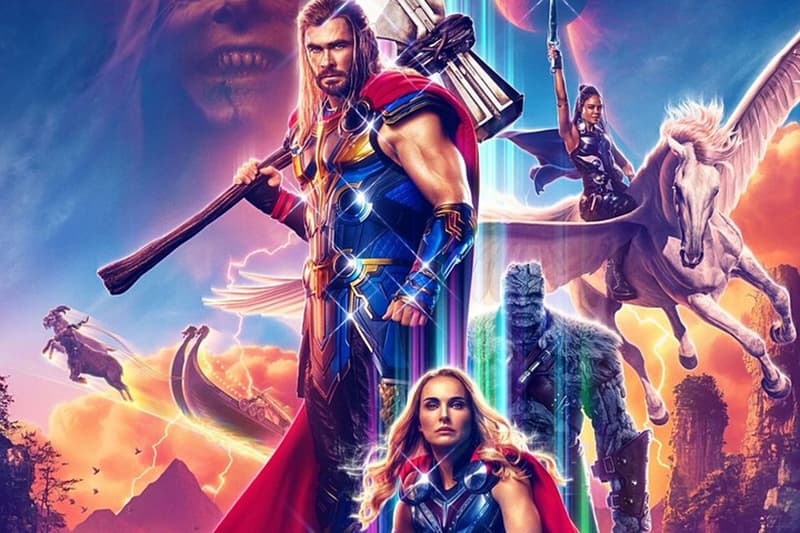 Following the massive success of Spider-Man: No Way Home last holiday season, Taika Waititi's Thor: Love a Thunder was anticipated to be Marvel's next big hit, but it now appears that the film hasn't managed to follow through from the critical acclaim of Ragnarok, scoring just 71% on Rotten Tomatoes as of writing.
In context, the rating makes it the second-lowest rated film in the Thor franchise, only above Thor: The Dark World which sits at a mere 66%. Even 2011's original Thor scored higher than Love and Thunder with a 77% rating, while Ragnarok knocks it out of the park with a stellar 93%.
"With every half-written joke, the creative stasis settles in like a stale fart," wrote The Reveal's Scott Tobias, while Tribune's Katie Walsh said the film "proves the bloom is off the rose when it comes to Waititi's cutesy take on the God of Thunder." The Move Madness podcast's Erik Childress put it most emphatically: "Did not think it was possible to make a worse Thor film than The Dark World, but Taika Waititi appears to have pulled it off. Love and Thunder now ranks as the low point in the MCU."
Elsewhere in entertainment, Chris Evans will be joining Netflix's Pain Hustlers with Emily Blunt.