Cardi B Calls 'Rolling Stone' Greatest Hip-Hop Albums Ranking of 'Invasion of Privacy' a "Setup"
"You got my ass dragged on a f*cking Tuesday for no reason."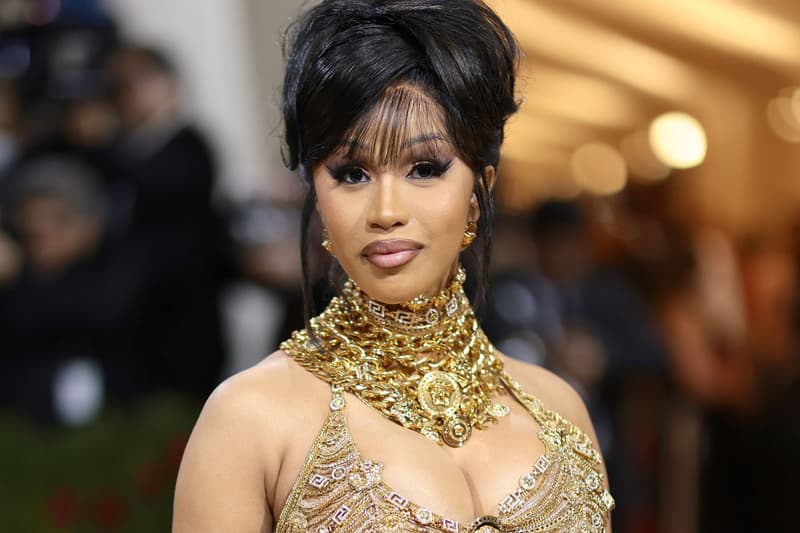 Cardi B was not pleased with the backlash she received from Rolling Stone's latest 200 Greatest Hip-Hop Albums list, stating that the ranking of Invasion of Privacy was a setup.
In a recent interview with Lip Service, the rapper revealed that she was aware of the comments regarding the No. 16 placement of her debut album — which was ranked higher than Nas' Illmatic and several other classic hip-hop albums. "They was dragging me like, 'How dare them put Cardi before Nas," she said. "I was like, oh my goodness. I just woke up and I'm getting my ass dragged. I didn't even ask for this."
She added that she acknowledges the impact of albums such as Illmatic but also reiterated that she never wanted to receive the criticisms. "I do understand how people will feel sentimental about things," she explained, "I understand that but it's like, bitch, I ain't motherf*cking ask for it. You know, I understand that people feel a certain type of way. But don't try to disrespect me or my work or my album because your mother was listening to my shit, your bitch was driving, listening to fucking 'Be Careful.' All y'all bitches, all y'all hoes. So it's like, don't even try it."
Cardi further called out Rolling Stone for "trying to set me up," adding, "You got my ass dragged on a f*cking Tuesday for no reason." She believes that Invasion of Privacy is also a classic, later on telling listeners "don't drag my shit. Don't f*cking disrespect my craft."
Elsewhere in music, BIGHIT Music is asking ARMYs to keep an eye out for malicious posts against BTS.