Bugatti Channels the Bolide With EB.03 Champagne Carbon Release
Featuring a carbon fiber bottle.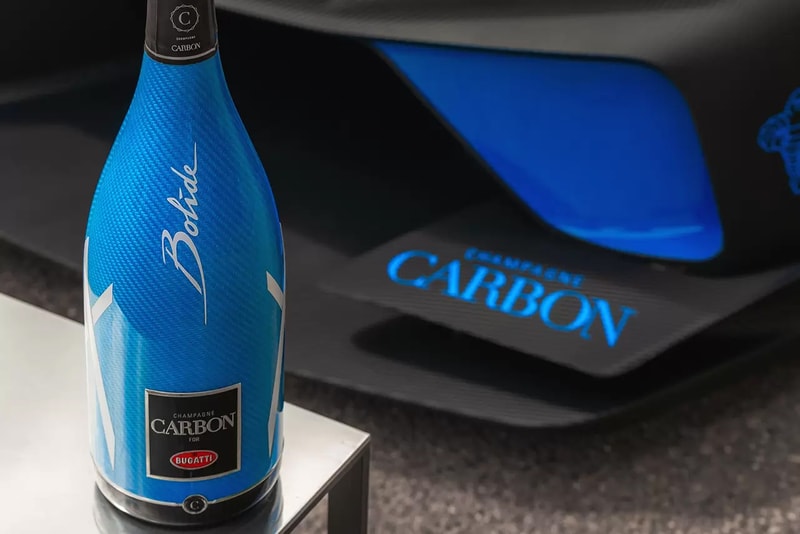 1 of 2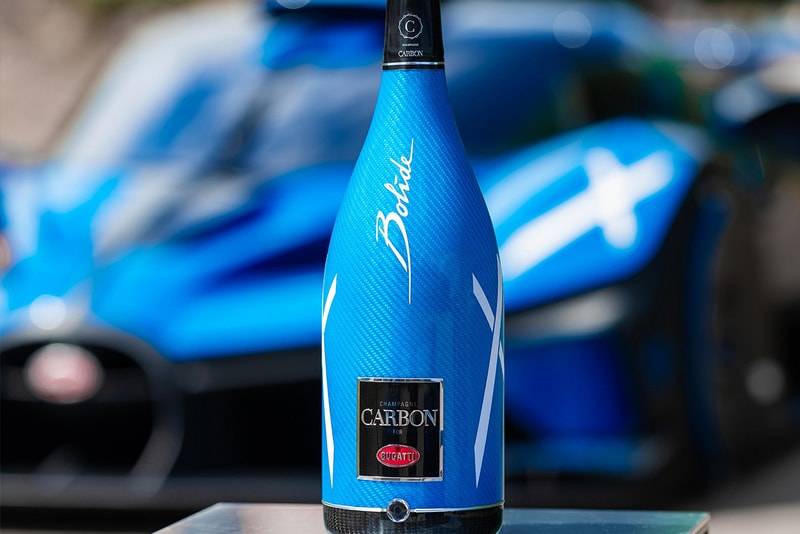 2 of 2
Bugatti has just added a new bottle to its series with Champagne Carbon with the ƎB.03 release. Channeling the Bugatti Bolide, the ƎB.03 references the track car's paint scheme for a bottle made with blue/black carbon fiber. The Bolide is further represented with two large "X" markings on the sides.
The bottle contains a vintage 2013 Blanc de Blancs which is a result of the cold and wet winter experienced in 2013, followed by a cooler spring season which led to a late harvest. This gives the Champagne an intense flavor of citrus, followed by aromas of spring flowers — very fresh, good acidity, and it has aging potential.
Bugatti recommends for the ƎB.03 be paired with delicate recipes like scallop ceviche, red tuna sashimi, or a filet of Saint-Pierre with citrus fruits. While the Bugatti Bolide is priced at roughly $4.7 million USD, this bottle can be had for just $295 USD.
DISCLAIMER: We discourage irresponsible and/or underage drinking. Drink responsibly and legally.
In other drink news, Moët Hennessy announces its new ultra-premium tequila Volcán X.A.