Tesla Is Building an Open-Access Supercharger Network Across North America
Third-party EVs will also be able to use the stations.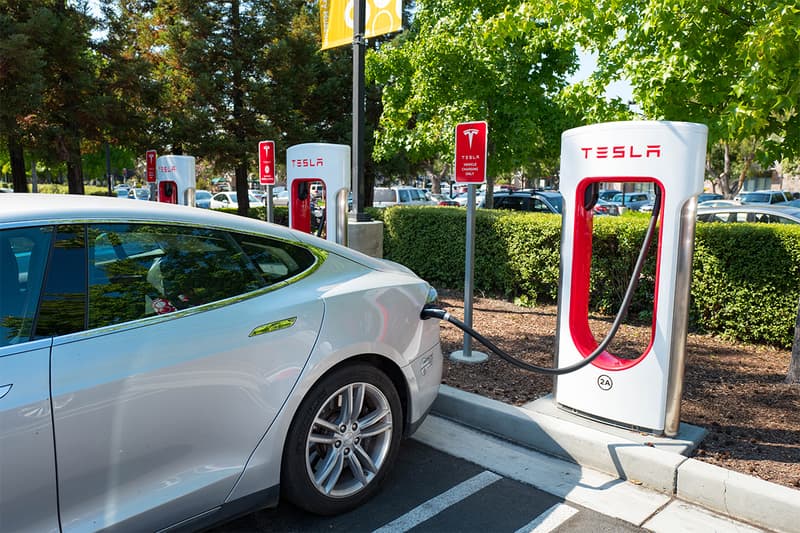 Last year, Tesla CEO Elon Musk announced on Twitter that the company's open-access electric vehicle charger network will soon be coming to the U.S., and the White House has now confirmed its plans. The infrastructure's pilot program has already been active in 13 different European countries but new reports indicate that a full Supercharger network will now be constructed across North America, allowing both Tesla vehicles and third-party EVs to refuel at those stations.
As a recent fact sheet from the White House reads: "Later this year, Tesla will begin production of new Supercharger equipment that will enable non-Tesla EV drivers in North America to use Tesla Superchargers." Those who wish to do so simply need to download the most updated version of the Tesla app and tap "Charge Your Non-Tesla." Construction of the network is currently underway and is expected to run at capacity by the end of this year.
In other related news, the Boring Company has expanded its Las Vegas Convention Center Loop to cover the Strip.