Air New Zealand to Install Sleeping Pods for Economy Passengers by 2024
The airline is calling it "Skynest."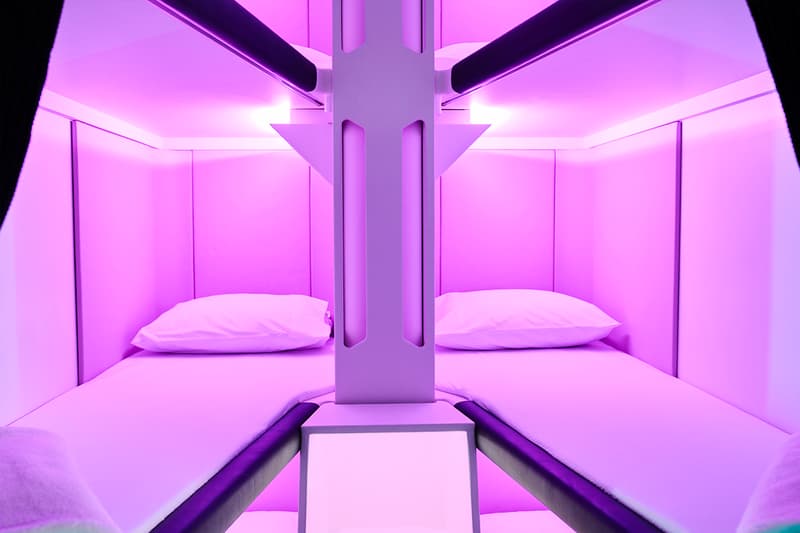 Air New Zealand will soon allow economy passengers to sleep in sleeping pods on long-haul flights.
Regular and premium economy passengers will still be sold traditional seats, however passengers can book a four-hour session in a flat sleeping pod at an additional cost, which the company has called "Skynest." The airline will be removing five economy seats to give space to install six pods across eight Boeing 787-9 Dreamliners by the end of 2024, with each pod featuring a privacy curtain, USB charging and "ventilation outlets." In addition, the cabin crew will clean the pods upon each booking, ensuring each passenger has clean bed sheets.
The airline stated that once the bunk beds are installed, it will be a world first. Greg Foran, Air New Zealand's chief executive, told Guardian that the bunk-style beds will be "a real game-changer for the economy travel experience."
"New Zealand's location puts us in a unique position to lead on the ultra-long-haul travel experience. We have zeroed in on sleep, comfort and wellness because we know how important it is for our customers to arrive well-rested," Foran said. "Whether they are heading straight into a meeting, or to their first holiday hotspot – they want to hit the ground running."
Elsewhere in travel, Airbnb announced a permanent ban on parties globally.