John Elliott Takes a "Leap of Faith" for Spring/Summer 2023
Showing a full men's and women's collection in Paris for the first time.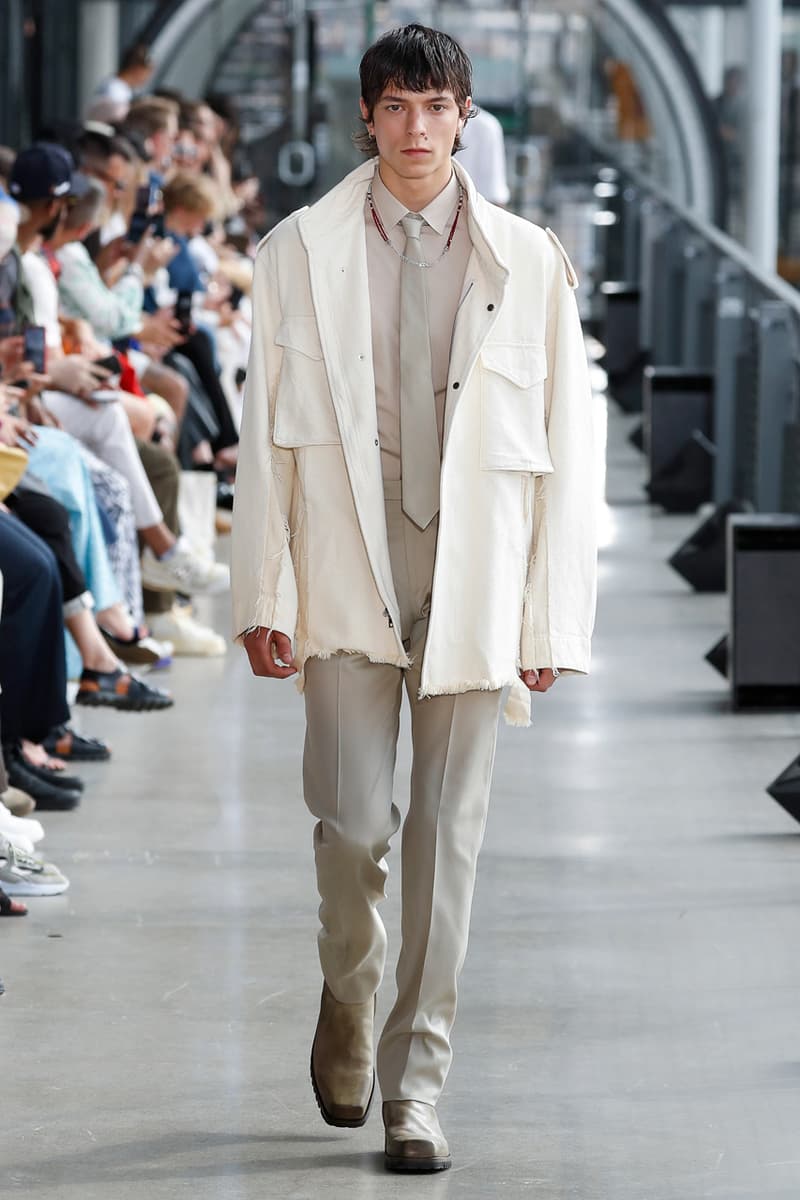 1 of 23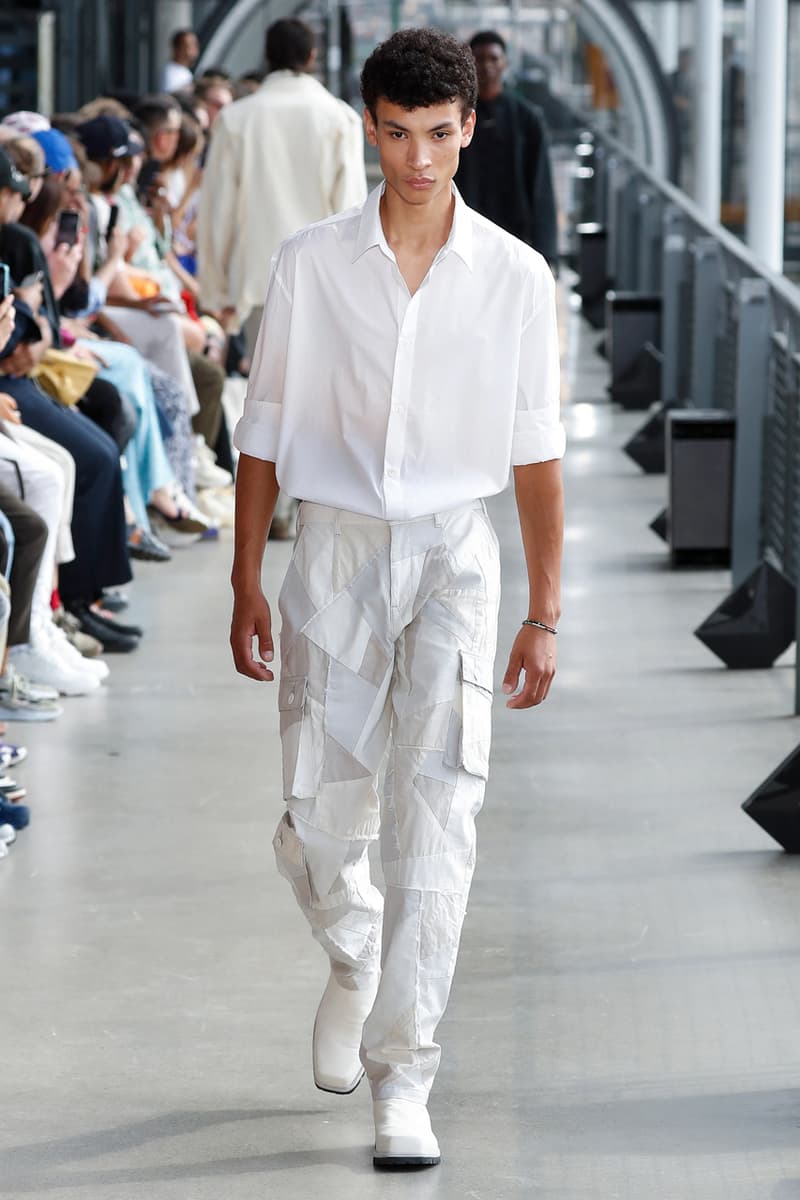 2 of 23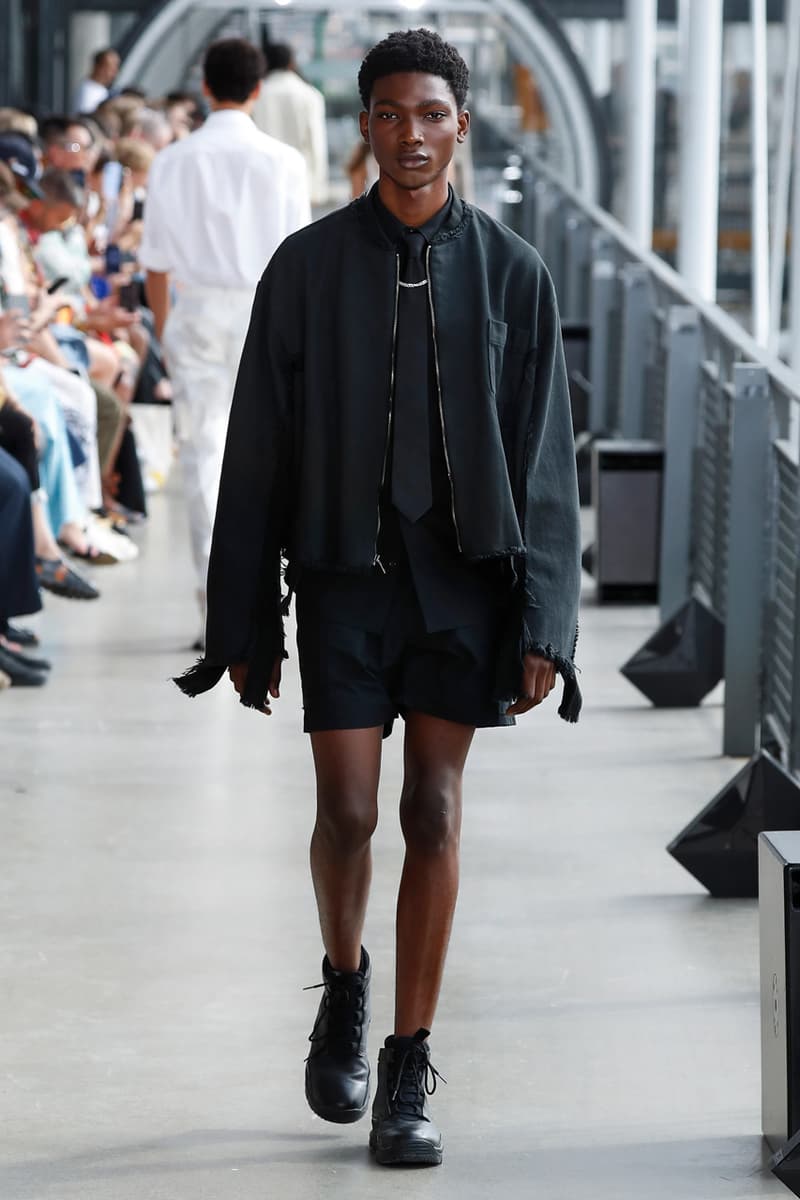 3 of 23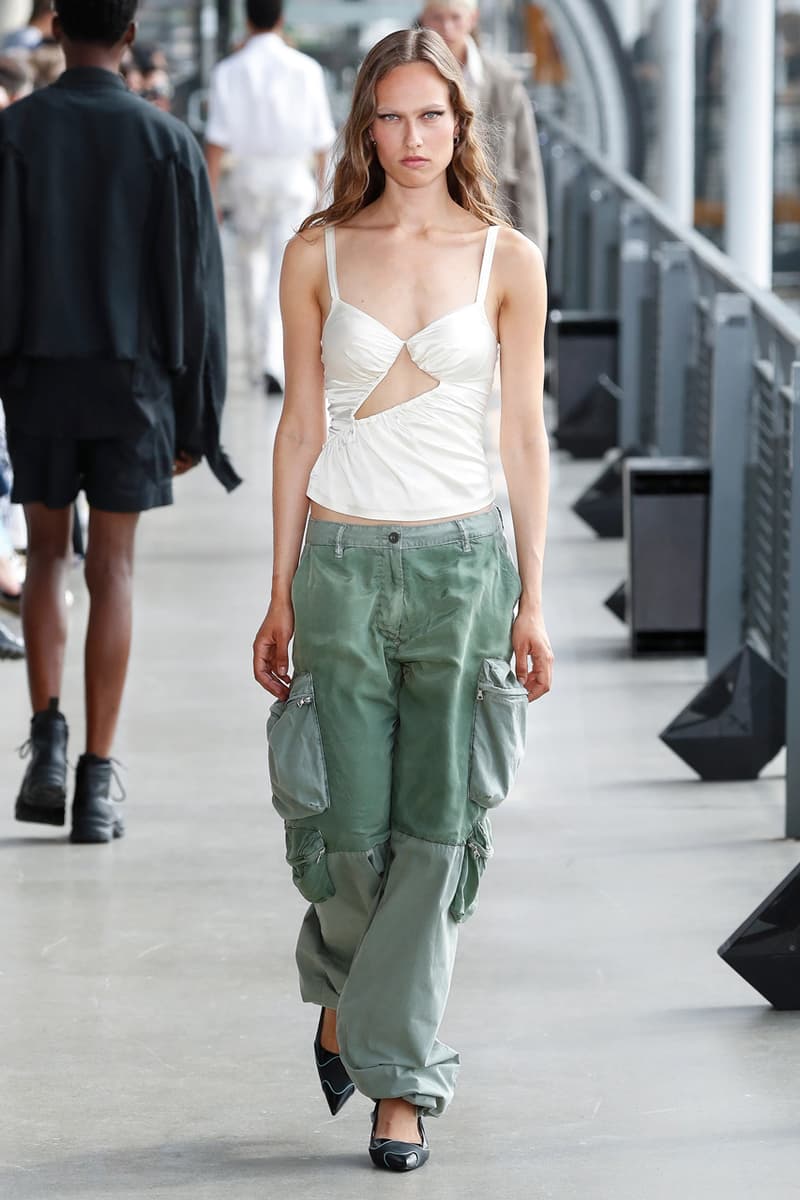 4 of 23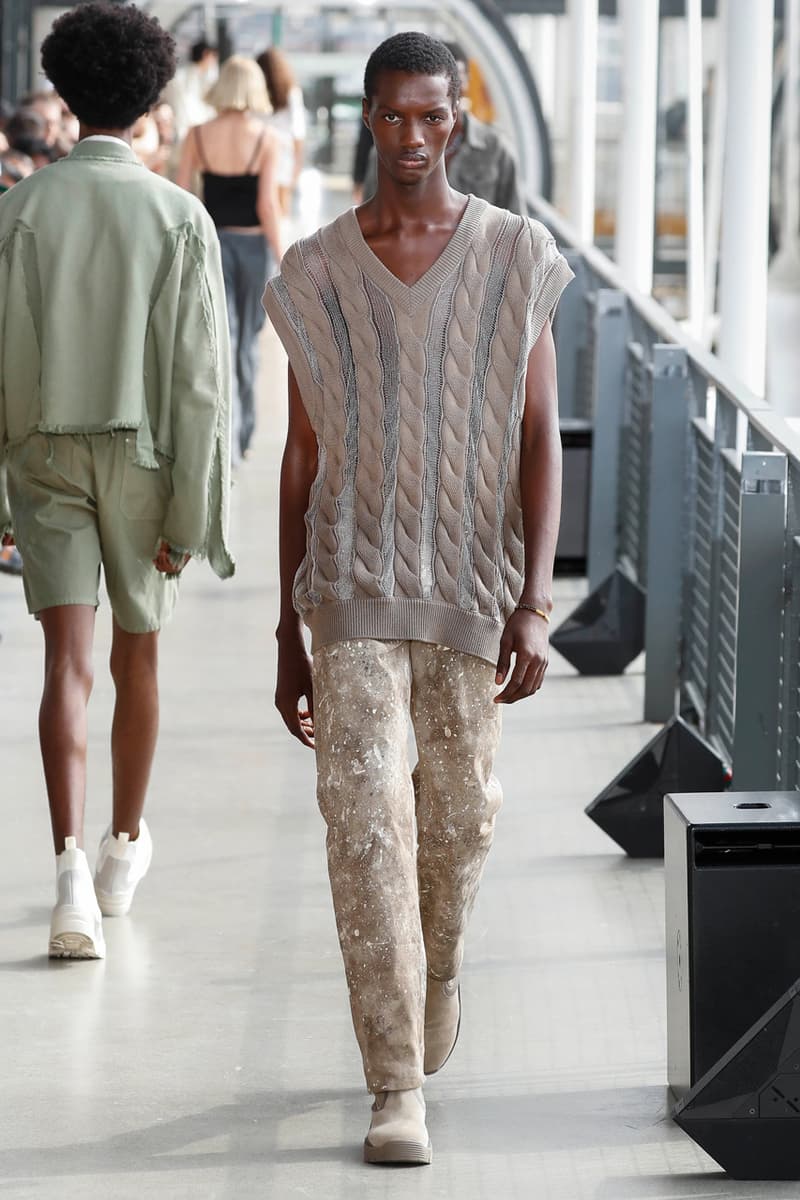 5 of 23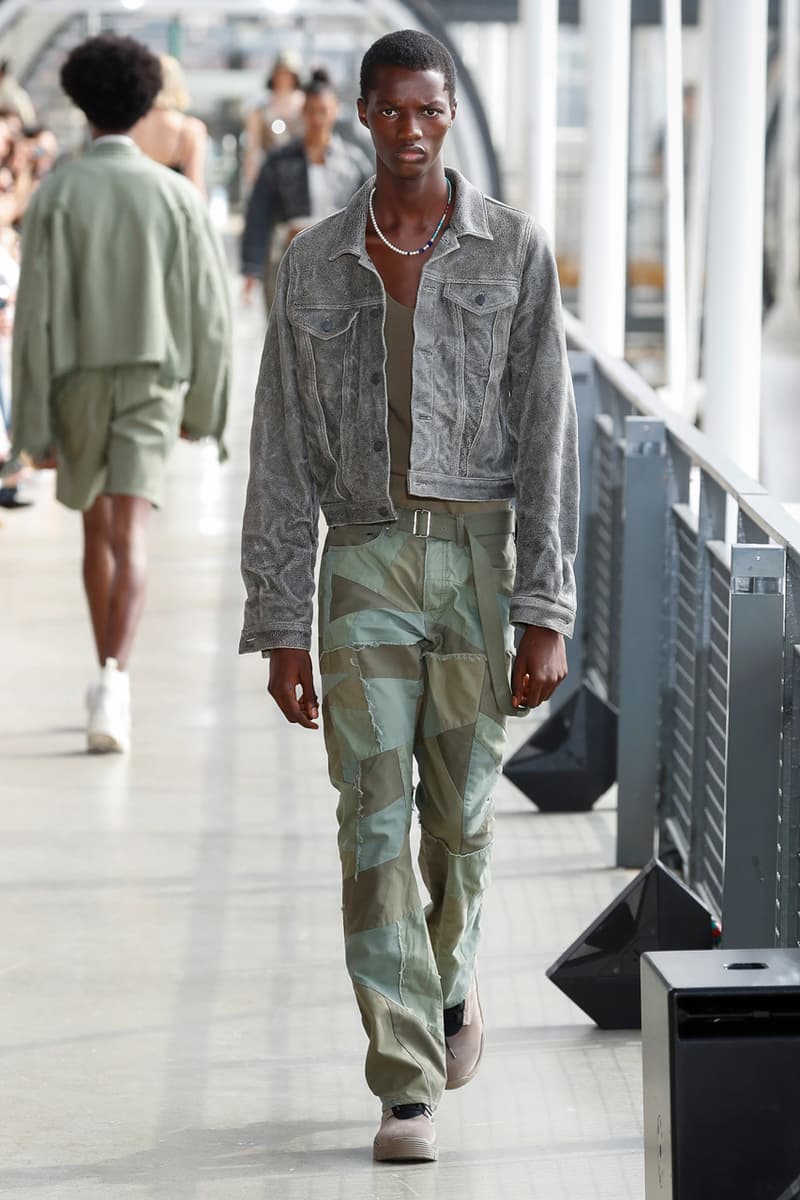 6 of 23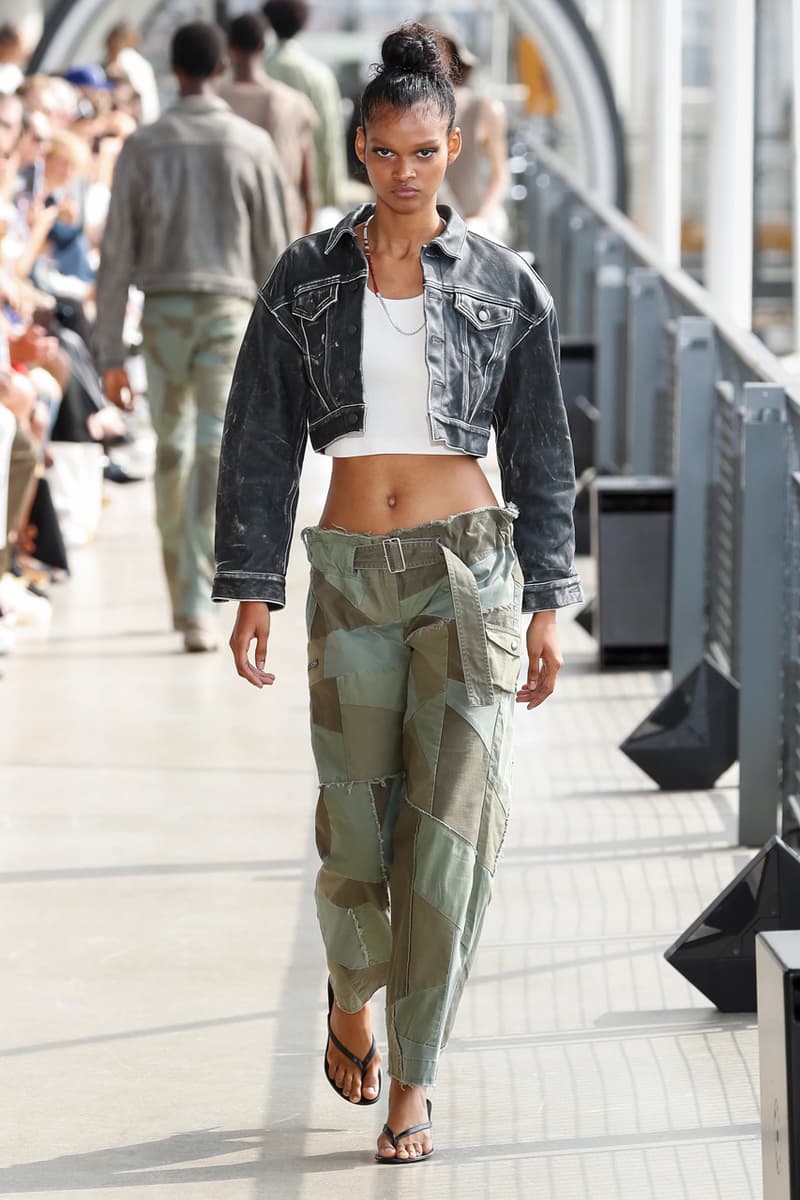 7 of 23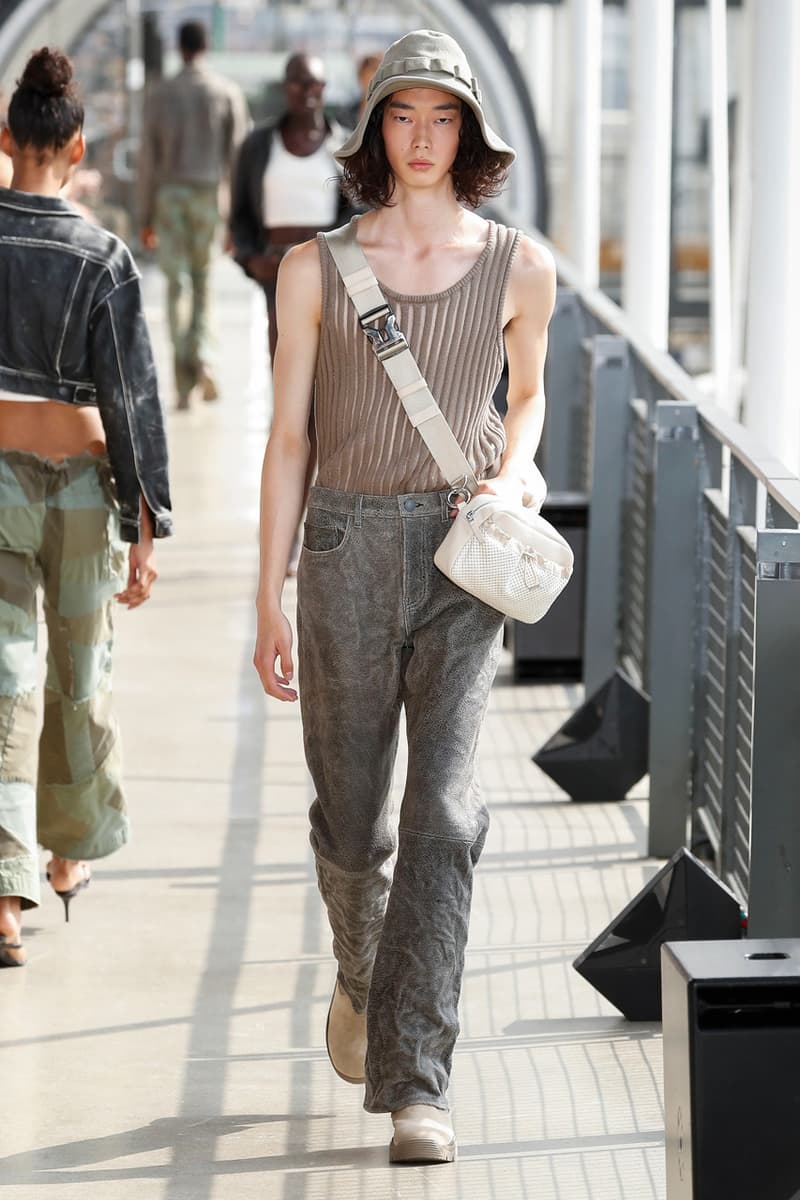 8 of 23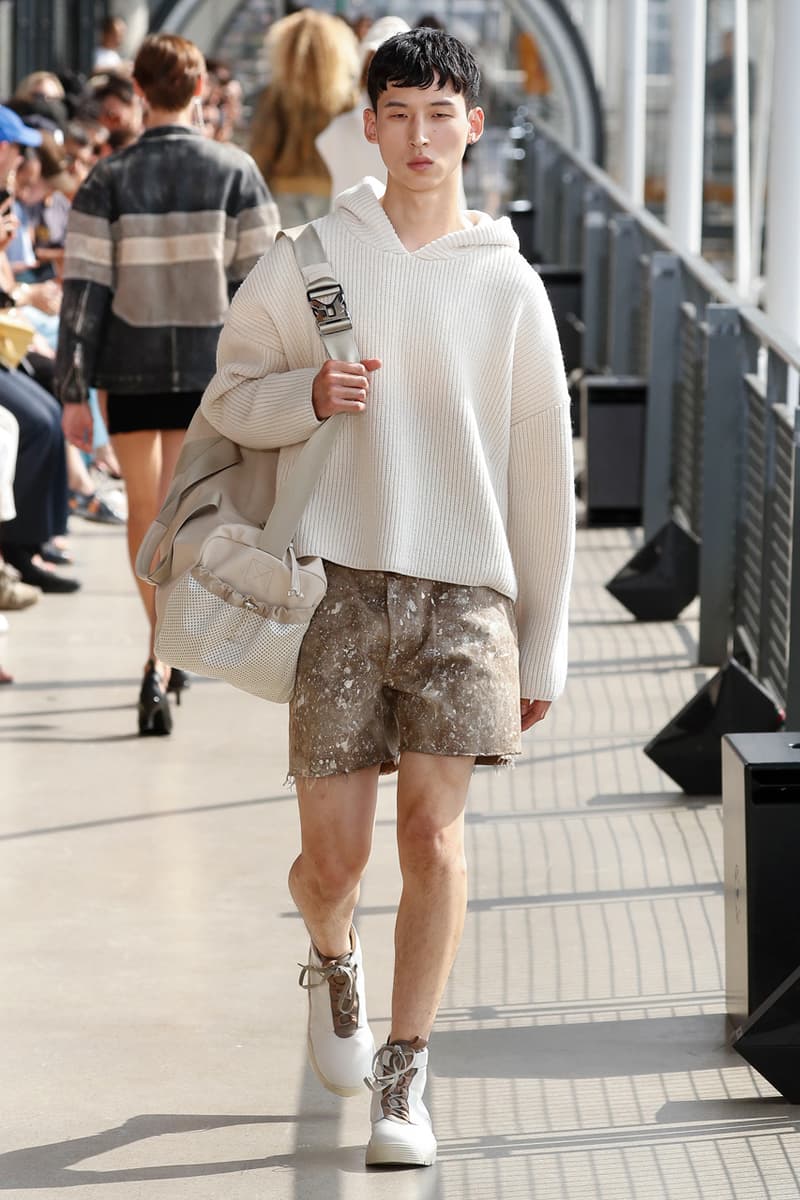 9 of 23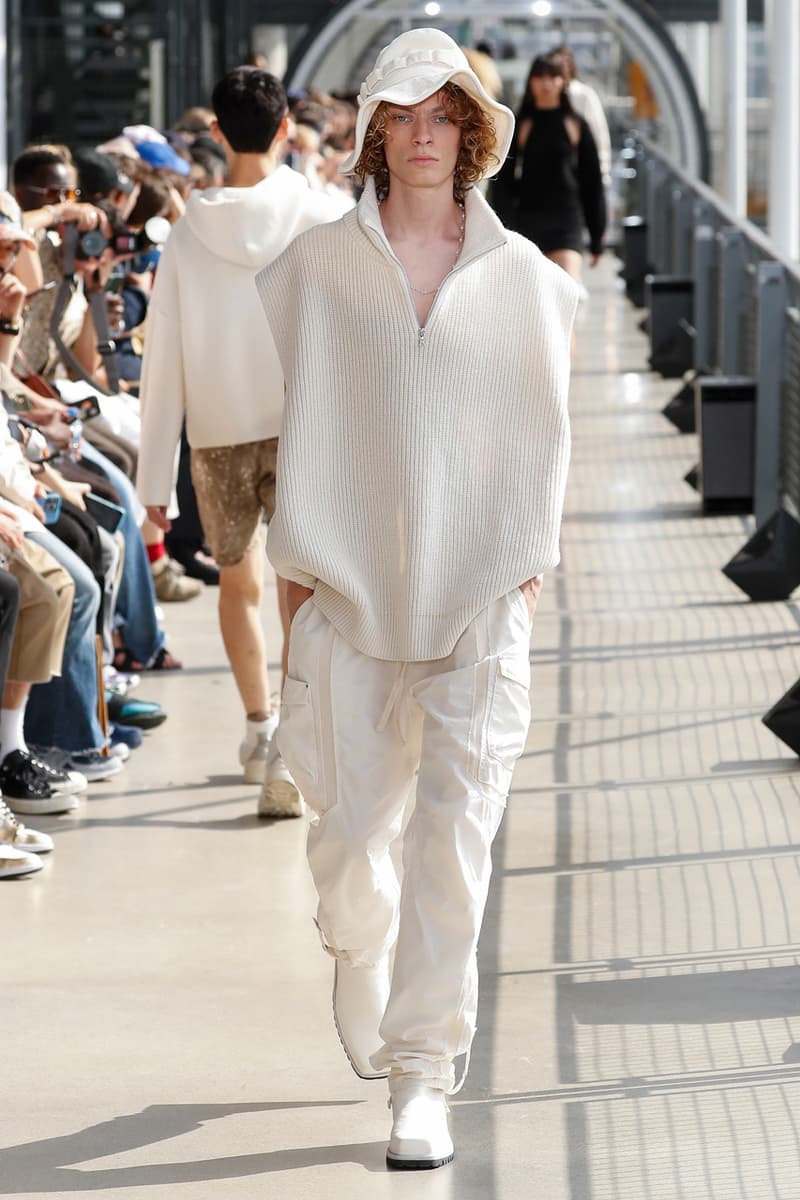 10 of 23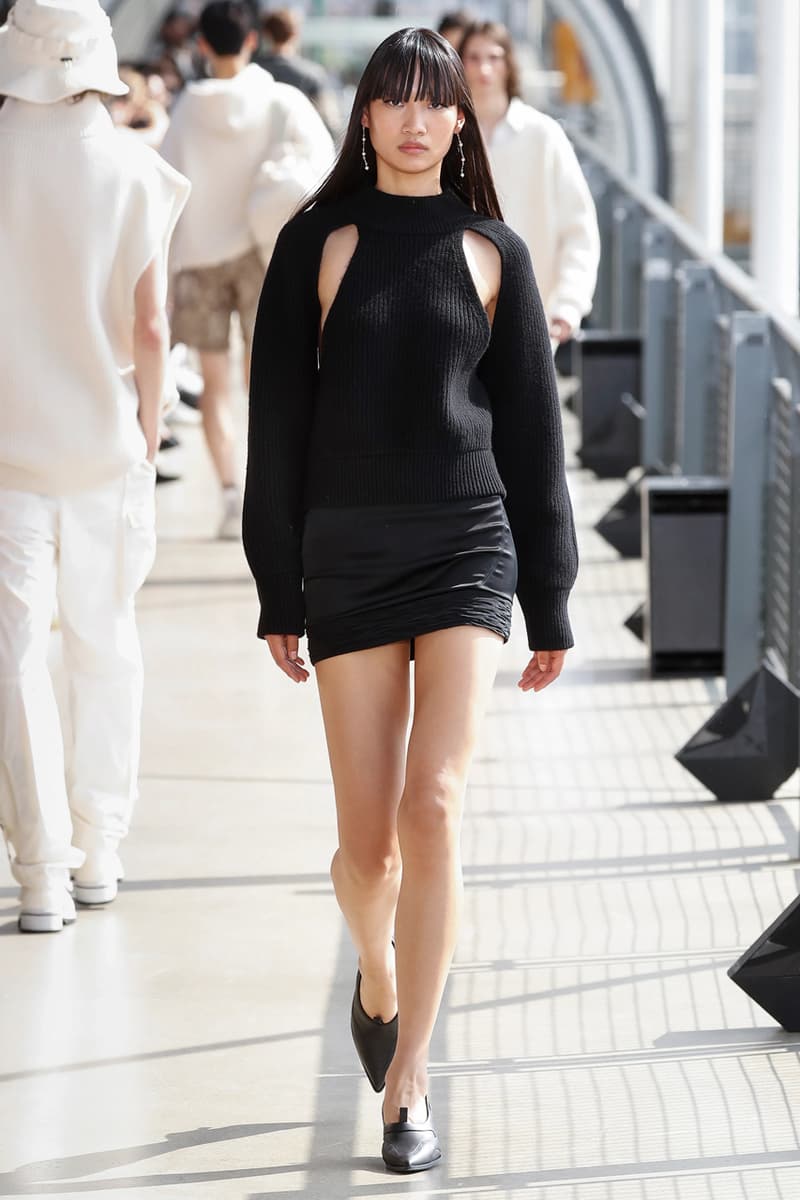 11 of 23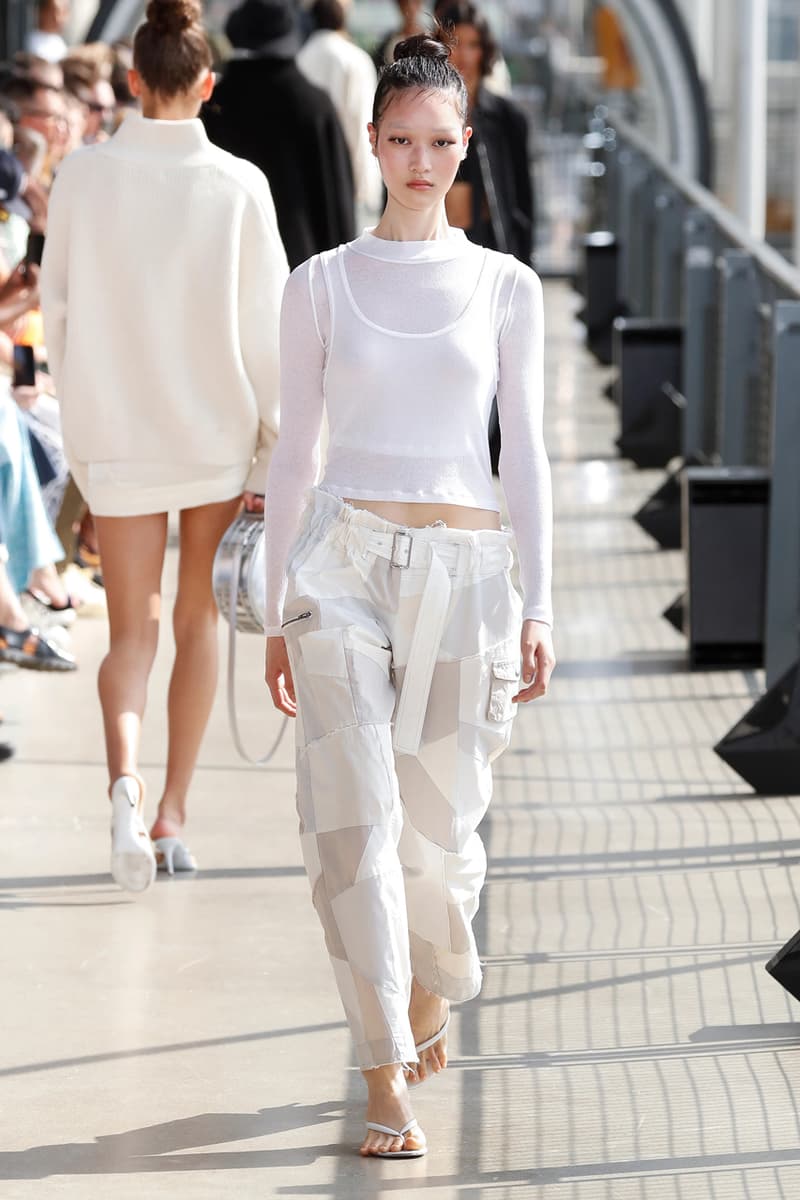 12 of 23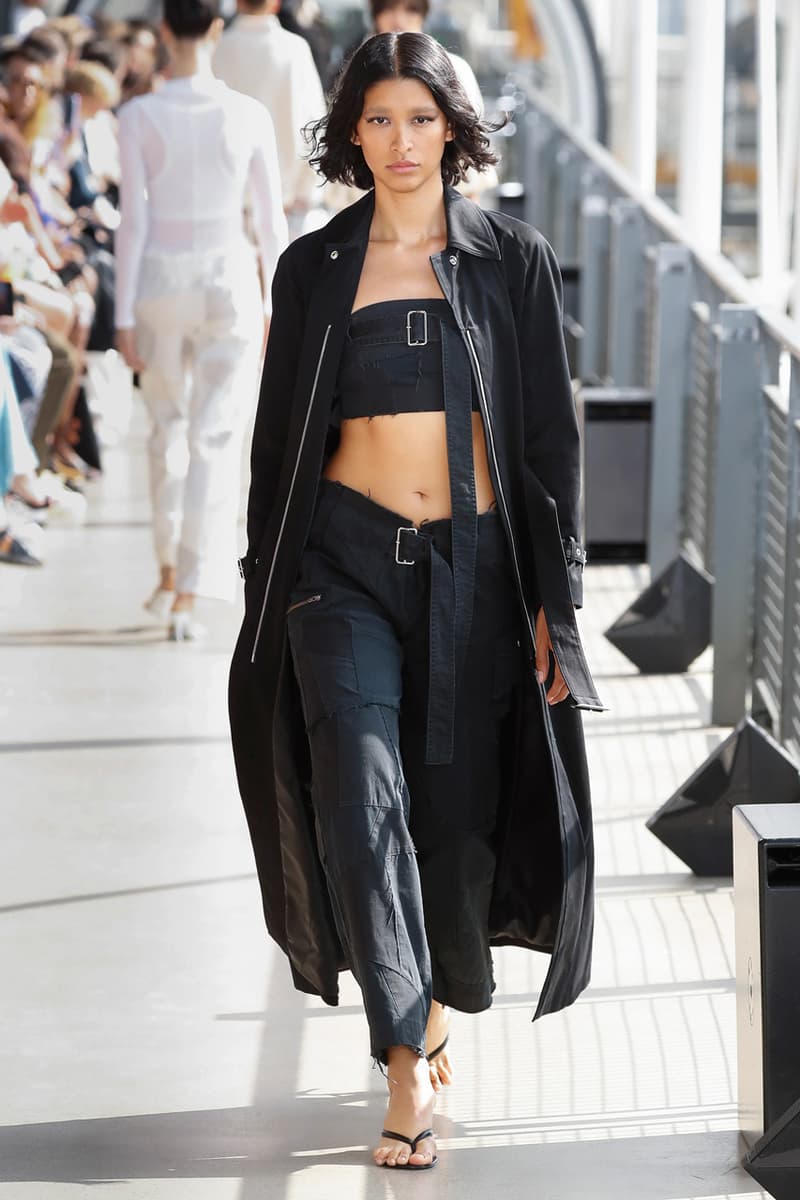 13 of 23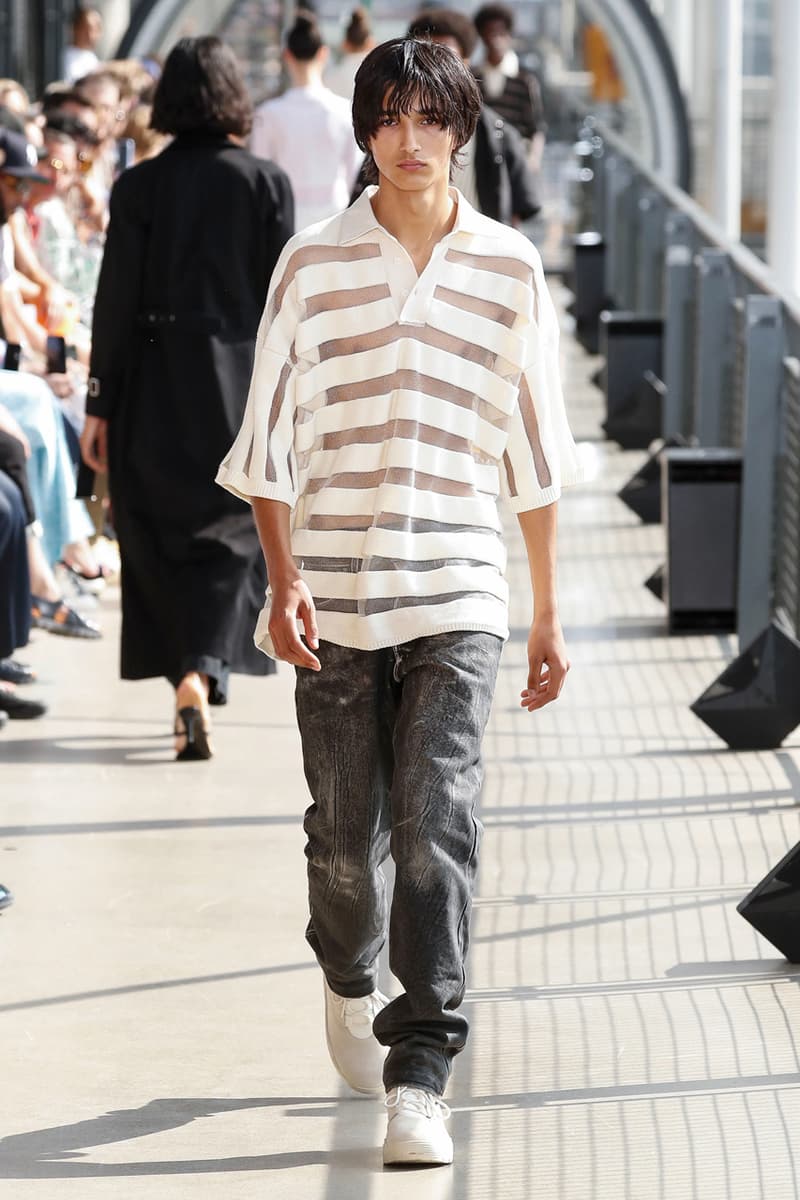 14 of 23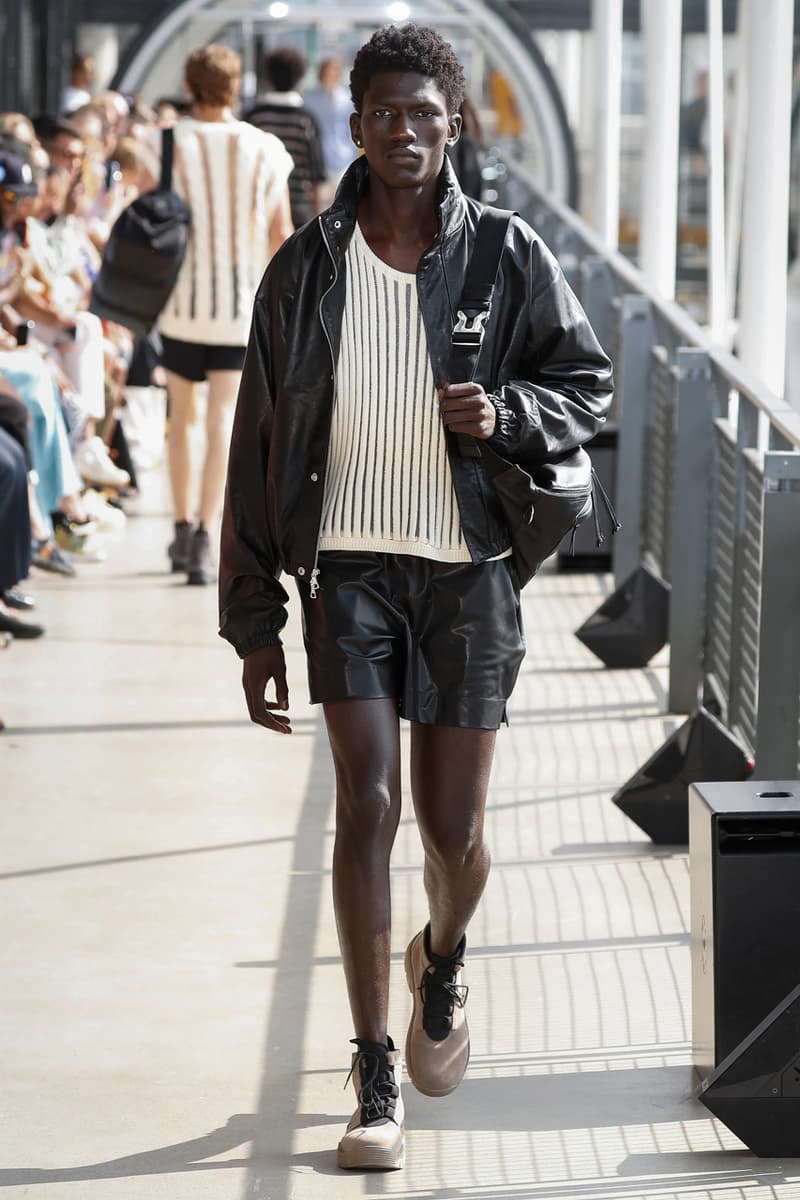 15 of 23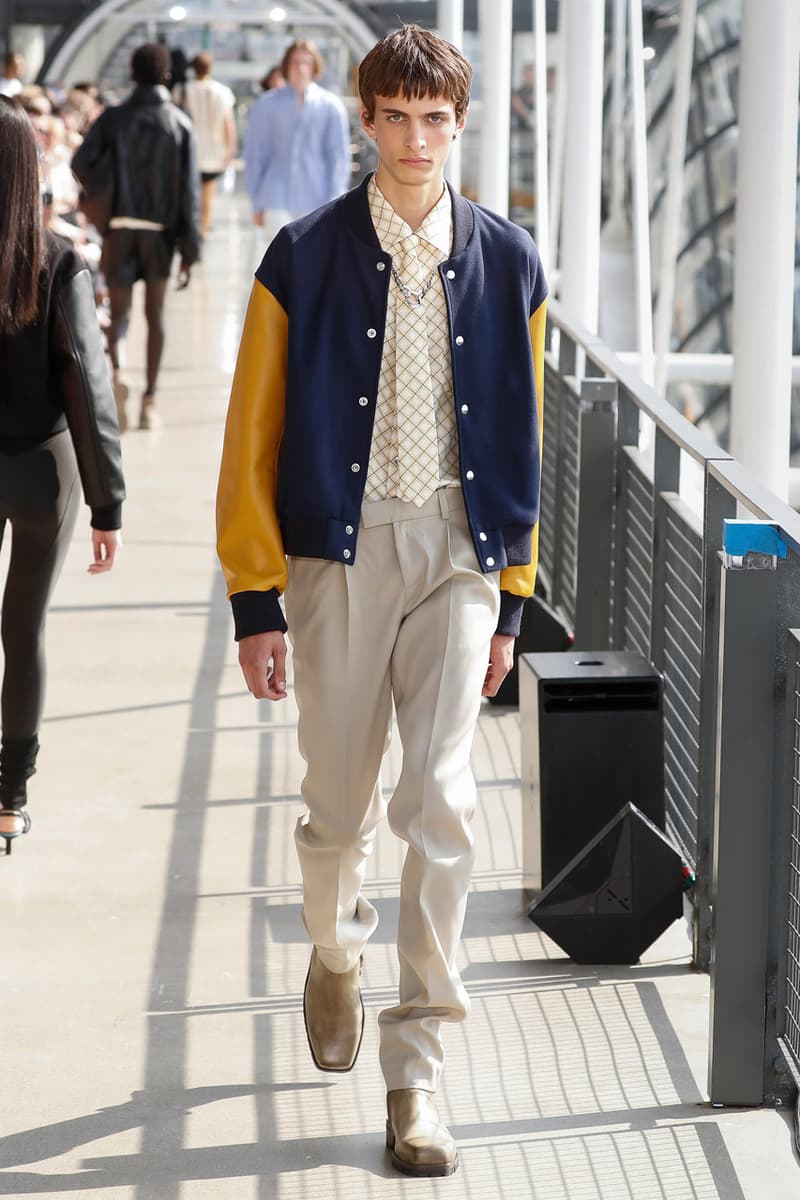 16 of 23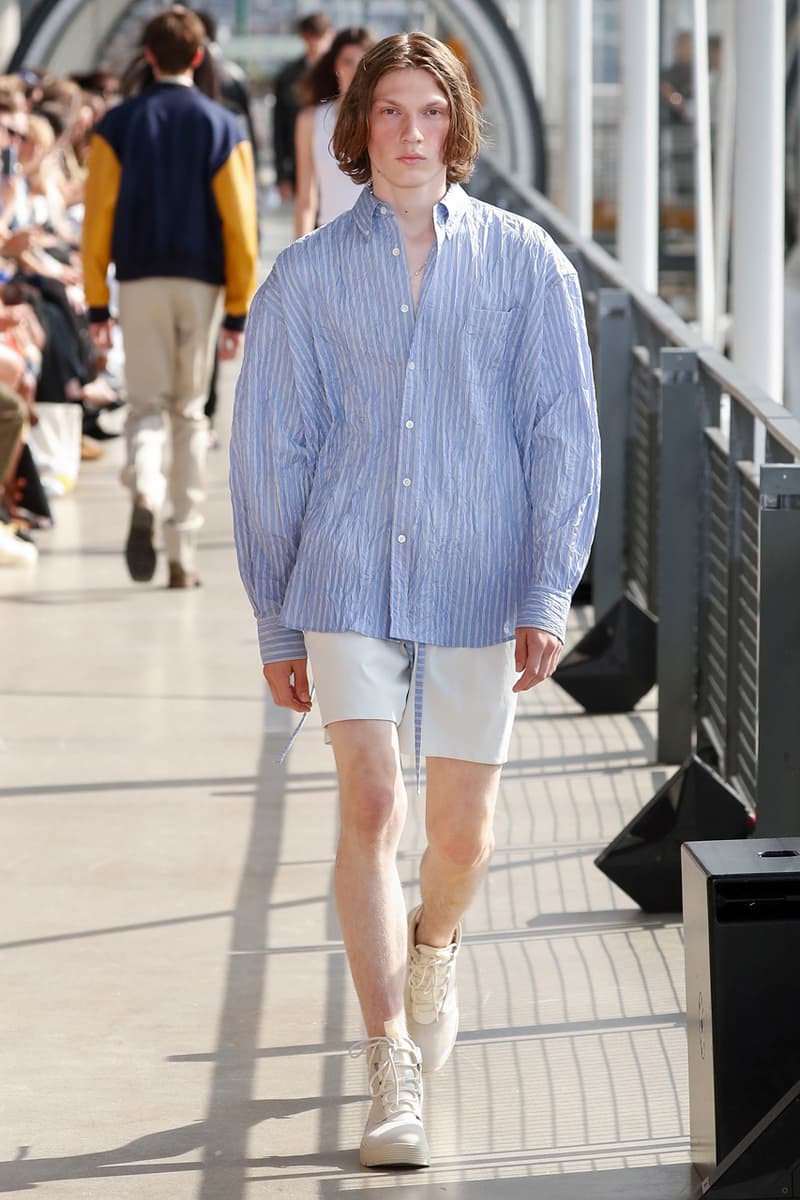 17 of 23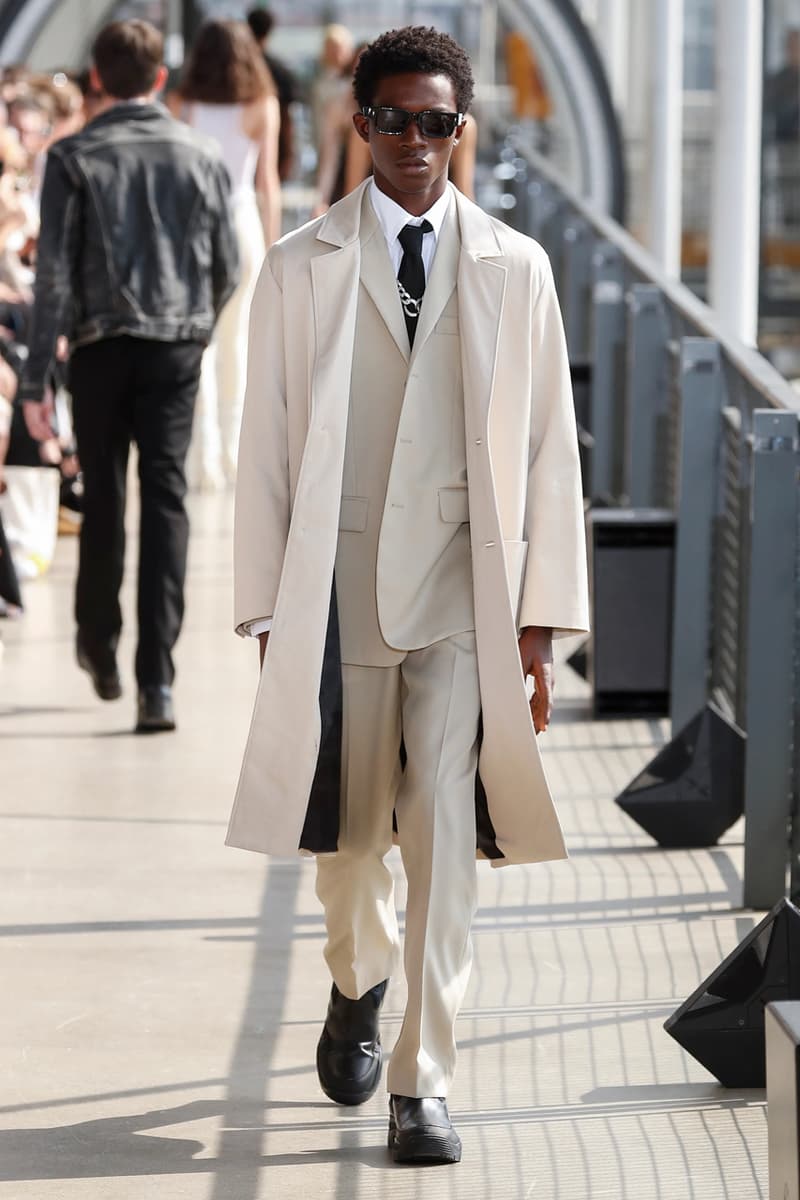 18 of 23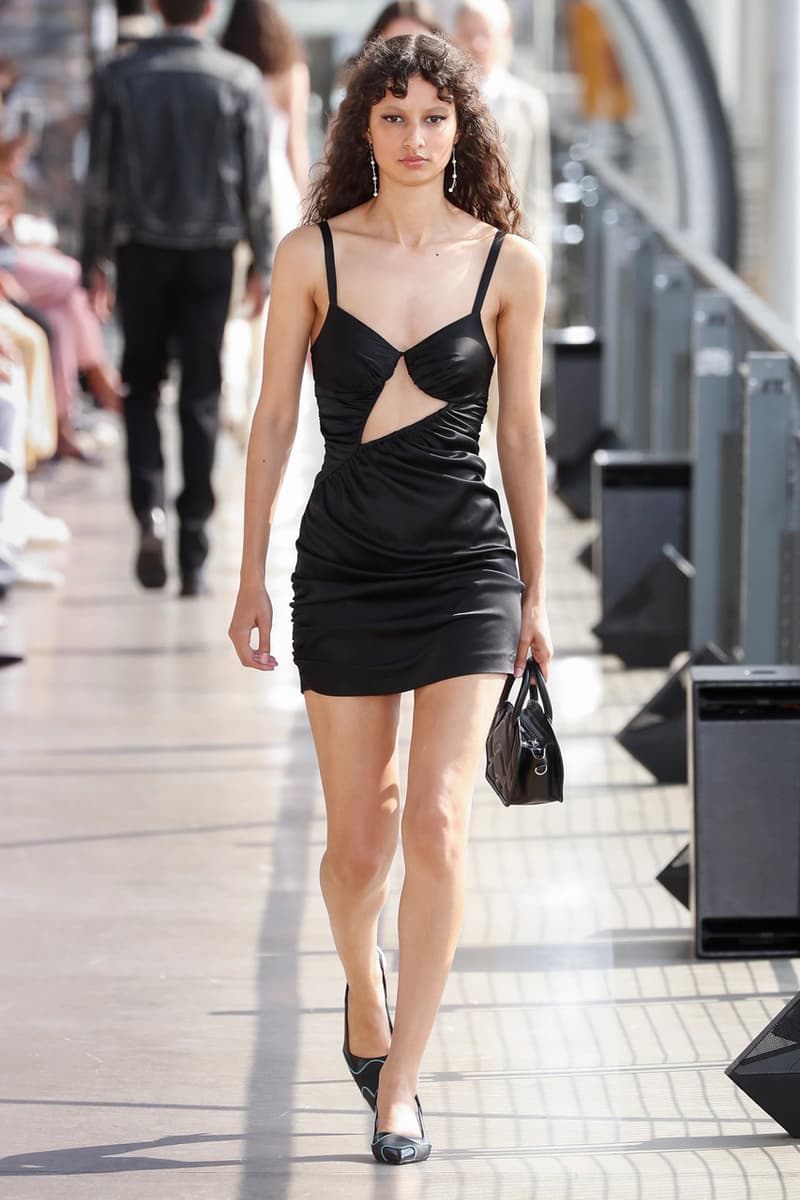 19 of 23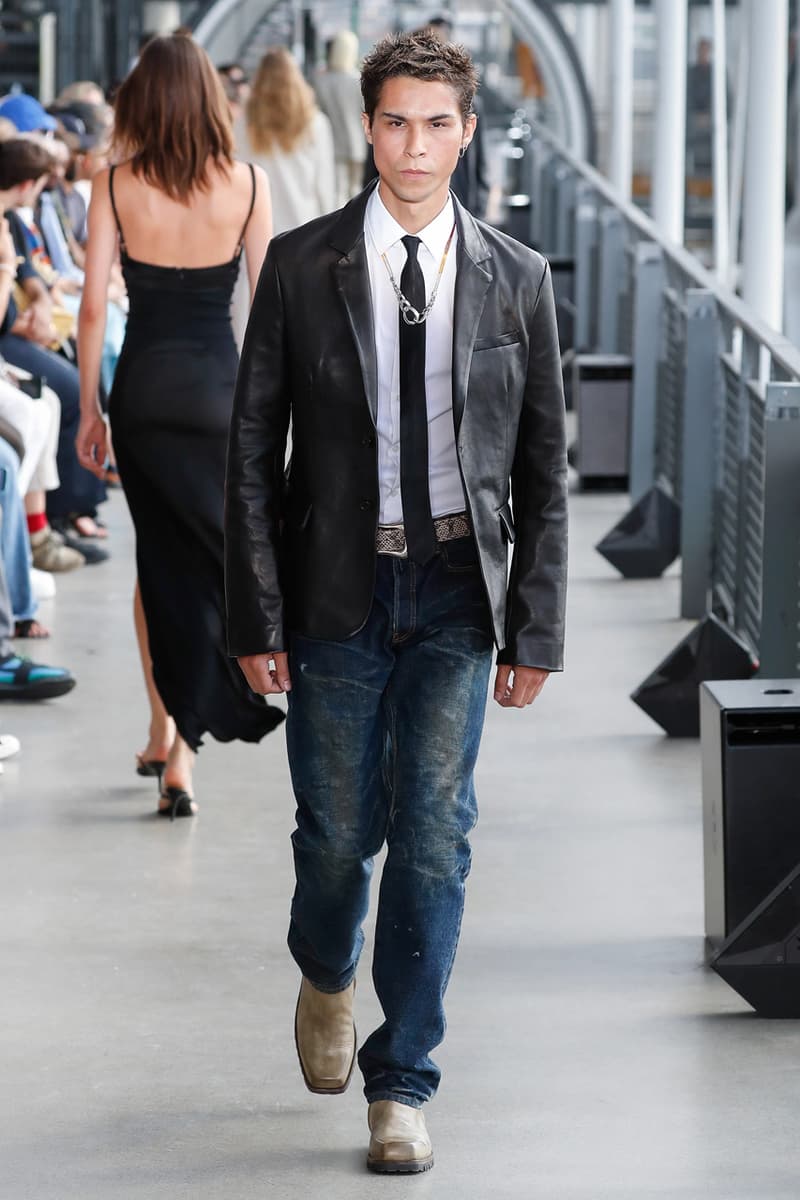 20 of 23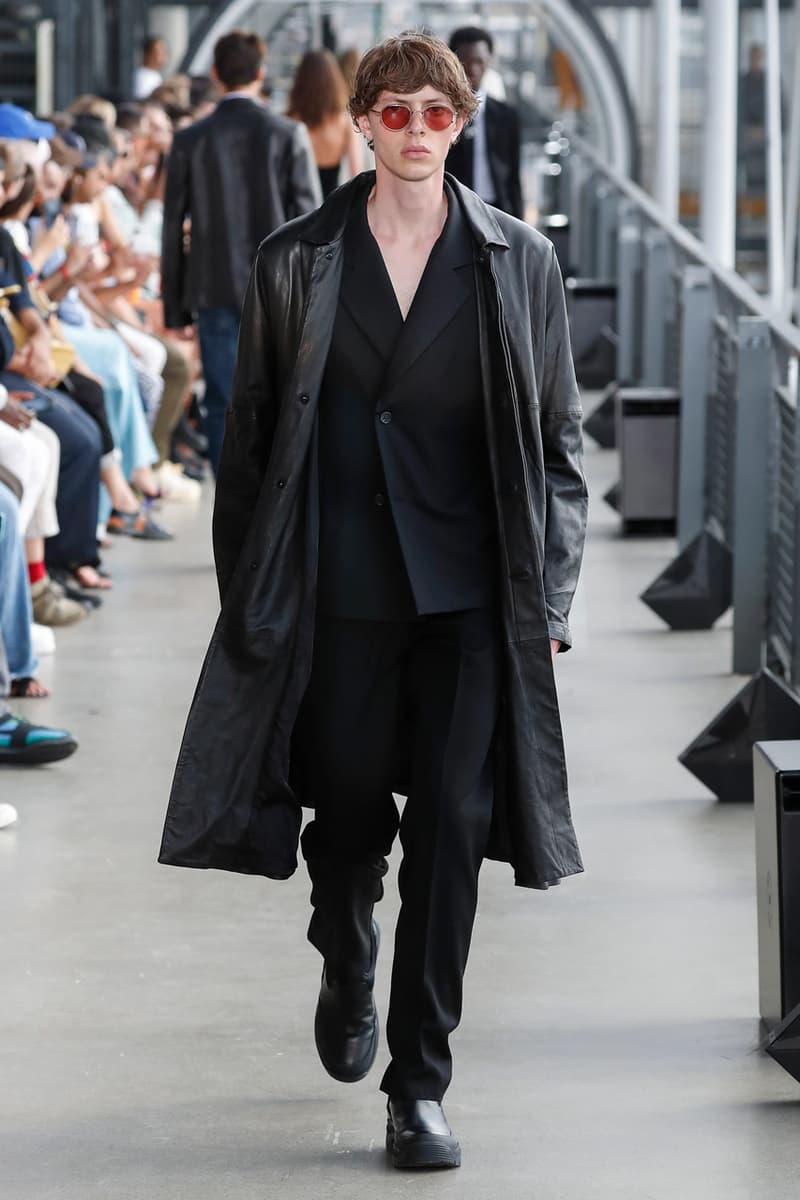 21 of 23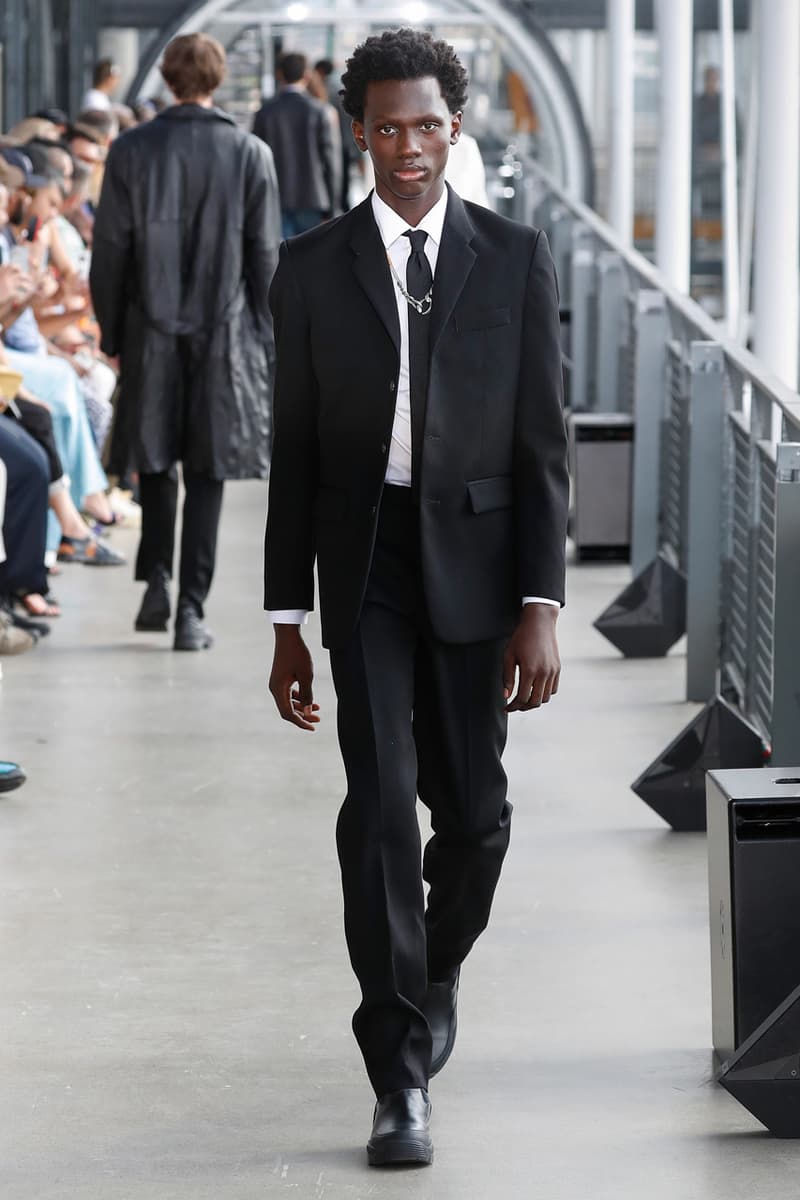 22 of 23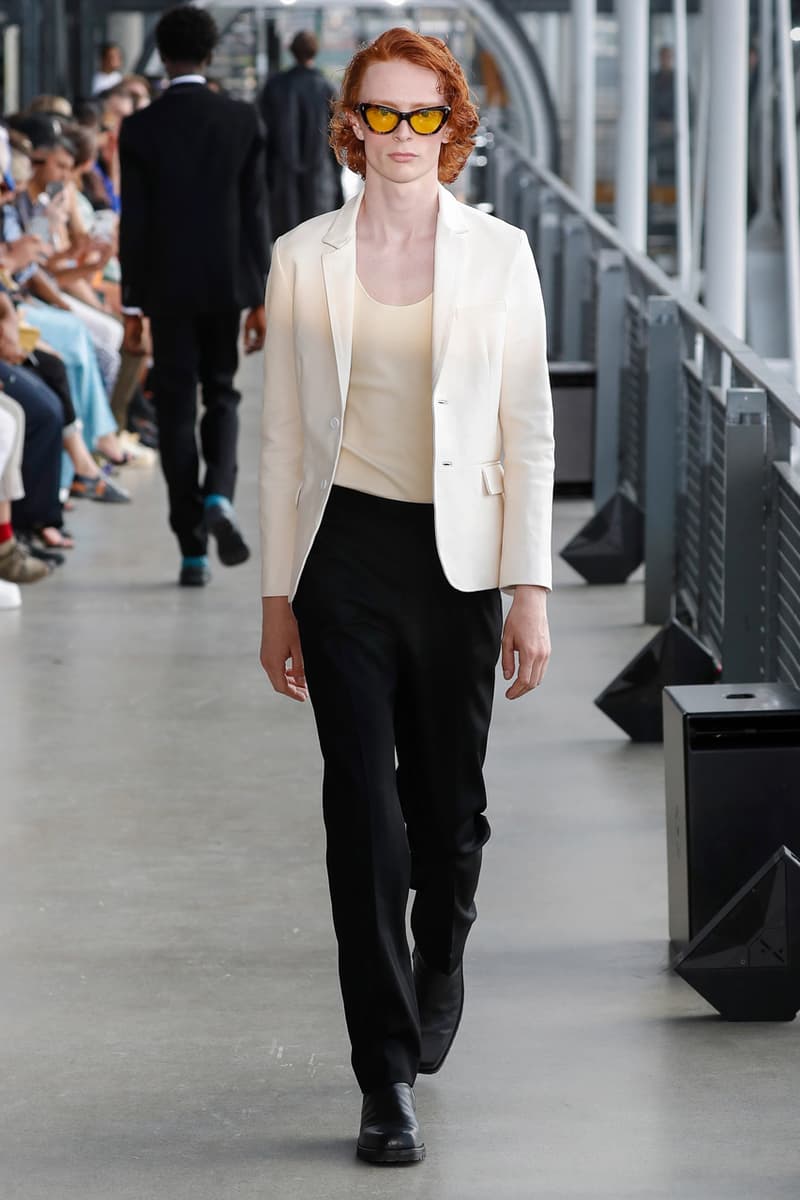 23 of 23
John Elliott worked from a theme of scholastic memories for his Spring/Summer 2023 collection. The designer used gut instinct to decide on showing in Paris for the first time and titled the collection, "Leap of Faith."
As a seasoned veteran, Elliott's approach to design has been a steady and calculated one, yet his SS23 collection shows the designer taking a slight turn for the unexpected, with a full collection that comprised both men's and women's looks. Sheer laser cutout tops, leather shorts and jackets, and contrasting knits floated down the runway, while modern tailoring, varsity jackets and classic button-down shirts offered a sense of brand reliability for dedicated fans.
The color palette for this collection shifted between tonal khaki, light brown and black, providing a visual contrast to the stone floor runway of Paris' Centre Pompidou.
Speaking about his first time showing in Paris and the basis of this new collection, Elliott said: "It started with the idea of how I want to dress right now, mixed with where I think the consumer is headed. My goal was to evolve the brand, which is what any creative director considers."
"The Spring/Summer 2023 collection is a homage to growing up in the '90s, honoring a minimalistic approach that was prevalent for the time. All I tried to do was honor it," he added.
Elliott's full SS23 collection can be viewed on the brand's website.
In other men's fashion week news, Doni Nahmias presented an elevated skate-meets-surf collection for Spring/Summer 2023.