Doni Nahmias Presented an Elevated Skate-Meets-Surf Collection for Spring/Summer 2023
Featuring a fully scannable, QR code-activated capsule.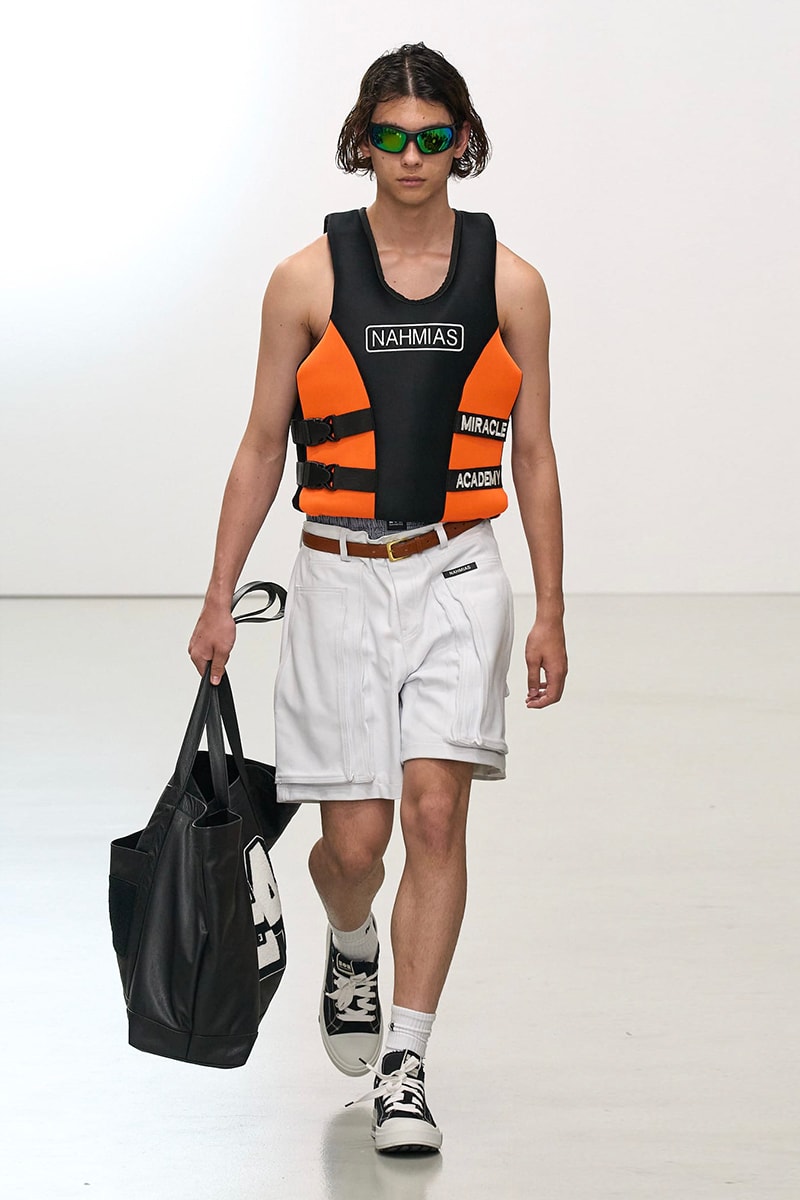 1 of 31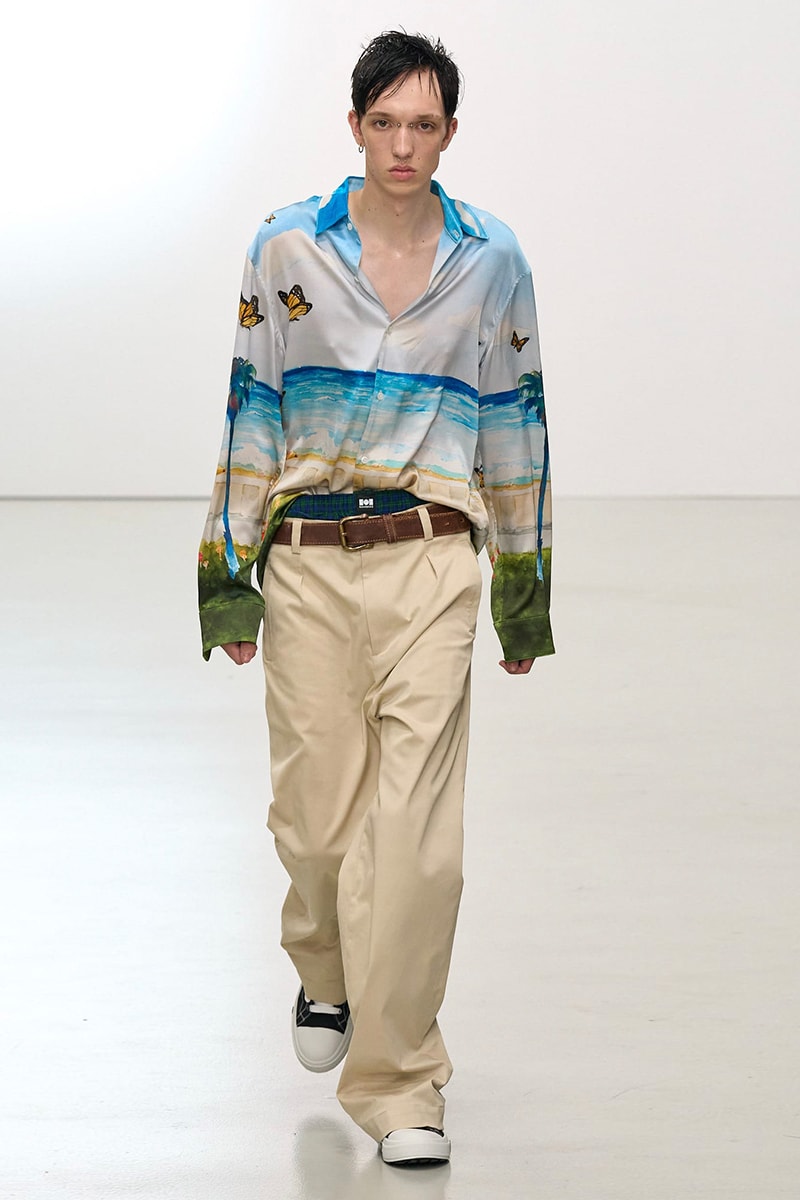 2 of 31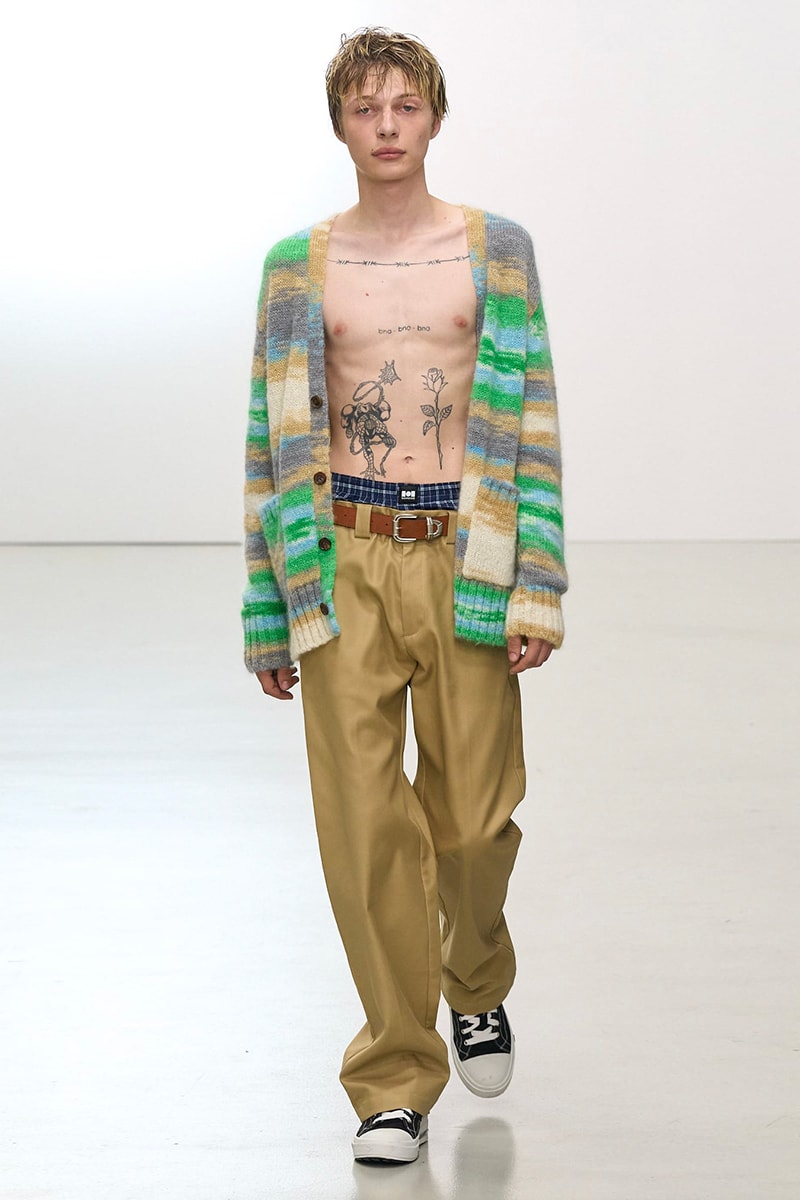 3 of 31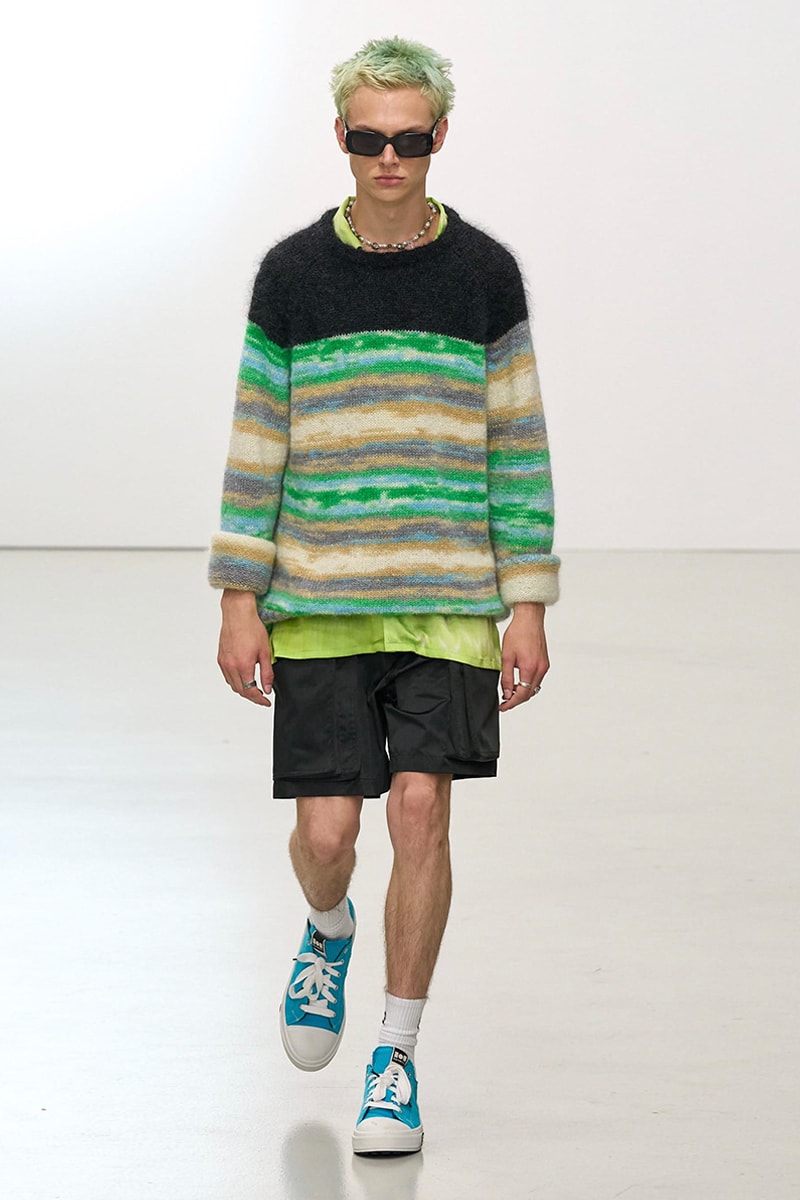 4 of 31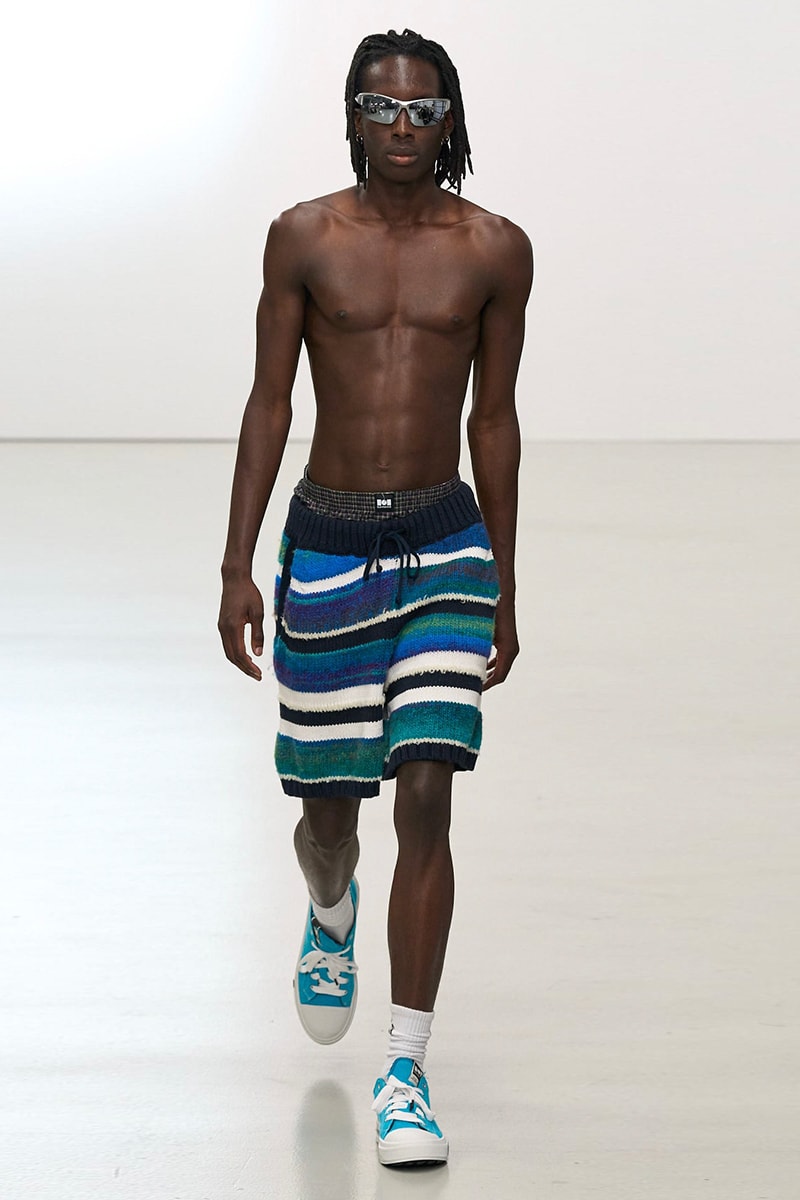 5 of 31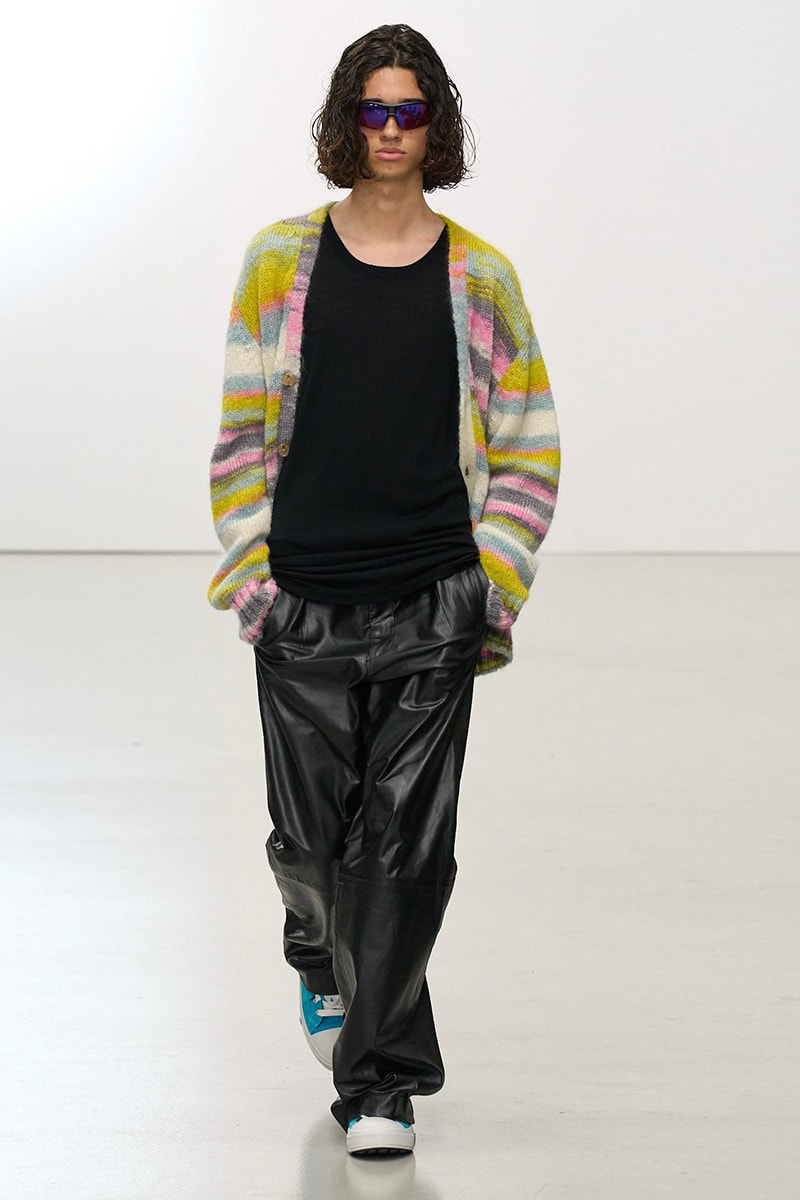 6 of 31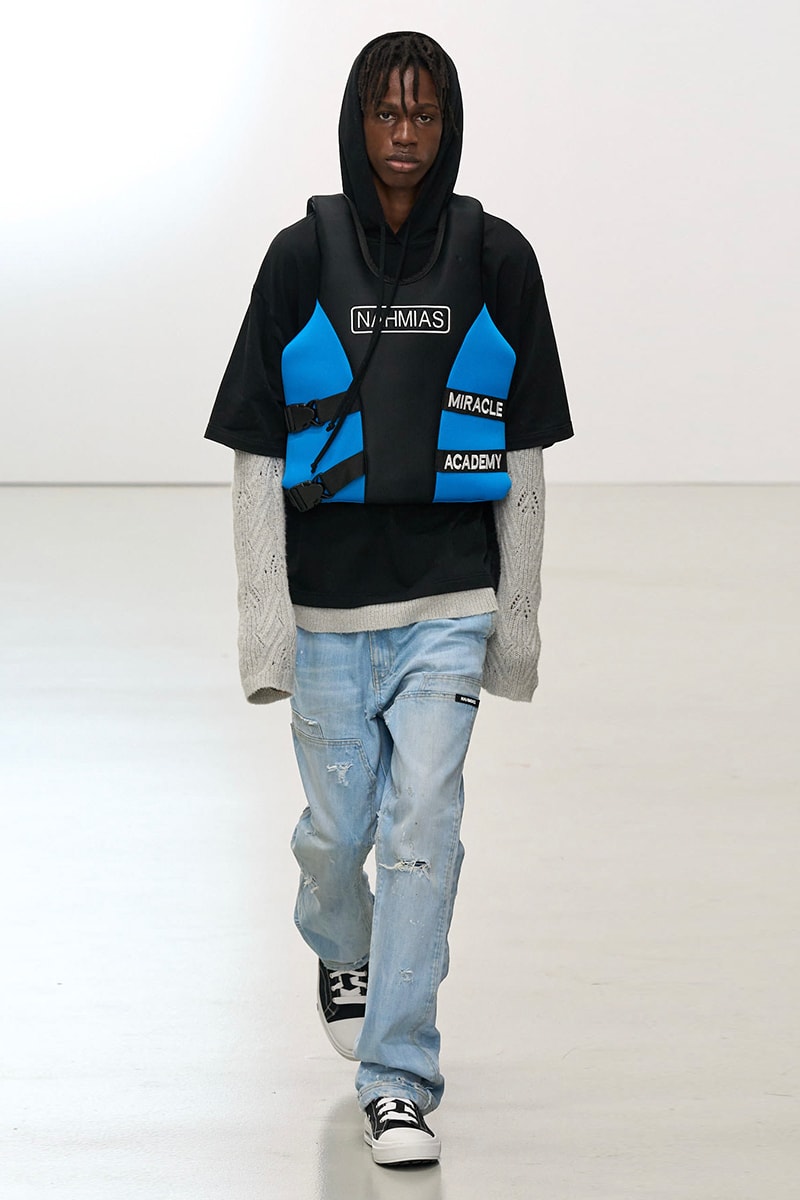 7 of 31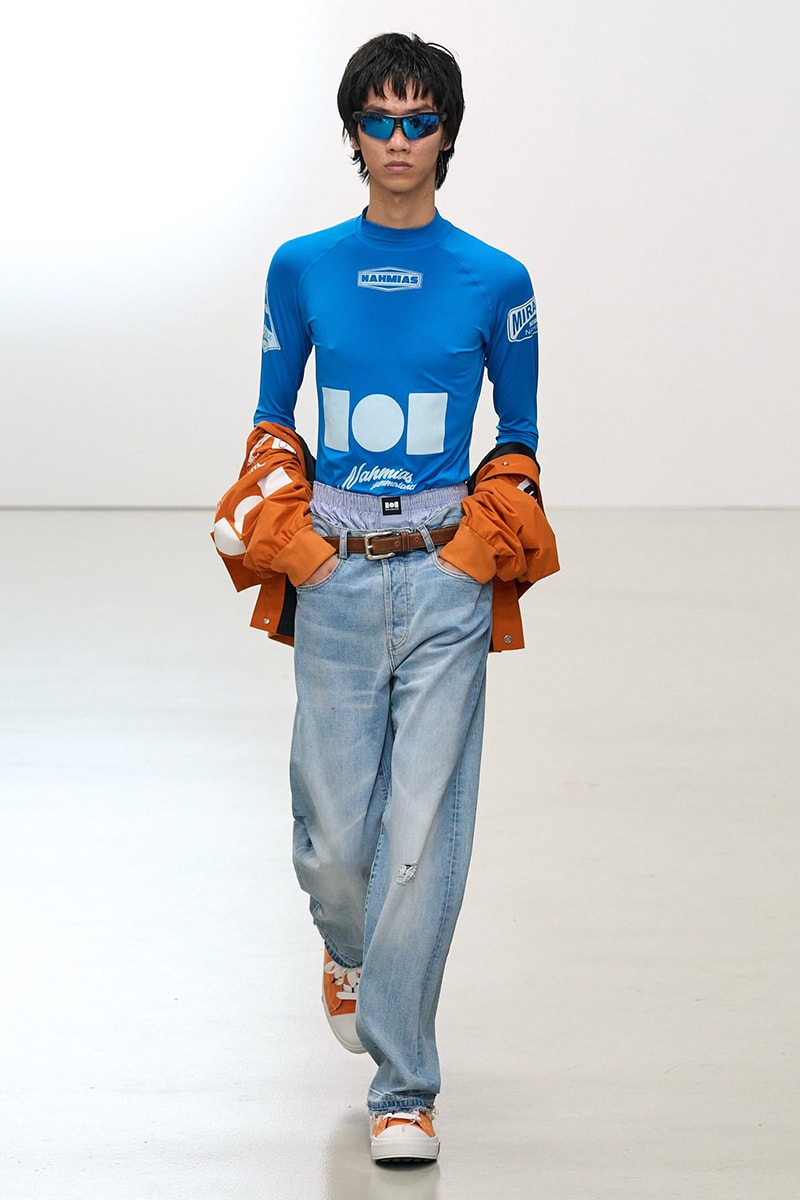 8 of 31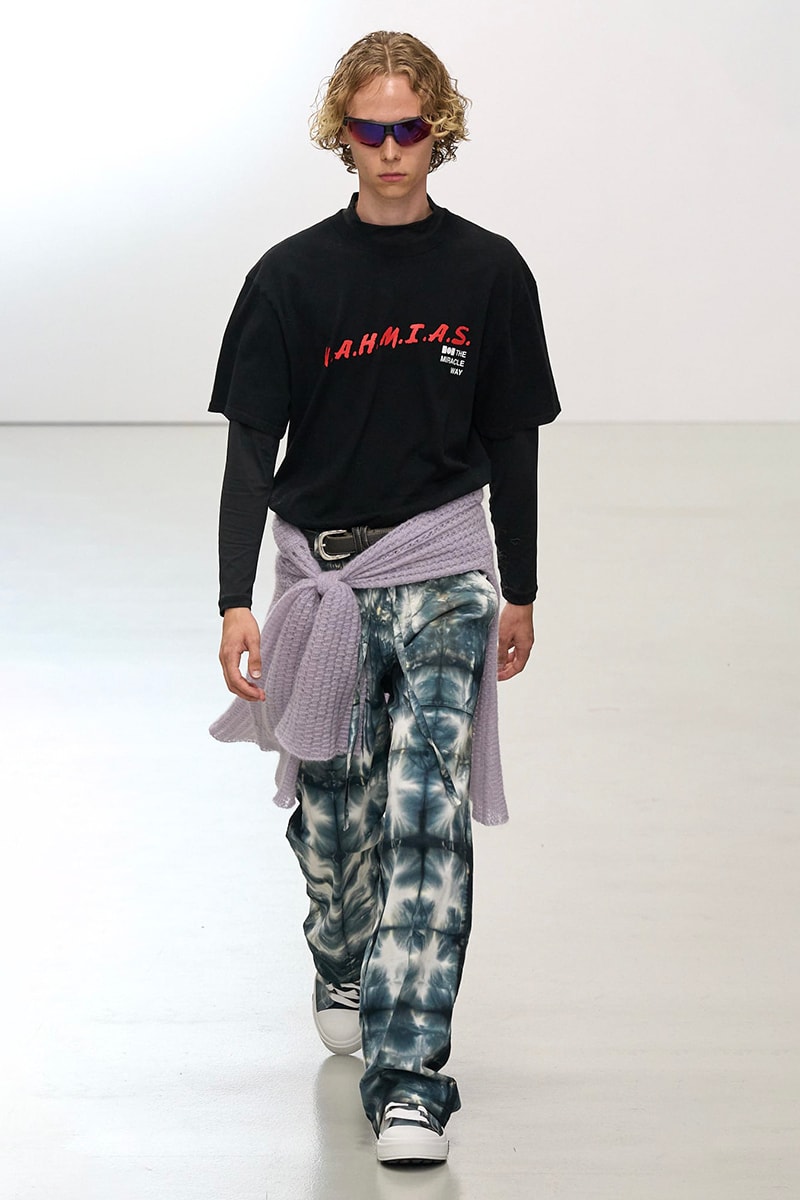 9 of 31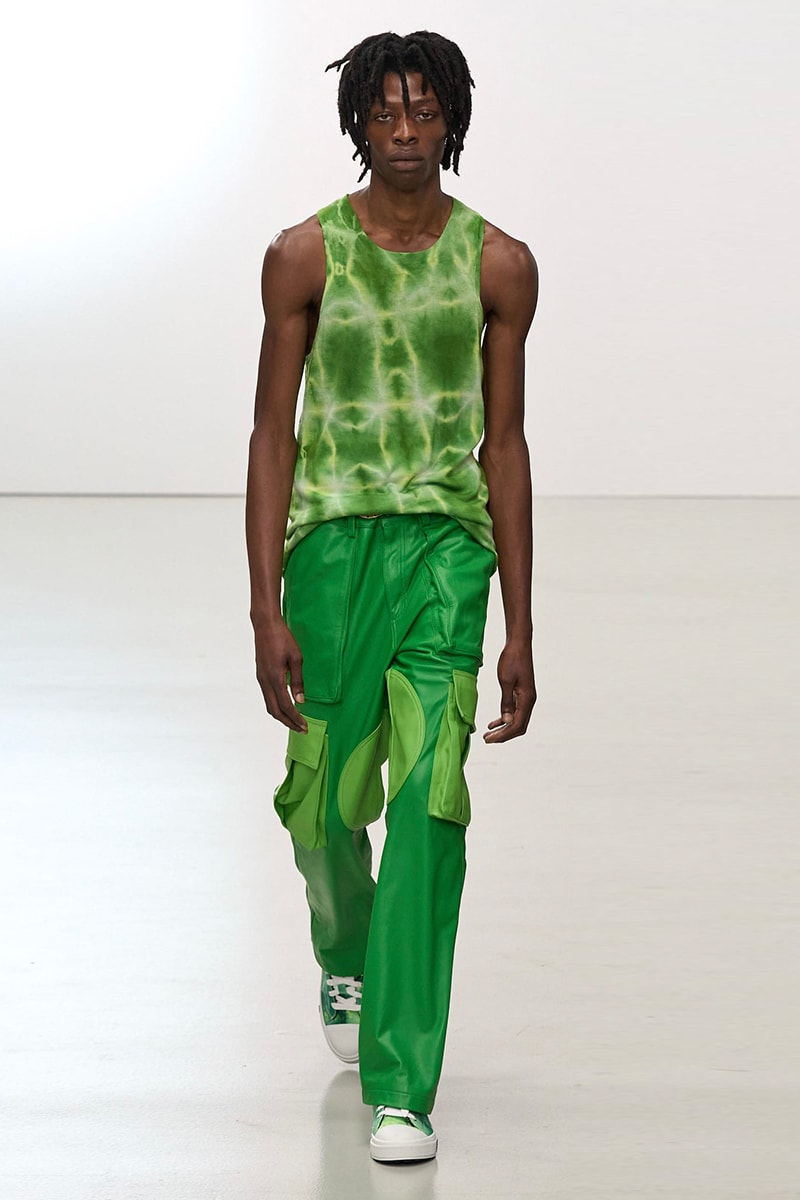 10 of 31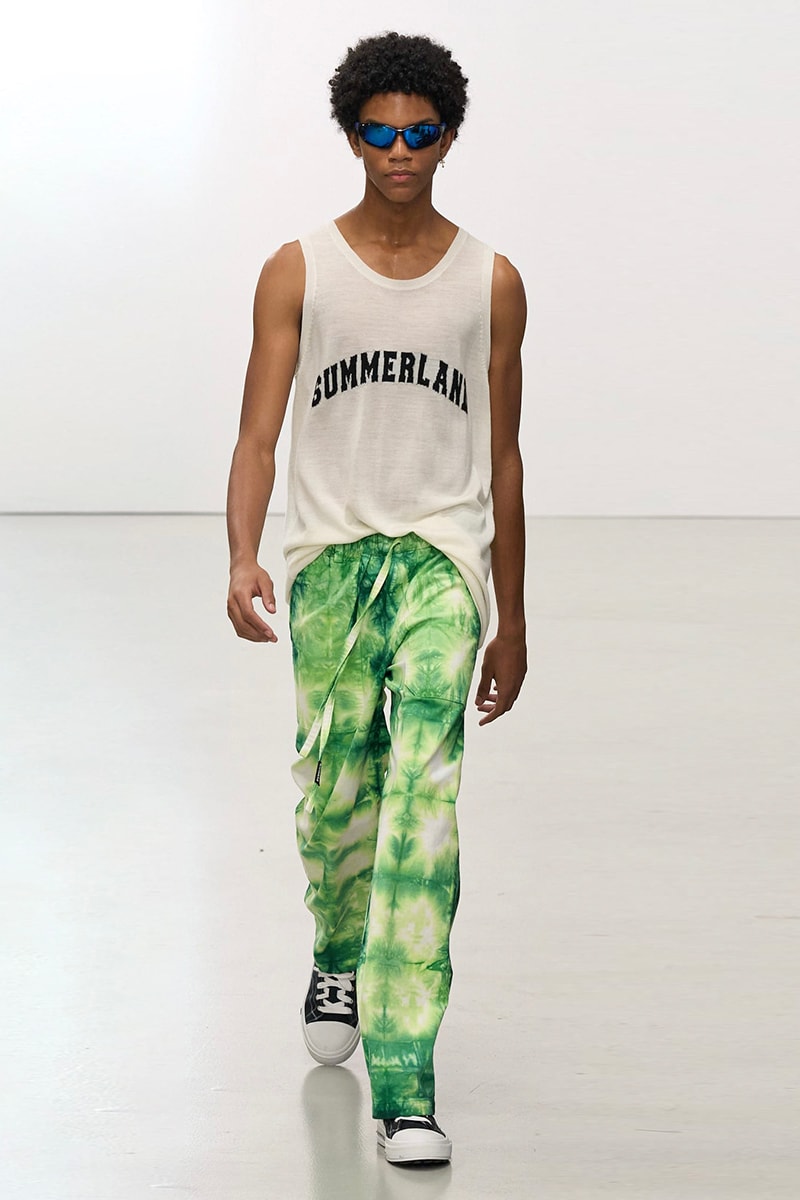 11 of 31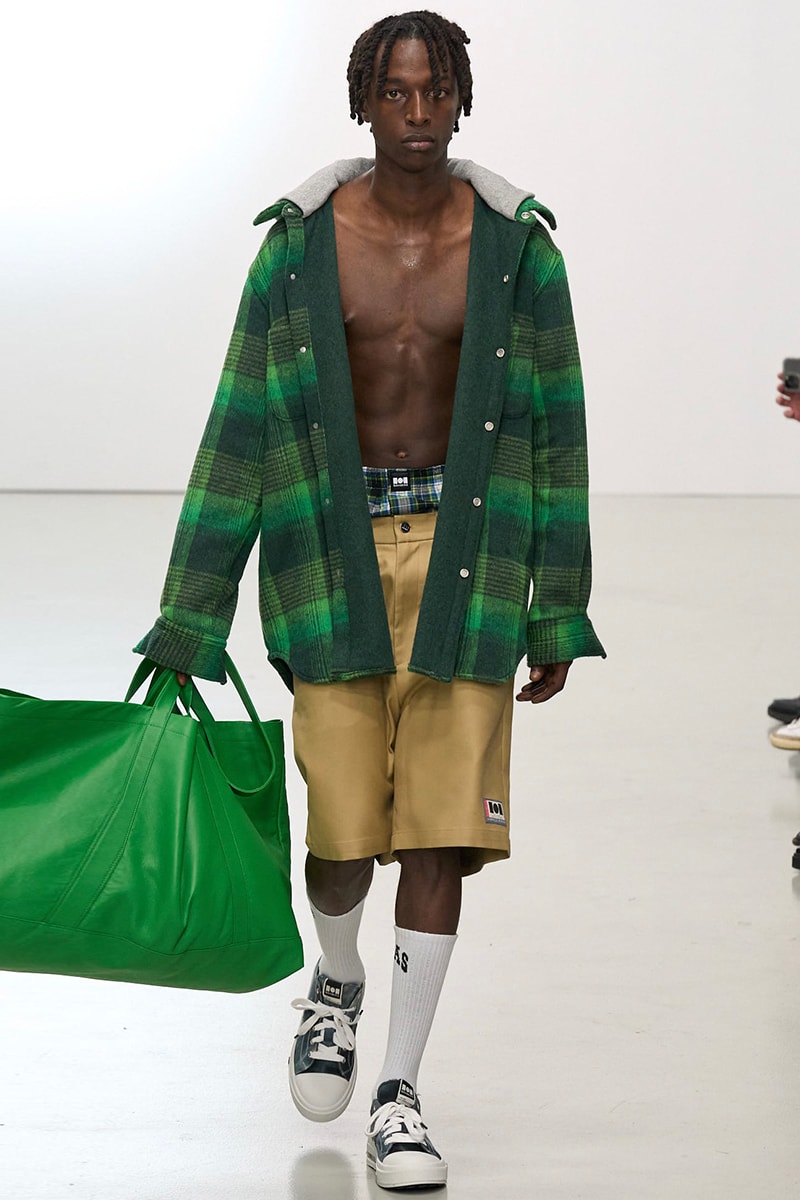 12 of 31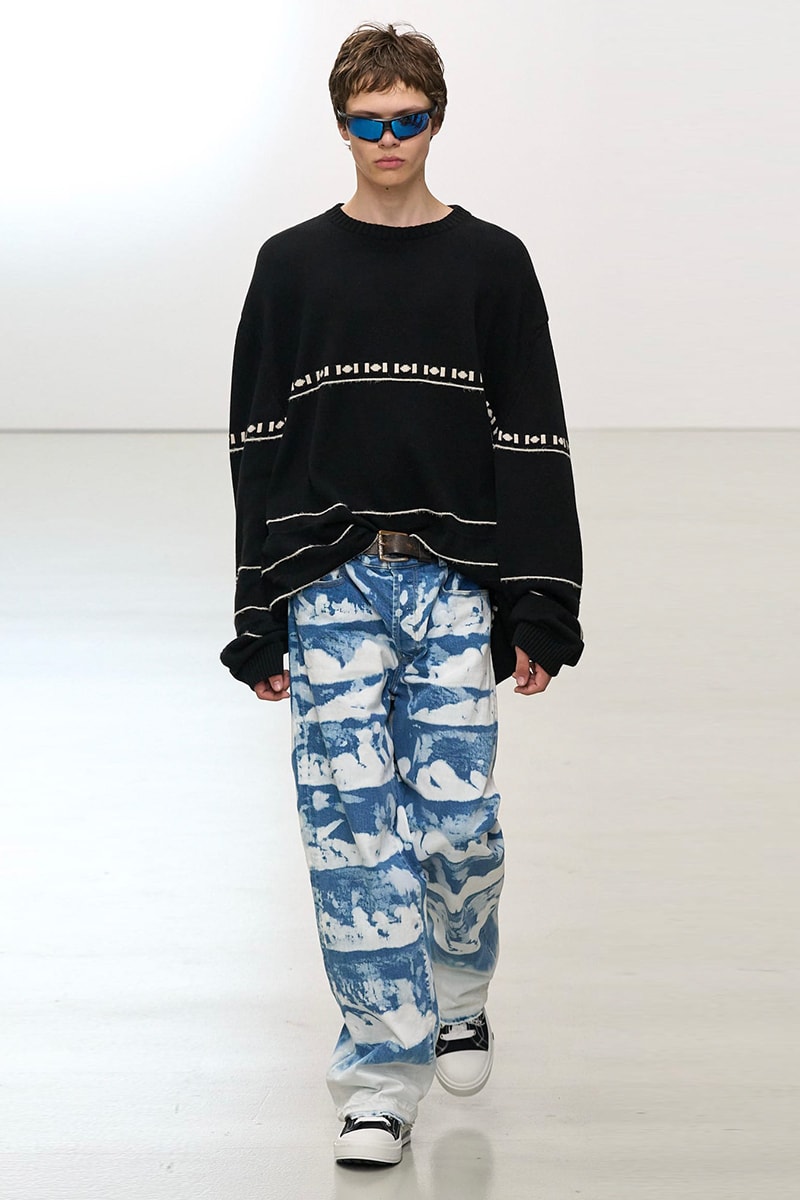 13 of 31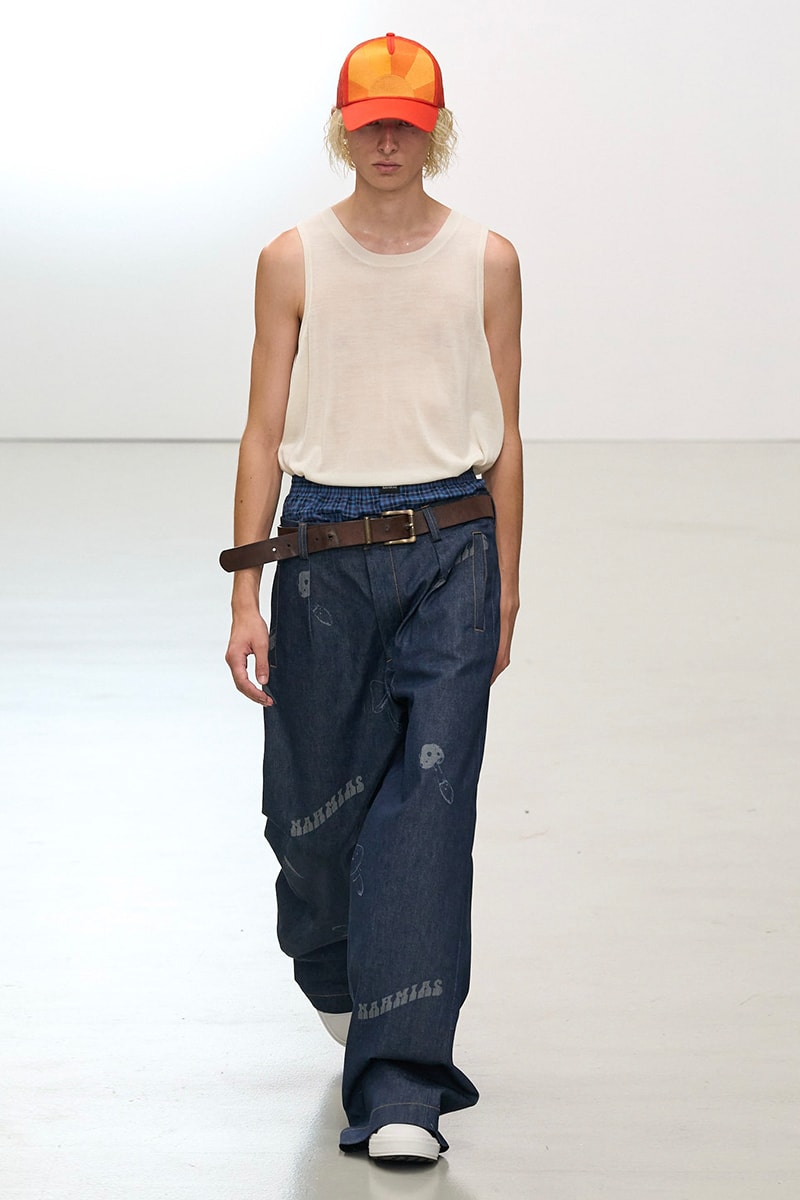 14 of 31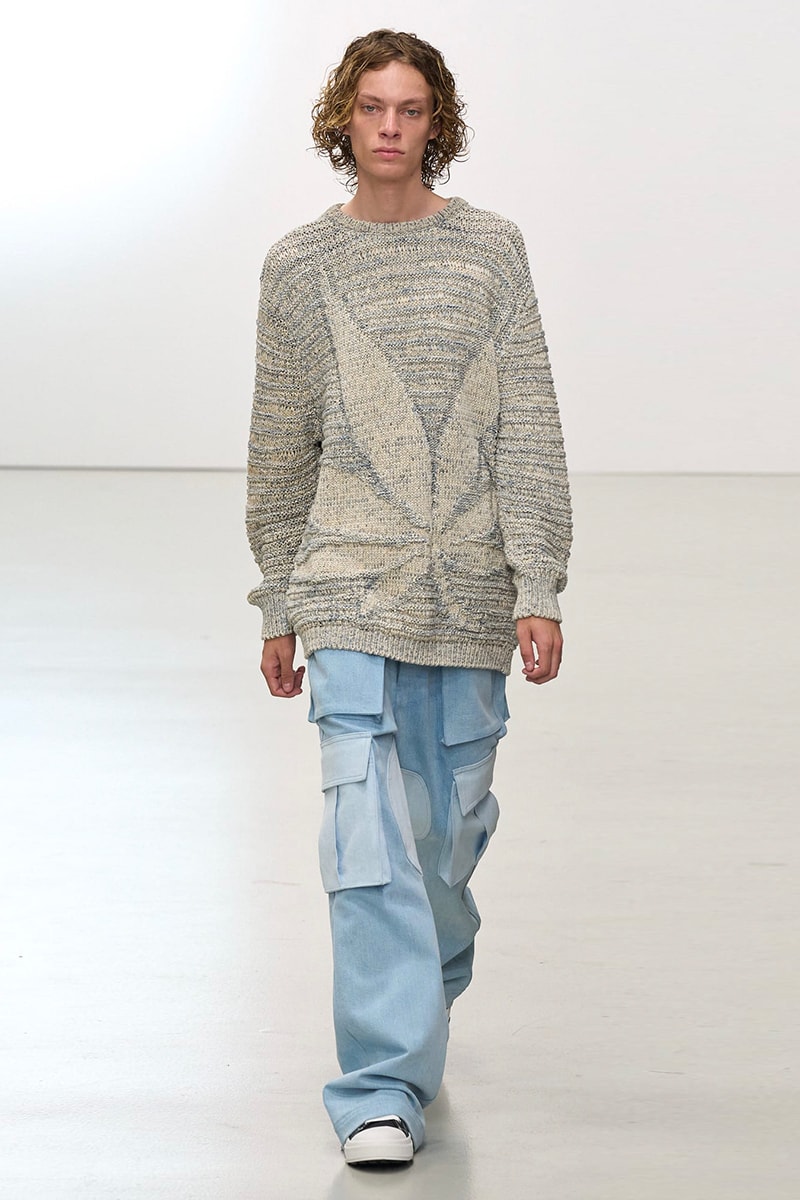 15 of 31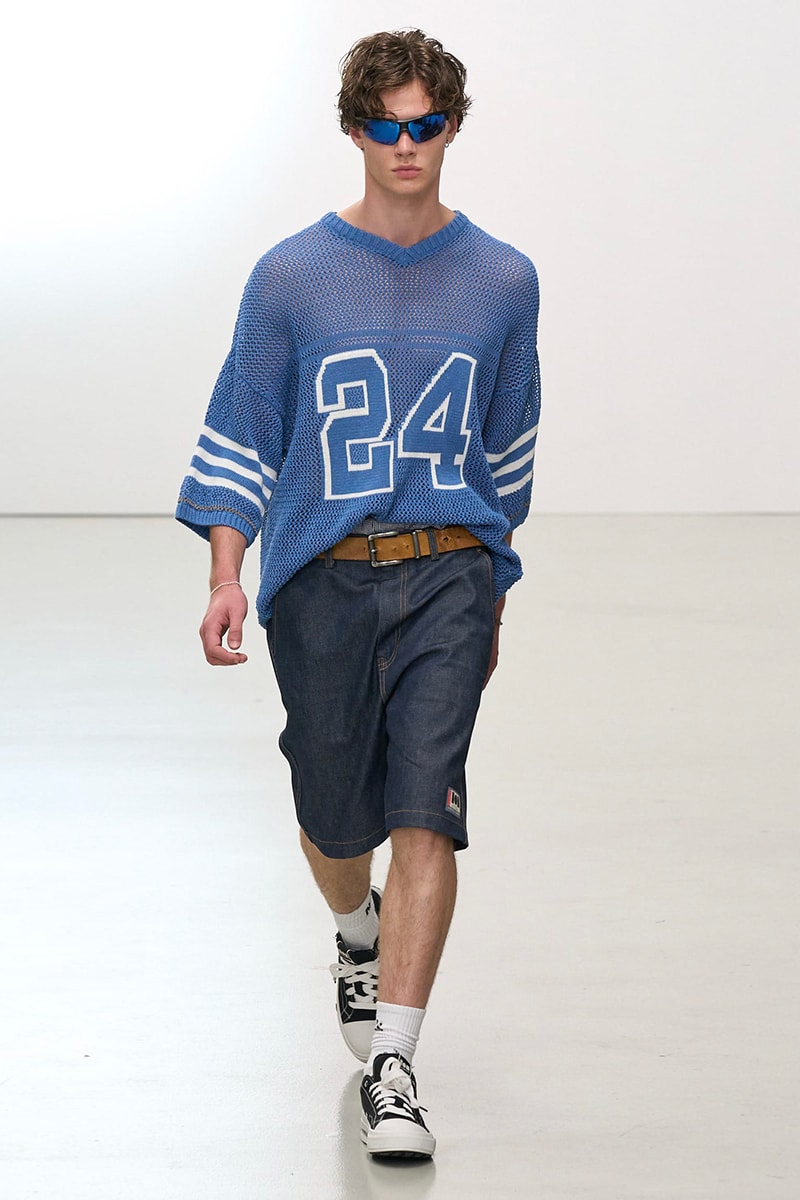 16 of 31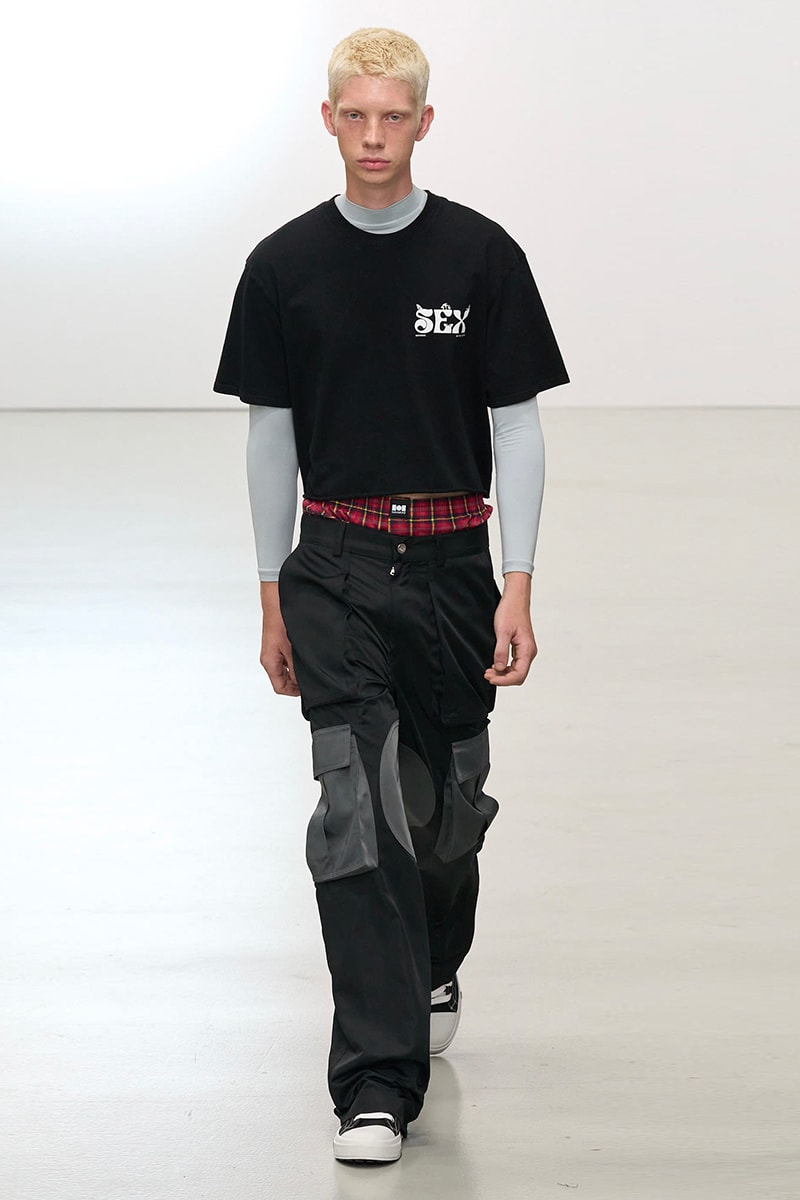 17 of 31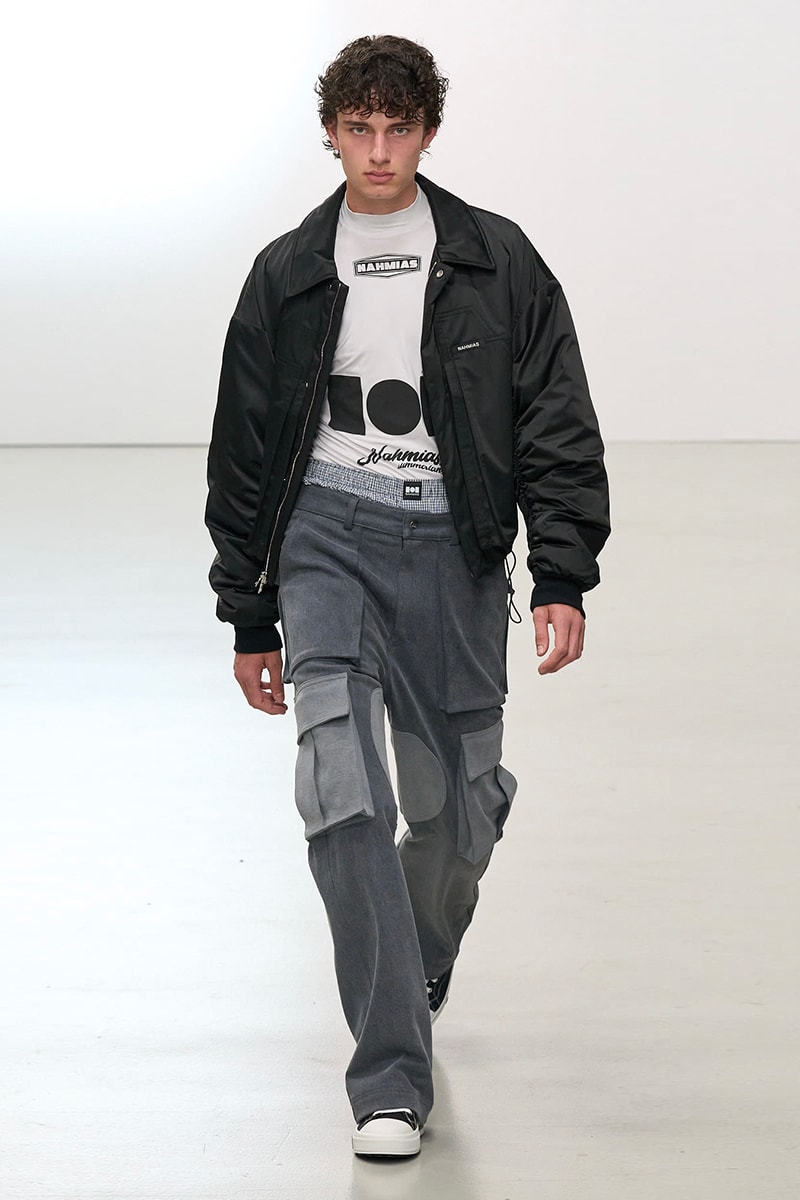 18 of 31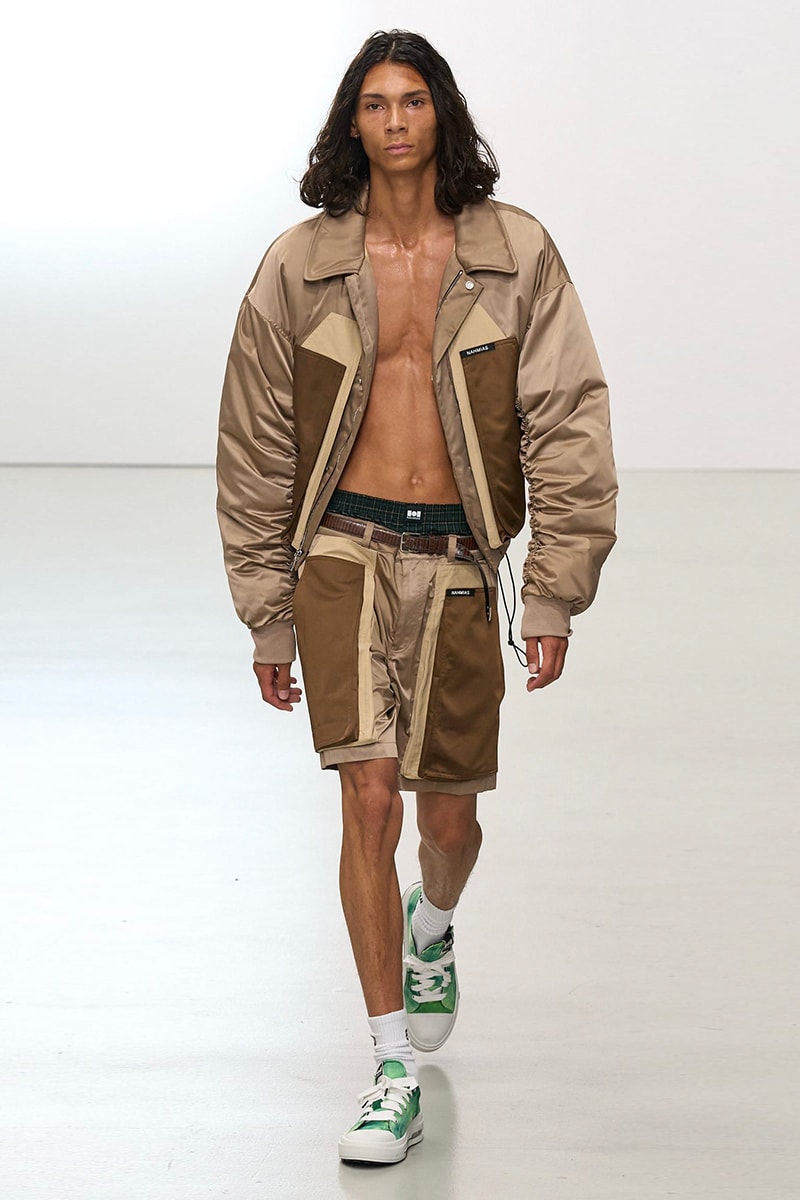 19 of 31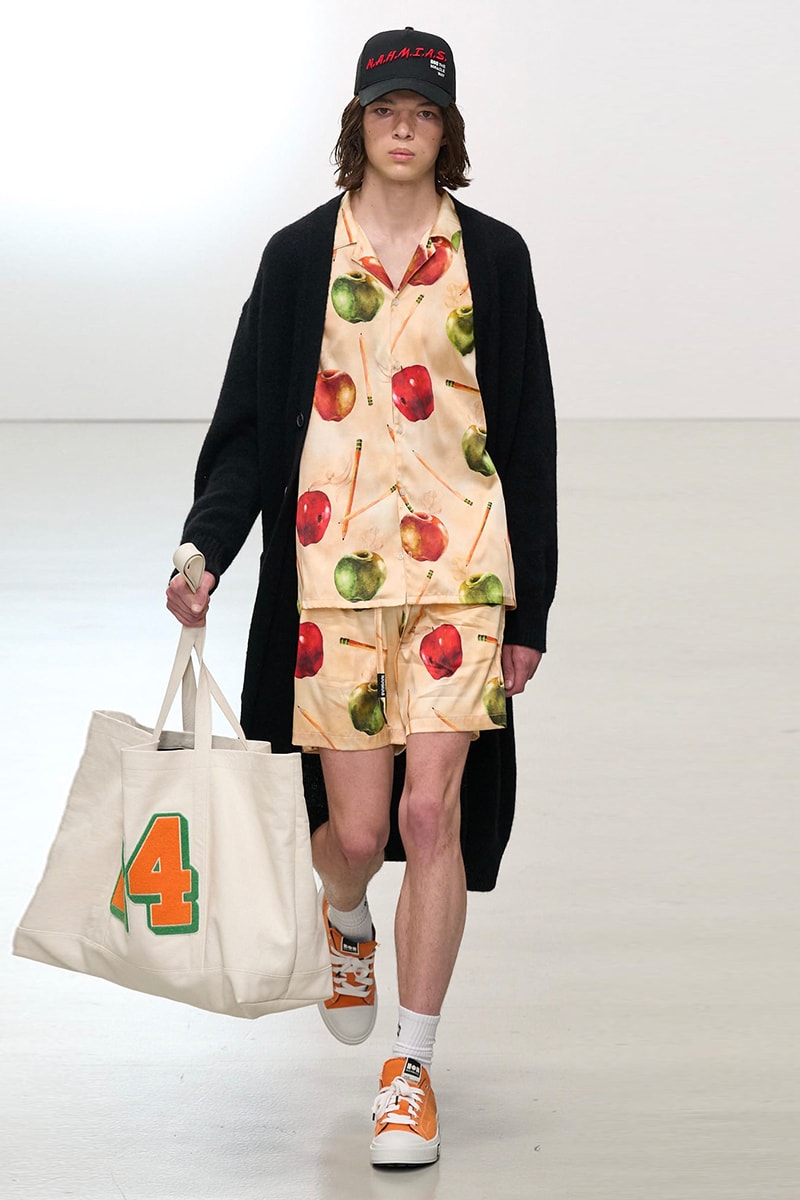 20 of 31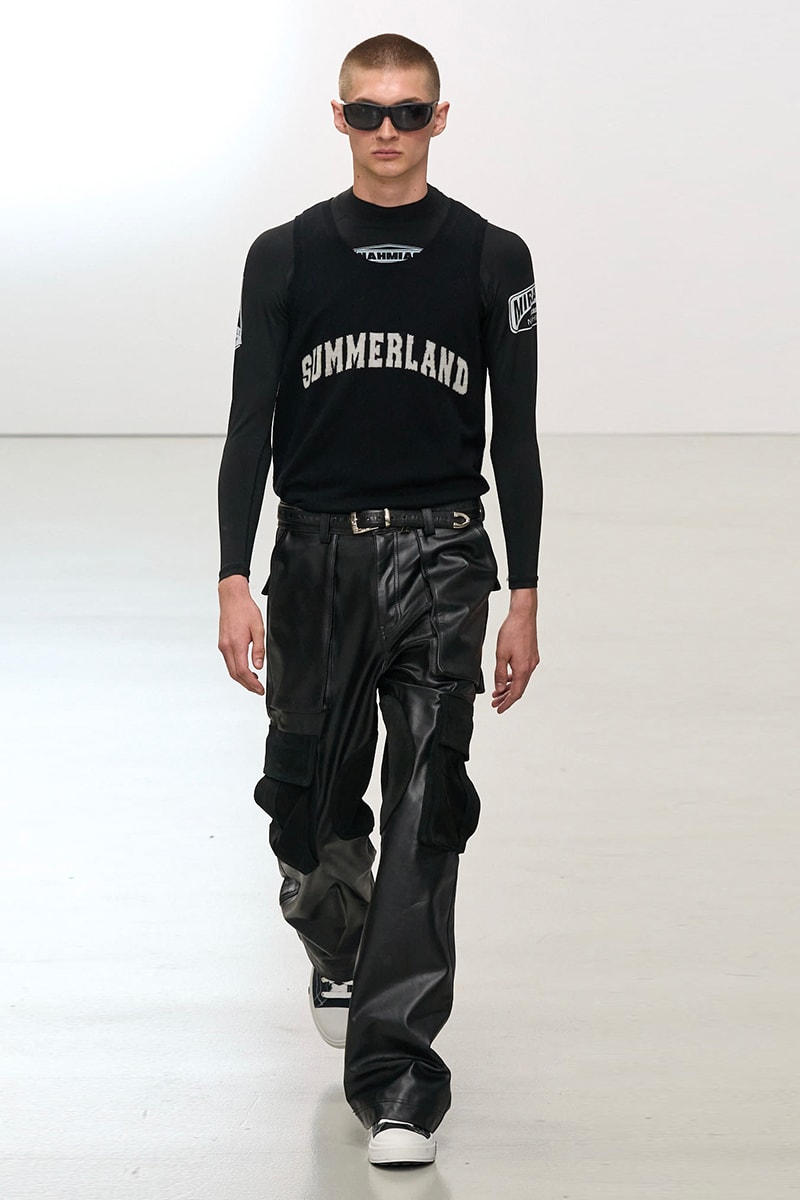 21 of 31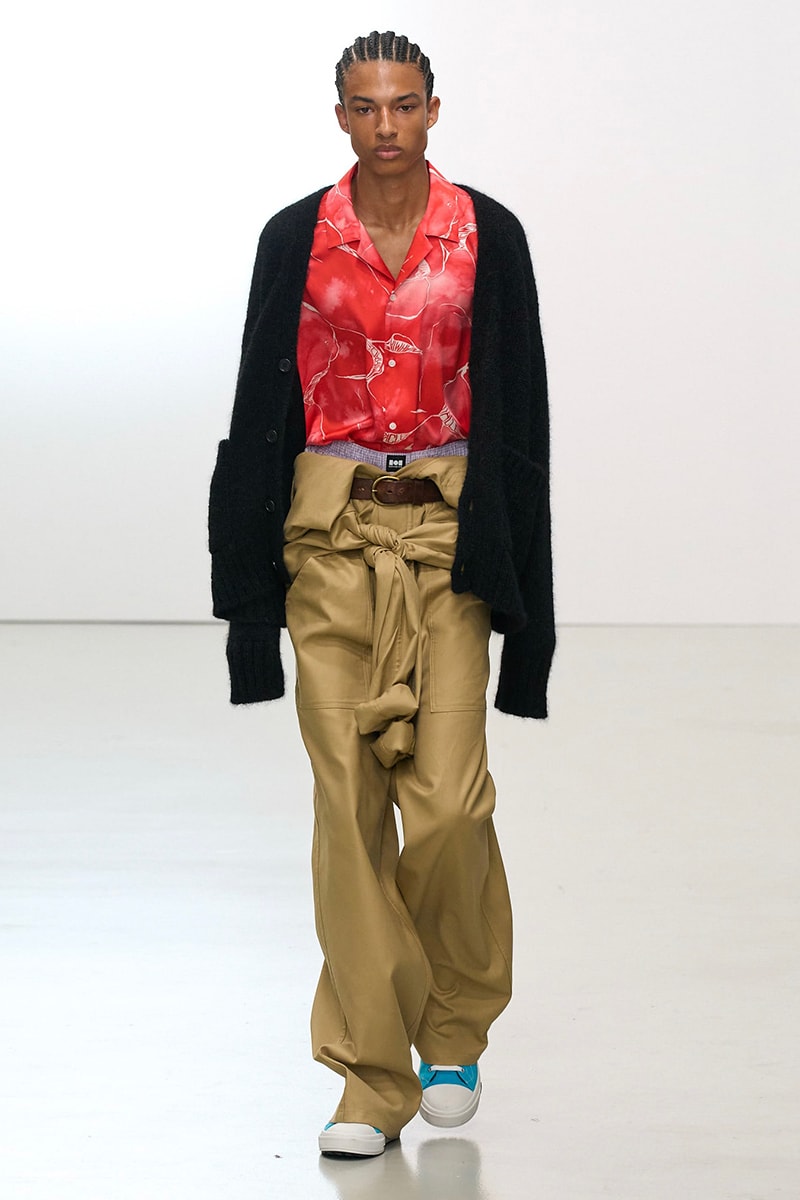 22 of 31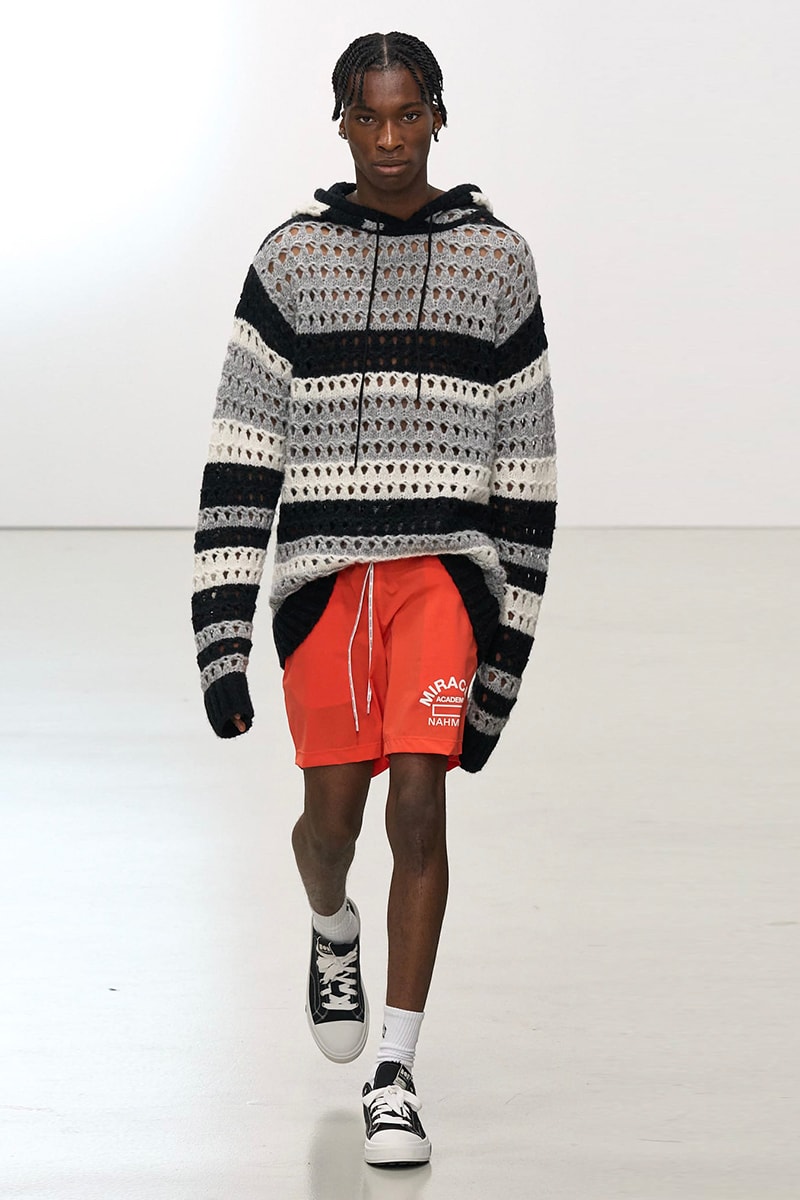 23 of 31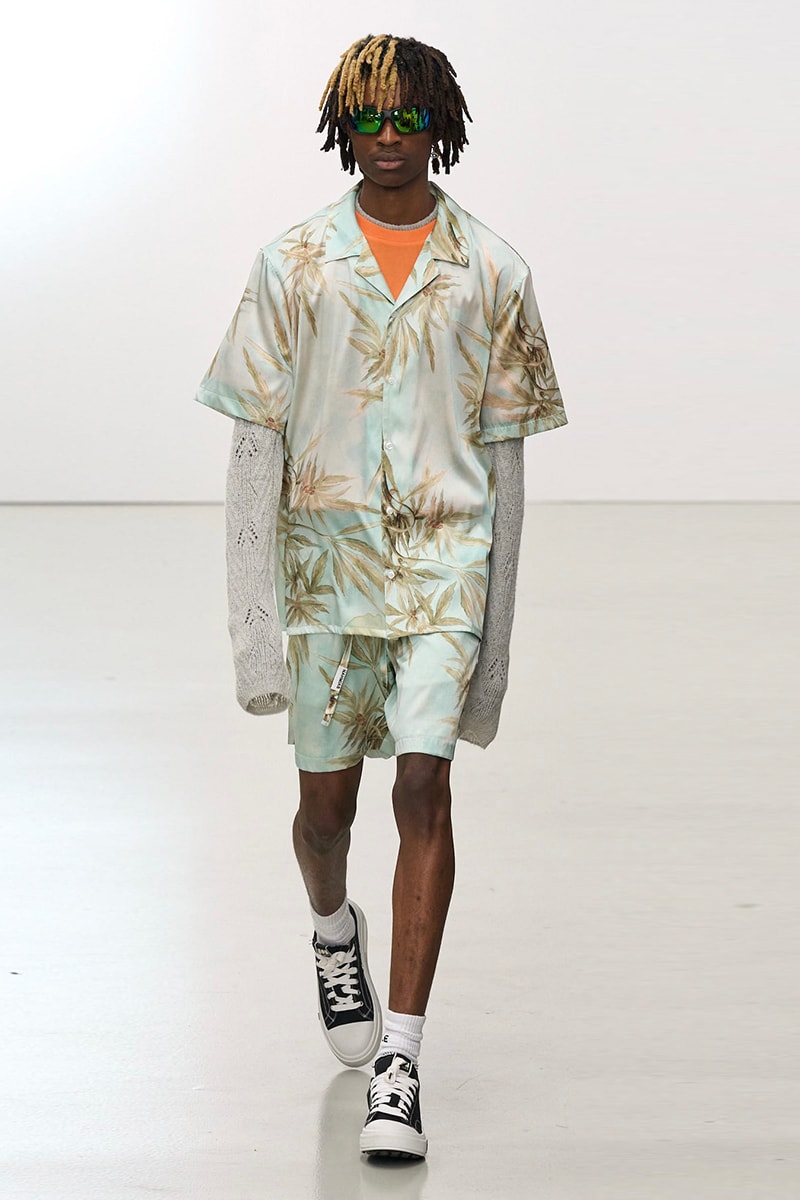 24 of 31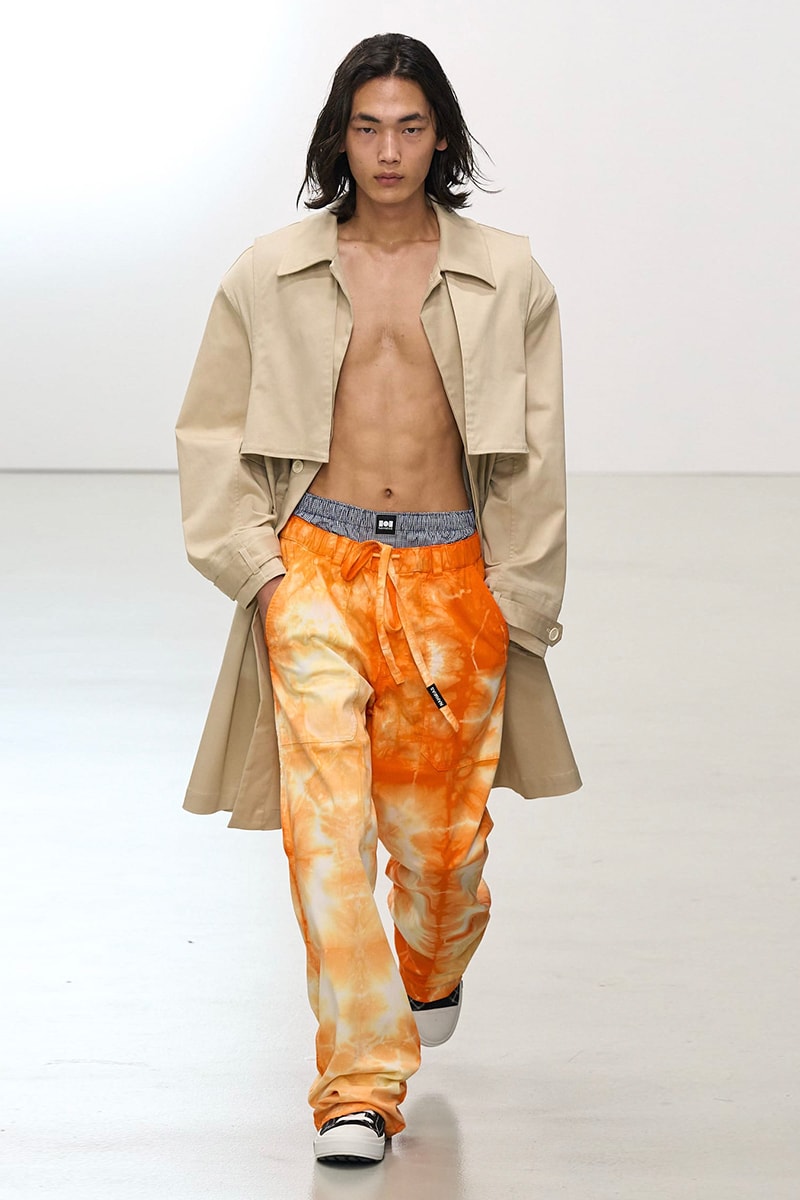 25 of 31
26 of 31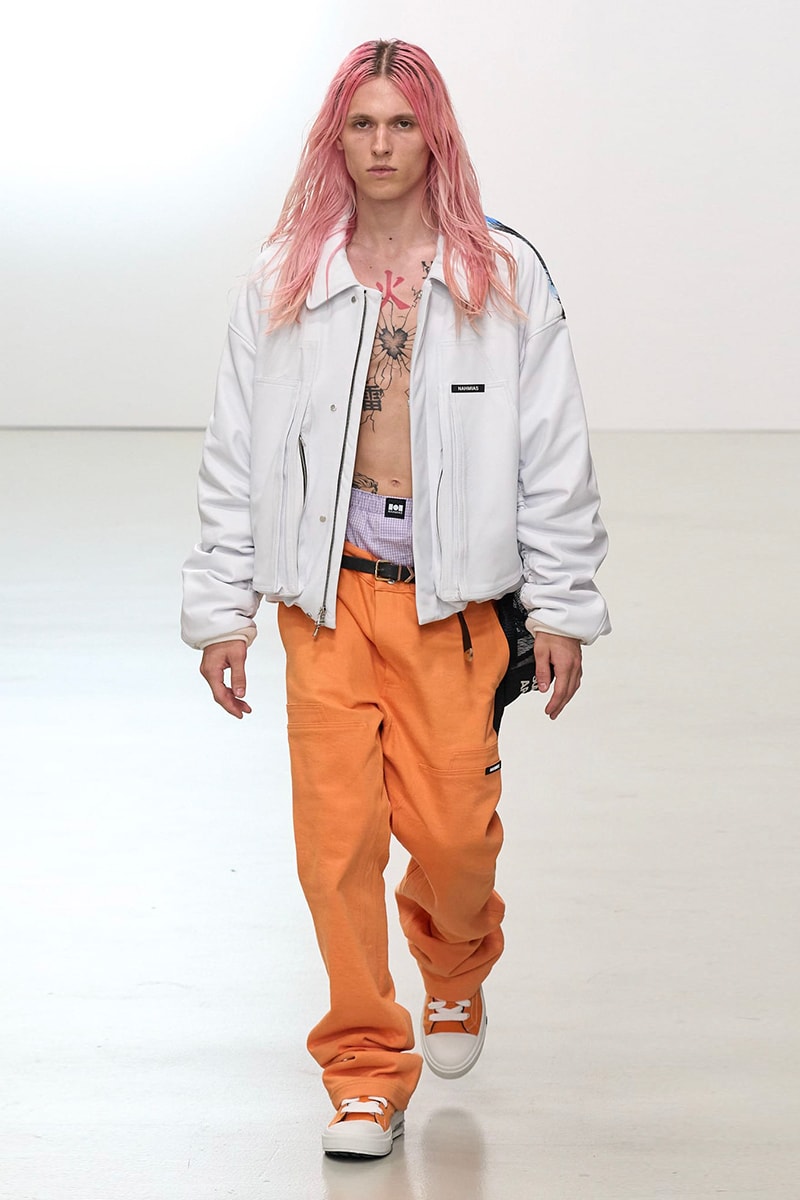 27 of 31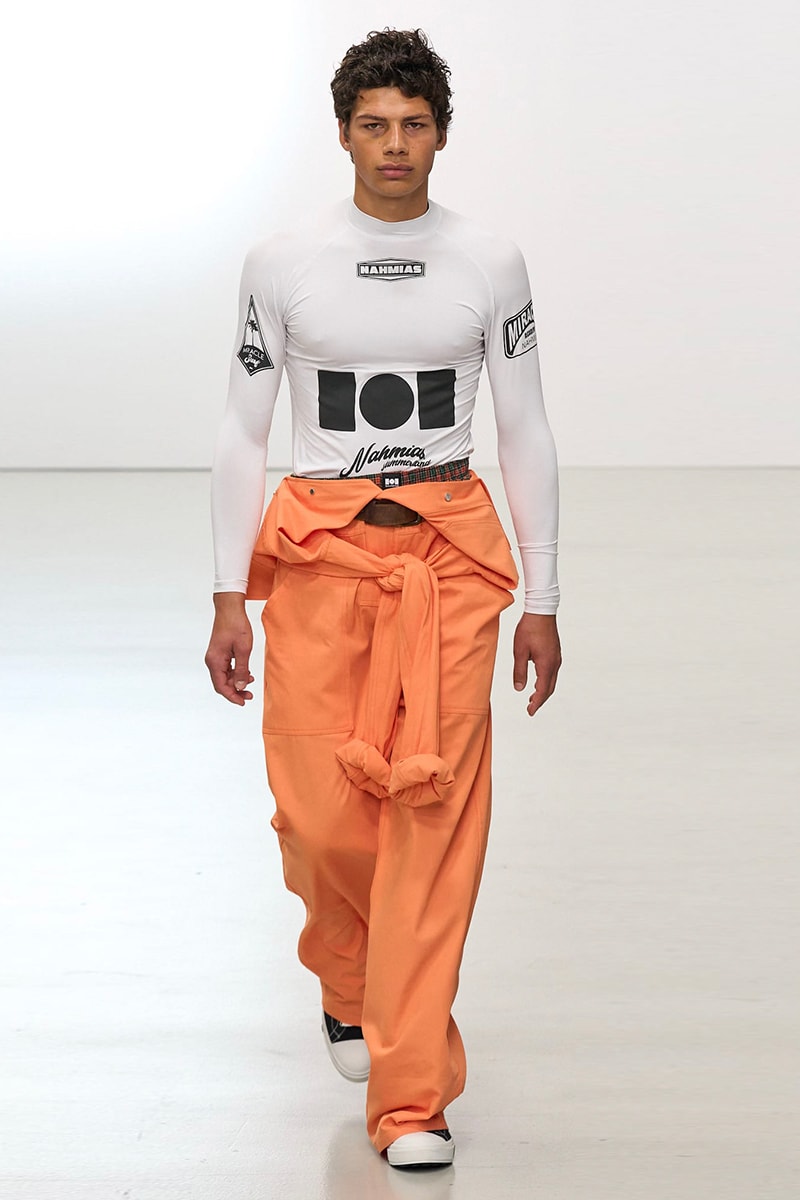 28 of 31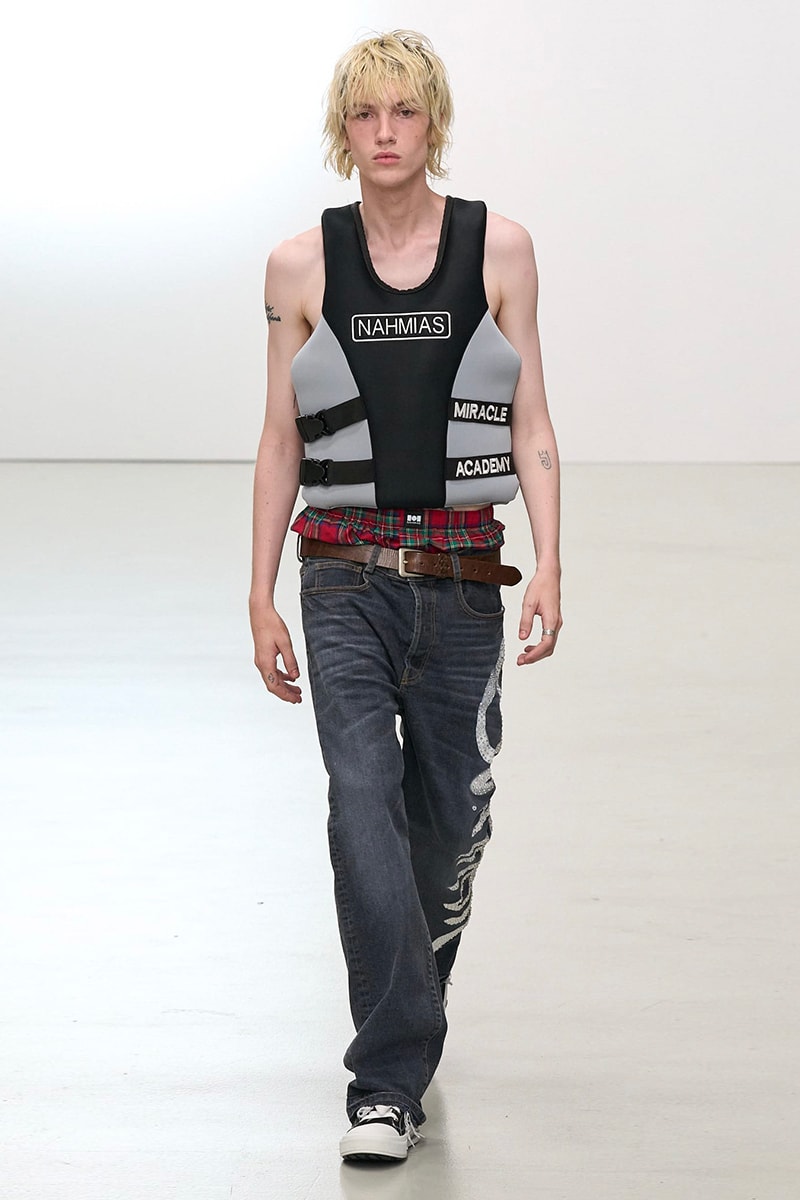 29 of 31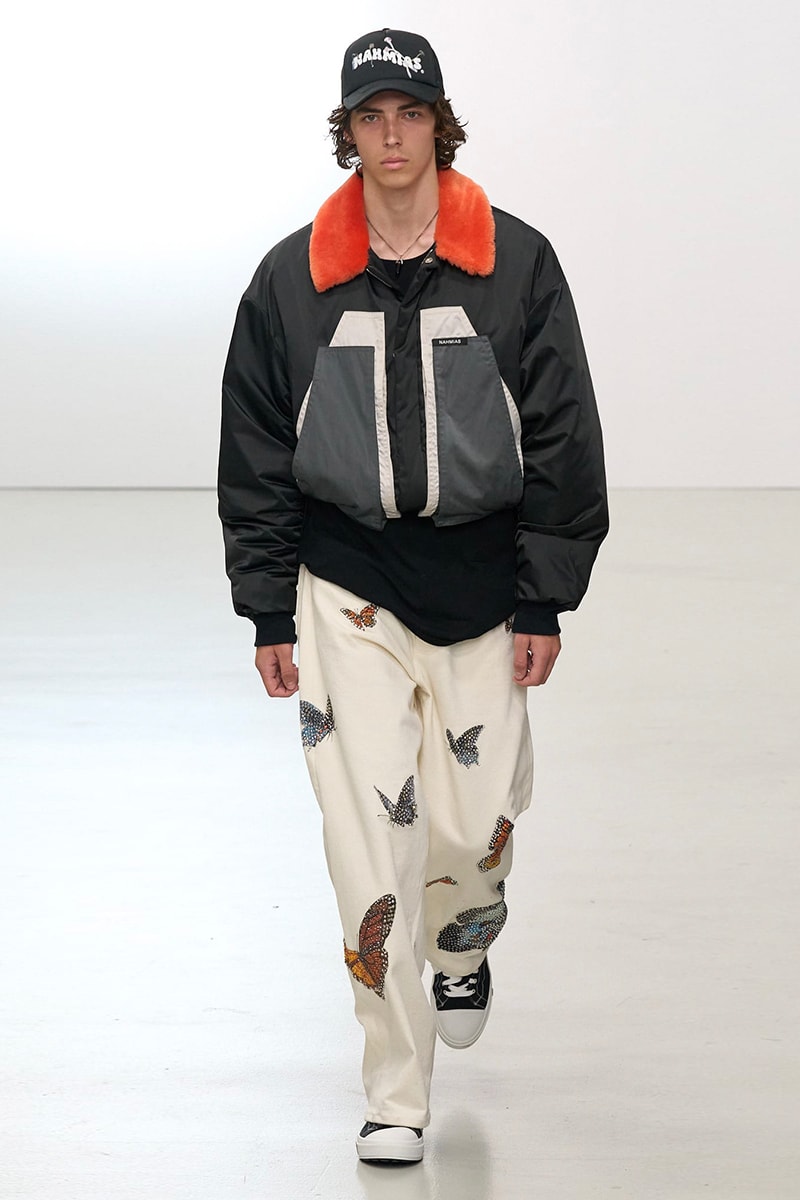 30 of 31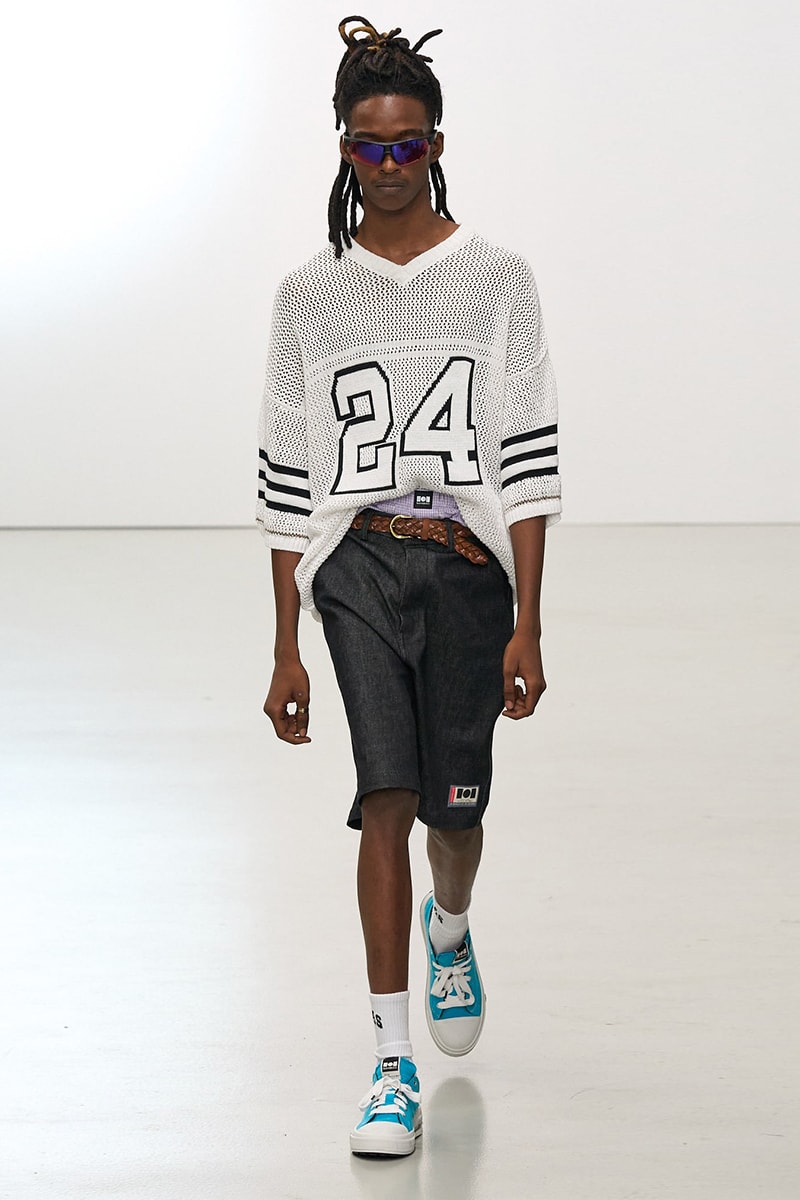 31 of 31
Nahmias was one of a few American brands that showed in Paris during this season's Spring/Summer 2023 presentations. The brand's California-cool aesthetic – founded by Doni Nahmias – was well received by the industry, and presented an elevated skate-meets-surf collection for next year's warm months.
As an emerging brand, Nahmias' SS23 collection had its pulse on youth culture and luxury street style featuring plush knitwear (in the form of board shorts and slouchy cardigans), early 2000s style voluminous denim with jeweled graffiti logo and tie-dye sets. Vibrant colorways of mint green, orange and blue cascaded down the runway, in addition to cool greys and black ombré silhouettes.
The brand's namesake "H" logo appeared at the center seams of pants and shorts, and on skin-grazing surf tops and accessories. And where accessories were concerned, Nahmias supplied many in the form of classic trucker hats, oversized tote bags, skate sneakers and sunglasses.
Remarking on his design aesthetic and the new collection, Nahmias says, "I've known since middle school and high school that I've always liked fashion and was always drawn to how people wear clothes. I'm very particular about fit, silhouette and how things lay, and it feels incredible to show in Paris. I'm super thankful for this opportunity and it's been super fun and a cool collection to make."
Celebrities in attendance at the Nahmias show (along with supporters of the brand), also remarked on the collection. NFL star Donovan Peoples-Jones said, "It was a great show and a good collection. The looks that stood out to me were the green items in the show. Personally, I like to try different things with fashion and mix up my clothing routine, so this collection fits right into that category."
Music phenom G-Eazy was also in attendance and exclaimed, "Doni's a really good friend of mine, so I know his backstory. Me being able to see how he's incorporated his influences from growing up in Southern California's surf culture and taking it to the next level is incredible."
Moreover, an exclusive capsule collection – in collaboration with Boi-1da and Bacardí's "Music Liberates Music" program – also made an appearance in the show. The capsule incorporates a set of T-shirts, hoodies and caps that features a first-of-its-kind, fully scannable QR code technology embedded into the fabric of each item. Once scanned by a smartphone, each item's special code links consumers to experience new music and content provided by several rising artists including Ric Wilson, BenjiFlow and K.ZIA.
Nahmias x Bacardí x Boi-1da "Wearable Album" Capsule Collection
Grammy award-winning music producer Boi-1da commented on the collection and its importance, stating: "I've been looking forward to this next iteration of Music Liberates Music and how we can bring more attention to rising artists that are the future of music in an unexpected way, with some help from my friend Doni and Bacardí. This next class of Music Liberates Music artists have raw talent and passion, which I've seen first-hand in helping them to produce new tracks exclusive to the Nahmias drop."
Bacardí's Global Head of Brand Marketing Communications, Laila Mignoni, chimed in saying, "Not only does this year's program help rising artists expand the scope of their fanbase, but it marks a first for Bacardí in collaborating with a talented fashion designer like Doni Nahmias to help spread the artist's work via a wearable album. We are thrilled to have Boi-1da back on board for the second time and can't wait for you to hear the new tracks from the talent we're supporting."
More information on Nahmias and the exclusive MLM capsule collection can be found on the brand's website.
Elsewhere in Paris men's fashion week, Isabel Marant's Spring/Summer 2023 collection brought grunge to the forefront.