Tesla Recalls 130,000 Vehicles in U.S. Over Software Bug
Including Tesla's Model S and X from 2021 and 2022.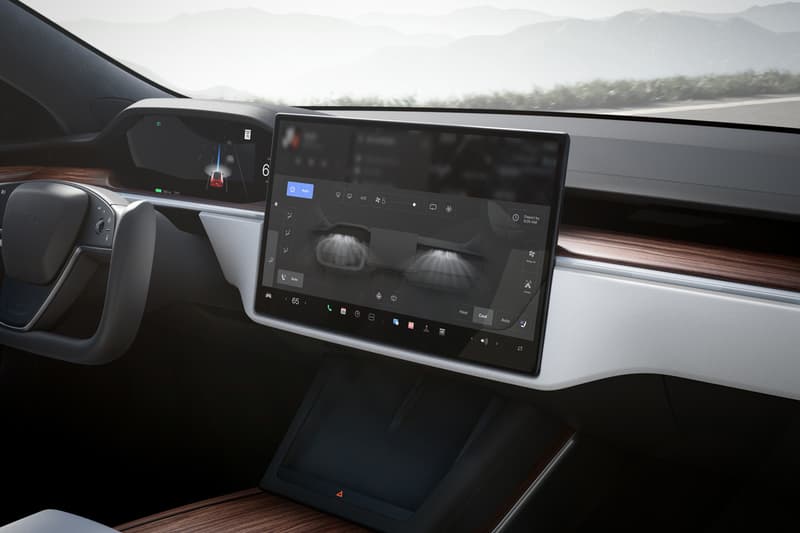 Tesla is recalling 130,000 vehicles in the United States due to a software issue, the National Highway Traffic Safety Administration (NHTSA) announced. The NHTSA published a notice on Tuesday detailing the recall, which covers Tesla's Model S and Model X from 2021 and 2022, as well as its 2022 Model 3 and Model Y.
The issue with the vehicles is a software bug in its infotainment system, resulting in overheating that makes the processor lag or restart. As a result, the system may not be able to display necessary images.
"A lagging or restarting CPU may prevent the center screen from displaying the rearview camera image, gear selection, windshield visibility control settings, and warning lights, increasing the risk of a crash," the NHTSA says in the notice.
Tesla told the NHTSA that the company was aware of 59 warranty claims and 59 field reports since January, according to Reuters.
To remedy the issue,Tesla will be performing an over-the-air (OTA) software update that will improve the system's temperature management at no additional cost to owners. Those with affected vehicles will be notified via letter.
In other automotive news, Bentley's Bentayga extended wheelbase is 5.3 meters of indulgence.