Intel Reveals Its 12th Gen "HX" 16-Core CPUs for High-End Laptops
Designed for heftier workstations.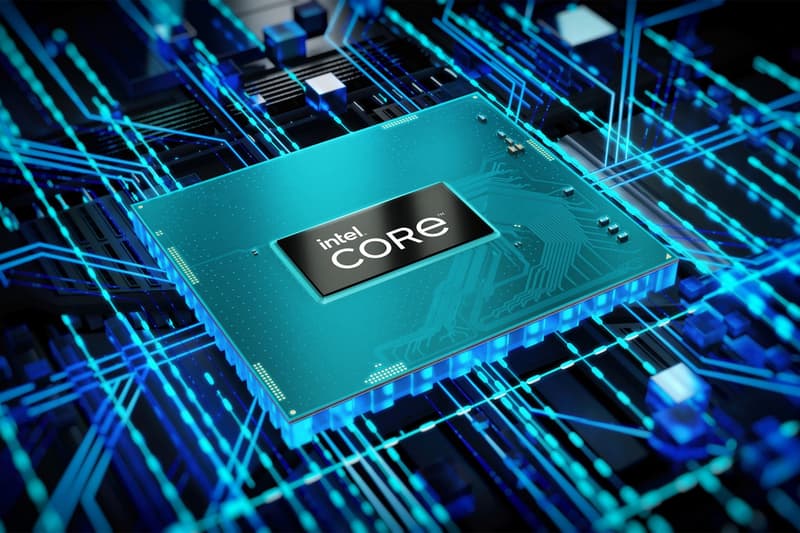 Following up on the success of its 12th Gen desktop CPUs, Intel has now unveiled the latest series of high-performance "HX" processors dedicated to laptops. Sitting at the top end of the new series is the Core i9-12950HX, boasting 16 cores with an equal split between performance and efficiency. With 24 threads and a turbo ceiling of 5Ghz, it also comes with a boost TDP of a whopping 157 watts — almost three times its base TDP of 55 watts.
Compared to Intel's H-series mobile processors, the Core i9-12950HX is 65% faster than the i9-11980HK and marginally faster than the i9-12900HK, but it'll also offer support for both DDR5 and DDR4 overclocking along with Intel's Dynamic Memory Boost function. Of course, if you're looking for more accessible options, the HX series will also come in i5 and i7 models.
"With the new core architecture and higher power limits of 12th Gen Intel Core HX processors, we're enabling content creators to tackle the most demanding workflows like never before – for example, executing 3D renders in the background while continuing to iterate on other 3D assets in the scene," Intel's corporate VP Chris Walker said in a statement. "No more waiting around for processor-intensive workloads to finish, you can stay in the flow. Gamers and content creators will also have access to high bandwidth platform technologies like PCIe Gen 5 with RAID support, and support for ECC memory to ensure high levels of system data integrity and reliability."
For those looking for a new performance laptop, Intel's 12th Gen HX series will be available later this year in models such as the ASUS ROG Strix Scar 17 SE, MSI GE77, Lenovo Legion 7i and HP Omen 17. You can learn more about the processors over on the tech company's website.
In other related news, AMD has also previewed its Ryzen 7000 Zen 4 "Dragon" CPUs designed for gaming laptops.