Taika Waititi Talks Russell Crowe's Portrayal of Zeus in 'Thor: Love and Thunder'
'Thor 4' will be Zeus' first appearance in the MCU.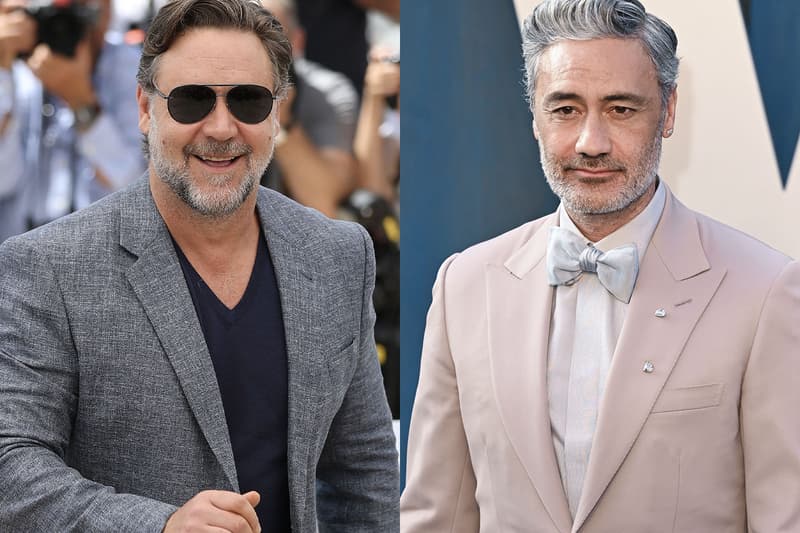 In a recent interview with Entertainment Weekly, director Taika Waititi spoke about Russell Crowe's portrayal of Zeus in the MCU.
Crowe's Zeus will make its MCU debut in Thor: Love and Thunder, even though the character has long been a part of the Marvel Comics since 1949. Waititi praised Crowe's acting and gives audiences a glimpse of what they could expect from him teasing that Crowe is in "a way you've never seen Russell before." He adds, "I consider Russell a friend, and I forget that there are some friends I have who are really incredible at what they do. When I was on set with Russell, I was like, 'Oh shit, that's right! You're Russell Crowe! You're a really amazing actor!'"
Elsewhere in the interview, Waititi shared that he did not want the fourth Thor film to like Ragnarok, "I needed to do something more interesting for myself to keep the whole thing ignited and to make sure that I'm feeling creatively stimulated. I thought, 'What's the least expected thing with this franchise?'" It turns out, that Waititi went with the direction of focusing on the love story between Thor and Jane Foster, played by Natalie Portman. Waititi explains the major difference between Ragnarok and the upcoming film sharing,
"Ragnarok felt a bit like a party. It was quite festive. This one is still fun, and it's got moments of being over the top, but thematically, it's about something a bit deeper than the last film. It's not a serious film, and it's not a drama, but we do deal with ideas that I think a lot of humans deal with — universal themes about love and loss and our place in the world.

Everyone sort of asks this question in the film: What is your purpose? What is the reason that you're a hero, and what do you do when you have these powers?"
Thor: Love and Thunder arrives in theaters on July 8, 2022.
In other Thor: Love and Thunder news, Chris Hemsworth has shared the clearest look at his costume yet.