Los Angeles Lakers Have Fired Frank Vogel as Head Coach
After a 33-49 season.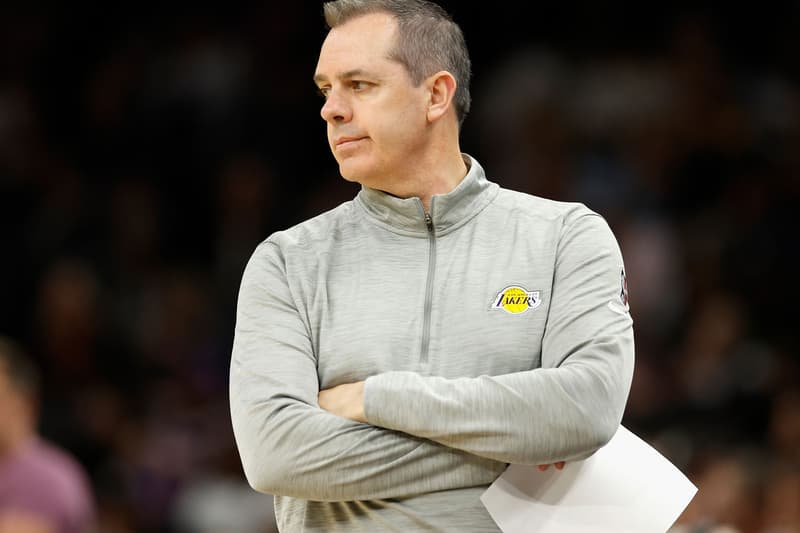 The Los Angeles Lakers have officially fired Frank Vogel as head coach after a disappointing 33-49 season.
Vogel was slated to be under contract until next season, but appears that the now-former head coach has been removed from the roster. On Monday night, Rob Pelink declined to comment on the moves made regarding Vogel stating, "Today is not going to be a day of finger-pointing and unwinding all the specific reasons. We just felt organizationally, at the highest level, it was time for a new voice…That's not to say anything against the incredible accomplishments that Frank Vogel has had. He was a great coach here, and he's going to go on to be a great coach somewhere else."
There is currently no rush to replace Vogel, though Pelinka mentions that their search will be "thorough and methodical." When discussing the 33-49 record, Pelinka called it "disappointing." LeBron James also spoke on Vogel's leave commenting, "I respect Frank as a coach, as a man. Our partnership that we've had over the few years here has been nothing but candid, and great conversations. This is a guy that gives everything to the game and prepared us every single night. … I don't know what's going to happen with Frank being here, but I've got nothing but respect for him."
Vogel joined the Lakers in May 2019 and brought home the team's 17th NBA championship in the bubble in 2020.
In other sports news, Joel Embiid has officially clinched the 2021-22 NBA scoring title.