Kurt Cobain's Fender Mustang Guitar From the "Smells Like Teen Spirit" Music Video Goes to Auction
The Nirvana frontman's 1965 Dodge Dart 170, artwork and NFTs are also hitting the auction block.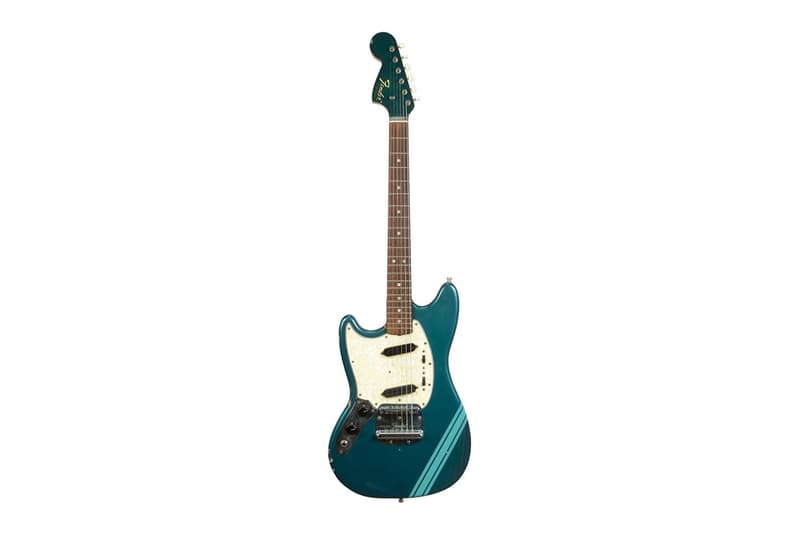 1 of 8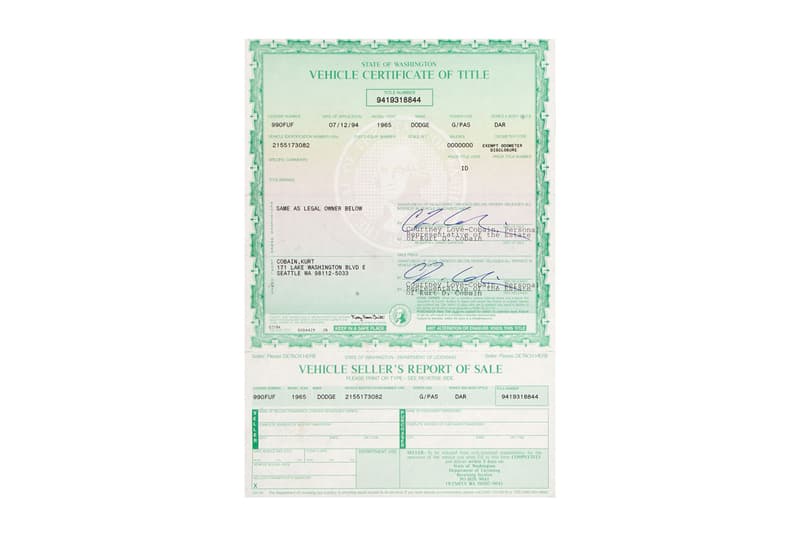 2 of 8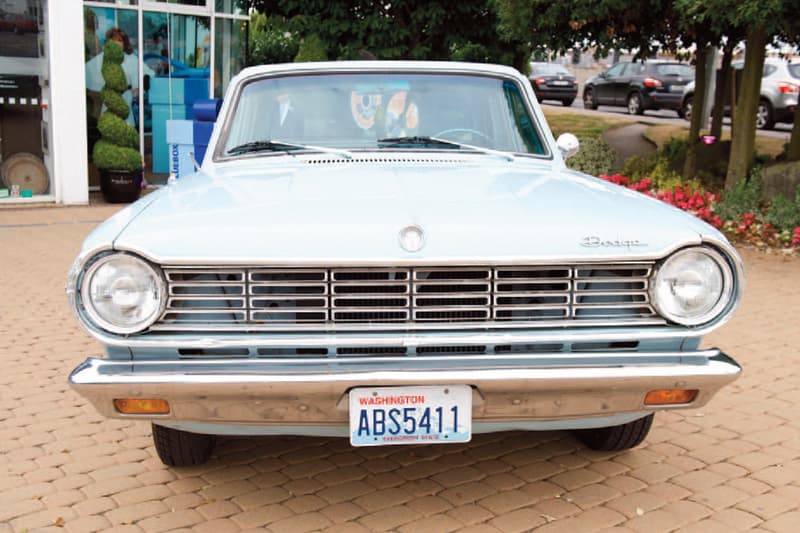 3 of 8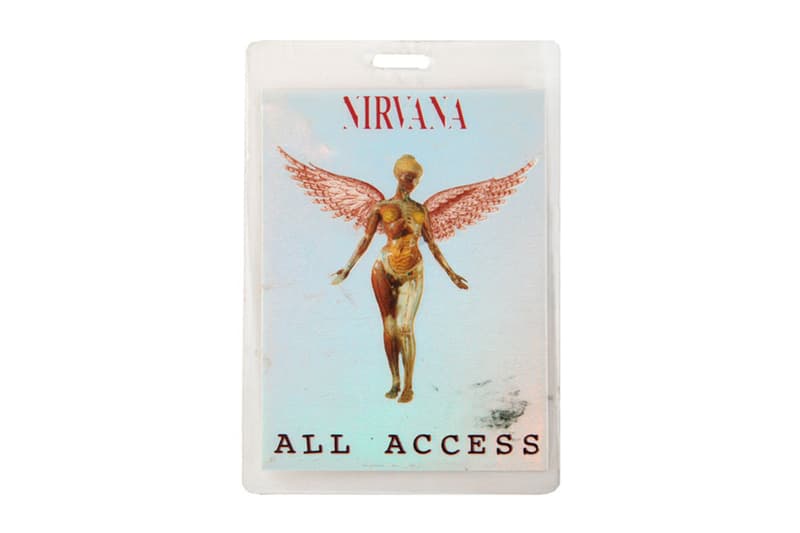 4 of 8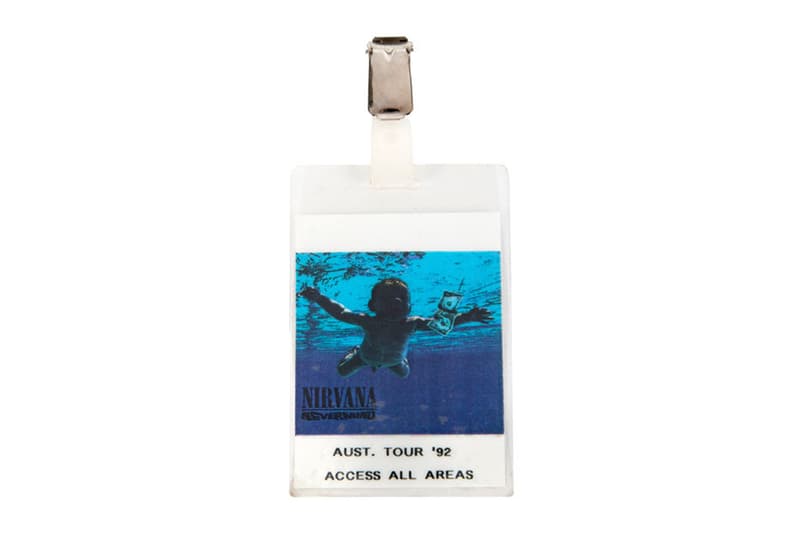 5 of 8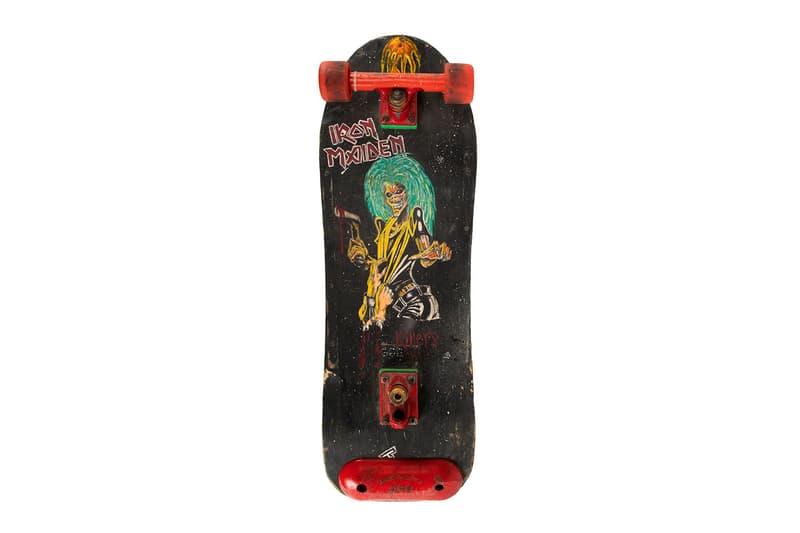 6 of 8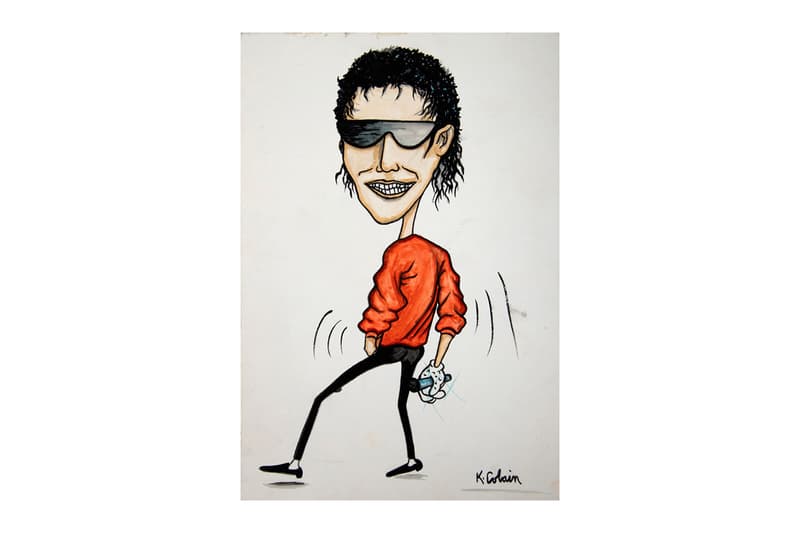 7 of 8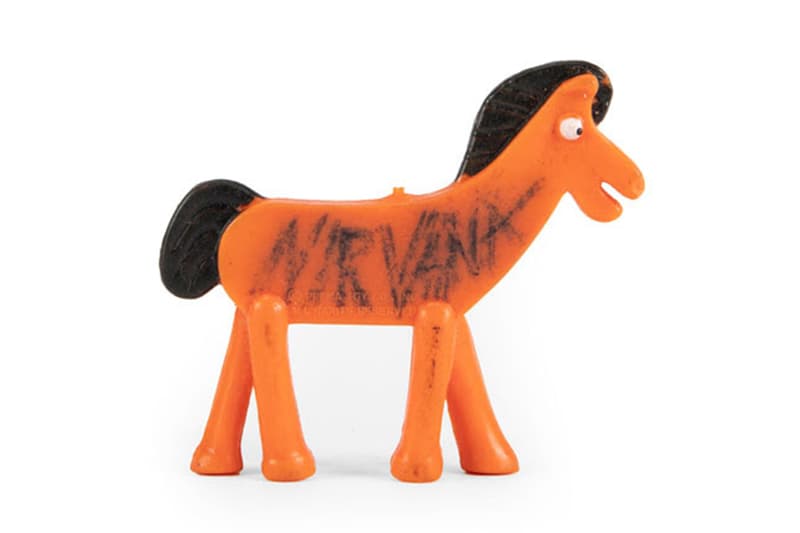 8 of 8
Several of Kurt Cobain's items, including the Fender Mustang guitar he used in Nirvana's "Smells Like Teen Spirit" music video, his 1965 Dodge Dart 170 and several of his own artwork are hitting the auction block for the very first time over at Julien's Auctions.
The guitar used in the "Smells Like Teen Spirit" visual is a left-handed 1969 Fender Mustang guitar in Competition Lake Placid blue finish with matching headstock, and is estimated to have a starting bid price between $600,000 USD and $800,000 USD. An exclusive 1 of 1 NFT with a minted narration from the late frontman's long time guitar tech, Earnie Bailey and a 360°digital representation of the guitar will also be sold with an estimated starting price of $6,000 USD to $8,000 USD. A portion of the proceeds of the Fender Mustang and select lots will benefit Kicking The Stigma, "the Indianapolis Colts and the Jim Irsay family's national initiative to raise awareness about mental health disorders and to remove the stigma too often associated with these illnesses" for Mental Health Awareness Month in May.
Also joining the auction block is the only known surviving car that was owned and driven by Cobain — his 1965 Dodge Dart 170 4-door sedan. Nicknamed "Baby Blue," the car's estimated starting bid price falls at around $400,000 USD to $600,000 USD and maintains much of its originality, and features a new water pump, gas tank, heater core and radiator repairs, the original license plates and a vehicle title confirming ownership by Cobain and Courtney Love. An exclusive NFT from the Collection of Cobain's sister, Kim, will also be included; Kim has owned the vehicle for the last 28 years and purchased it from Love following her brother's death.
Other items in the collection are Cobain's artwork on the 1985 Iron Maiden "Killers" skateboard deck and his work of Michael Jackson, his personally-owned all-access pass from Nirvana's 1993 In Utero concert tour, his United Airlines boarding pass from a flight he took from Seattle to Chicago and his Nevermind Australian tour schedule book, to name a few.
"This May, our Music Icons event representing the first sale of Kurt Cobain's mythic 1969 Fender electric guitar will be a once in a lifetime auction for the ages," said Darren Julien, President/Chief Executive Officer of Julien's Auctions. "To see this fabled guitar, one of the most culturally significant and historically important guitars not only of Kurt Cobain and Nirvana's legacy but in all of rock music history, come to our auction house has been one of our greatest privileges and most distinguished honors." Julien added, "Rarely do personally owned items from Kurt Cobain with this incredible and unprecedented provenance of his life and career become available for public sale. This remarkable collection consisting of one dazzling and profound prized possession after another plays like the ultimate Kurt Cobain catalog with items offered such as his beloved Dodge Dart car to his original artwork to his rare Nirvana keepsakes, as well as unique NFT collectibles from his sister and guitar tech."
"Kurt Cobain was as great an artistic and cultural force as any performer in the last 30 years, and this auction celebrates his and Nirvana's indelible contributions to rock music and popular culture," added Jim Irsay, Owner & CEO of the Indianapolis Colts, and founder of The Jim Irsay Collection, which includes some of the world's greatest artifacts from music, pop culture and American history. "We are humbled and grateful that a portion of this auction's proceeds will benefit Kicking The Stigma and our efforts to bring the issue of mental health out of the darkness and into the light."
Prior to the auction, the items will be available for viewing at Julien's Auctions Gallery in Beverly Hills from April 11 to April 15, in the window display of the Hard Rock Cafe in Piccadilly Circus in London from April 28 to May 3, then at Hard Rock Café in Times Square, New York from May 16 to May 20.
Elsewhere in music, Pusha T explained that fatherhood made him squash his beef with Drake.