Former Retail Giant Kmart Nears Extinction After Closure
"Attention, Kmart shoppers…"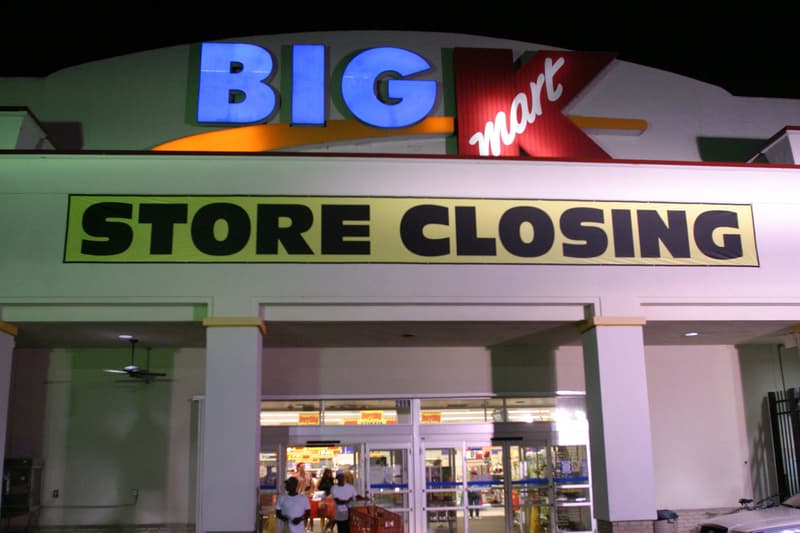 The familiar sighting of former retail giant Kmart is officially coming to a close. Its extinction marks a true end of an era where families across the nation often frequented the department store to peruse the aisles for clothing items to appliances and everything in between.
Long gone are the days of department store goers hearing "Attention, Kmart shoppers," as Kmart is now down to just three stores across the United States. With many shelves left bare and final sales items picked up by bargain hunters, the Kmart in Avenel, New Jersey is planning to shut its doors for good on April 16. Kmarts used to occupy over 2,000 locations, but the dwindling single-digit number has been proof of a retail world dominated by conglomerates like Walmart, Amazon and Target.
At its peak, Kmart stocked brands and product lines endorsed by big names like Martha Stewart and Jaclyn Smith. KMart also sponsored NASCAR races and was name-dropped by artists including Eminem to the Beastie Boys. The department store was a staple of American culture. Author Michael Lisicky wrote, "Kmart was part of America. Everybody went to Kmart, whether you liked it or not. They had everything. You had toys. You had sporting goods. You had candy. You had stationery. It was something for everybody. This was almost as much of a social visit as it was a shopping visit. You could spend hours here. And these just dotted the American landscape over the years."
Due to its inability to compete with Walmart's low prices and Target's trendy offerings, Kmart filed for bankruptcy in early 2002.
In case you missed it, Sergio Tacchini has unveiled a sporty capsule celebrating 2022 Monte Carlo Masters.