Was Rolex's Release of a Left-Handed GMT-Master II the Right Decision?
We ask three Rolex fanatics for their take on the "Destro."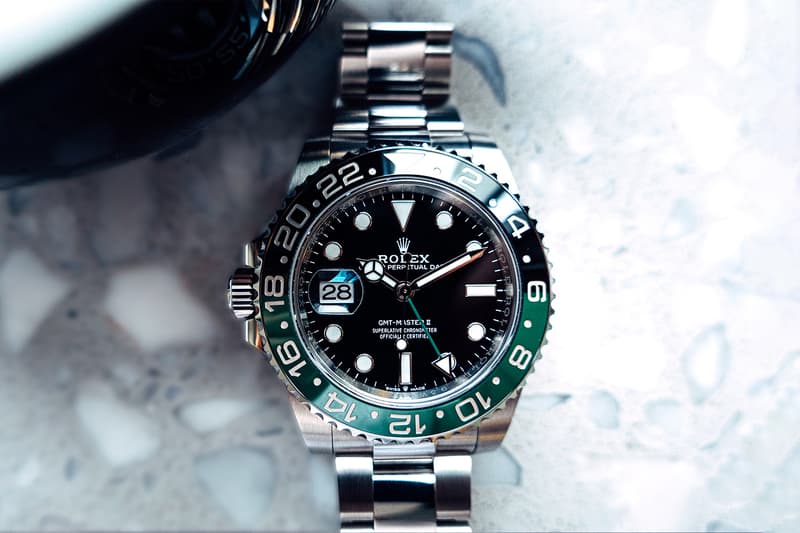 This year's Watches & Wonders brought a new kind of energy to the world of watches. Taking place a little over a week ago, the watch industry's biggest names gathered in Geneva to display their newest timepieces to the public.
From the glory days of Baselworld — 2019 saw a mass exodus of heavyweights from Baselworld like Swatch Group, followed by Rolex, Tudor, Patek Philippe, Chopard, and Chanel in 2020 — to the more exclusive SIHH (trade Salon International de la Haute Horlogerie), to which was later renamed to Watches & Wonders, watch trade shows in the past attracted a crowd that was seriously tied to watchmaking — dealers, investors, factories, watch publications, and the occasional high-profile collector, royal family, and watch nut. This year's Watches & Wonders was on a whole new level in terms of hot releases, younger attendance (YouTubers and socialites flocked to the city in full force), and overall media coverage — this new energy has been accelerated by the growth in popularity of luxury timepieces during the pandemic, as well as the fact that Watches & Wonders was solely online last year as another result of the pandemic.
Stunning watches like Grand Seiko's Kodo Constant-force Tourbillon, Vacheron Constantin's reimagined 222, Parmigiani Fleurier's GMT Rattrapante, and Moser's "Blacker than Black" Streamliner slowly dropped from the conversation and were replaced by chatter of a GMT-Master II that didn't look quite right. Rolex has long reigned king at these shows, not because they are more technically sound or reinventing the (balance) wheel each time, but simply put, it is because Rolex is Rolex.
Known for releasing new products that are almost always talked about by those who are not even into watches — from giving its OPs a Stella makeover to two-toning its Explorer I — Rolex will be fresh in everyone's minds long after the trade show. This year's big announcement saw a Destro GMT-Master II. Ref. 126720VTNR, this GMT-Master II borrows a familiar winning color scheme found in its sibling Cerachrom ceramic "Kermit/Starbucks" Submariner but adapts it for the GMT platform with a Green/Black bezel. This, however, is not why it is special. The big change can be found in the relocation of the crown and date window to the 9 o'clock position. While this is not a first for Rolex, having released southpaw versions in past Rolex-stamped Tudor Subs, Sea-Dwellers, and of course the bakelite 6542 GMT Master, this is the first time that a Destro Rolex — meaning "right-handed" in Italian — just was marketed into the main lineup. This alteration allows right-hand wearers to access the crown (I still think it is safer to set a watch off the wrist), and conversely, takes the pressure of the crown off the dorsal side of the hand when in extension — try doing push-ups while wearing a dive watch. Function aside, the watch is just funky, and I think that is why so many people want it.
Looking to see if this release was a hit or miss once again, we have enlisted our three regular Rolex fanatics from Bob's Watches, Grey & Patina, and Fog City Vintage for a chat regarding some of the new wristwatches from both Tudor and Rolex, and to find out if left-hand crown watches are the next big thing.
First off, can we get a quick wrist check? Let's see what everyone is wearing.
I've been covering these trade shows for a while now but this one felt different. There was this new energy to it almost like everyone was tuning in. Did you guys feel that way? Do you think this was because of the return of air travel or are watches becoming mainstream?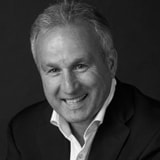 Paul Altieri (Bob's Watches)
Absolutely – this was the first major in-person show since the start of the pandemic, and I think everyone was eager to get out there and see the new models. The number of people who are interested in watches continues to grow each year, and watch collecting is close to becoming a major part of our mainstream culture.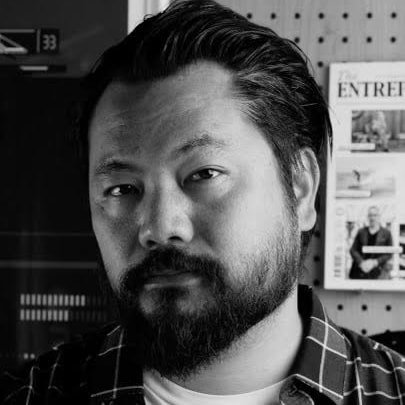 Grey Menard (Grey & Patina)
There's definitely a new energy and it feels like everyone is tuning in. My BJJ friends even asked me to find the new GMT for them. I think watches are already mainstream and it's been a fun and wild ride.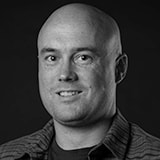 Tim Bender (Fog City Vintage)
I think we're there. Given how rapidly watches have appreciated, you've seen more and more people flock to the watch world. People are investing a ton of money into watches given the current distribution tactics of exclusive brands like Rolex and Patek and the arbitrage opportunity many hot watches offer for those lucky to get "the call." These exhibition events have become the Super Bowl for those eager collectors, investors, and spectators.
Do you feel Rolex is still king at these shows? There were a lot of amazing releases from other brands as well.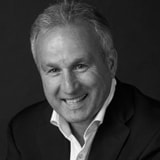 Paul Altieri (Bob's Watches)
Some of the other brands had fantastic new releases, but Rolex is definitely still the king of these shows. Rolex enjoys a level of global recognition that few brands can match, and it almost doesn't matter what new watches Rolex launches, they are almost guaranteed to be among the most discussed new releases of the year.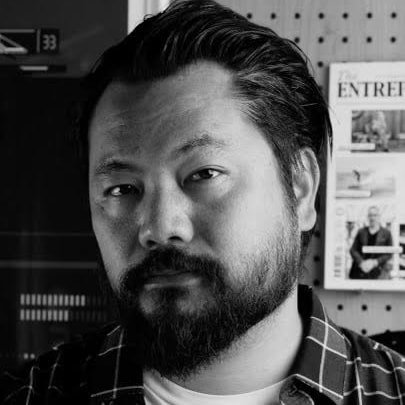 Grey Menard (Grey & Patina)
Rolex will always be king in my opinion. When they do something spicy, everyone is talking and it's polarizing. And when they just sit quietly, everyone is talking and it's polarizing. Whatever they do or do not do, we all pay attention.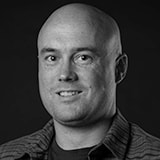 Tim Bender (Fog City Vintage)
Rolex will always be king. Rolex is synonymous with success. The beauty about their products is that they're workhorses. They're the BMW of the watch world. With a Rolex on your wrist you'll never go wrong. Are there better, more refined brands out there? Yes but they cannot be worn the same way Rolex can.
Who had the better releases in your opinion? Tudor or Rolex? Why?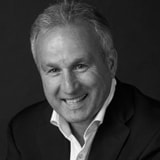 Paul Altieri (Bob's Watches)
In my opinion, Rolex had the better new releases from Watches & Wonder, but since Tudor often launches new models outside of the regular trade show season, there is always a possibility that Tudor might unveil some additional new models later in the year.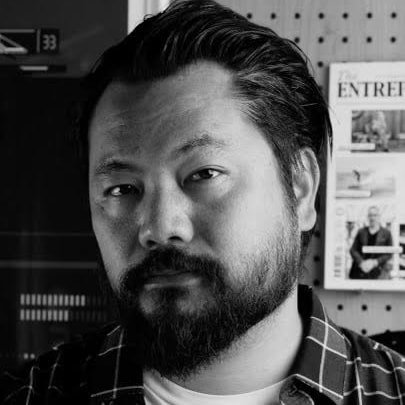 Grey Menard (Grey & Patina)
I think Rolex crushed it. There's a lot of attention on the new GMT-Master II, but there are a lot of other sleeper watches that were released that will get their attention soon enough. The platinum Day-Date 36 with the ice blue dial and the Datejust 31 with the flower dial is pretty ill.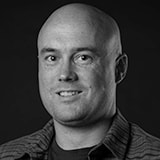 Tim Bender (Fog City Vintage)
Between the two, I was more impressed with Tudor, and specifically their Black Bay Pro. As much as I love Rolex I feel they haven't released anything major since the BLRO. Typical of their brand they've been very conservative. Tudor on the other hand seems to be Rolex's way to test the market so very excited to see a release like this, and what it could mean for future Rolex releases.
If Rolex reintroduced an Explorer II with Ref. 1655 aesthetics (if you do please, please, please keep it 40mm) it would really elevate the cache of the Explorer II family and may give the sub a real run for its money.
---
What did you love and what was more "meh"? Can you explain why a particular release was your favorite?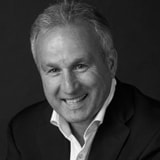 Paul Altieri (Bob's Watches)
My favorite new releases this year are Rolex's left-handed green GMT-Master II and the new Tudor Black Bay Pro. I'm not all that crazy about some of the new Tudor steel/gold models, but that is simply due to the fact that I typically prefer stainless steel watches. The green left-handed GMT-Master II completely surprised everybody and it is proof that Rolex can stay true to its iterative approach to design, yet still produce something that is entirely new and unexpected.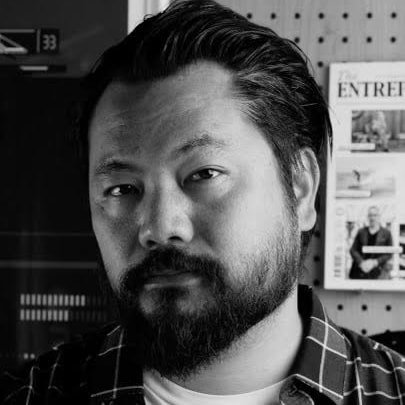 Grey Menard (Grey & Patina)
I personally loved the Vacheron release of the 222. I think it was a bold proclamation that if it ain't broke, don't fix it. And also a statement that they know they got it right the first time. I didn't love the Tudor orange hand, unfortunately. I felt like it didn't really match up with any of Tudor's heritage and it pulled its design queue from the original Rolex 1655. I understand it makes a new access point for someone who loves the orange hand, but I feel like Tudor lost their way. They were already developing such great pieces with their black bay and bronze offerings, that I feel like this was an identity crisis mishap.
The reason the top releases resonate with me is that I think the design language and the intention of each of my favorite watches were very clear. And since the intention was communicated well and clearly, I appreciate those pieces the most.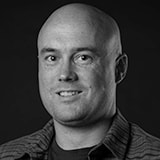 Tim Bender (Fog City Vintage)
I know I'll be an outlier but Rolex for the last few years has been pretty meh. To give credit where credit is due though – love the new Platinum Day-Dates with fluted bezels. Rolex is bringing back more and more stone dials as well as the new Day-Date 40 with a green lacquered dial.
Thinking about my response above I think the green Day-Date is their top release. Rolex is actually bringing back Stella dials? This is major! The colorful OPs performed really well. If Day-Dates get similar exotic dial colors, the market will go wild!
---
The Sprite Air King has always been the oddball in the bunch, a bit of everything mixed in there. Will the slimmer case and crown guards be enough to up the Air King's stock?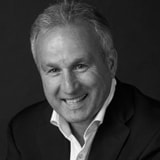 Paul Altieri (Bob's Watches)
The recently discontinued Rolex Air-King was already sold out at retailers and I think the new model will only boost the collection's overall popularity. The addition of crown guards makes the new watch noticeably more sporty, and it helps set it apart from the other models in Rolex's lineup.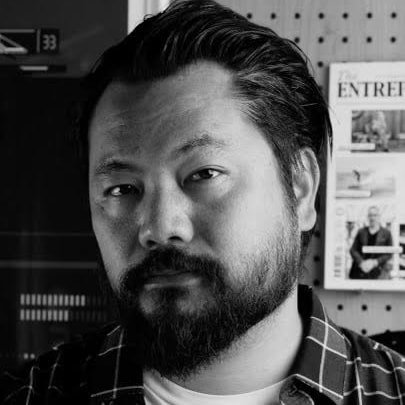 Grey Menard (Grey & Patina)
I didn't really pay much attention to this one to be honest. It didn't even feel like a new release to me. It feels like bread at the start of a good meal. The restaurant serves it because it's expected, but nobody really talks about it or even remembers it.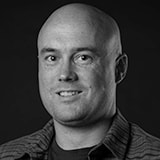 Tim Bender (Fog City Vintage)
Was never a fan of the Air Kings, given the dial and color scheme, but I do think these were positive changes to the watch. I would have expected the dial to be phased out rather than the whole watch being updated around it. Rolex doing this means they're putting a greater emphasis on their traditionally lower-tier watches which will only elevate the status of the GMT and Submariner.
While everyone is talking about the Destro GMT-Master II, were there any sleeper hits amongst the other updates?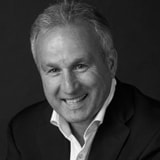 Paul Altieri (Bob's Watches)
The fact that you can now get a platinum Day-Date with a fluted bezel is also huge news. Rolex's fluted bezels have historically only been manufactured from gold, so having the brand's flagship model available with its signature style of bezel – and crafted from the most noble of metals – is certainly an important new release that should not be overlooked.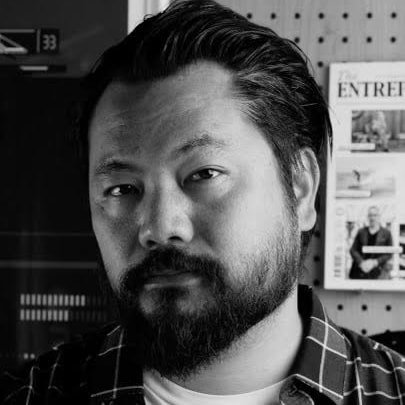 Grey Menard (Grey & Patina)
My true sleeper pick is the mint fluted dial green Datejust with the smooth bezel. Like my mate Rhys in the UK says… "it scratches that itch."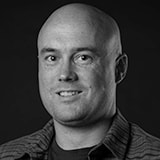 Tim Bender (Fog City Vintage)
While I wouldn't say it's a sleeper, I do think the green stella Day-Date will be a huge release once people realize that's exactly what this is – a stella.
A part of me wants to believe that Rolex was thinking, "hey we need to give our southpaws some love," but I am leaning towards the thought that they made it for the collectors that love the "they'll never make another one of these in 30 years" type of watches — pumping the overall brand value. What do you think?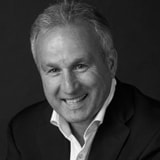 Paul Altieri (Bob's Watches)
Throughout its history, Rolex actually has produced a small number of left-handed watches, and you will sometimes find incredibly rare variations of vintage Submariner and GMT-Master models that are designed with left-handed crowns. With that in mind, Rolex is also an absolute genius when it comes to marketing, and the simple fact that everyone is talking about the new left-handed GMT-Master II might be the exact intended purpose of the watch.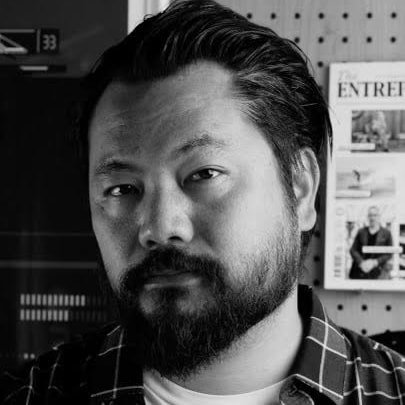 Grey Menard (Grey & Patina)
I agree with you a bit. I think the new Southpaw was their attempt to come out with a bang since it's something that Rolex has never done before. But it would be great if they started offering left-handed watches every so often. I'm actually right-handed, but the idea of having the crown on the left side on my left wrist is really practical because then the crown isn't exposed when doing sports and being active. It's counter to the intention, but I think a lefty watch works for a right-handed person.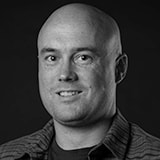 Tim Bender (Fog City Vintage)
To be honest I'm not really sure what Rolex was thinking here or how I feel about the release. Happy for the southpaws and cool to see Rolex do something atypical for their brand but also sad in a sense. I think this year's releases represent a new chapter for Rolex and the brand they've become. Rolex seemingly has pushed its DNA, as a tool watch company aside, in favor of becoming a true luxury brand.
Do you see this as a gimmick or foreshadowing of things to come? Granted an LHD could have been released much earlier like with the vintage Sea-Dweller, 6542, and more recent, Tudor Pelagos.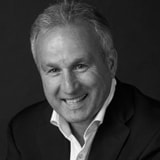 Paul Altieri (Bob's Watches)
Although I wouldn't necessarily call the new GMT-Master II a gimmick, left-handed people only make up about 10% of the overall population, so I can't imagine that Rolex will start making left-handed watches a significant portion of its future offerings.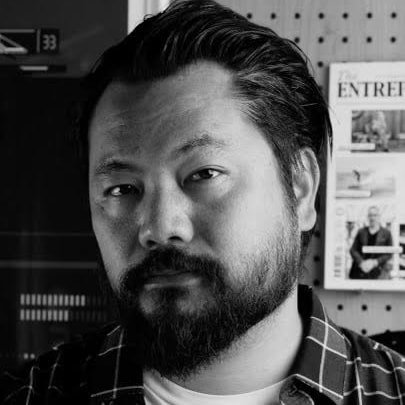 Grey Menard (Grey & Patina)
I think there have been a lot of other gimmick pieces in the past. (Don't get me stated on the black panther AP). I don't think the Destro is a gimmick. I like the risk they took. It was bold but safe.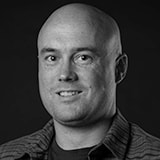 Tim Bender (Fog City Vintage)
Building on my last response I think we can expect more design innovation from Rolex in the future as they look to attract a younger consumer and become a more exclusive watch brand.
Would you have loved the Destro part of it on any other model or was the GMT-Master II the best choice, and in the Green/Black bezel?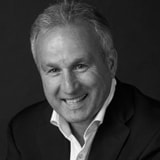 Paul Altieri (Bob's Watches)
A Destro setup certainly caters to left-handed people, but it can also be used as a method of keeping the winding crown out of the way and protected from accidental impacts. I personally would have loved to see a left-handed Submariner No-Date, but I think the new GMT-Master II is absolutely fantastic and it's wonderful to see Rolex doing something truly unexpected.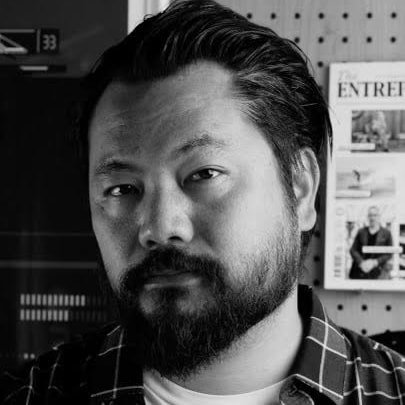 Grey Menard (Grey & Patina)
I would have preferred it on a Sub since I associate a sub with a more active lifestyle. But i think it works on the GMT and I'm glad the GMT got some love. I think the green/black combo works. It's kinda like a GMT Kermit.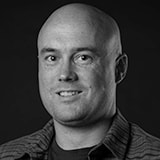 Tim Bender (Fog City Vintage)
I'm sure it will grow on me but at the moment I'm indifferent to model and color choice. GMTs and Subs are probably most appropriate. I think going with a completely new color scheme was the right move though as it keeps their other products insulated should it be a flop.
Do you think this new roster will change anything up in the secondary market for older models/vintage?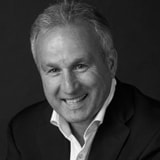 Paul Altieri (Bob's Watches)
The new models will almost certainly have an impact on the secondary market, but sometimes it's the watches that Rolex discontinues that actually matter the most. Rolex quietly discontinued many of the fan-favorite colorful Oyster Perpetual models, including all of the red and yellow dials, along with the 41mm version of the turquoise blue "Tiffany" dial. Given their popularity and the fact that Rolex only produced these dials for less than a year and a half, I can only imagine that prices will continue to increase now that they are no longer available at a retail level.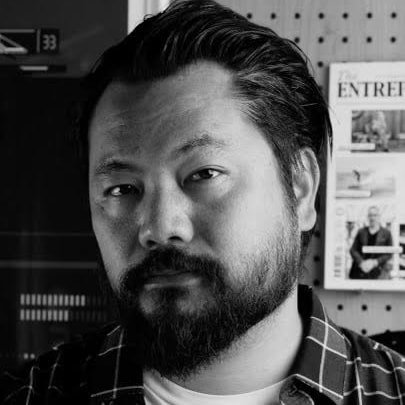 Grey Menard (Grey & Patina)
I don't think this will have any affect on the market for older models. Maybe the left handed Tudor Pelagos will get a bump or a nod. But otherwise, I think the vintage market is going to keep performing independently from the modern market.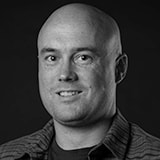 Tim Bender (Fog City Vintage)
I expect we'll see a short term run up in price as people look to purchase recently discontinued models. Typically this fizzles out once people realize most pieces are not all that rare in the grand scheme of things.
Lastly, is the Destro GMT-Master II the one you call in all the favors from your AD in an attempt to get on the list? Or is it a pass for now?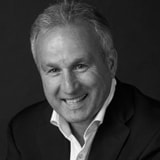 Paul Altieri (Bob's Watches)
I always tell people to buy what they love. The new GMT-Master II is certainly going to be a very hot and collectible model, and it is almost guaranteed to trade hands on the open market for values that are well-above its retail price. However, all investment potential aside, what is most important is that you love the watch that you have on your wrist.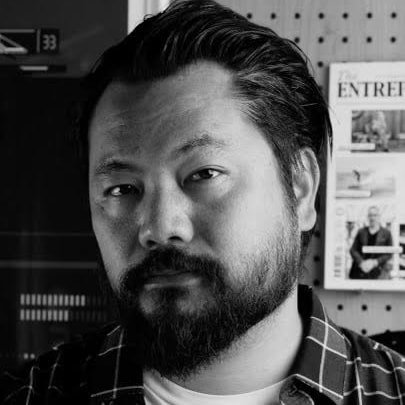 Grey Menard (Grey & Patina)
I think it is. But my AD doesn't like me enough to get me on the list.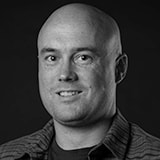 Tim Bender (Fog City Vintage)
Unfortunately us dealers don't get any love from ADs. Pretty sad considering most of us got into the business because of our obsession. However if Rolex ever wants to bless me for being such a loyal brand advocate I really really want a Rainbow Daytona. I know… wishful thinking but hey just trying to manifest.
For more watch discussions, we ask the experts if the MoonSwatch was a blessing and a curse for both Omega and Swatch.