Playback: Discussing Inclusion and Representation in the Outdoors with The North Face for HYPETALKS
Co-hosted by The North Face team athlete Nina Williams.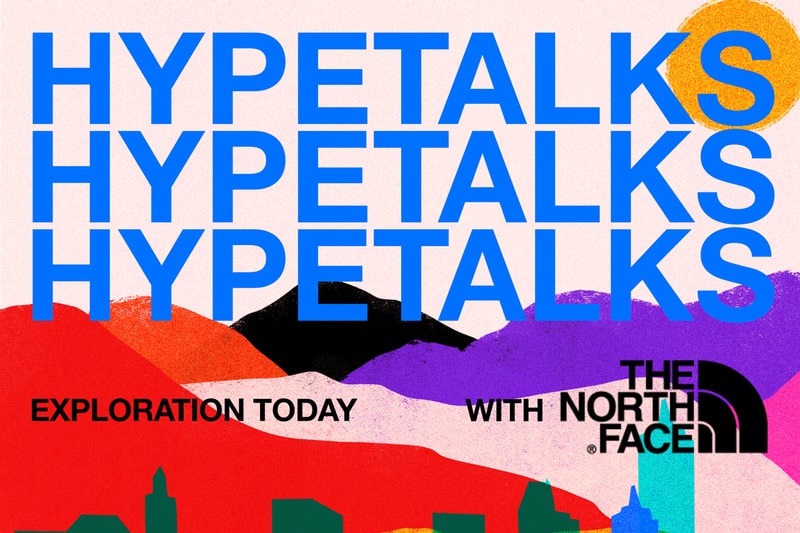 The latest installment HYPETALKS, co-hosted by The North Face and titled "Exploration Today," examined the subject of representation and inclusion in the outdoors. Moderated by HYPEBEAST's Courtney Kenefick and The North Face team athlete Nina Williams, the roundtable discussion featured influential advocates for the outdoors. Explore Fund grantees Jasmine Guadalupe, Grace Fan and Alex Bailey were joined by Explore Fund Council members Jody Potts and Shanée Benjamin and Head of Brand Digital at The North Face and founder of Asian American Collective Zeena Koda.
To jump-start the conversation, panelists were asked to define the meaning of "exploration" and "explorer" in present-day discourse.
Missed our latest HYPETALKS? Catch the recording here: https://t.co/Wyj9yVn46v

— HYPEBEAST (@HYPEBEAST) April 5, 2022
"My personal relationship to exploration is really tied to curiosity and awe and to questioning the interconnectedness of the ecosystems that we exist among — being able to witness and experience the beauty of that," said Grace Fan, speaking on behalf of Outdoor Asian.
Fan deconstructed the underlying patriarchal narrative in sports and outdoor spaces and emphasized the importance of inclusion and championing opportunities for exploration for underrepresented communities.
Founder of Hood Hikers, Jasmine Guadalupe, continued to examine representation in the outdoors, noting: "Present-day explorers are everyone. It doesn't look like one particular person anymore. We come in all ages, races, shapes, genders or nonbinary. And even though the great outdoors is still a predominantly white space, I think that we are starting to find our tribes, and we are coming out here and changing the image of what an explorer looks like."
Touching on the real-world implications of systemic exclusion, Alex Bailey, founder and Executive Director of Black Outside, Inc, spoke on the historical limitations of exploration within the Black community and the lasting effects of generational trauma dating back to the Civil Rights Era. "In reality, a lot of our youth are one or two generations away from those times when legitimately there were laws in place where Black people could not physically go outside after a certain time," he said. "Some of the roots of that [still] manifest today. Some of our work in Black Outside is trying to disrupt and dismantle those narratives and really re-cultivate and reimagine our own narrative of the outdoors and re-tap into our history as Black folks."
Panelists discussed the future of exploration, noting food as a vehicle for representation and an extension of culture and community. "You can make the outdoors whatever you want," said Williams. She continued to express the power of claiming space in the outdoors and cultivating an experience authentic and representative of one's culture. "You can bring your culture. You can bring your food. You can bring your passions and your own interests into the outdoors and create your own narrative. There's so much creativity and freedom in that type of mindset."
Listen to the full HYPETALKS: Exploration Today above. Visit The North Face Explore Fund website to learn more about advocacy and outreach for exploration opportunities in the outdoors.