Swatch Group Calls it Quits for Baselworld
Pulling all 18 of its watch brands.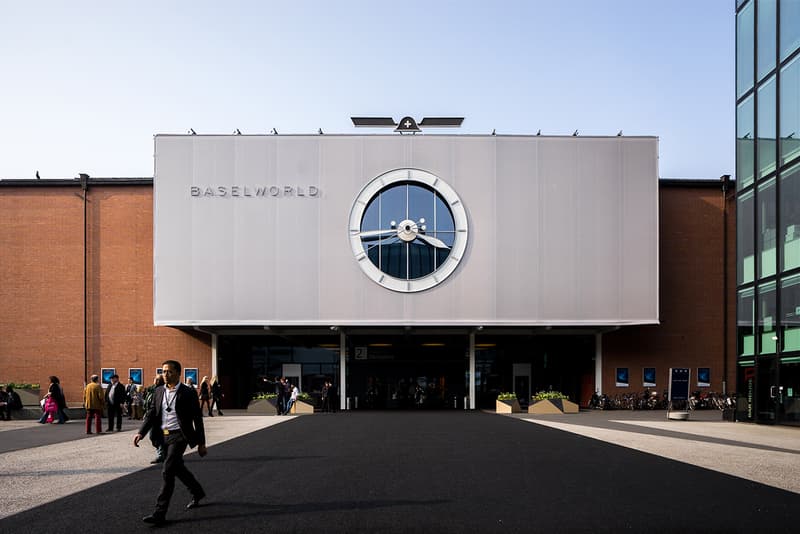 With a diminishing exhibitors lineup, Baselworld has been dealt another major blow with news that Swatch Group is not set to attend the annual world watch and jewelry show next year.
CEO of Swatch, Nick Hayek Jr, noted a changing world and a need for reinvention when announcing the Swiss watchmaker "from 2019 onwards, will no longer be present at Baselworld." The news comes as Baselworld continues to exhibit signs of shrinking, with over 850 exhibitors pulling out in the last few years. Swatch Group's move will pull all 18 of its watch brands including OMEGA, Breguet, and Longines and send a critical message throughout the watch industry.
Catch CEO of Swatch Nick Hayek Jr's statement below and stay tuned for more news regarding the future of Baselworld.
"Today everything has become more transparent, fast-moving, and instantaneous. Accordingly, a different rhythm and a different approach is needed. In this new context, annual watch fairs, as they exist today, no longer make much sense. This does not mean that they should disappear. But it is necessary that they reinvent themselves, responding appropriately to the current situation and demonstrating more dynamism and creativity. The MCH Group, which organizes Baselworld, is clearly more concerned with optimizing and amortizing its new building –  which, incidentally, is largely financed by the watch industry during the fairs — than it is in having the courage to make real progress and to bring about true and profound changes. For all these reasons, Swatch Group has decided that from 2019 onwards, it will no longer be present at Baselworld."
In case you missed it, a rare 18K gold Rolex "Paul Newman" Daytona just hit the market.