Kendrick Lamar Makes His Acting Debut on 'Power'
The Internet reacts.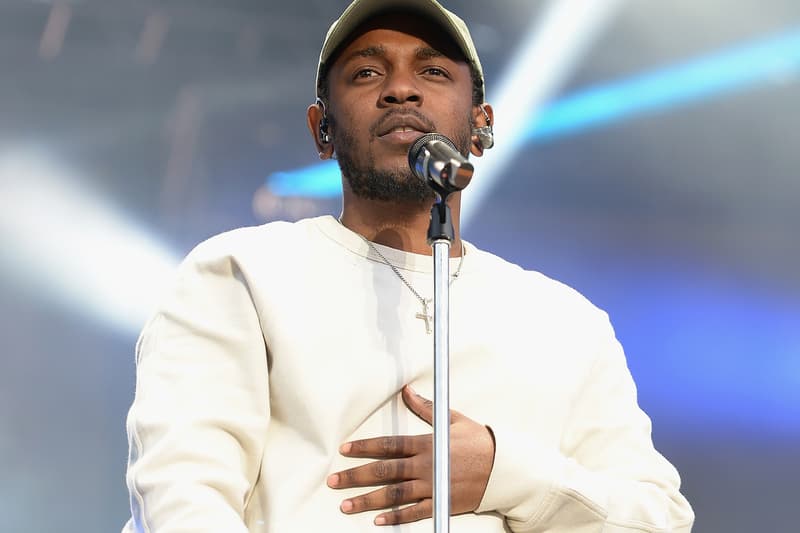 Just last week it was revealed that Grammy and Pulitzer Prize winner Kendrick Lamar would be making his acting debut on an upcoming episode of the 50 Cent-helmed series, Power. Having only aired a few hours ago on Starz, the Internet quickly blew up following Lamar's debut to which he played a homeless man named Laces who tries to sell 50 Cent's character, Kanan, some gift cards. Soon after, 50 pulls a gun on him. The full clip from Power's "Happy Birthday" episode can be seen below, along with fans reactions.
Executive producer Mark Canton has spoken on Lamar's role in the following statement, "Kendrick is a once in a generation talent and Courtney, 50 and I felt it would be exciting to create a role for him in Power. Everyone involved is thrilled to have him join the family."
In case you've missed it, Kendrick Lamar lands at No. 37 with $58 million USD on Forbes' Highest-Paid Entertainers of 2018 list.
#kendricklamar acting debut on #Power he did that on every scene pic.twitter.com/NIT9st1Elb

— ♠️Ace Hendricks ?? (@adversemusic1) July 29, 2018
Kendrick Lamar makes his acting debut and stars in 50 Cent's 'Power' pic.twitter.com/LZqmysw29i

— East Coast Renaissance (@TweetECR) July 29, 2018
The way Kendrick Lamar just entered power is bursting my head pic.twitter.com/unB6MqWdF7

— Melvin. (@badboymelv) July 29, 2018
…when Kendrick Lamar randomly appeared on my screen #PowerTV pic.twitter.com/impX5y3UeZ

— Jessica.Y. (@N2damusic86) July 29, 2018
Crackhead Kendrick is low key dropping gems ? #PowerTV pic.twitter.com/j9HPsMGlPS

— Shinnnnnnn?? (@Shin_Chan____) July 29, 2018
Kendrick Lamar the best crackhead since Tyrone Biggums.

— Deante' Hitchcock (@DeanteVH) July 29, 2018
Kendrick Lamar played THE best crack head since Chris Rock in Mew Jack City #POWER #PowerStarz

— PettyBetty?? (@____PettyBetty) July 29, 2018
They got Kendrick speaking Spanish too.. I say give him an Oscar !#PowerTV pic.twitter.com/ycLGpur4I6

— Debi joyce (@joyce_debi) July 29, 2018
Y'all. The way Kendrick walked around that corner. ????? Give this man an Oscar now. #PowerTV #powerstarz pic.twitter.com/aGPhAfYavS

— GirlTyler (@sheistyler) July 29, 2018
Give Kendrick that Emmy!! #PowerTV pic.twitter.com/QTUqnyft4w

— David Richards (@davidtrichards) July 29, 2018
Kendrick Lamar played that crackhead character so well I truly forgot who he really was #PowerTV pic.twitter.com/DDN87YtQ4N

— Michelle Langston (@chellelang44) July 29, 2018
Kendrick being a woke crackhead is the best part of this ep ? ? #PowerTV

— Rolling Tumbleweed (@AVerySeriousCap) July 29, 2018