'Forbes' Names Highest-Paid Entertainers of 2018
See who made the top 10.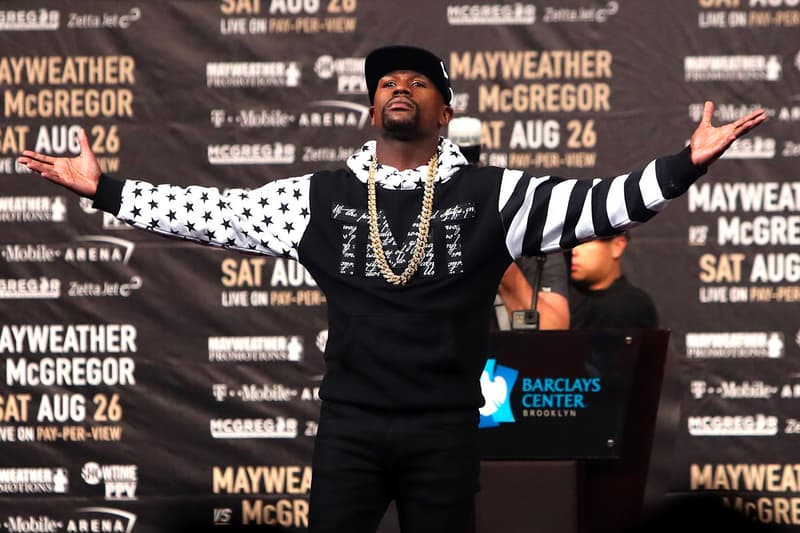 Forbes has just released its annual list of the highest-paid entertainers for 2018, consisting between a mix of athletes, musicians and, of course, actors. Taking the top spot this year is boxer Floyd Mayweather with $285 million USD, who was able to take the leap to first place mostly due to the earnings from the hyped-up fight against UFC Champion Conor McGregor last summer. Elsewhere Lionel Messi takes the eighth spot with $111 million USD and his rival Cristiano Ronaldo rounds out the top 10 with $108 million USD.
Over on the music side, U2 and Coldplay take the number sixth and seventh place, earning $118 million USD and $115.5 million USD, respectively. Ed Sheeran takes number nine with an estimated $110 million USD. The highest-ranked rapper on the list is JAY-Z at No. 25 with $76.5 million USD. Other notable rappers include Kendrick Lamar at No. 37 with $58 million USD and Drake at No. 53 with $47 million USD.
George Clooney took the number two spot with $239 million USD and Kylie Jenner nabbed the number three spot with $166.5 million USD. Check out the top 10 below. Head over to Forbes for the full list.
The Highest-Paid Entertainers of 2018 (Total Earnings)
1. Floyd Mayweather – $285 million USD
2. George Clooney – $239 million USD
3. Kylie Jenner – $166.5 million USD
4. Judy Sheindlin – $147 million USD
5. Dwayne Johnson – $124 million USD
6. U2 – $118 million USD
7. Coldplay – $115.5 million USD
8. Lionel Messi – $111 million USD
9. Ed Sheeran – $110 million USD
10. Cristiano Ronaldo – $108 million USD