Coinbase Is Producing an Interactive Film Trilogy About Bored Ape Yacht Club
Crowdsourcing the apes from the BAYC community.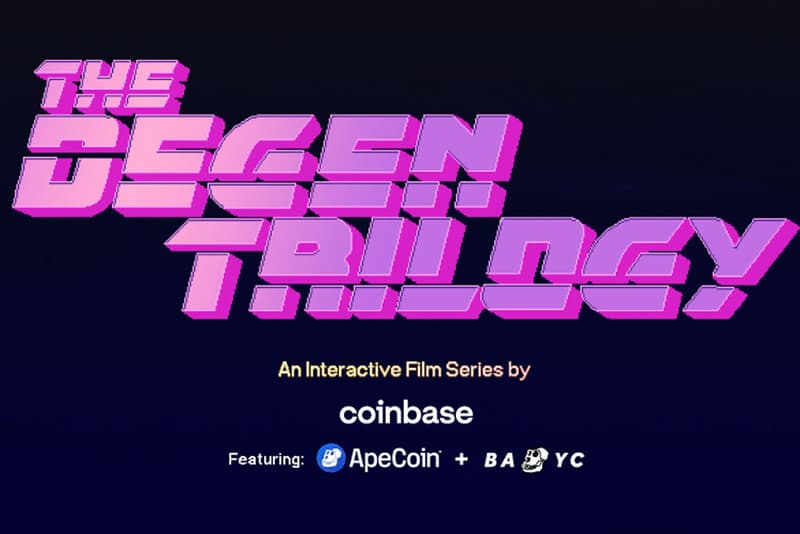 Cryptocurrency platform Coinbase is producing a trilogy film series featuring blue-chip NFT project Bored Ape Yacht Club.
The three-part film will pay homage to the Bored Ape Yacht Club community and was conceived by the entertainment team at Coinbase. BAYC holders can submit their apes to the Degen Trilogy website for a chance to be cast and submissions will be reviewed by the film's director and a casting director.
Non-Bored Ape holders can still visit the Degen Trilogy website with a Coinbase Wallet account, where they can access updates — like story drops, surprises, sweepstakes and easter eggs — throughout the film's year-long development. Users can also vote on their favorite ape's storyline and help craft the series' direction.
"We are dedicated to creating and supporting content projects that speak directly to our community and sustaining the culture of web3 innovation," said Coinbase entertainment and culture marketing director William Swann of the project. "As we aim to bring the next billion people into the crypto economy, we firmly believe that this interactive film series will act as a catalyst to serve that mission and help audiences understand the collaborative nature of web3."
In other news, a Bored Ape Yacht Club owner used his IP ownership to open a restaurant called "Bored and Hungry."