Bored Ape Yacht Club Owner Uses IP Ownership Rights to Open Restaurant
Dubbed "Bored & Hungry."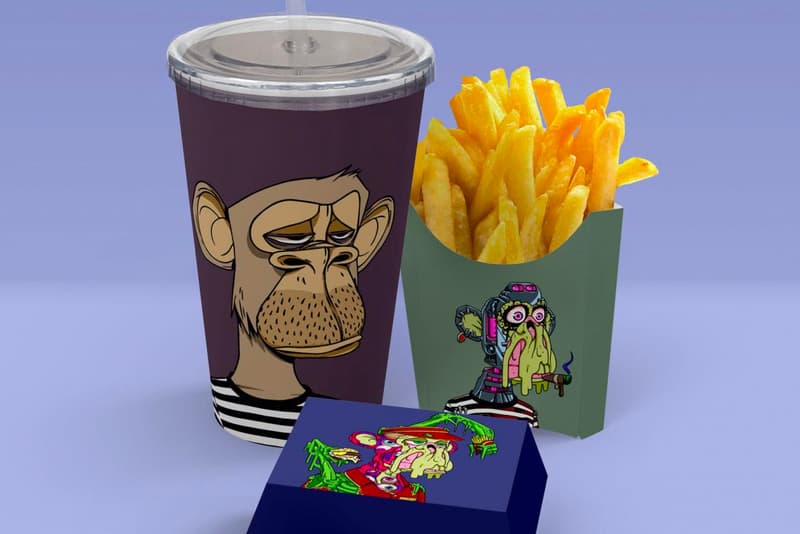 According to reports, Los Angeles restaurateur Andy Nguyen is now planning to open the very first restaurant based on the Bored Ape Yacht Club. Nguyen hopes to show how the marketing potential of the BAYC and NFTs can translate into the real world with his venture.
Known for creating exciting food concepts, Andy Nguyen is a co-founder of Afters Ice Cream, Matte Black Coffee, Pig Pen Delicacy, Portside Fish Co., Dough & Arrow, Banh Xeo Boys and more. Nguyen spent $267,000 USD earlier this month to purchase Bored Ape #6184 and two more Mutant Apes after to receive access to the IP ownership rights and community granted to holders of the NFT.
Dubbed "Bored & Hungry," the BAYC restaurant will launch as a pop-up April 9 in Long Beach, California. The smash burger concept will feature packaging and employee uniforms emblazoned with Bored Ape Yacht Club imagery. The menu at Bored & Hungry will be based around the Trill Burger, a multi-patty smash burger with caramelized onions and special sauce.
According to Nguyen, "The reason I did this was to make a statement to the public, letting them know that this jpeg … could be utilized to turn into a brand and ecosystem for the restaurant world." Bored Ape holders are invited to the opening of Bored & Hungry with a variety of merch, Web3 and NFT-related surprises planned. Nguyen hopes to have a Bitcoin ATM machine at the restaurant and is looking into accepting cryptocurrency as a form of payment.
Take a look at a rendering for the packaging set to be used at Bored & Hungry opening in Long Beach, California April 9 above.
View this post on Instagram
For more food and beverage news, take a look at the menu from Disney's Star Wars: Galactic Starcruiser.