Elon Musk Says Tesla's Optimus Robot Could Begin Production in 2023
A humanoid bot designed to perform tasks too dangerous or boring for man.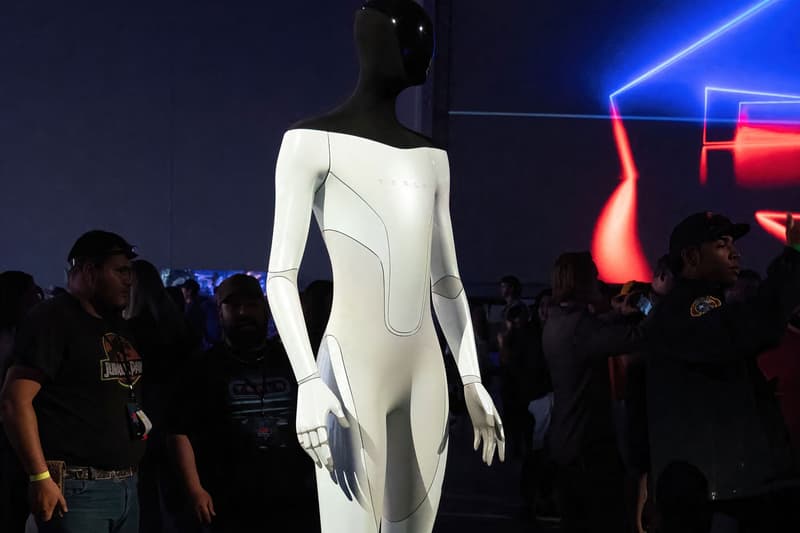 Following a teaser showcase in 2021, the humanoid Tesla AI Bot, nicknamed "Optimus Sub-Prime," came up in conversation once again during Elon Musk's presentation at the Cyber Rodeo event in Texas.
"We have a shot of being in production for version one of Optimus hopefully next year," Musk said at the opening event for Tesla's new assembly plant in Texas.
The Tesla bot is described as a 5'8, 125 lb figure capable of deadlifting 150 lbs. It was created to "eliminate dangerous, repetitive, and boring tasks" so that humans could focus on more enjoyable jobs. Musk, who has long been vocal about the dangers and lack of regulation in the development of AI, ensures the audience that Optimus will be friendly.
Hello humans,

It's time for a new profile picture.

Use this as a base. pic.twitter.com/rC2LgnmtSK

— Optimus (@TeslaAIBot) April 12, 2022

"As you see Optimus develop, everyone's going to make sure it's safe," Musk said. "No Terminator stuff or that kind of thing." The Tesla bot was purposely designed to be slower,  with a top speed of 5mph, and weaker than a human so that it would not be able to overpower its mortal counterparts.
In light of Tesla's past production delays and with a functional prototype yet to surface, many are skeptical of Tesla Bot's 2023 release timeline. However, Musk made sure to emphasize the importance of the project saying, "It's really going to transform the world I think to a degree even greater than the cars."
Time will tell whether the Tesla bot will make its debut next year.
#teslaBot ??

Are you ready humans? pic.twitter.com/yct2c2EKiP

— Optimus (@TeslaAIBot) April 8, 2022
Elsewhere in tech, NASA is testing SpinLaunch, a rocket-free space slingshot.