Johnny Depp Claims He Will Not Return to 'Pirates of the Caribbean' Franchise
Admitting he is no longer interested in playing Jack Sparrow.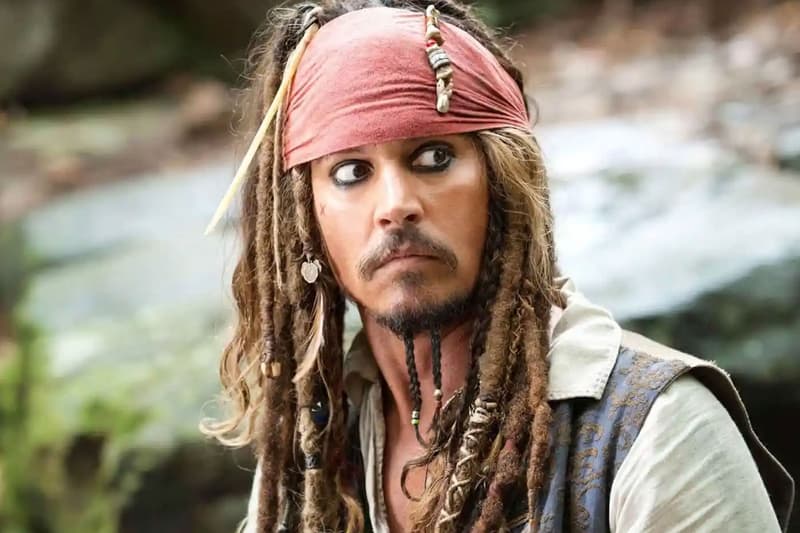 In the recent proceedings from Johnny Depp and Amber Heard's deposition, the Pirates of the Caribbean star said that Disney was concerned that his reputation following his ex-wife's abuse allegations. When being questioned by his own lawyer, Depp revealed that Disney dropped him for the sixth installment of the franchise, days after Heard's op-ed was published.
Variety reported that Heard's attorney Ben Rottenborn asked the actor about a 2018 Daily Mail article that indicated that he was "out as Jack Sparrow." Depp testified and said, "I wasn't aware of that, but it doesn't surprise me. Two years had gone by of constant worldwide talk about me being this wife beater. So I'm sure that Disney was trying to cut ties to be safe. The #MeToo movement was in full swing at that point." Depp also confirmed that he felt his career was "done" from the moment Heard made the allegations against him, "Once that happened, I lost then. No matter the outcome of this trial, I'll carry that for the rest of my days…I'm suing her over defamation and the various falsities that she used to bring my life to an end."
In regards to Disney, Depp confirmed that after the company tried to remove him from Pirates 6, "They didn't remove my characters from the rides. They didn't stop selling dolls of Captain Jack Sparrow. They didn't stop selling anything. They just didn't want there to be something trailing behind me that they'd find." Later, Rottenborn asked Depp, "…if Disney came to you with $300 million (USD) and a million alpacas, nothing on this earth would get you to go back and work with Disney on a Pirates of the Caribbean film? Correct?" Depp responded, "That is true, Mr. Rottenborn," confirming that he no longer wants to reprise his role as Jack Sparrow.
The deposition will continue next week when Heard is expected to take the stand next Thursday.
In other entertainment news, Stranger Things creators have teased potential spin-offs of the show.