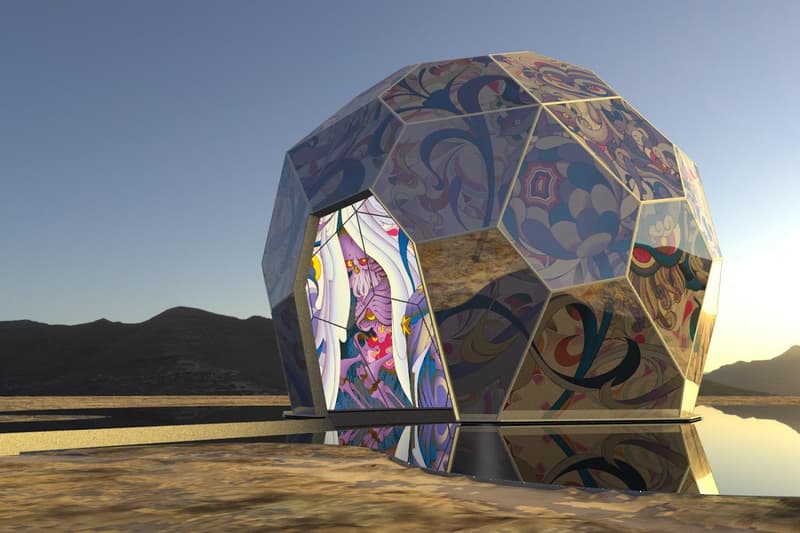 James Jean Launches 7,000 Stained Glass 'FRAGMENTS' In First PFP NFT Collection
Powered by the digital art platform, Outland.
---
James Jean is no stranger to creating traditional art compositions that elicit mystical imaginations from onlookers. The Taiwanese-American artist has recently been pushing the fantastical boundaries of his practice by immersing in the world of crypto art. Following his standalone Slingshot and Woodcutter Awakening NFTs, Jean has now unveiled his first collection of PFP (profile picture) NFTs entitled FRAGMENTS.
Made in collaboration with digital platform Outland with technical support by Zora, the series is comprised of 7,000 digital stained glass artworks. The crypto collectibles were inspired by a physical sculpture that the artist is working on as part of an architectural pavilion called Pagoda. Each special edition of FRAGMENTS exists on the Ethereum blockchain.
Each subject that you can see in one intricate edition was hand-crafted by the artist. "What Jean describes as 'mythic beings,' each character bears a unique persona on a pentagonal frame in his signature psychedelic color palette," said Outland on their website. "Fragments features visual elements that have appeared within Jean's works throughout his career, including his interest in the painting traditions of European, Chinese, and Japanese old Masters, and so offers a retrospective exploration of his artistic practice."
Currently, the collection is open for Elemental Holders which allows interested buyers to purchase two FRAGMENTS editions for each qualifying NFT releases held. A public sale will commence on April 28 at 8 p.m. ET with a minting price of one ETH and just a max mint of one edition. A total of 3,930 editions out of 7,000 are already minted.
Head to Outland's website for more information.
Elsewhere in art, Jean Jullien merges his painting and illustration practices in his new "Bye Bye Blue" solo exhibition.