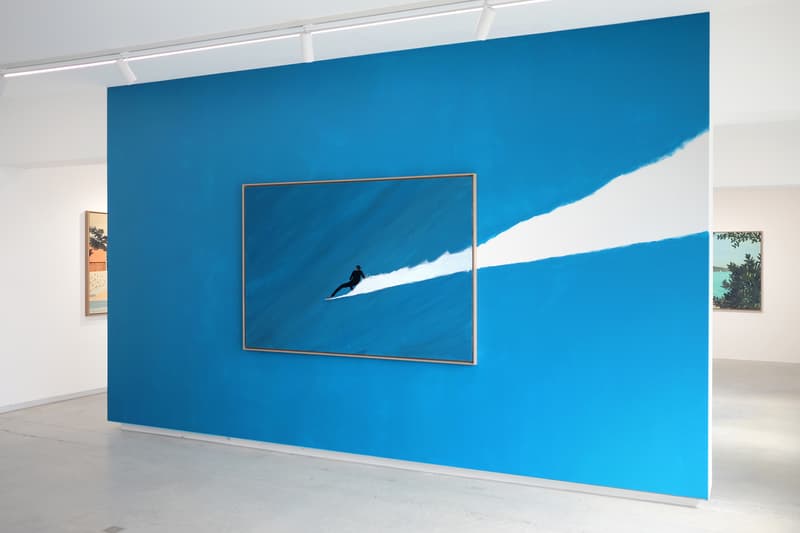 1 of 8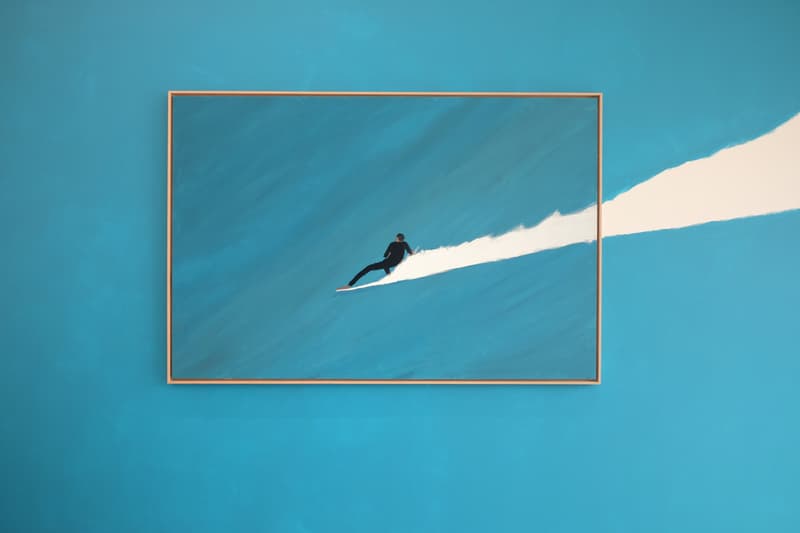 2 of 8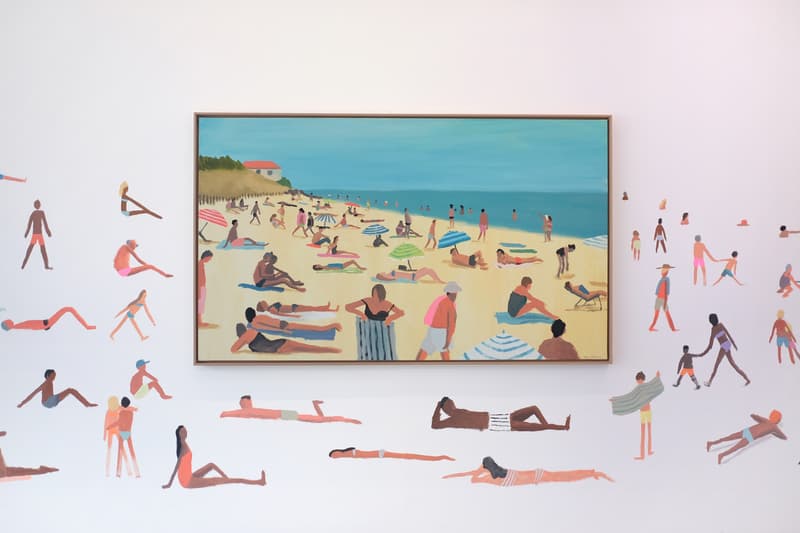 3 of 8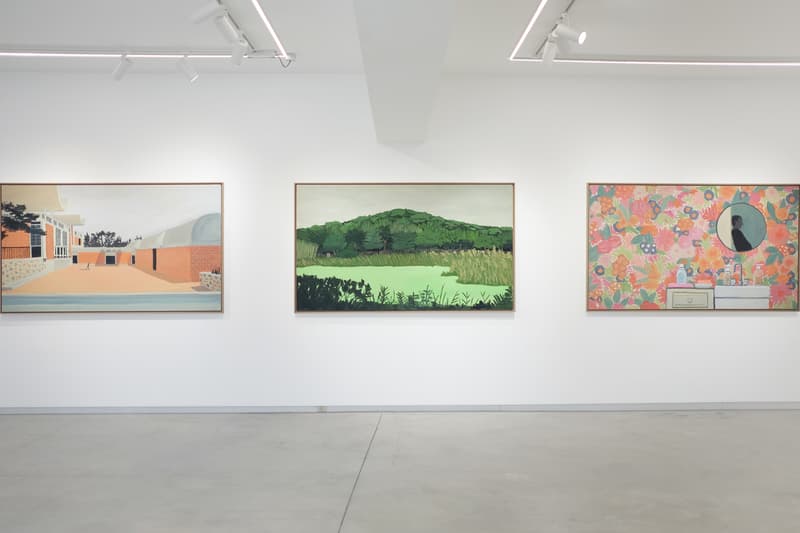 4 of 8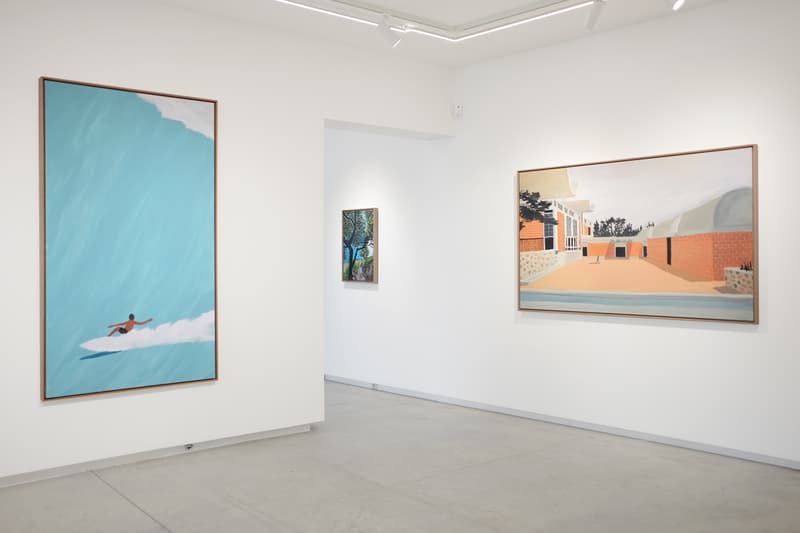 5 of 8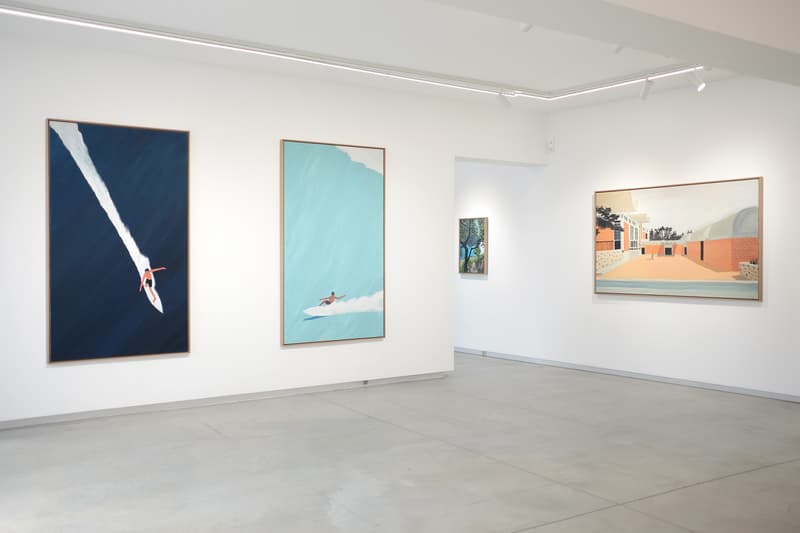 6 of 8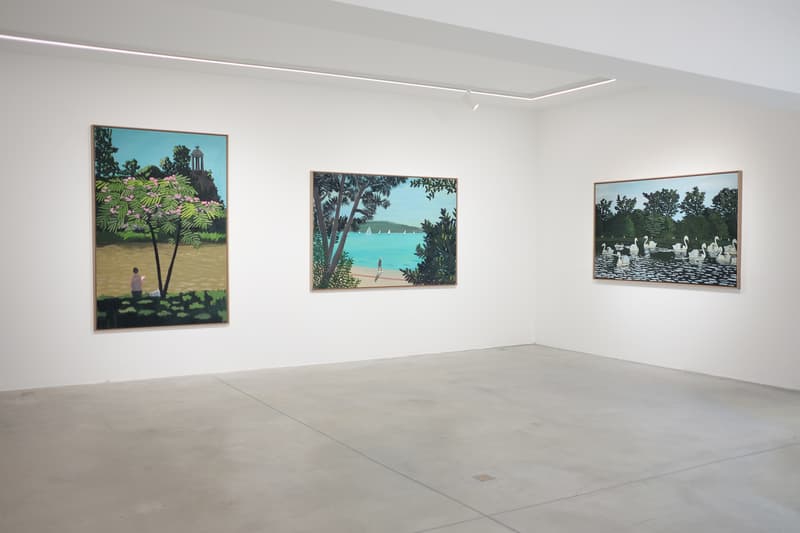 7 of 8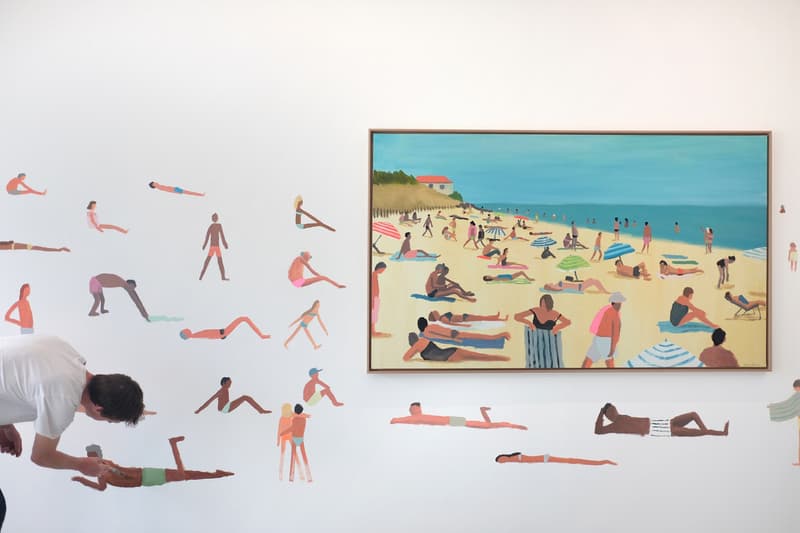 8 of 8
Jean Jullien Goes Beyond The Canvas in "Bye Bye Blue" Exhibition
Merging his painting and illustration practices.
---
Following Jean Jullien's "Chut" exhibition at Kantor Gallery in California, the acclaimed French artist returns with a fresh suite of artworks for a presentation entitled "Bye Bye Blue" at Alice Gallery in Brussels.
For this exhibition, Jullien merges his signature practices of painting and illustration to create vivid and meditative scenes that reflect his personal experiences. The artist draws on the walls around the canvases to accentuate and elevate the scenic compositions shown in his paintings that reflect seascapses and countryside vistas.
"With a light and poetic tone, his art is a reflection of society that brings people together and calms them. In short, an antidote to the growing complexity of the voracious and unforgiving everyday life," said the gallery owner, Alice, in a statement. "The recipe is often the same, he is inspired by a daily situation that he freely reinterprets on paper or canvas in a resolutely synthetic style. To the torments of romanticism, or the rage of expressionism, Jean Jullien prefers the splendor of evanescent memory."
Coinciding with the presentation is an upcoming book on the artist to be published by Phaidon. "Bye Bye Blue" is on view from April 21 through May 21, 2022. Head to the Alice Gallery's website for more information.
Elsewhere in art, Perrotin Gallery will present a solo exhibition of new sculptural works by Josh Sperling this spring.
Alice Gallery
Rue du Pays de Liège 4
Bruxelles 1000
Belgium