Meta Will Open the Doors to Its First Retail Store Next Month
Offering customers hands-on hardware demos.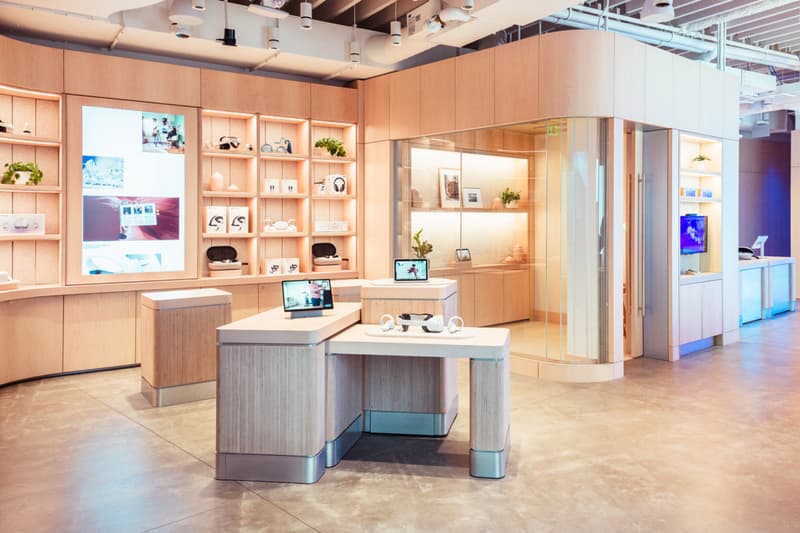 Meta wants people to be able to try out its hardware with hands-on experiences. The parent company of Facebook has announced that it will be opening its first retail store come May.
The Meta Store will be located on the company's Burlingame, California campus, right near the Reality Labs HQ, where employees are working on building out the metaverse.
In the 1,550-square-foot space, customers can take part in exciting new demos, such as making calls to retail associates with Portal and exploring the immersion of VR with a first-of-its-kind immersive Quest 2 experience.
The Meta Store will feature a curved LED wall-to-wall display that showcases what customers participating in a Quest 2 demo see in-headset. After testing out games such as Beat Saber, GOLF+, Real VR Fishing or Supernatural, customers will receive a 30-second mixed reality clip of their demo experience.
"The Meta Store is going to help people make that connection to how our products can be the gateway to the metaverse in the future," Head of Meta Store Martin Gilliard said. "We're not selling the metaverse in our store, but hopefully people will come in and walk out knowing a little bit more about how our products will help connect them to it."
Located at 322 Airport Blvd in Burlingame, California, the Meta Store will open its doors on May 9. It will sell Quest 2, Quest 2 accessories and Portal devices in-store. For those interested in purchasing Ray-Ban Stories, retail associates will assist customers in ordering them directly from the Ray-Ban website.
In other tech news, Elon Musk and Twitter are reportedly finalizing the terms of a deal.