ROSALÍA Enlists The Weeknd and Tokischa for New Album 'MOTOMAMI'
Her "most personal and confessional album" so far.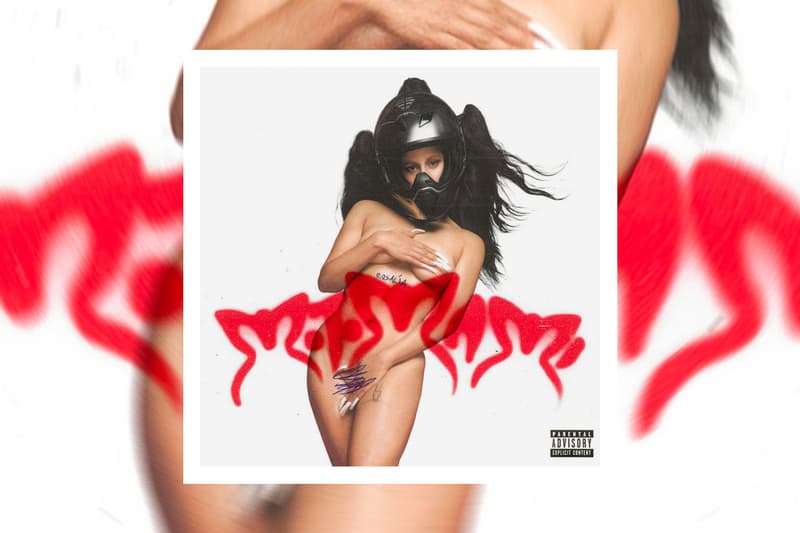 ROSALÍA has dropped off her first album in almost four years, MOTOMAMI.
Clocking in at just under 45 minutes, the experimental 16-track record features guest appearances from The Weeknd on "LA FAMA" and Tokischa on "LA COMBI VERSACE," along with collaborative efforts from the likes of Pharrell and Chad Hugo, James Blake, Frank Dukes and Cory Henry. This marks her first solo full-length effort since 2018's El Mal Querer, and is billed as the "most personal and confessional album" she's created so far.
Speaking to Zane Lowe on Apple Music 1, ROSALÍA explained that she pushed her limits in order to write, produce and record MOTOMAMI:
"I'm very grateful to all the people that have been part of the album, but this album wouldn't exist without the sacrifice and the dedication and the blood, sweat, tears, literally.Being far from home for almost two years. Being far from the people I love for almost two years, because I never did that in my life and I don't know if I could do it again because honestly, it was really tough. This is the hardest album that I had to do, for sure. And I had to spend a lot of time writing by myself at home, being in a room just writing, writing, writing, writing, a lot of time in the studio just with David, pushing, pushing, pushing, trying to find the right sounds, trying to find the right production, the right arrangement. And without that determination, without those days of 16 hours working, this album and without the decision of making this album three years ago, that I decided that this was going to happen, this album wouldn't exist. So I feel grateful for everybody who contributed in it, but as a producer, as a writer…because this made me push myself so much. I've learned so much. I feel like I grew as a producer and as a writer in this album."
Stream ROSALÍA's MOTOMAMI on Spotify and Apple Music.
In other music news, Antonio Brown teased a collab with Young Thug.