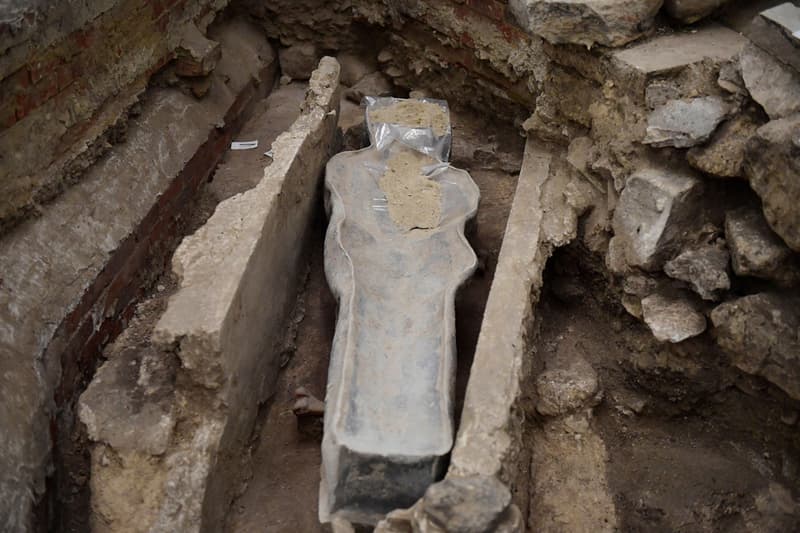 1 of 5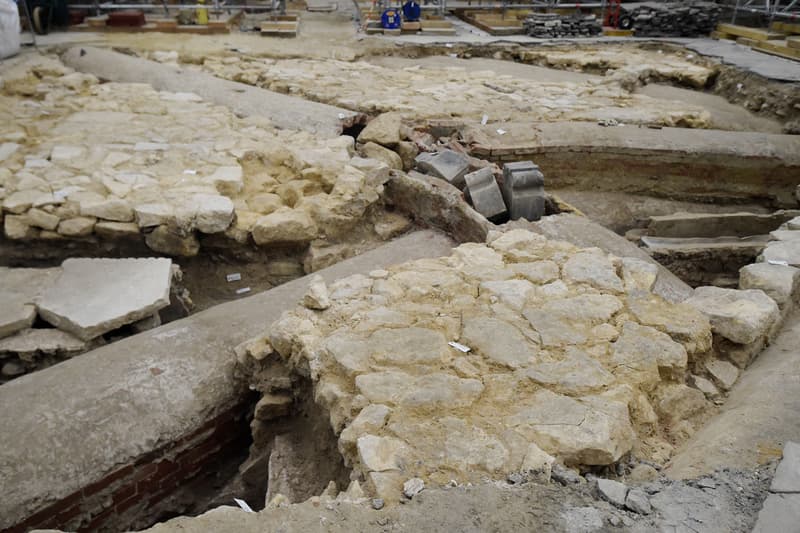 2 of 5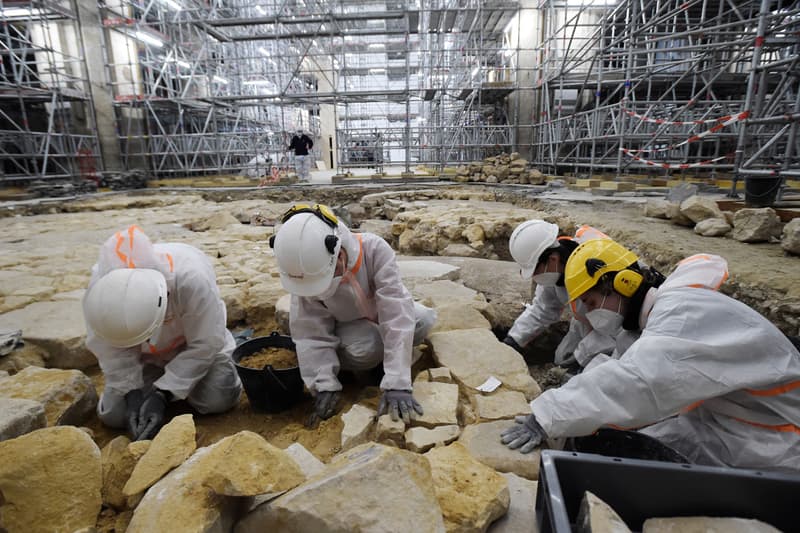 3 of 5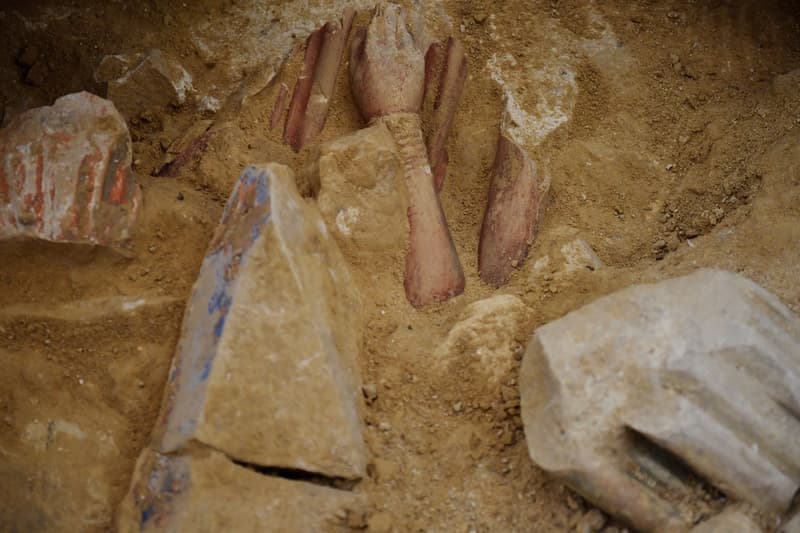 4 of 5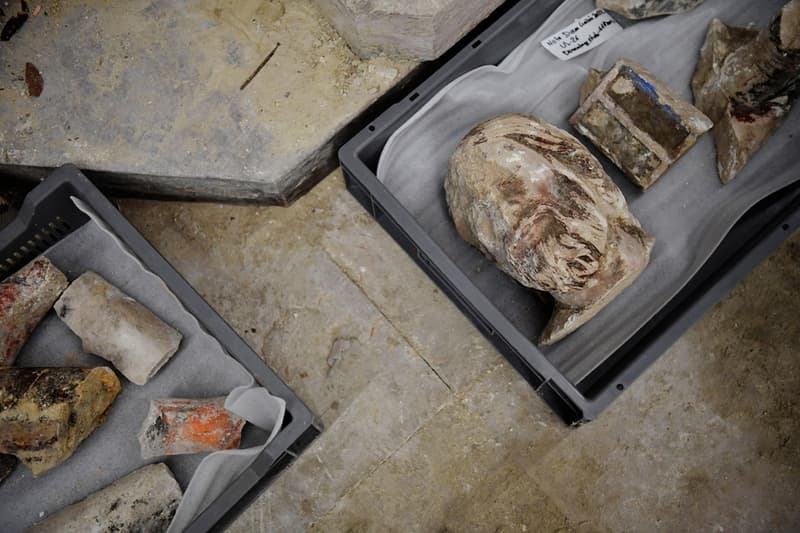 5 of 5
Archaeologists Discovered a Lead Sarcophagus Buried Under Paris' Notre Dame Cathedral
The findings may date back nearly 700 years.
---
As renovations are currently underway on Paris' Notre Dame cathedral, archaeologists discovered a lead sarcophagus and several other artifacts buried deep beneath the surface.
According to reports by France's culture ministry, the findings were located by the transept under several stony layers, some of which date as far back nearly 700 years. It's unclear as to who was buried in the sarcophagus, but researchers deem it must have belonged to a high dignitary.
Additional findings include a pit filled with polychrome sculpted elements identified as belonging to the former rood screen of Notre Dame, built around 1230 and destroyed in the middle of the 18th Century. Nearly 100 years later, French architect Eugène Viollet-le-Duc had discovered fragments belonging to this rood screen which are now on view at the Louvre.
"The Minister of Culture and Army General Jean-Louis Georgelin, President of the public establishment, are delighted with these discoveries which will enrich our understanding of the history of Notre-Dame de Paris," said a statement by the ministry.
Notre Dame cathedral is currently undergoing reconstruction on the roof and spire, which were burned down in a devastating fire back in 2019. The UNESCO World Heritage Site is on track to reopen to the public in 2024.
Elsewhere, Marina Abramović is hosting a Ukraine benefit auction.