A Basketball Signed by Kobe Bryant and LeBron James From President Obama's Pickup Game Is up for Auction
The president, along with Magic Johnson and Carmelo Anthony, also signed the ball.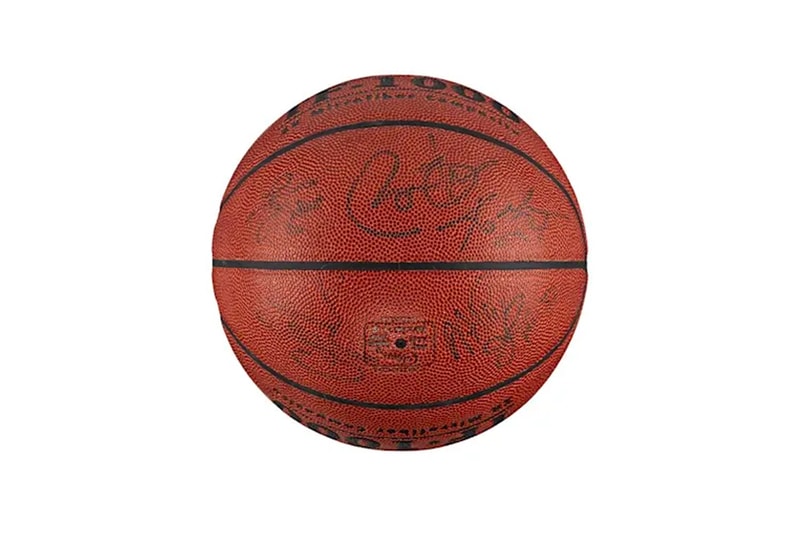 Back in 2010, President Barack Obama rang in his 49th birthday with a pick-up game that would be considered an NBA dream team. Now, a piece of basketball history is making its way to auction as one of the memorable sports memorabilia pieces to date.
The ball up for auction comes from a game the former president played in front of wounded warriors and members of the White House's mentoring program. Obama played alongside some of the NBA's greats including the late Kobe Bryant, LeBron James, Magic Johnson and Carmelo Anthony. The Robb Report has reported that the Spalding TF-1000 is currently listed at Heritage Auctions for its Winte Platinum Night Sports Auctions.
Other stars present at the game was Dwyane Wade, Derrick Rose and Joakim Noah. Alonzo Mourning, who was a former Miami Heat forward came out of retirement to join Johnson on the court. Bidding on the ball has already surpassed the auction house's initial $12,000 USD estimate. The sale ends on February 27.
In other sports memorabilia news, a full ticket for Michael Jordan's 1984 NBA debut with the Chicago Bulls was recently up for auction.