Cargo Ship Carrying Lamborghinis, Porsches, Bentleys and Audis Has Sunk in the Atlantic Ocean
Nearly 4,000 Volkswagen Group cars have gone down with the burning ship.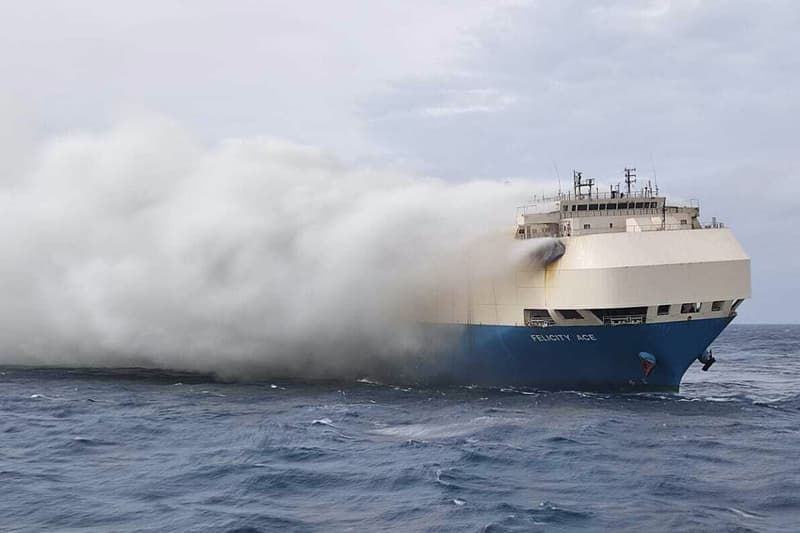 Felicity Ace Information Centre has officially confirmed that the cargo ship carrying thousands of Volkswagen Group cars from Lamborghini, Porsche, Bentley and Audi, has sunk in the Atlantic Ocean around 220 nm off the Azores.
Near the time of the incident, it was reported that the ship's 22 crew members were safely rescued by the Portuguese Navy and Air Force. Unfortunately, the ship's nearly 4,000 vehicles, with over 25% of the cars being from Porsche, were unable to be salvaged. The fire broke out on February 16 on its journey from Germany to the U.S. and though the cause remains unknown, Reuters reported that captain Joao Mendes Cabeccas of the port of Hortas believes that the lithium-ion batters from EVs caught on fire on the ship. The Felicity Ace was carrying both electric and non-electric vehicles.
Last Friday, a salvage team boarded the ship. According to The Wall Street Journal the MOL Ship Management Singapore indicated that "the smoke leaving the vessel has currently stopped and is not visible." The ship was being towed away when it sank. The salvage crew will remain in the area to monitor situations.
In case you missed it, Audi reveals its new V6 diesel models will run on renewable fuel.