The Super Bowl LVI Earned a Total Estimate of 208 Million-Plus Viewers
Two-thirds of North America was tuned in to the same show all at once.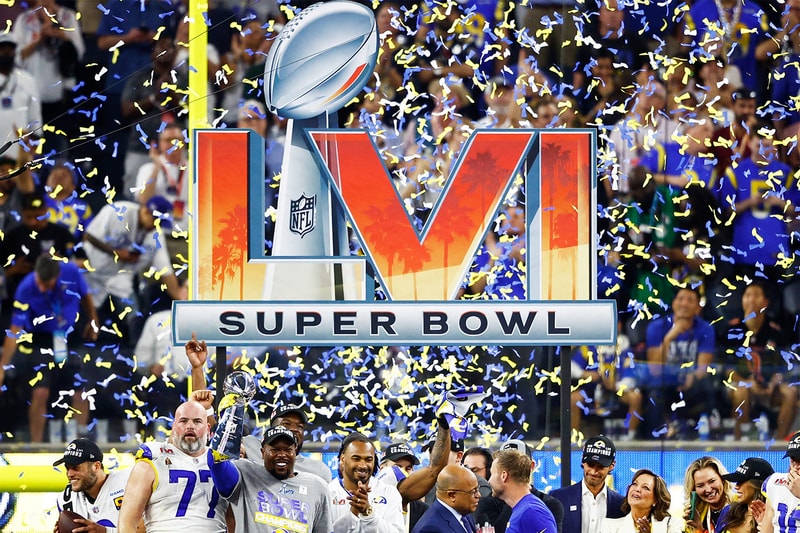 The NFL and insights platform Nielsen teamed up to survey how many people tuned into this year's Super Bowl LVI and found that an estimated 208 million-plus viewers were watching the game. Back in early February, reports have stated that the recent Championship game is the most-watched show in five years since Super Bowl LI in 2017.
Diving into the data, about two-thirds of North America watched as the Los Angeles Rams came out on top with 23-20 against the Cincinnati Bengals although 25% more than the 167 million unique viewers claimed to watch at least one minute of the game.
While the Super Bowl is known to garner high viewer ratings each year, this year's events have received massive attention throughout the globe with nothing short of amazing half-time performances by the likes of Dr. Dre, Snoop Dogg, Kendrick Lamar and Jay-Z to name a few. Commercials in between breaks are just as highly anticipated as the first touchdown with appearances by Lizzo, Jim Carrey, Seth Rogen, Paul Rudd and more.
Through Neilsen's survey, the results showcased the unique viewing nature of fans as 65% of the United States opted for out-of-home locations such as bars and restaurants while others held viewing parties at home in groups of about 16 people in each household.
"While it's no secret that the Super Bowl is the biggest event across the media landscape on a yearly basis, the exact number of people watching the game has been challenging to pinpoint given the fact that people tend to gather in groups to watch the game," said Paul Ballew, Chief Data and Analytics Officer of the NFL.
Elsewhere in sports, LeBron James told hecklers "shut your ass up" after a blowout loss to the New Orleans Pelicans.