Here Are the Best 2022 Super Bowl Commercials
From Jim Carrey's 'Cable Guy' revival for Verizon to Coinbase's website-crashing QR code.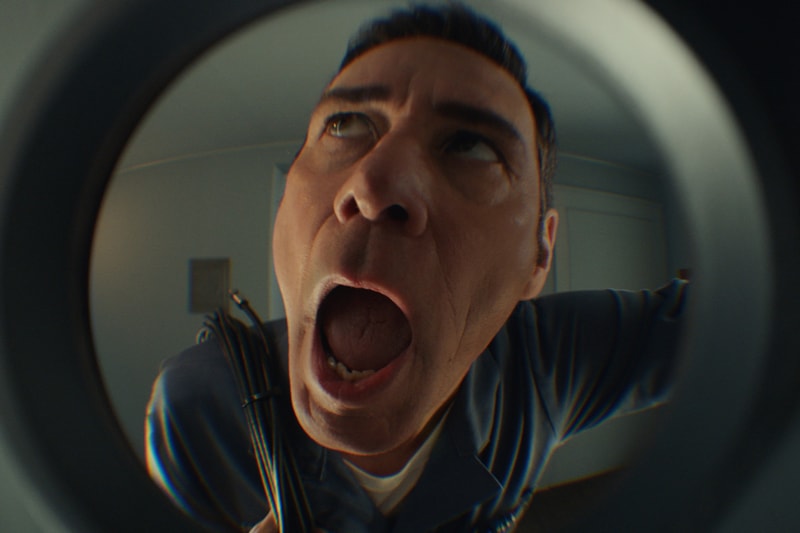 Though the Los Angeles Rams made national headlines for their win over the Cincinnati Bengals, Sunday's Super Bowl LVI wasn't just about football. With an estimated 36 million US households tuned into the broadcast, international brands cashed in astronomical sums (roughly $7 million USD for a 30-second slot, to be exact) to showcase their latest commercials during the highly-watched sporting event.
Between Doja Cat's rendition of Hole's "Celebrity Skin" for Taco Bell, Seth Rogen and Paul Rudd reminiscing on not-so-golden memories for Lay's and NFL player Jerod Mayo tackling Pete Davidson for Hellman's Mayo, HYPEBEAST has rounded up some of the best 2022 Super Bowl commercials below.
Lizzo in Real Tone #SeenOnPixel
In Google's Pixel 6 camera commercial, Lizzo sings an unreleased track, dubbed "If You Love Me," while the tech giant details how its latest device is capable of highlighting all shades of skin tones.
"Goodbye Cable" Verizon 5G Internet
Jim Carrey revived his role in the 1996 film, The Cable Guy, for Verizon's 5G internet Super Bowl commercial. After showing up to a Verizon user's apartment who declines his old-fashioned, cable-guy services, Carrey comically complains, "Oh, I see. So somehow, your home is connected to the information superhighway on Verizon's ultra-fast 5G network — wirelessly?" Beaten by curiosity, Carrey then steps inside to take a look at the wireless device for himself.
FTX Official – Don't Miss Out | Larry David's Extended Cut
In FTX's Super Bowl commercial, Larry David is present for the invention of several everyday items — including the wheel, lightbulb, fork, toilet, coffee and more — and dismisses each offering with a mocking laugh. By the end of the ad, David meets with a representative for FTX, who tells him that the newly-created platform is a "safe and easy way to get into crypto." "Eh, I don't think so," David responds. "And I'm never wrong about this stuff. Never."
Hellmann's: Mayo Tackles Food Waste
As Hellman's Mayo promotes "making taste, not waste" in its tagline, the company's Super Bowl commercial sees former NFL player Jerod Mayo tackling SNL star Pete Davidson, along with several others, in an effort stop food waste.
Pringles | Stuck In :30
In Pringles' Super Bowl commercial, a hungry chip-eater gets his arm permanently stuck inside one of the brand's tall containers while reaching for the last Pringle. The ad then follows the man as he's forced to go through the rest of his life with the container stuck on his arm, which includes snippets of him attending class, going on dates, getting married, watching his child's birth and ultimately his funeral.
Meta Quest 2 | Old Friends. New Fun.
Soundtracked by Simple Minds' "Don't You (Forget About Me)," Meta Quest 2's Super Bowl ad sees an animatronic dog receive a new lease on life thanks to the cutting-edge virtual reality headset.
Taco Bell | The Grande Escape
Doja Cat landed the starring role in Taco Bell's Super Bowl commercial, titled "The Grand Escape," during which she performs her own rendition of Hole's "Celebrity Skin." As Doja's cover, which features reworked lyrics approved by Courtney Love, plays in the backdrop, the pop vocalist escapes from a circus school and races through town toward the nearest Taco Bell.
Lay's | "Golden Memories" Seth Rogen and Paul Rudd
Lay's Super Bowl commercial, titled "Golden Memories," features Seth Rogen and Paul Rudd playing themselves on the day of Rogen's wedding. Distracting Rogen from his big-day nerves, the duo reminisce on several outlandish memories, including buying a haunted house, flying on an almost-crashing plane and being kidnapped by a stalker.
Amazon "Mind Reader"
Amazon's Super Bowl commercial humorously toils with Alexa's eerie omnipresence in a series of scenes starring Scarlett Johansson and Saturday Night Live's Colin Jost. Asserting itself into the married couple's daily routine, Alexa makes an order for mouthwash when the duo wakes up in the morning and later turns on the blender while Jost is telling Johansson a tedious story.
Coinbase's QR Code
Coinbase took a surprisingly straightforward approach to its Super Bowl commercial, simply displaying a floating QR code on the screen for 60 seconds. Right after the ad aired, however, the URL received an influx of traffic, causing both Coinbase's website and app to crash.
ICYMI ?

Now that we have your attention we'd like to announce that we're giving away $15 in BTC to anyone who joins Coinbase by 2/15.

Click below for more info and RT to tell your friends!

Sign up and see terms here → https://t.co/fKHisXZJJc pic.twitter.com/SDWUup2Ql5

— Coinbase (@coinbase) February 14, 2022
Elsewhere in entertainment, Bridgerton season two has received its first official teaser.