Apple Unveils New Devices and Yuga Labs Buys CryptoPunks in This Week's Business and Crypto Roundup
While HYPETALKS returns this Monday at 8 p.m. ET with Azuki to discuss community building in web3.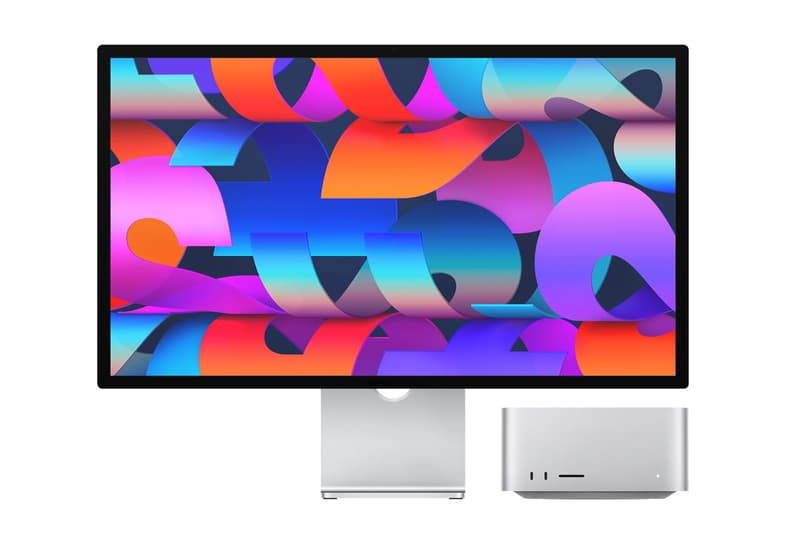 Many brands are starting to see a recovery despite the challenges initially brought on by the pandemic. Some businesses, especially ones that focused efforts on expanding e-commerce ventures, have even seen profits rise even higher than before.
HYPEBEAST has rounded up the top business and crypto stories of the week so you can stay in the know about trends across industries.
Business
The company unveiled several new updates to its existing iPad Air, iPhone SE and iPhone 13, in addition to introducing two new devices– the Mac Studio and Studio Display — alongside an all-new, powerful M1 Ultra chip. Read the full recap here.
View this post on Instagram
The new acquisition will expand Microsoft's capabilities in "AI, digital and cloud advancements," according to a blog post from Nuance CEO Mark Benjamin and Microsoft's cloud and AI VP Scott Guthrie. The deal was first announced last year.
Creator Lab aims to aid emerging creators in growing their platforms via advice from popular players on the social media platform. While the platform has begun with a series of creator-led videos, Instagram's ultimate goal with the initiative is to foster an educational and support-based community for its users.
Creator Lab ?‍?

Today, we're launching Creator Lab – a new, education portal for creators, by creators.https://t.co/LcBHzwF6Sn pic.twitter.com/71dqEv2bYi

— Adam Mosseri (@mosseri) March 10, 2022
The company confirmed a $225 million USD equity investment, boosting its valuation. Stripes was reportedly named the lead investor for the round while its founder, Ken Fox, will be part of A24's board.
The new feature is being offered via a partnership between Match Group, Tinder's parent company, and Garbo, a nonprofit focusing its efforts on "gender-based violence awareness and prevention." Match Group announced last year that it would partner with the non-profit.
View this post on Instagram
Crypto
Both Cryptopunks and Meebits were developed by Larva Labs studio and are among the top NFTs on OpenSea. Yuga Labs wrote in a press release that it now owns "the brands, copyright in the art, and other IP rights for both collections, along with 423 CryptoPunks and 1711 Meebits."
Some big news to share today: Yuga has acquired the CryptoPunks and Meebits collections from @LarvaLabs, and the first thing we're doing is giving full commercial rights to the NFT holders. Just like we did for BAYC and MAYC owners. pic.twitter.com/lAIKKvoEDj

— Yuga Labs (@yugalabs) March 11, 2022
The community-driven NFT project released physical merchandise at SXSW in the form of t-shirts, stickers, pins and a colorful vinyl collectible figurine. The 7.15-inch tall, $350 USD vinyl mascot features Doodles' signature pastel hues and is produced by AllRightsReserved creative director SK Lam.
The Mascot Figure is available now at https://t.co/qDucSqvkGj

Designed by @burnttoast and SK Lam of AllRightsReserved. #DoodlesSXSW #Doodles pic.twitter.com/rXbHQR7YM9

— doodles (@doodles) March 12, 2022
D:VERSE is a new platform that includes unique NFT versions of runway collection garments, in addition to physical pieces, sneakers and accessories. D:VERSE NFT holders will also have access to a private Discord channel and D:VERSE-KEY, which grants exclusive rights to discounted NFT pre-sales, raffles, metaverse wearables and more.
As part of the partnership, The Sandbox will give the WoW Foundation a $25 million USD grant over five years to use toward its long-term mission of enhancing the open metaverse and encouraging more female participation. The foundation will focus on four main components: creating World of Women 3D interoperable Avatars, creating the WoW Museum, establishing WoW University and developing the WoW Academy project incubator.
Meet Aurora, formerly known as WoW #6025 ?

She was given this name by the DaWoW, and will be playing a central role in @TheSandboxGame Alpha Season 2 ✨

If you voted for the DaWoW proposal, make sure you claim your POAPs on the Snapshot proposal! ✅ pic.twitter.com/wTbCKefRHJ

— World of Women (@worldofwomennft) February 16, 2022
On Monday, March 14, HYPETALKS will tap Zagabond and Hoshiboy, co-founders of the NFT collective Azuki, to discuss building an engaged and dedicated community in Web3. The panel will tackle questions of establishing a unique online brand and fostering a devoted virtual community in Web3.