World of Women Partners With The Sandbox for $25M Metaverse Fund
To amplify the representation of women in decentralized web spaces.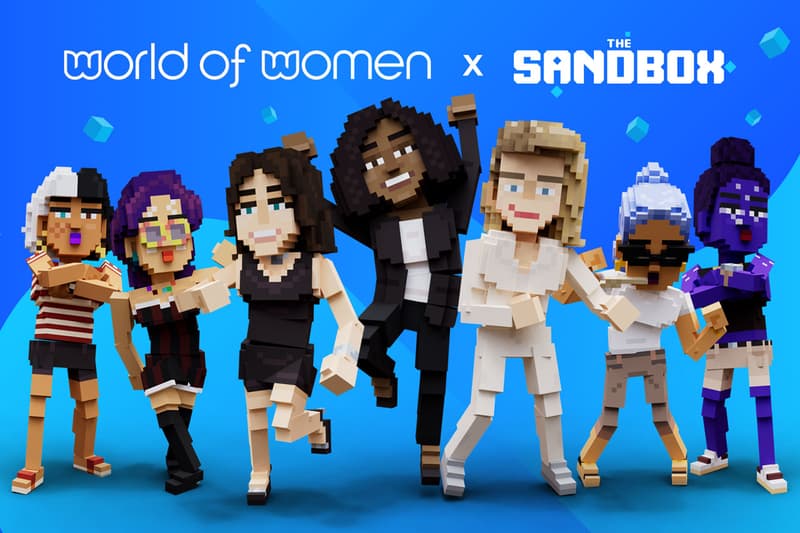 NFT project World of Women (WoW) has partnered with The Sandbox metaverse platform to launch the WoW Foundation to promote inclusivity in web3.
As part of the partnership, The Sandbox will give the WoW Foundation a $25 million USD grant over five years to use toward its long-term mission of enhancing the open metaverse and encouraging more female participation. The foundation will focus on four main components: creating World of Women 3D interoperable Avatars, creating the WoW Museum, establishing WoW University and developing the WoW Academy project incubator.
The WoW avatars will consist of 10,000 3D avatars during The Sandbox's Alpha Season 2 launch. The Sandbox has acquired the most expensive WoW NFT — #6025, now known as Aurora — who has been dubbed the "Goddess" of the metaverse and will play an important role in The Sandbox's narrative.
Meet Aurora, formerly known as WoW #6025 ?

She was given this name by the DaWoW, and will be playing a central role in @TheSandboxGame Alpha Season 2 ✨

If you voted for the DaWoW proposal, make sure you claim your POAPs on the Snapshot proposal! ✅ pic.twitter.com/wTbCKefRHJ

— World of Women (@worldofwomennft) February 16, 2022
The WoW Museum will build on a 2×2 portion of Sandbox land and will serve as a hub for the WoW Foundation, while the WoW University will provide free immersive online classes for people looking to get involved in web3. Finally, the WoW Academy will provide advice, funding, mentoring and access to The Sandbox's and World of Women's network and will culminate in an NFT showcase.
"Having a World of Women be the Goddess of Alpha 2 is an emblematic milestone for us: it establishes our mission in the metaverse," said Yam Karkai, co-founder and artist of World of Women. "With this $1 million USD grant, we will be voxelizing all 10,000 WoW so that our entire community can join us there."
World of Women has jumped in popularity in recent months, with celebrities like Reese Witherspoon, Eva Longoria, Shonda Rhimes and more supporting the initiative. The current floor price for a WoW NFT is 7 ETH (roughly 17,800 USD).
In other news, AMC and Orange Comet unveiled their latest The Walking Dead NFT series.