Take an Inside Look at Bode's New Melrose Avenue Flagship Store
Built to resemble a natural history museum.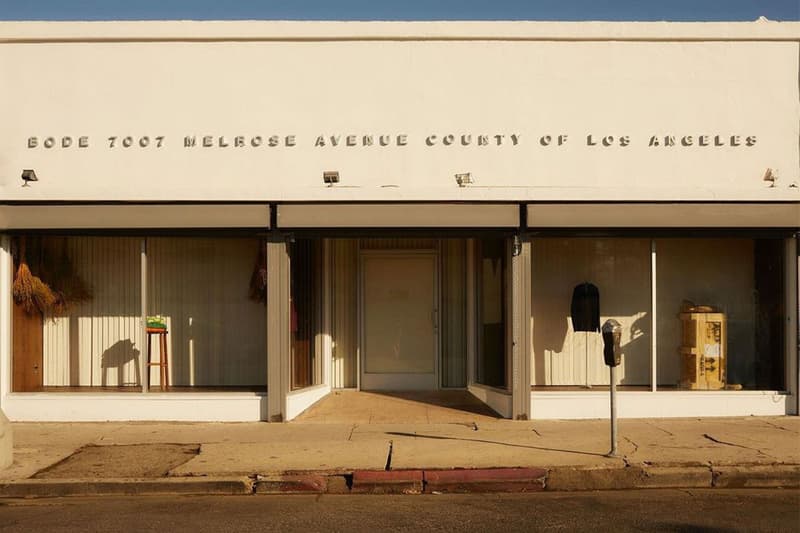 1 of 8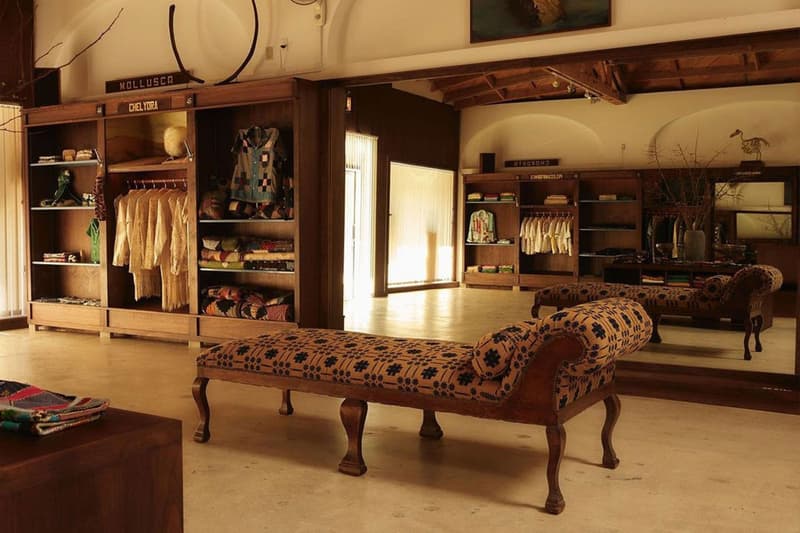 2 of 8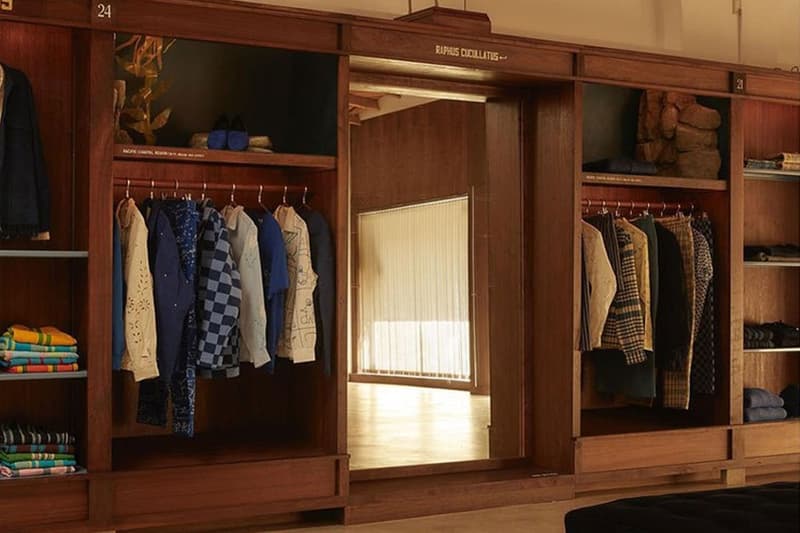 3 of 8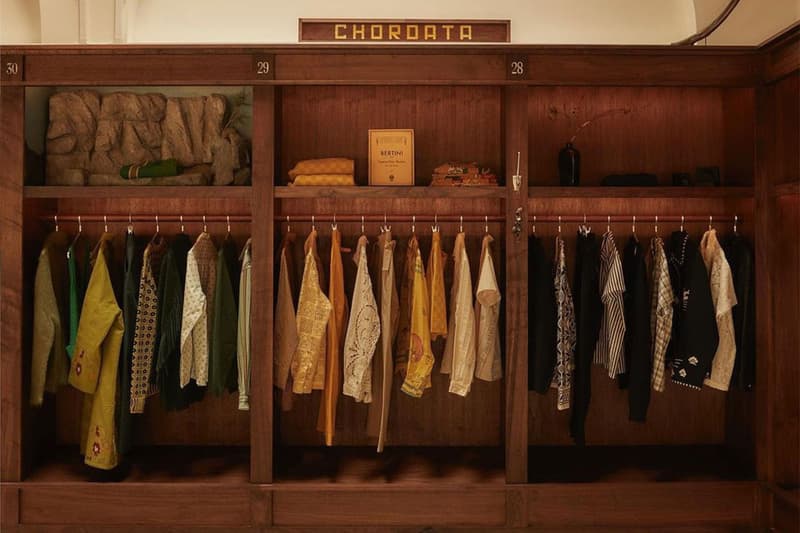 4 of 8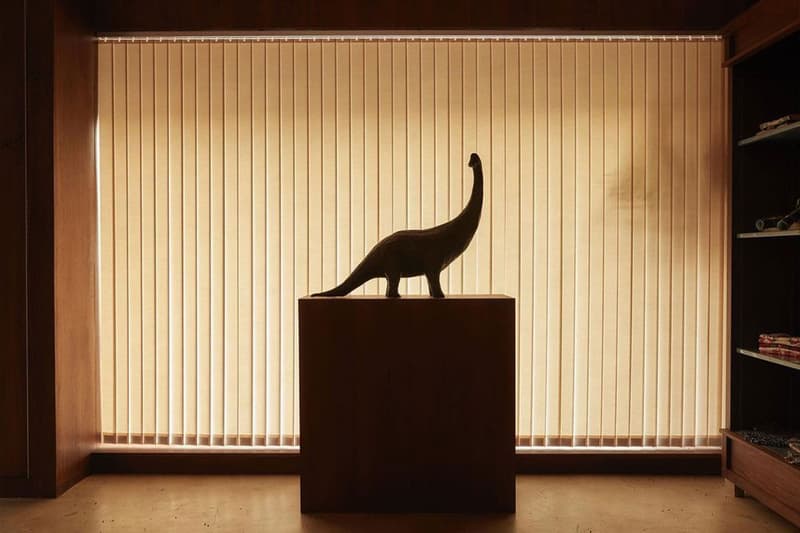 5 of 8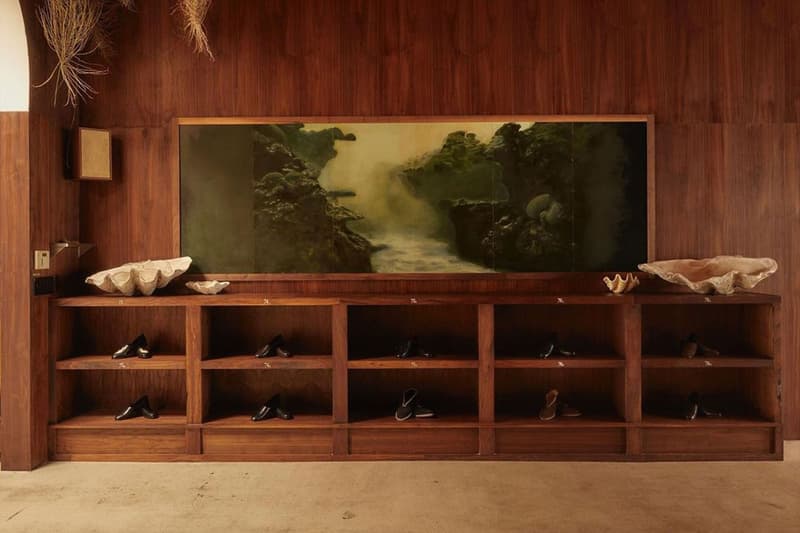 6 of 8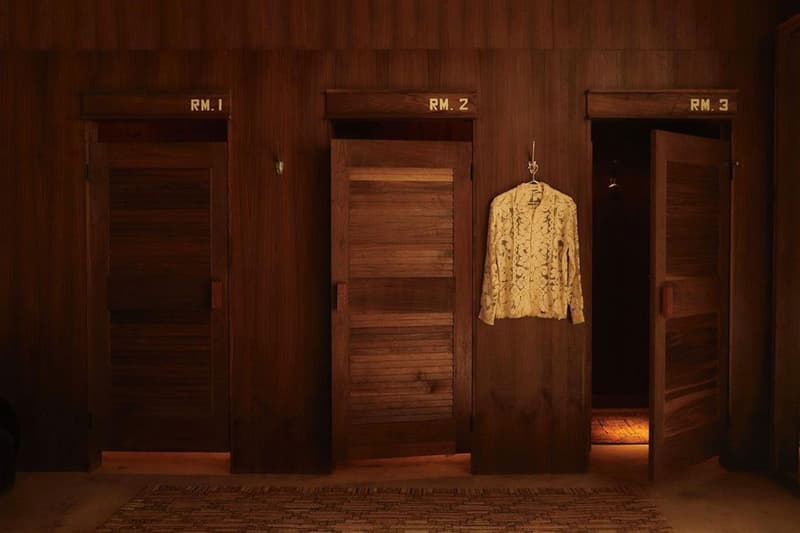 7 of 8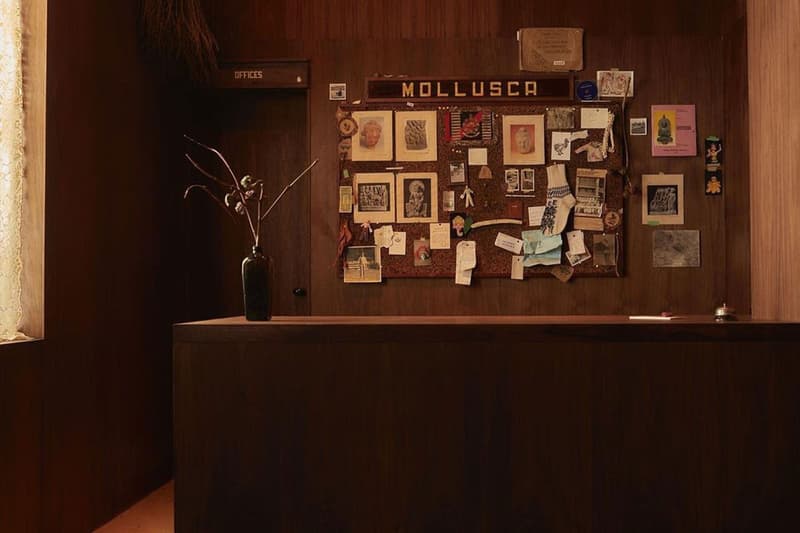 8 of 8
NYC-based luxury menswear label Bode, lead by Woolmark Prize winner Emily Adams Bode, has traveled across the country to open its first and most ambitious store in Los Angeles, California.
The new shop is located on the trendy Melrose Avenue strip, down the street from Maxfield LA, Round Two, the infamous pink Paul Smith building, and more. Collaborating with Green River Project to conceptualize the space, Bode delivers a subtle retro-style storefront featuring "BODE 7007 MELROSE AVENUE COUNTY OF LOS ANGELES" raised lettering and floor-to-ceiling windows.
Green River Project designer Aaron Aujla intended the 3,000 square-foot space to look and feel like an old-fashioned natural history museum, taking inspiration from bureaucratic architecture from Southern California from the '30s and '50s. Stepping inside, visitors are greeted with custom walnut cabinets, exposed wooden beams, archways, numbered nameplates and painted wooden signs. Mastodon ribs and a plaster cast of a dodo bird skeleton serve as a cautionary tale for overconsumption and the perils of abusing the natural order.
Since its inception, Bode has been clear about its dedication to a sustainable approach. Beyond using eco-conscious materials, it aims to educate the public and shift the relationship its consumers have with their wardrobes. "When people have a more solid understanding of fabrics, specifically of domestic textiles and handcraft, they're more likely to preserve the things they own," Bode explained to GQ. "This feels like the right space to drive that idea home. It's a space of institutional education, of history. It lends itself to our love of sharing those narratives and those histories."
The new Bode Los Angeles flagship store is now open to the public. Opening hours are between 11 a.m. and 7 p.m. PST.
Bode LA
7007 Melrose Avenue
Los Angeles, CA 90038
(323) 879-9680
View this post on Instagram
In other news, KONUNDRUM explores the possibilities of modular apparel.