Pusha T and DJ Drama Have a 'Gangsta Grillz' Mixtape Coming
Expected to drop in 2023.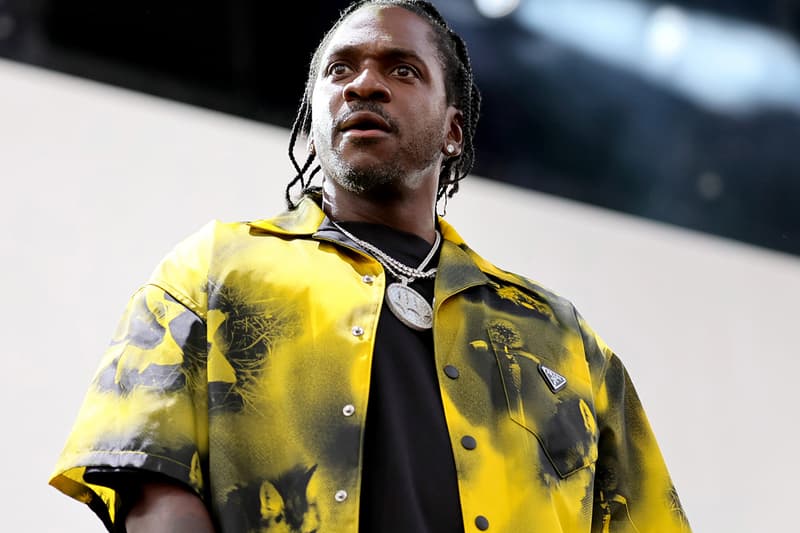 With 2022 all but complete, Pusha T has celebrated another landmark year as his rap catalog was bolstered yet again with the release of his critically acclaimed fourth album It's Almost Dry. It scored Pusha T's first appearance at No. 1 on the Billboard 200 albums chart and had the rapper remarking it as rap album of the year throughout 2022. Additional contributions from Pusha T came via NIGO's I Know NIGO which also received much appreciation. Now, the next entry in his revered discography is said to be a Gangsta Grillz mixtape with DJ Drama.
The news of this collaborative project came via Brian "B.Dot" Miller's Twitter Spaces and follows Drama's most recent project with Icewear Vezzo titled Paint the City, the first Gangsta Grillz tape by a Detroit rapper. Previously, Pusha T and Drama teamed up on tracks such as Drama's "Boyz in the Hood" in 2016.
Stay tuned for additional information to surface from the duo as a collaborative Gangsta Grillz mixtape is currently expected to release at some point in 2023.
Pusha T & DJ Drama 'Gangsta Grillz' on the way???!! 2023.

— Andrew Barber (@fakeshoredrive) December 23, 2022
Live from @bdotTM's Twitter spaces, confirmed by @DJDRAMA & @PUSHA_T

— Andrew Barber (@fakeshoredrive) December 23, 2022
For more of the latest in music, handwritten Drake lyrics from the early 2000s were auctioned off, fetching a $20,000 USD price tag.