A$AP Rocky Announces New Album 'Don't Be Dumb'
The rapper performed three new songs during 2 Chainz's Amazon Music Live concert series.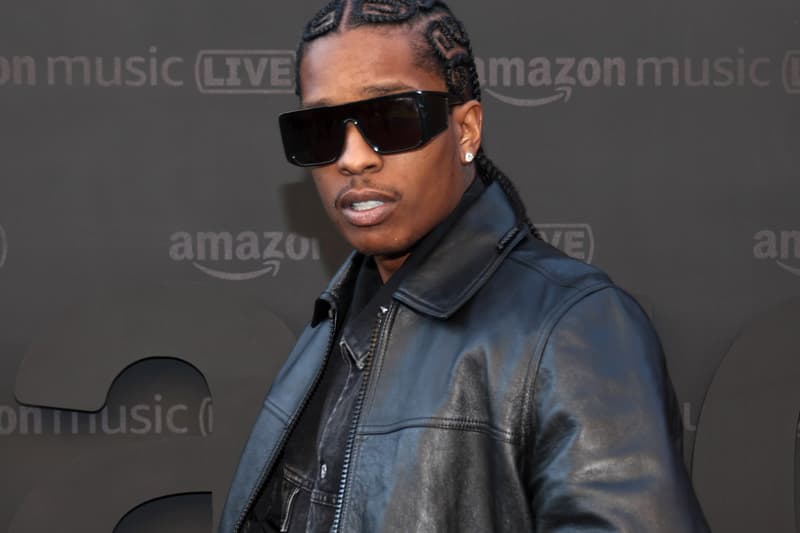 A$AP Rocky on Thursday appeared on 2 Chainz's Amazon Music Live concert series, where he not only revealed the official title for his upcoming album but also performed three new songs from the project.
During a commercial break for Thursday Night Football ahead of his performance, A$AP Rocky appeared on screen to deliver some important news. "Thursday night football. Amazon. First time back on stage. Album finished. Don't Be Dumb. Let's go," he said.
A$AP Rocky just announced his album is finished during a Thursday Night Football commercial ?

"My album is done, don't be dumb, let's go" pic.twitter.com/OjEdMMYMdV

— NFR Podcast (@nfr_podcast) December 9, 2022
Aside from playing chart-toppers "Praise the Lord," L$D" and "Yamborghini High," Rocky performed three new tracks during the livestreamed Los Angeles set. Among them, one paid tribute to fallen hip-hop icons. As the song progressed, the rapper projected images of several late musicians, including 2Pac, Biggie, DMX, Nipsey Hussle, Pop Smoke and Mac Miller.
"N***** dying every other night / N***** crying, that's a part of life / Lying to my face trying to say that it's all good knowing nothing right,"  he raps.
Earlier this week, Rocky revealed that his forthcoming album, which will follow 2018's Testing, takes heavy inspiration from Metro Boomin. In an interview with GQ, he said, "I'm gonna put it to you like this: This next album needs to be just called Flacko Boomin, you hear me?"
A$AP Rocky has not revealed the album's release date or tracklist. Stay tuned for more information.
In more music news, Paramore's "The News" video sees Hayley Williams rage against the headlines.