Knucks Drops Deluxe Version of 'Alpha Place,' Presents New Documentary Trailer
The two-part 'KNUCKLES' documentary will be available to watch on December 19 and December 21, respectively.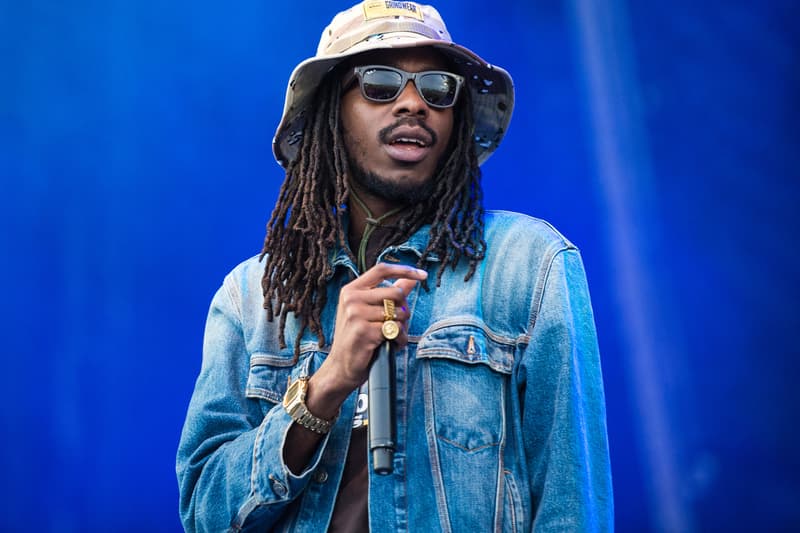 Hot on the heels of his recent Best Album Award at the 2022 MOBO Awards, U.K. rapper Knucks has just dropped a new deluxe version of his winning project Alpha Place – and the musician has also announced the release of a brand new, two-part documentary.
The first installment of Alpha Place was a well-received one, featuring hit records such as "Leon The Professional," Nice & Good" featuring SL, "Die Hard" with Stormzy, and the Breaking Bad-inspired single, "Los Pollos Hermanos." However, this new deluxe version of the project features two new songs, "Lucious" with U.K. drill front-runner, Kwengface — which dropped earlier this year — and an all-new track in the form of "Don't Look Up."
For Knucks, his music is rooted in various pockets across the rap universe; one reflective of the diversity across the country, and another that's also present of the troubles that come with being a part of an ethnic minority in England. Alpha Place embodies this perfectly with silk-cut rhymes, merged with hard-hitting statements that touch on trouble with law enforcement, knife crime, and the general adversity that comes with being a Black man.
In addition to the new music, Knucks has also presented the trailer to his brand new documentary, KNUCKLES. Directed by Lauren Luxenberg and Alfie Barker — and produced by Untold Studios — the documentary follows Knucks' Alpha Place roll-out, while we also get a look into what inspired the project.
The short drama-doc biopic is told through the voices of his friends, family, and collaborators and also explores Knucks' career journey so far in the form of a film about friendship and community. We also look back at Knucks' childhood, where he grew up, and how he has built his name as one of the most exciting musicians in U.K. rap.
You can see the official trailer for KNUCKLES above and the two-part documentary will be available to watch on December 19 and December 21, respectively. You can also listen to the deluxe version of Alpha Place below.
In other music news, FLO has become the first group to win the BRITs Rising Star Award.