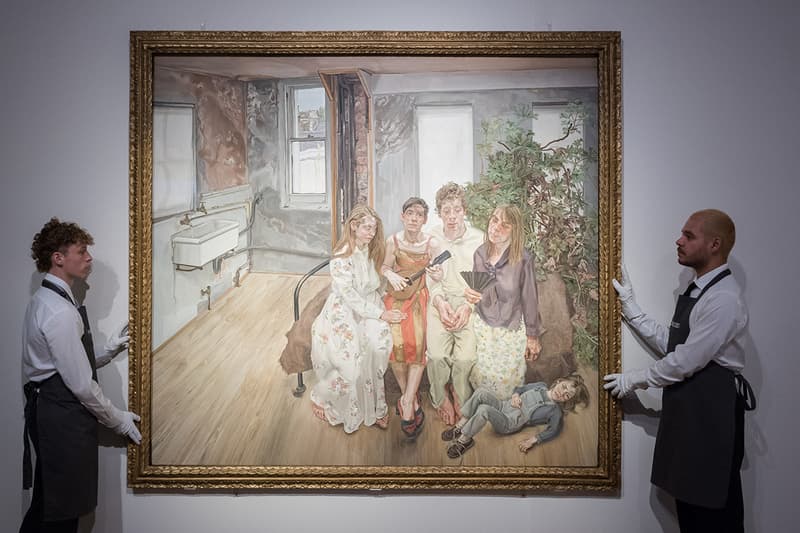 Paul G. Allen Christie's Collection Becomes Most Expensive Art Auction Ever, Fetching Record $1.5 Billion USD
The estate of Microsoft co-founder auctioned a collection of over 150 masterpieces.
---
The Paul G. Allen collection at Christie's has made history as the most expensive art auction ever. Originally estimated to be worth around the $1 billion USD mark, the collection exceeded expectations and sold a record of $1.5 billion USD.
The two-part sale of over 150 museum-worthy masterpieces from the late co-founder of Microsoft is slated to benefit charity. The first of the two Allen sales has just shattered a six-month-old record of $922 million USD that was previously held by art spouses Harry and Linda Macklowe. The auction saw records set for works by Cezanne, Gauguin, Seurat, Klimt and Van Gogh.
By the end of the night, five paintings landed in the exclusive club of selling for more than $100 million USD at auction including, Paul Cézanne's 1888-90 Cubism precursor "La Montagne Sainte-Victoire." The most expensive piece sold of the evening was Georges Seurat's 1888 "Les Poseuses, Ensemble (small version)" which fetched $149.24 million USD. Other pieces that sold way above their estimates included Edward Steichen's haunting 1904 photograph of the Flat Iron Building, selling for four times the estimate at $12 million USD.
While only 60 of 150 lots were sold this sale, the value of the collection has already garnered major success, proving the immunity of the art world despite world events.
In case you missed it, teamlab Massless is a new permanent museum coming to Beijing.