Kid Cudi Responds to Backlash for Deleting Song "Love" off SoundCloud
An ongoing saga between Twitter fans and The Chosen One.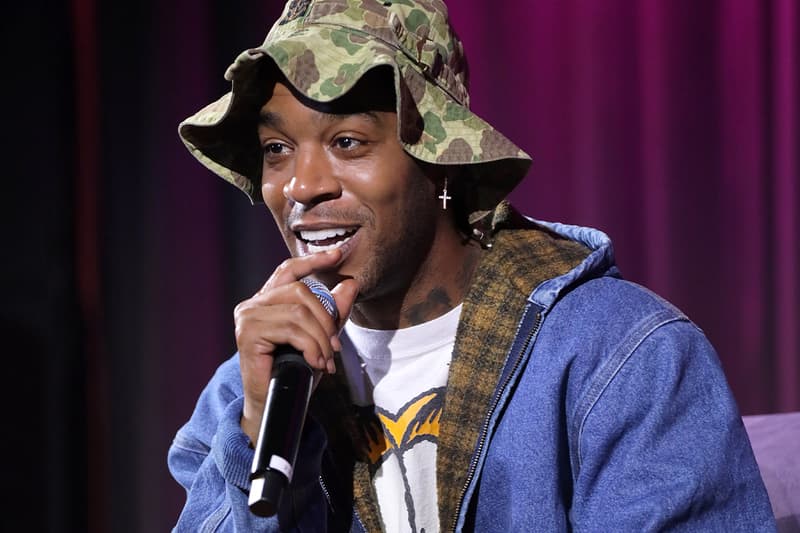 Kid Cudi is once again at the forefront of criticism from music fans. Fans have recently noticed that the artist has deleted his song "Love" from SoundCloud with some claiming that they liked the free version more than the DSP one.
The Man on the Moon artist took to Twitter to rant publically about the criticism he has received for pulling the song stating that it is because of these issues that make him want to quit music, "It's one of the reason i dont want to do music anymore. (Some) fans can be toxic and not cool sometimes. And this app really be showin some of yall true colors." He continued in another tweet that he knows he'll be happy again after he stops making albums. It appears that Cudi has had it with the backlash. However, in another tweet, he confirmed that he is very much grateful for the "blessings" in his life, despite the rant.
While that is the case, fans are unhappy with his response. One user is saying that he should give his fans more credit for expressing their opinion, " Kid Cudi should love all his fans not pick and choose because of the music platform they use." Another user even criticized the rapper for "calling fans toxic," while another seems to believe that, "Nobody hates Kid Cudi fans more than Kid Cudi."
The online criticism occurred earlier today when a fan praised Cudi's SoundCloud version of his The Boy Who Flew to the Moon Vol. 1 bonus cut, calling it a masterpiece. Cudi then responded saying that he had actually released it officially before another fan weighed in and said that the SoundCloud version "hits differently." Appearing to take that into offense, Cudi removed the song from SoundCloud and was later bashed by fans for the move. Take a look below at the tweets.
U know i released this officially right? https://t.co/QcTTY29liK

— The Chosen One (@KiDCuDi) November 9, 2022
Taking it off https://t.co/XTMyur1fZN

— The Chosen One (@KiDCuDi) November 9, 2022
Anybody switchin up and talkin shit about me taking off my song on soundcloud thanx for showin who u truly are. Its one of the reason i dont want to do music anymore. (Some) fans can be toxic and not cool sometimes. And this app really be showin some of yall true colors.

— The Chosen One (@KiDCuDi) November 9, 2022
Ill be happy when I stop makin albums so I dont have to deal w this madness anymore. ?

— The Chosen One (@KiDCuDi) November 9, 2022
Dont get it twisted either im happy and this is not a rant before headlines make it that haha just being honest w everyone

— The Chosen One (@KiDCuDi) November 9, 2022
In other music news, Lil Wayne and Yung Bleu team up for collaborative single "Soul Child."