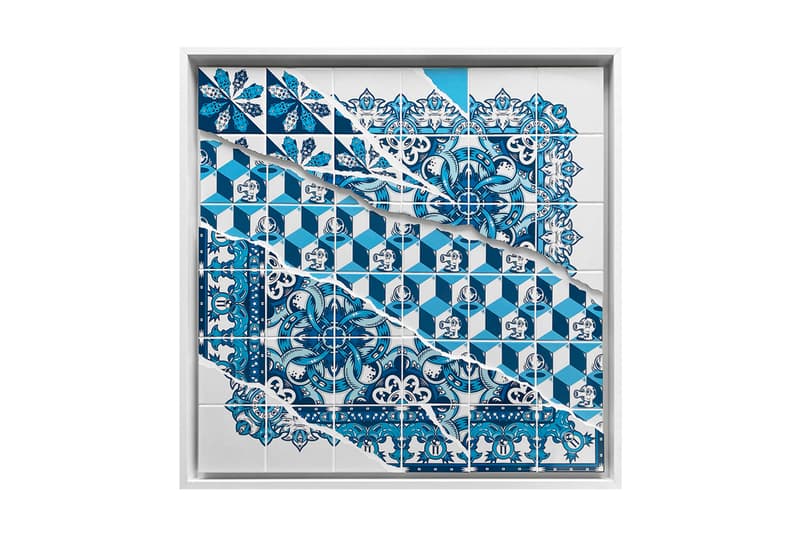 1 of 6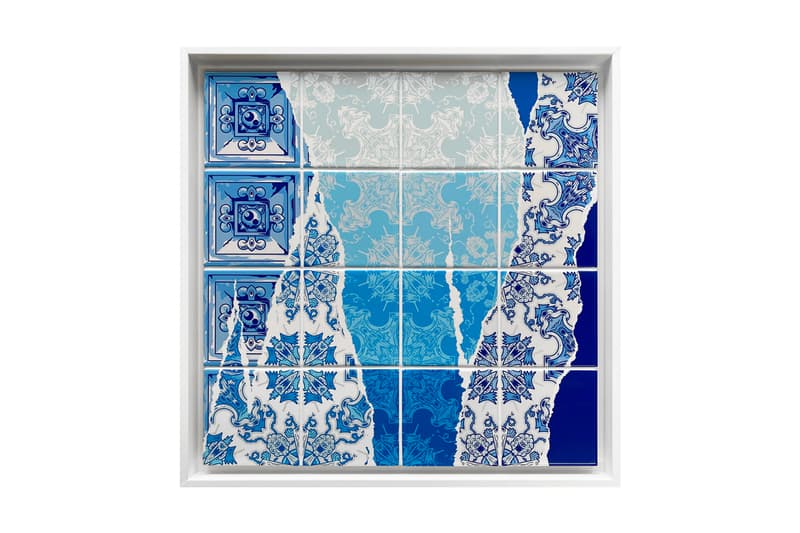 2 of 6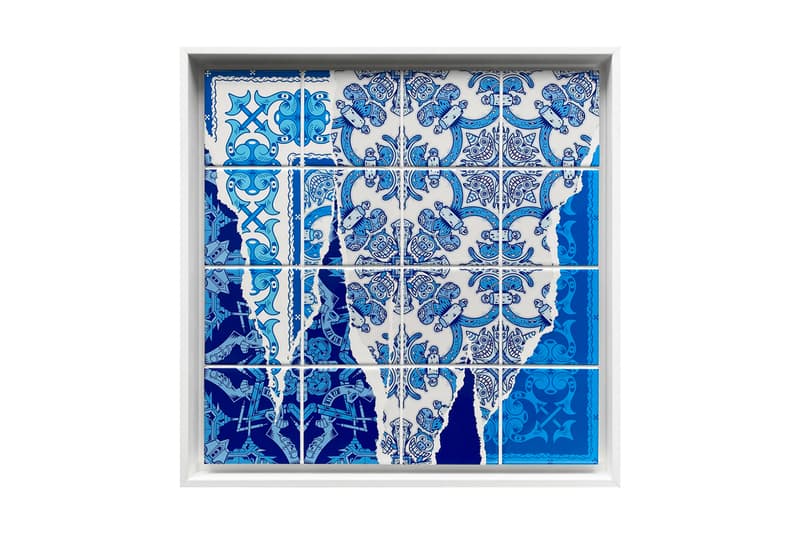 3 of 6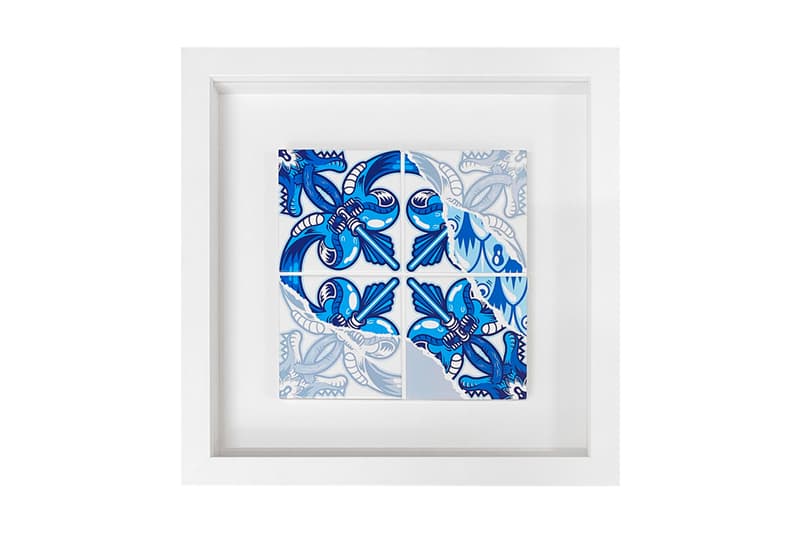 4 of 6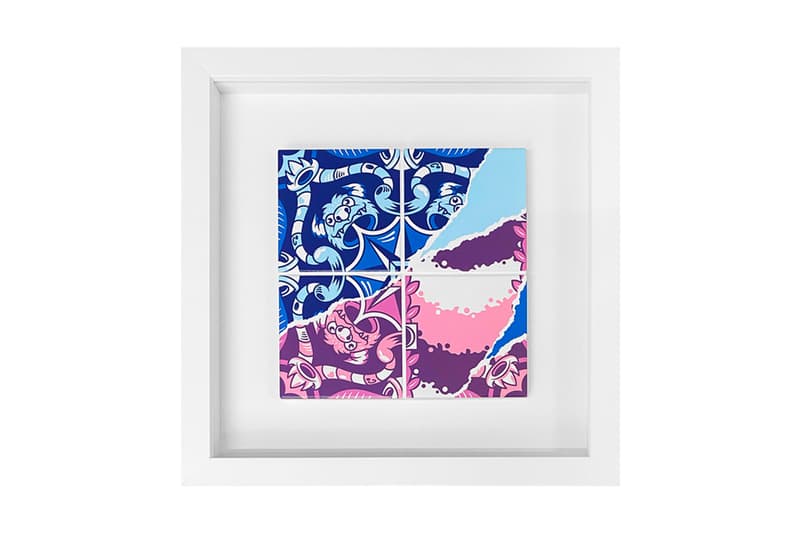 5 of 6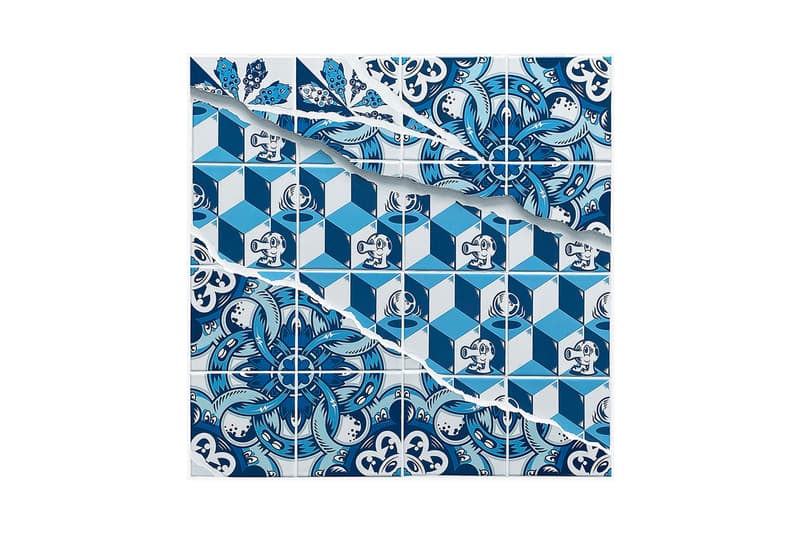 6 of 6
Subliminal Projects Presents Traditional Portuguese Tiles With a Contemporary Twist
The exhibition is part of a new series of work by artist Diogo Machado, aka ADD FUEL.
---
Portugal is a country that is packed with history. From Porto to the Algarve region, you can find stories of the country's past imbued within those intricate ceramic tiles, known as azulejos, that draws in visitors from around the world.
Subliminal Projects in Los Angeles is set to unveil a new solo exhibition by Portuguese artist Diogo Machado, aka ADD FUEL, which showcases this storied art form within a contemporary lens. In YOUTH ETERNAL, the artist presents a series of new works that reflect his coming-of-age, including a public mural that ADD FUEL created at Little Joy, a local bar just a stones throw from the gallery.
"In my work, I always suggest an adventure, a journey through focused attention in the composition, and the discovery of nuance through layers, patterns, allegories, and the unstoppable constructive dynamism of the story I present in each piece. It guides the viewer to discover intricate details, and a story over time," said the artist in a statement.
Acclaimed artist and owner of Subliminal Projects, Shepard Fairey, had this to say:
"ADD FUEL's art functions on several levels literally and metaphorically. His pieces master the aesthetics of traditional Portuguese tile work while adding his own playful character illustrations subversively woven into the designs. These two seemingly disparate styles are so elegantly blended together that discovering the oddity within the harmony is both bizarre and joyful. The actual and faux rips ADD FUEL incorporates into his art are more than just a nod to paper, the common material of modern street art, they're also a provocative bit of visual dissonance since tiles don't rip. Despite the incongruity of tiles and rips, ADD FUEL's visually seductive compositions evoke a sense of time passed and a story behind each layer."
To complement the event, ADD FUEL and Fairey will release a collaborative print in conjunction with the opening of YOUTH ETERNAL. Modular, 2022 is an edition of 500, sizes at 18 x 24 inches and is printed on thick pure white paper — signed and numbered by both artists. The print will be available to purchase for $115 USD at the opening reception on November 12, from 7 to 10pm PT and online on November 17 at 10am PT. The exhibition will be on view from November 11 to December 10.
Elsewhere, we connected with Jacob Rochester for the lastest HypeArt Visits.
Subliminal Projects
1331 Sunset Blvd
Los Angeles, CA 90026