Nas and Hit-Boy Share Tracklist for Forthcoming LP 'King's Disease III'
The rapper-producer's new collaboration is out for streaming on Friday.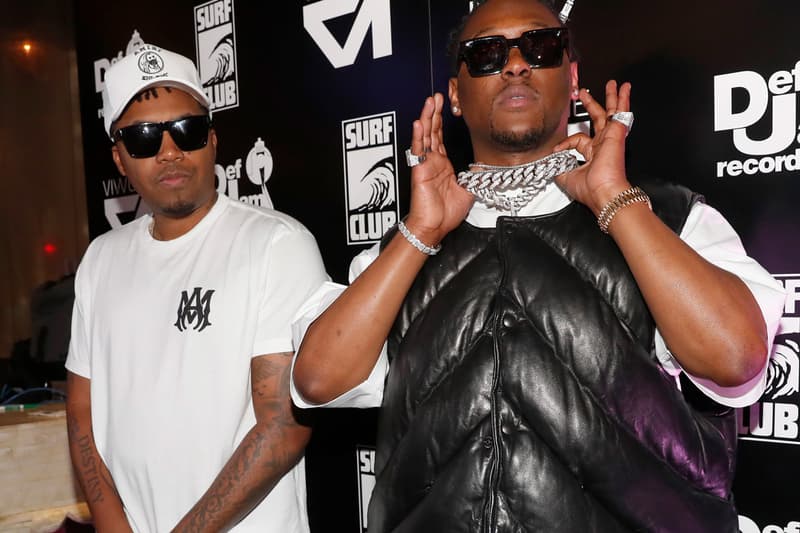 With just two days left before Friday's release of the highly-anticipated King's Disease III, Nas and Hit-Boy have revealed the project's tracklist.
Executive produced by Nas and Hit-Boy, KD3 will span 16 tracks, plus one bonus track. Unless the artists are keeping features under wraps until the album actually drops, it doesn't have guest artists on any of the songs, according to the tracklist.
The LP opens with a single called "Ghetto Reporter," followed by "Legit" and "Thun." A ways later, it'll round off with the single "Don't Shoot." A bonus track, "Til My Last Breath," will also appear on the album.
KD3 will land as the third installment in the series, which launched with the inaugural LP in August 2020. That first album went on to win a GRAMMY for Best Rap Album, while its sequel, released just a year later, received a nomination in the same category.
Between King's Disease projects, the rapper-producer duo put out another collaborative LP, Magic, last December.
Nas and Hit-Boy's King's Disease III is out for streaming on Friday, November 11.
View this post on Instagram
In other music news, Lil Wayne and Yung Bleu have teamed up for the collaborative single "Soul Child."