Maison Margiela Gives the Samsung Galaxy Z Flip4 the Bianchetto Effect
Alongside more House-specific details that set this apart from your usual flip-phone.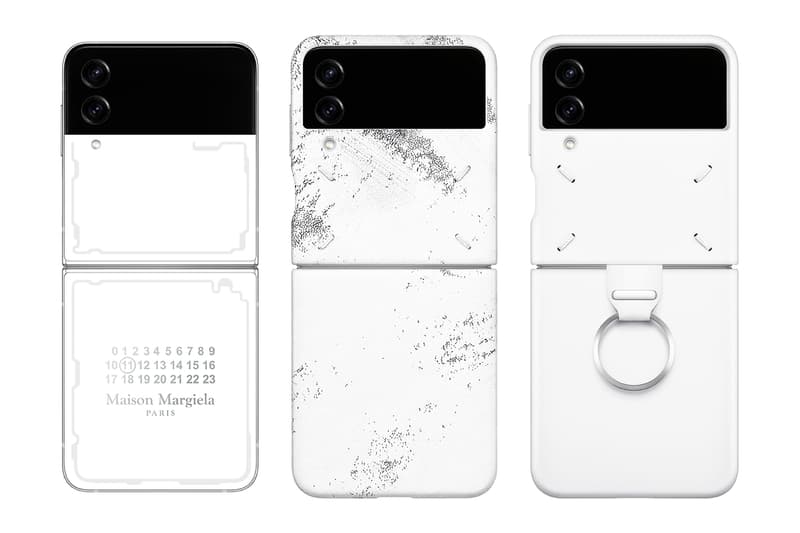 1 of 4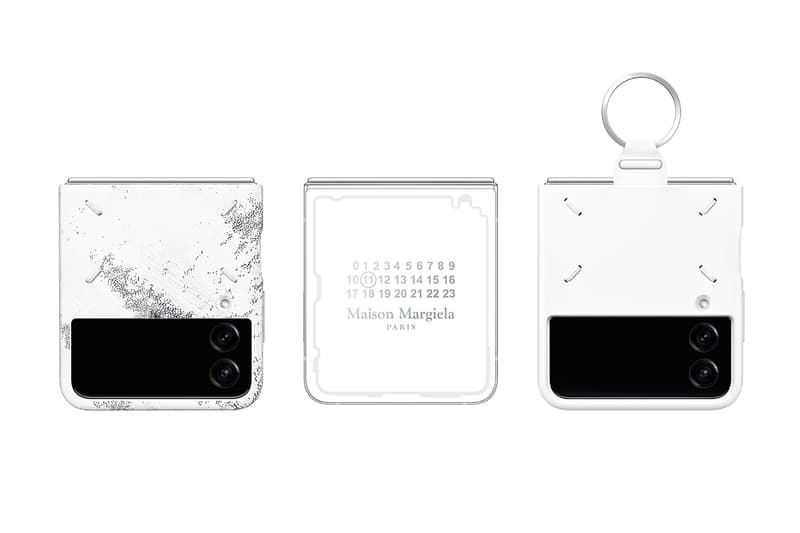 2 of 4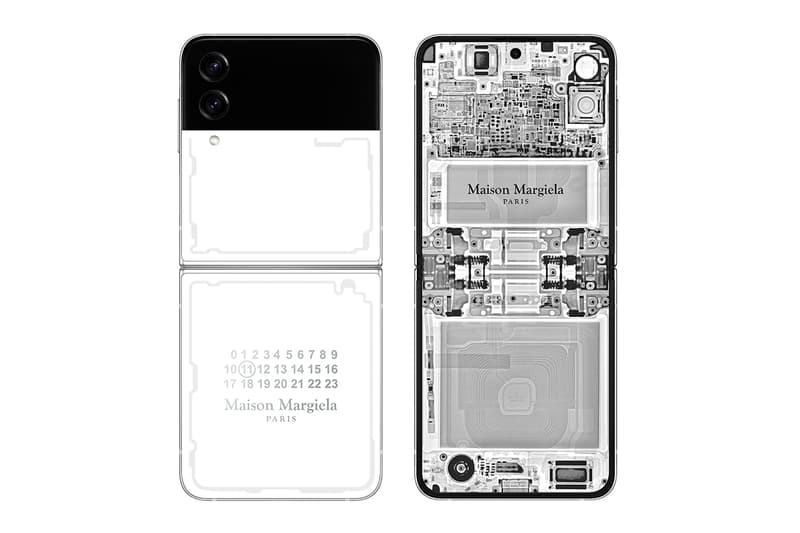 3 of 4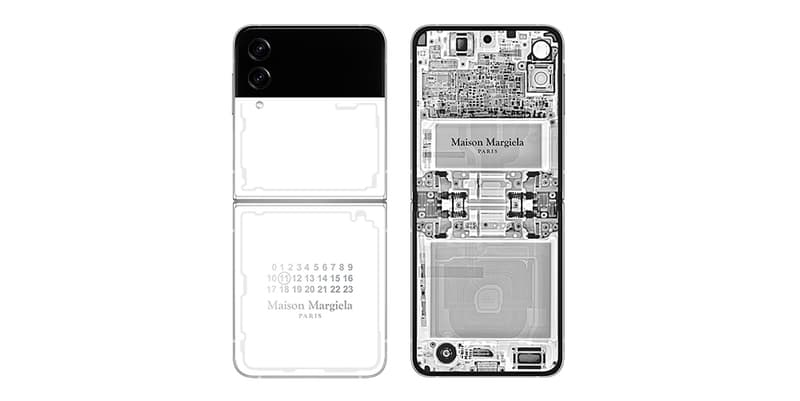 4 of 4
Designer phones were all the rage in the aughts — Baby Phat x Nokia, Giorgio Armani x Samsung, Prada x LG, Dior Reveries, Moschino and so many others all put their House spin on cellular devices from this epochal era, and now, Samsung aims to revive this lost history of Y2K glamor with the Samsung x Maison Margiela Galaxy Z Flip4 "Maison Margiela Edition."
First teased in October, the collaboration continues a recent resurgence of brand x tech partnerships. From Supreme's burner phone to the Thom Browne-ified Samsung range, the smartphone world looks to have its arms open to the fashion industry once more. For Maison Margiela, this means it can infiltrate the forward-thinking design of the Galaxy Z Flip4, a device that can fit into a small trouser pocket when folded and is usable in this state, but can be unfolded to reveal a larger touch screen.
As Samsung puts it, this collaboration is designed between the "perfect pair." Both follow unconventional design routes — one splits toes (and subsequently, opinions), and the other splits phones into two. Here, Maison Margiela tints the phone in its signature matte white color, dropping in touches of gray and the House's décortiqué effect to give the illusion of the internal cables being exposed. This works alongside the brand's numerical coding, but all can be hidden with the choice of two cases.
One draws from Maison Margiela's bianchetto finish, which works alongside the emblematic four stitches for a design quintessential of the House as it looks to reveal a worn-away canvas. The second plays on the coding with a giant ring, acting as a phone holder when being held in hand.
Elsewhere, the fashion brand has looked toward inversion to create a box that's inspired by "the rough surface of the inner pulp material to provide a packaging design that's never been seen before." And, of course, the phone comes with custom UX, displaying an illusion of an x-ray.
Speaking on the project, Stephanie Choi, EVP & CMO of the MX Business at Samsung Electronics said, "Samsung and Maison Margiela both believe in breaking with convention and allowing people to celebrate their individuality, and this is no exception. With this collaboration, which combines groundbreaking technology and a unique design, we want you to be able to express your true authentic selves and celebrate what makes you unique."
The Samsung x Maison Margiela Galaxy Z Flip4 "Maison Margiela Edition" will drop on December 1 in France, Hong Kong and Korea in limited numbers. Take a closer look at the device above.
In other news, Audio-Technica has invented a pair of self-cleaning wireless earphones.