Burberry's "The Night Before" Campaign Stands Up for Self-Expression
Burna Boy and Shakira make their Burberry campaign debuts.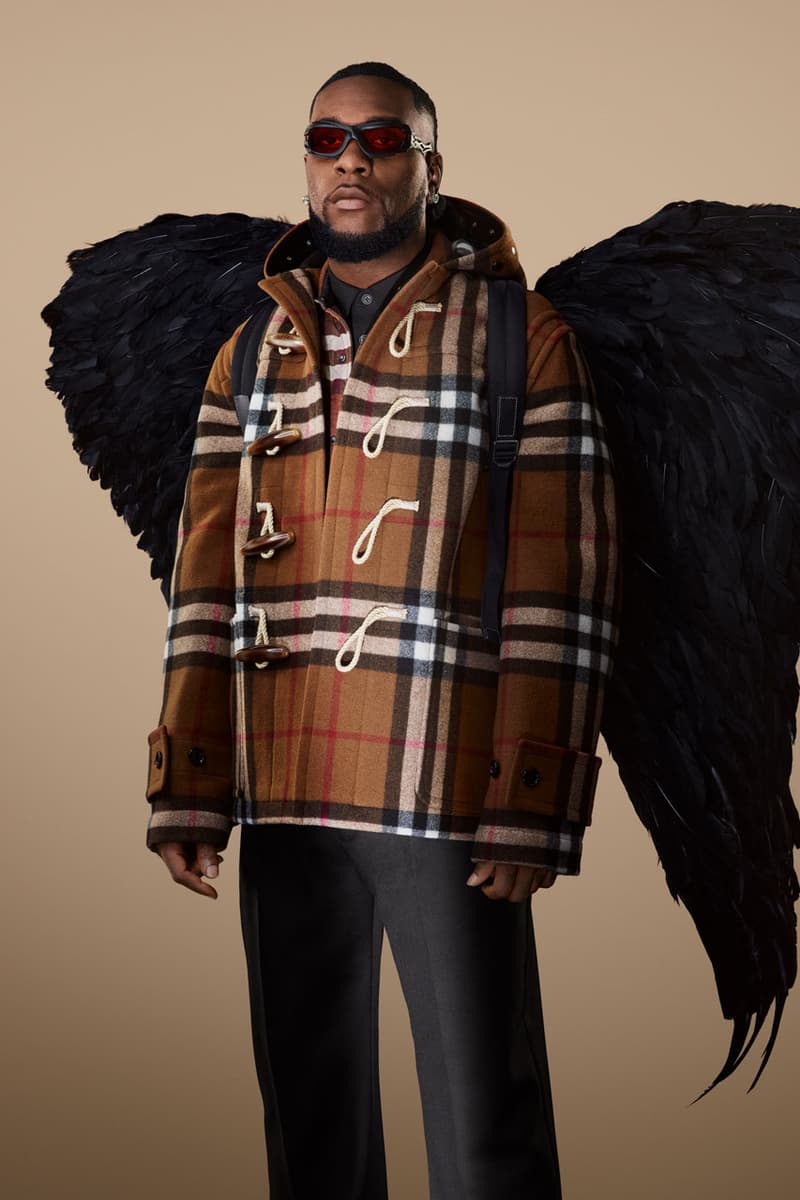 1 of 4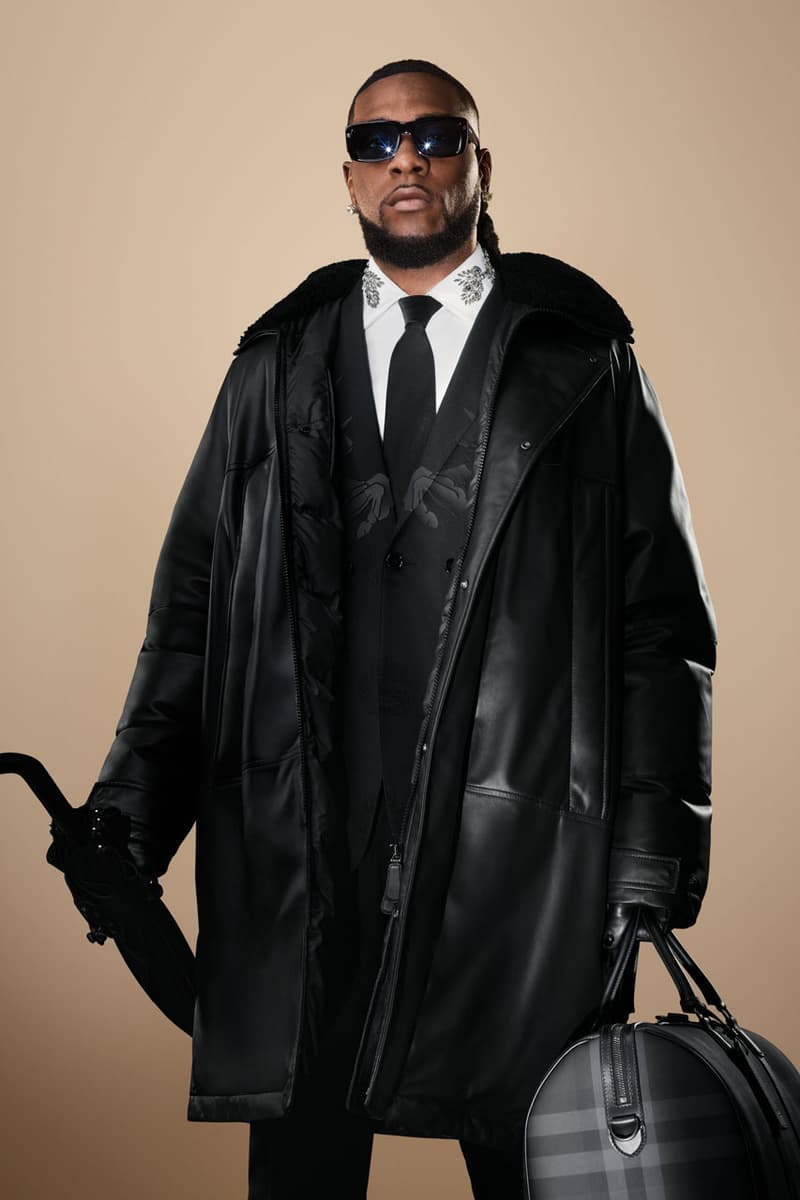 2 of 4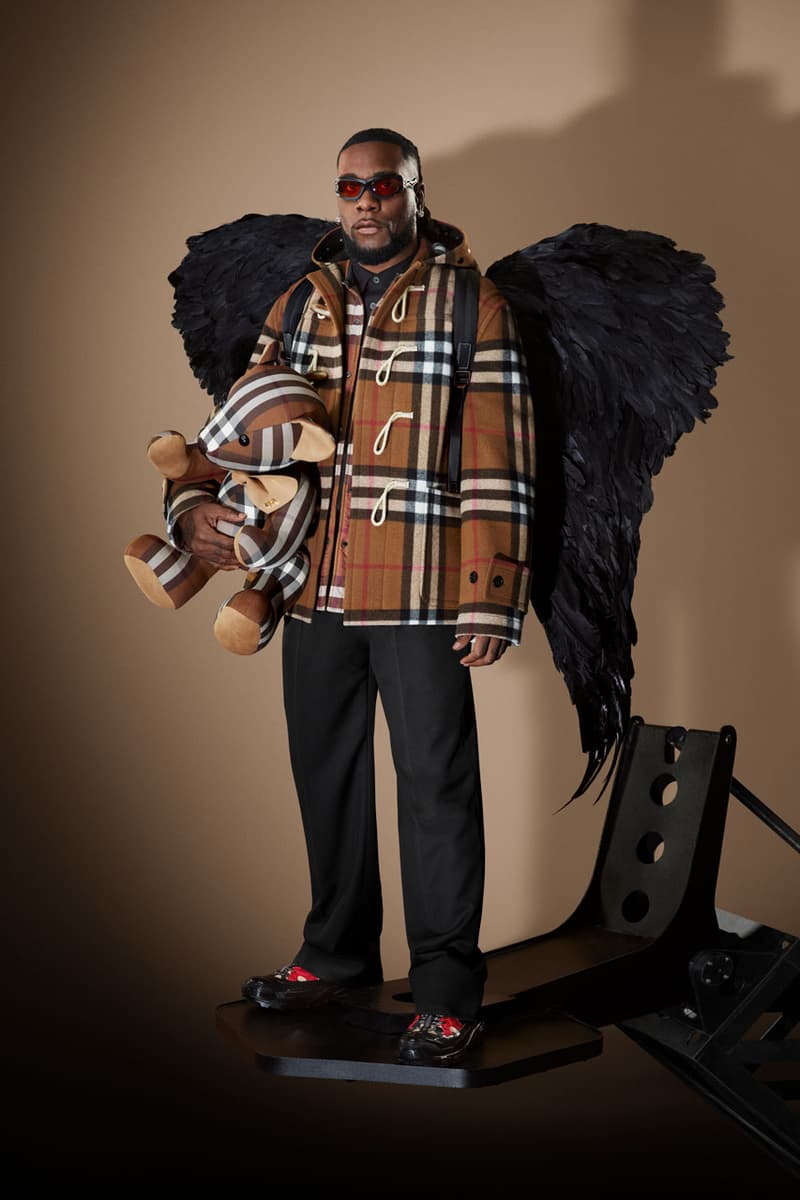 3 of 4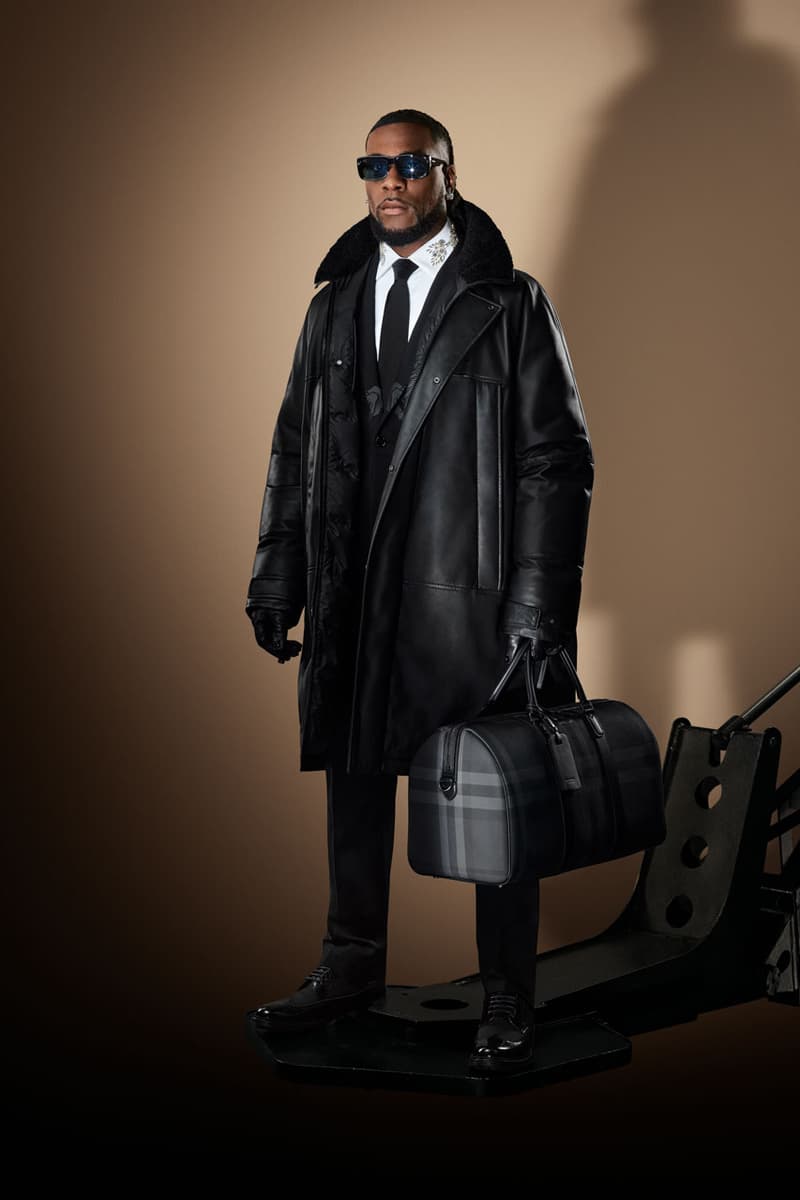 4 of 4
Burberry has just presented its latest campaign, "The Night Before," and it expresses excitement and anticipation ahead of the festive holidays.
The British label has been keeping busy as of late. For example, Burberry recently dropped a high-profile collaboration with Minecraft which looked into Burberry's adventurous mindset while also exploring a reimagined version of the City of London.
Now, the luxury fashion house has enlisted world-renowned musicians Shakira and Burna Boy — who both make their Burberry campaign debuts — to present a selection of duffle and trench coats, along with an assemblage of sharp-fitting shirts and accessories for breezy nights in the city that also capture the essence and exhilaration of the night before.
Said to celebrate the "ultimate feeling of self-expression," Burberry's "The Night Before" campaign shows its chosen musicians stride across freshly-fallen snow and both protagonists also rehearse to the rhythm of the season. Throughout the campaign video, the artists showcase a selection eveningwear such as tulle gowns with Equestrian Knight Design and oak lead crest in light-catching crystals.
Furthermore, Burberry's menswear offering also includes padded leather parkas with logo details, black shearling, and leather coats, and an orange cotton-canvas field jacket that features a contrast collar and embroidered logo. The collection also welcomes various updates on classic styles such as cotton coats in Italian-woven technical wool — which come highlighted with the Burberry Check logo-tagged toggle closures.
Rounding off the menswear collection, a melange of cashmere wool is available, with each piece coming adorned in embroidered flowers across a selection of cardigans and sweaters. Accessories come in the form of palladium pieces which are designed with hand-applied crystal embellishments.
Burberry's "The Night Before" campaign can be seen above and the collection is available to shop online now.
In other news, take a look at the new collection from Denim Tears.