Denim Tears' "BUST DOWN TEARS" Ices Out Levi's With Swarovski Crystals
Each pair of Levi's 501 jeans will come packed with 1,726 Swarovski crystals.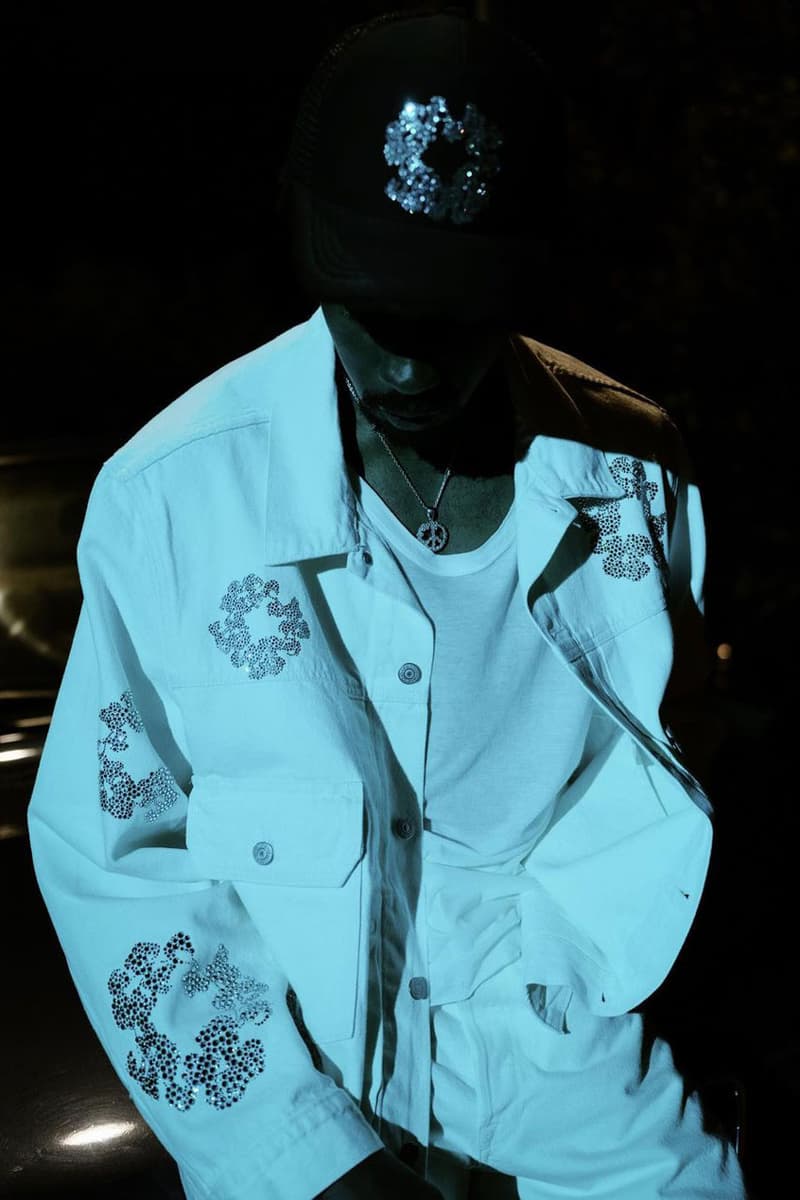 1 of 7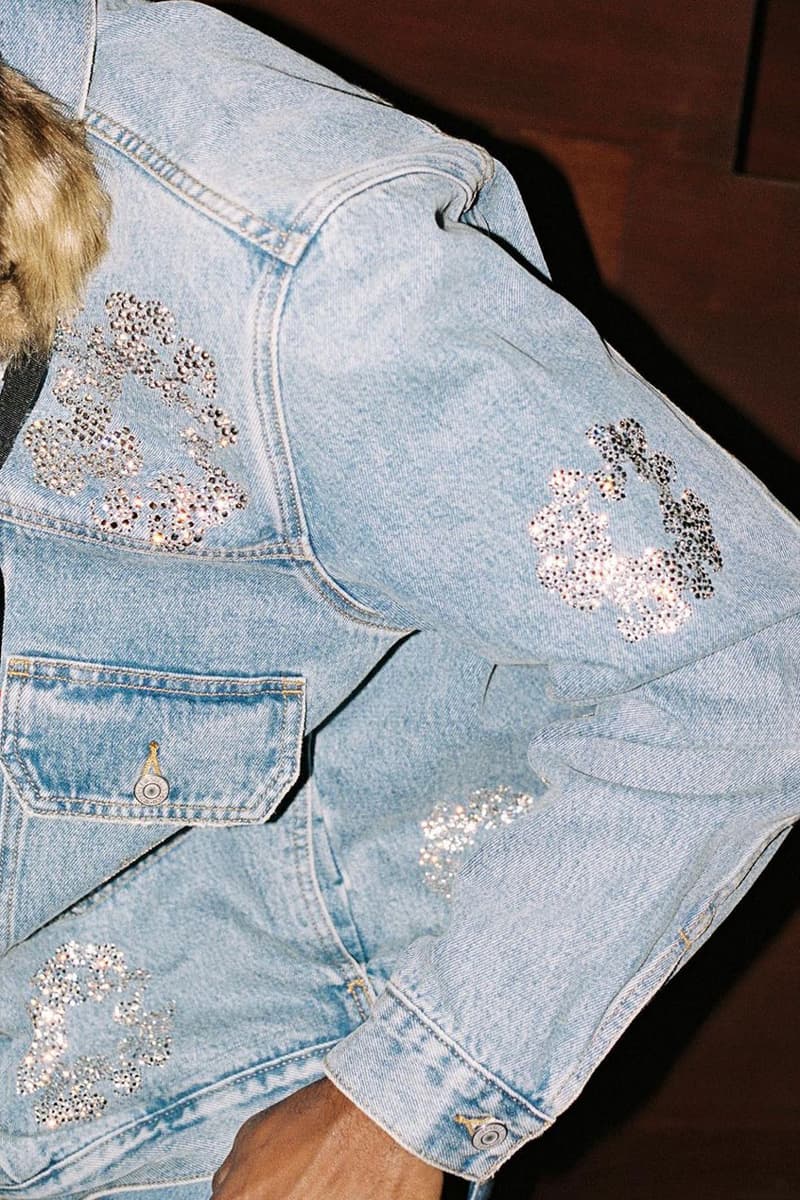 2 of 7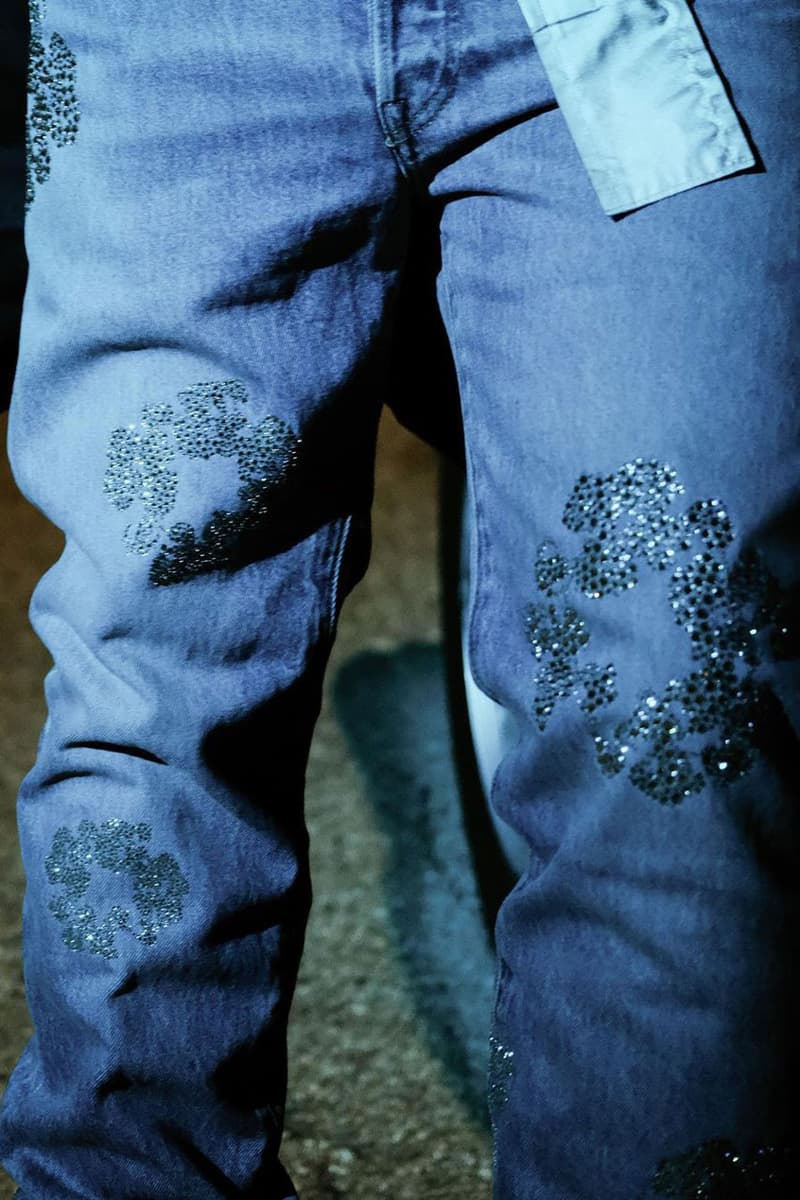 3 of 7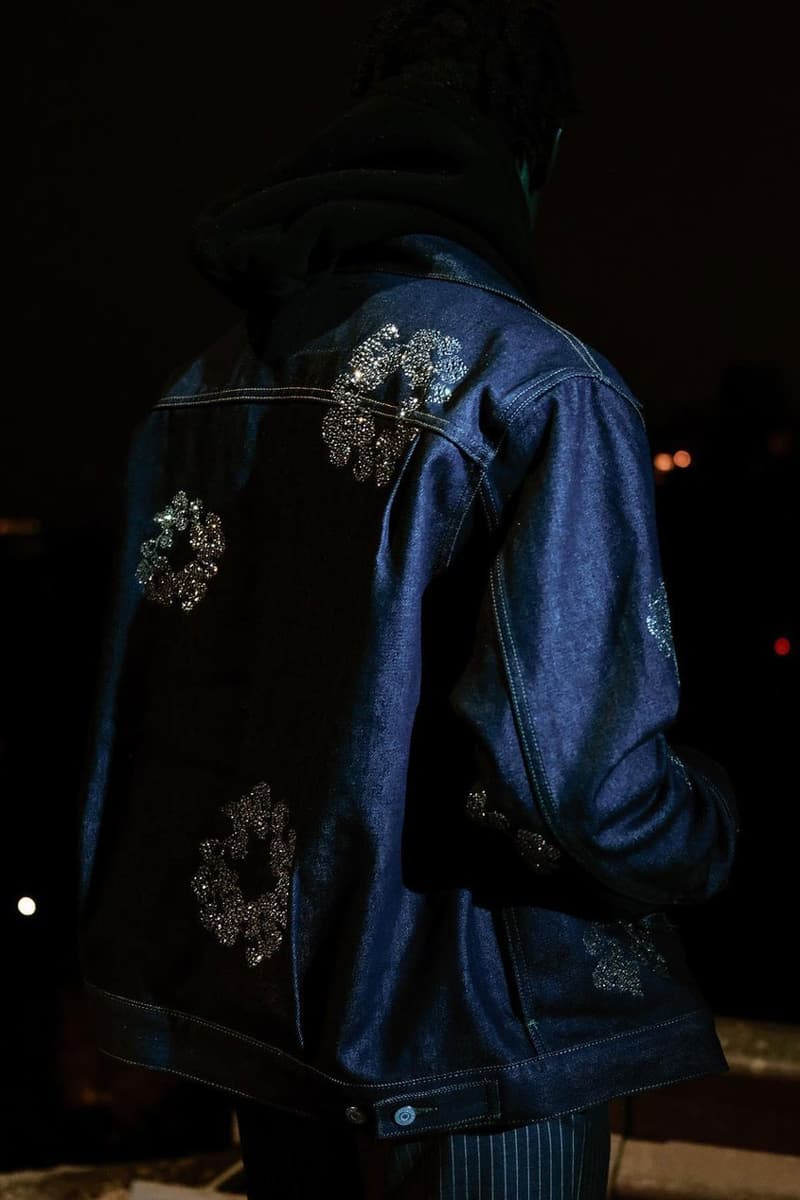 4 of 7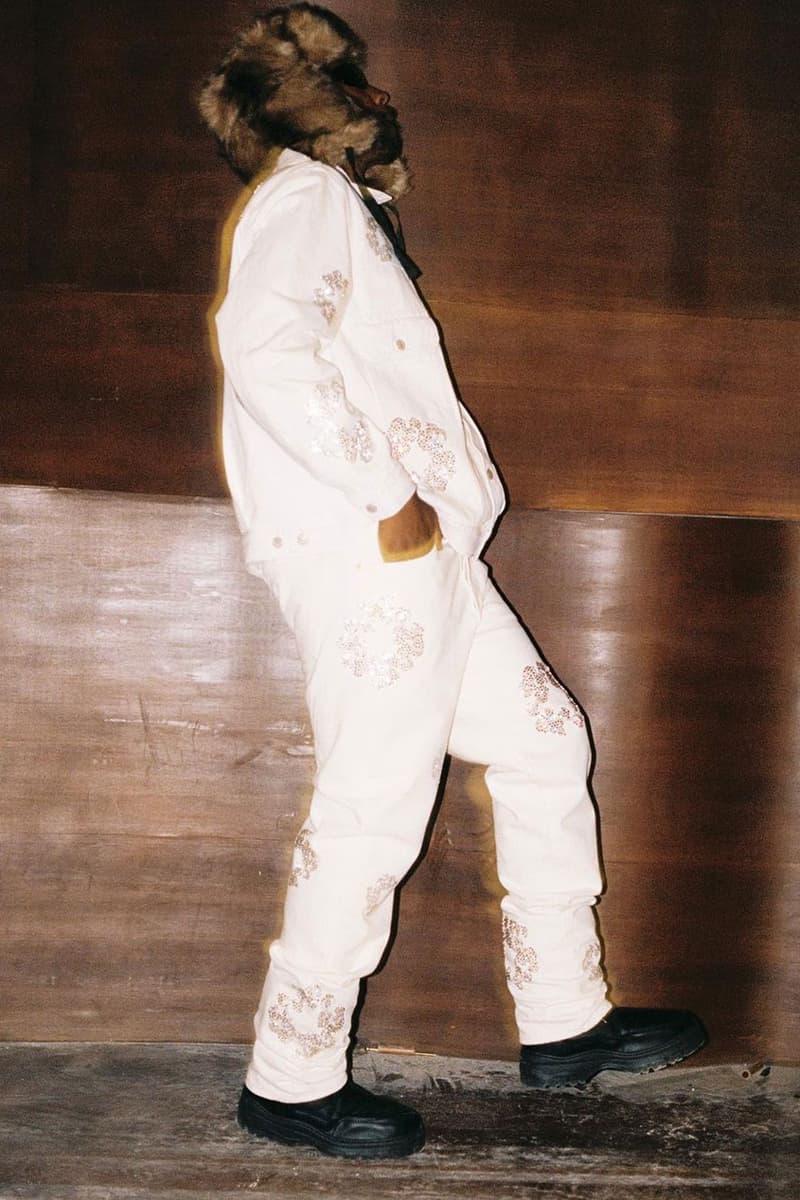 5 of 7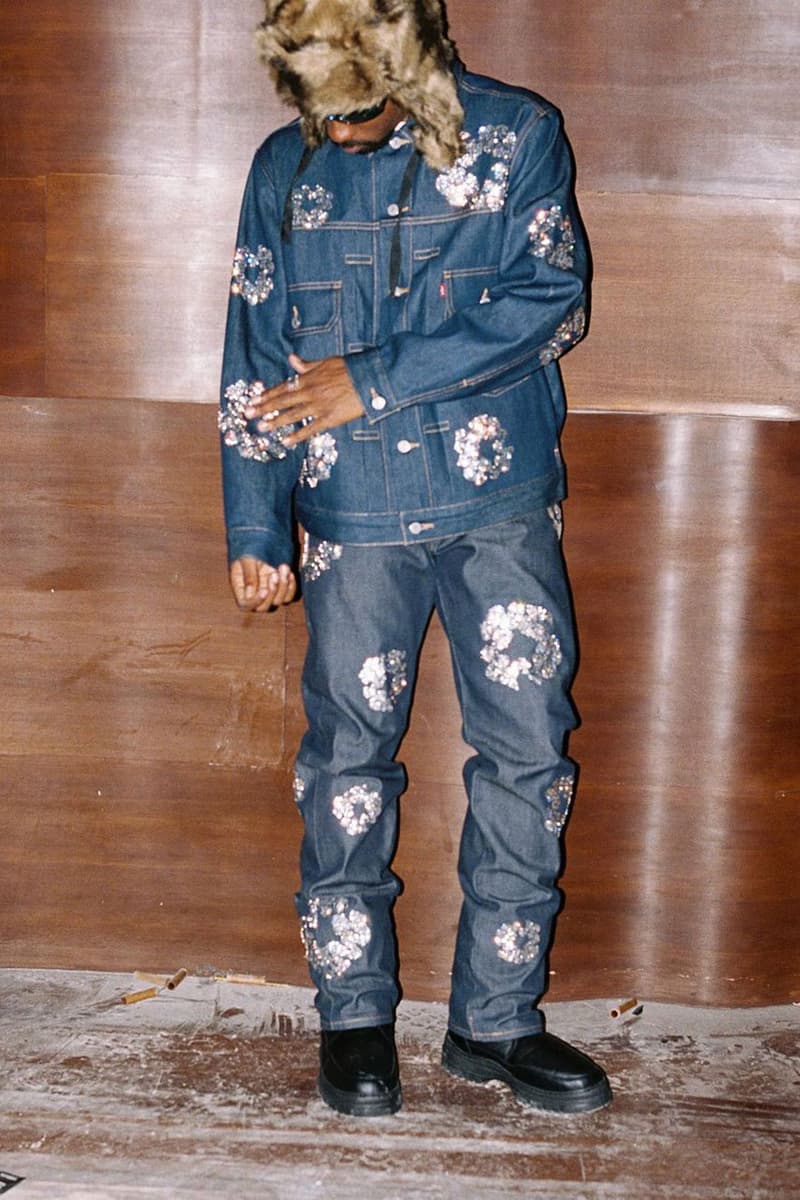 6 of 7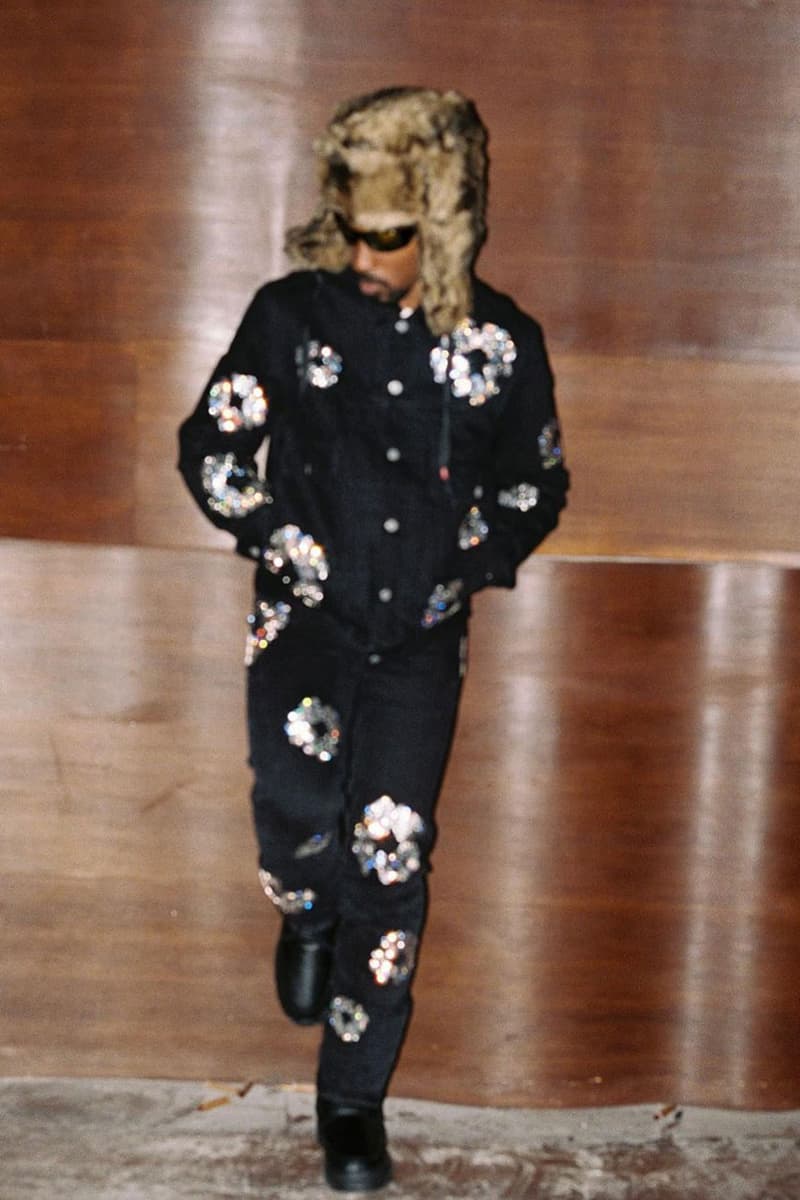 7 of 7
Tremaine Emory's Denim Tears label has just presented its "BUST DOWN TEARS" collection, which sees Swarovski crystals plastered on his iconic cotton wreath pattern.
The Atlanta-born imprint is best known for its interesting takes on denim styling, while also working in collaboration with the likes of Skepta and Sky High Farm. And while the likes of Supreme have been chomping at the bit to get Emory involved in its operations, the Atlanta-born designer is sticking to his roots, and this is represented perfectly in "BUST DOWN TEARS."
The collection presents a melange of candid imagery and showcases a new limited capsule that reimagines several iterations of its famous Type-2 jacket and Levi's 501 jeans. The garments arrive in four classic light blue, dark blue, white, and black colorways and also come with a pre-washed aesthetic which is complemented by a signature Levi-branded tag.
Swarovski crystals are used once again too, with the sparkling design taking shape of Denim Tears' classic all-over cotton wreath graphic. In addition, each pair of Levi's 501 jeans will come packed with 1,726 Swarovski crystals which are spread across the front and back of each garment.
You can take a closer look at the "BUST DOWN TEARS" collection above and it is available now on the official Denim Tears website.
In other fashion news, take a look at the new Givenchy x (B).STROY collaboration.