Haider Ackermann and FILA's Runway Collaboration Was a Sporty Trance
Appearing at one of Manchester's most gritty warehouses.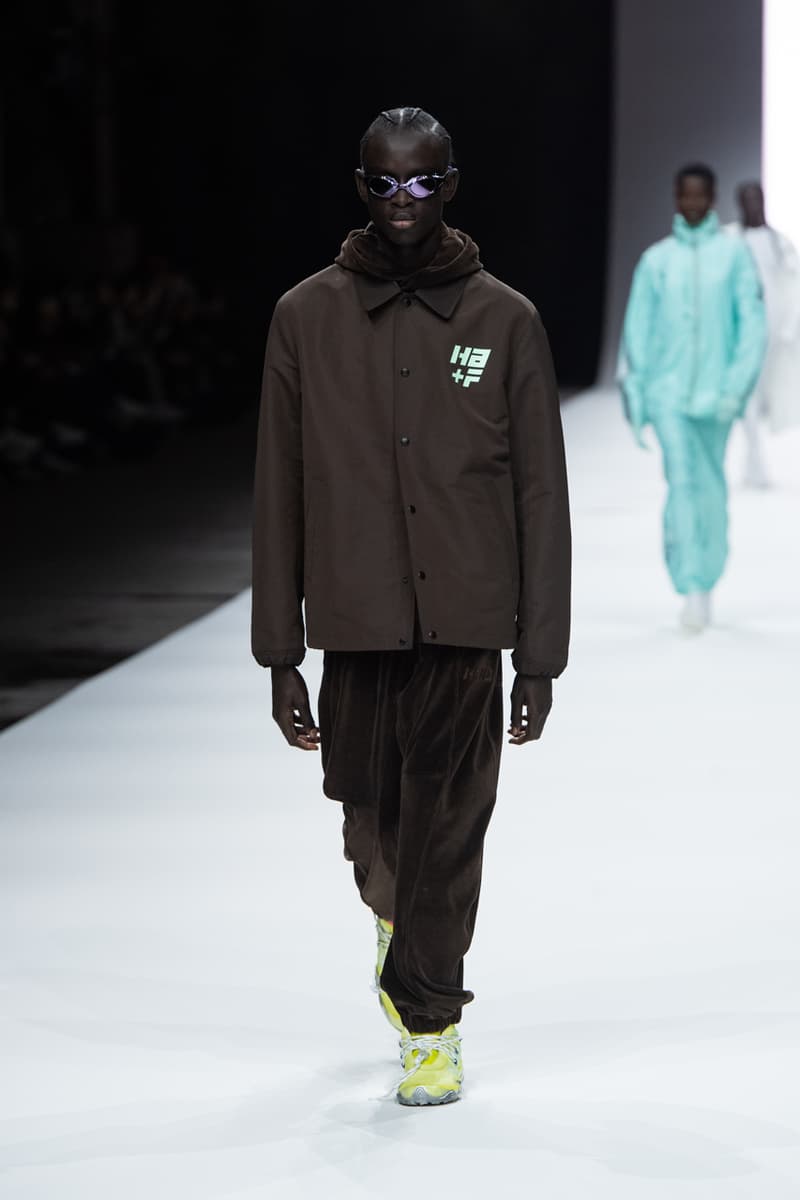 1 of 24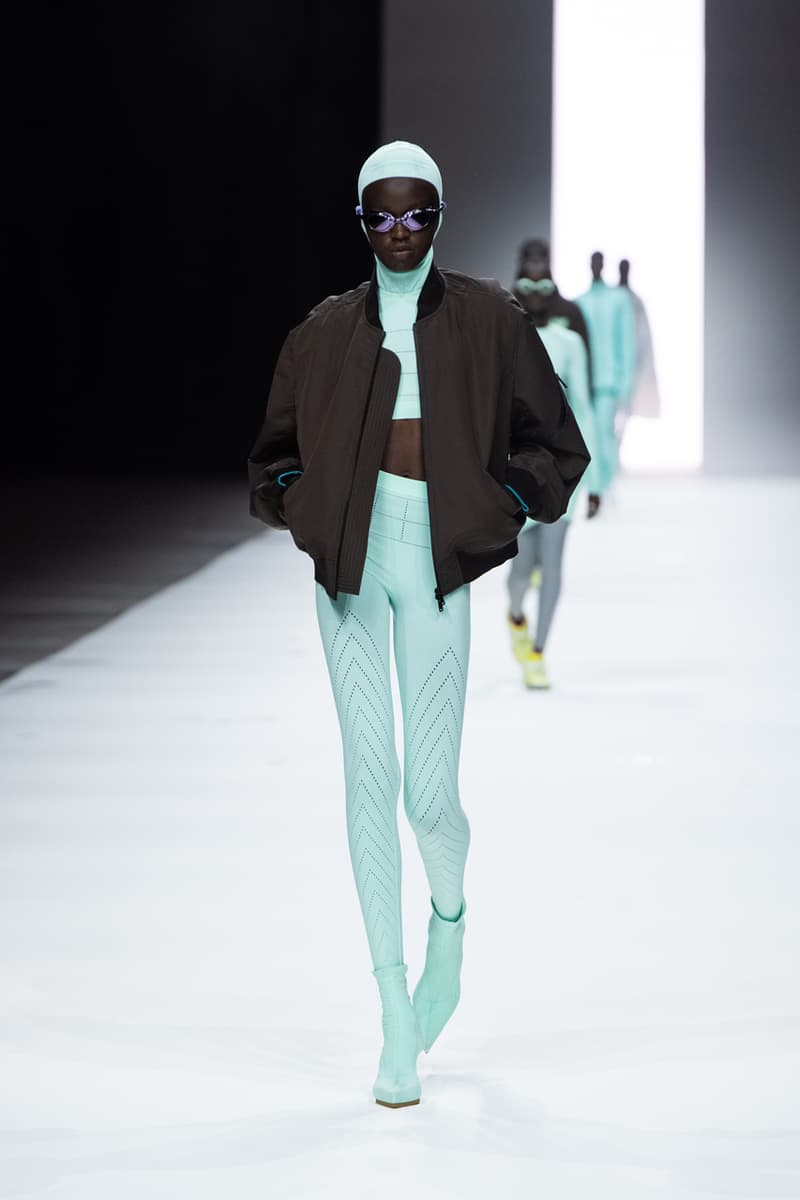 2 of 24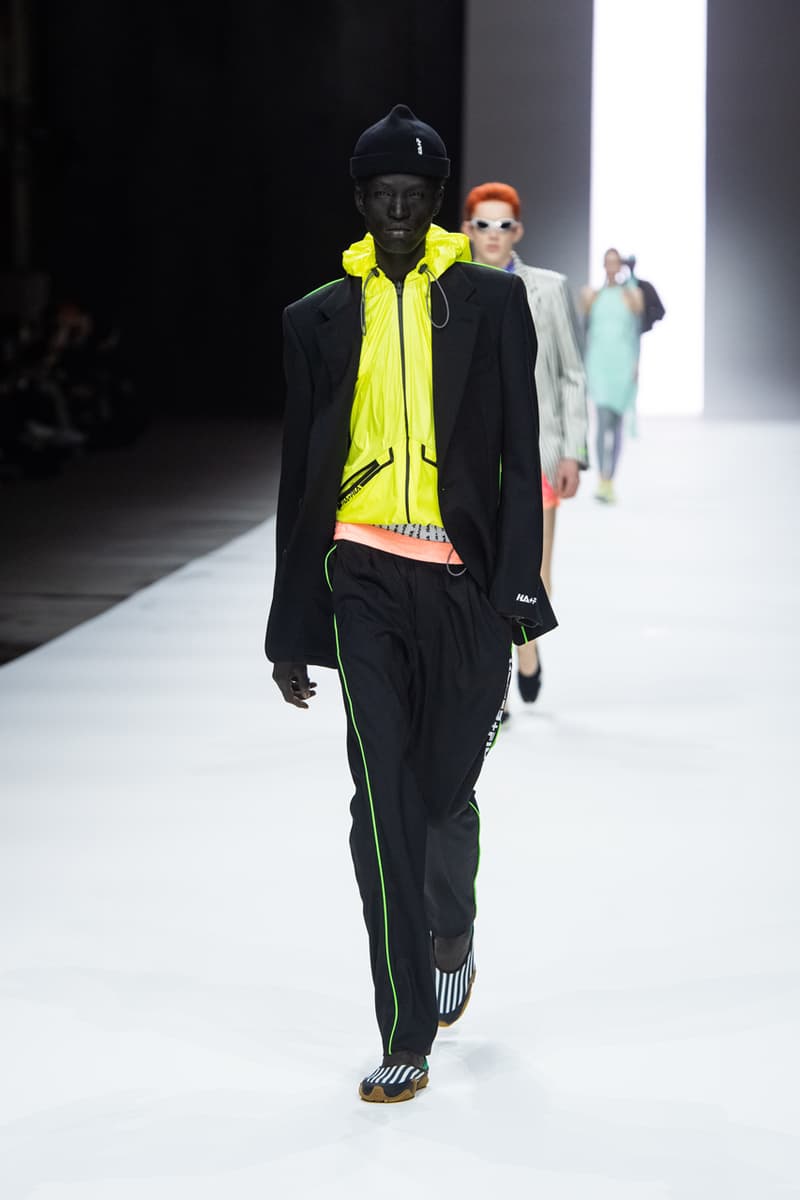 3 of 24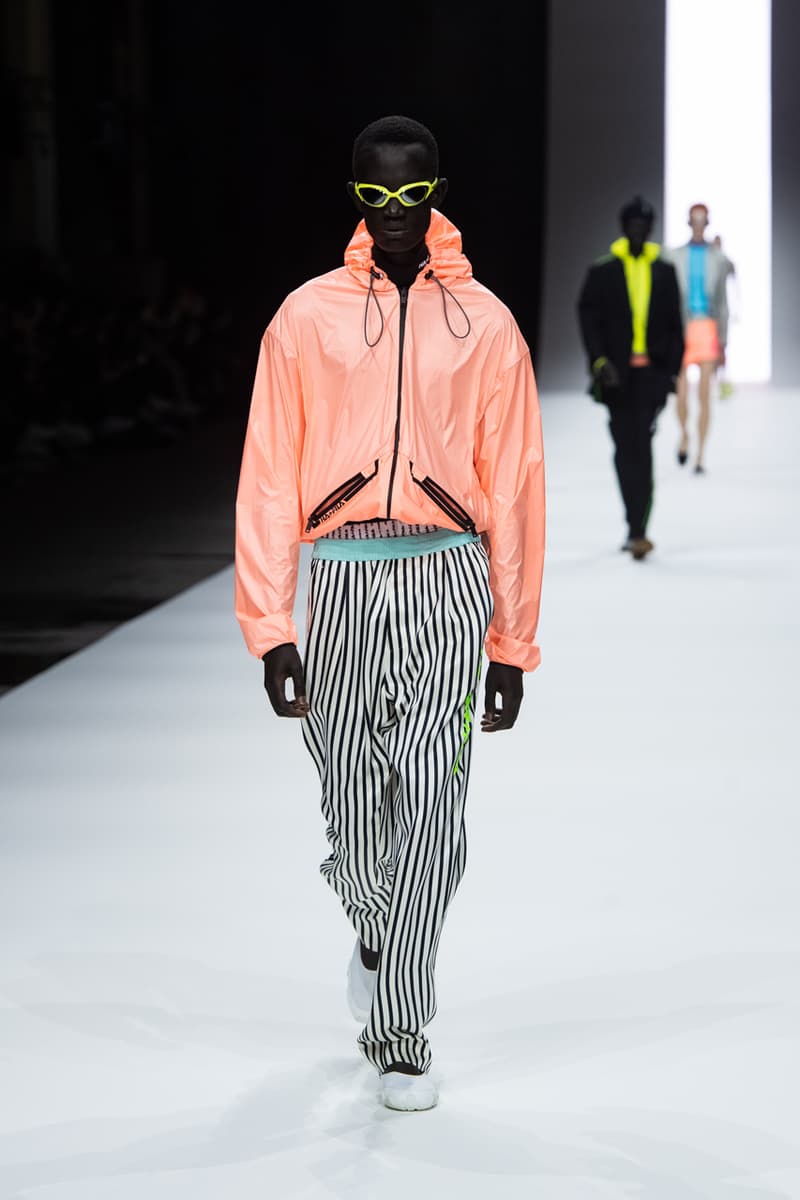 4 of 24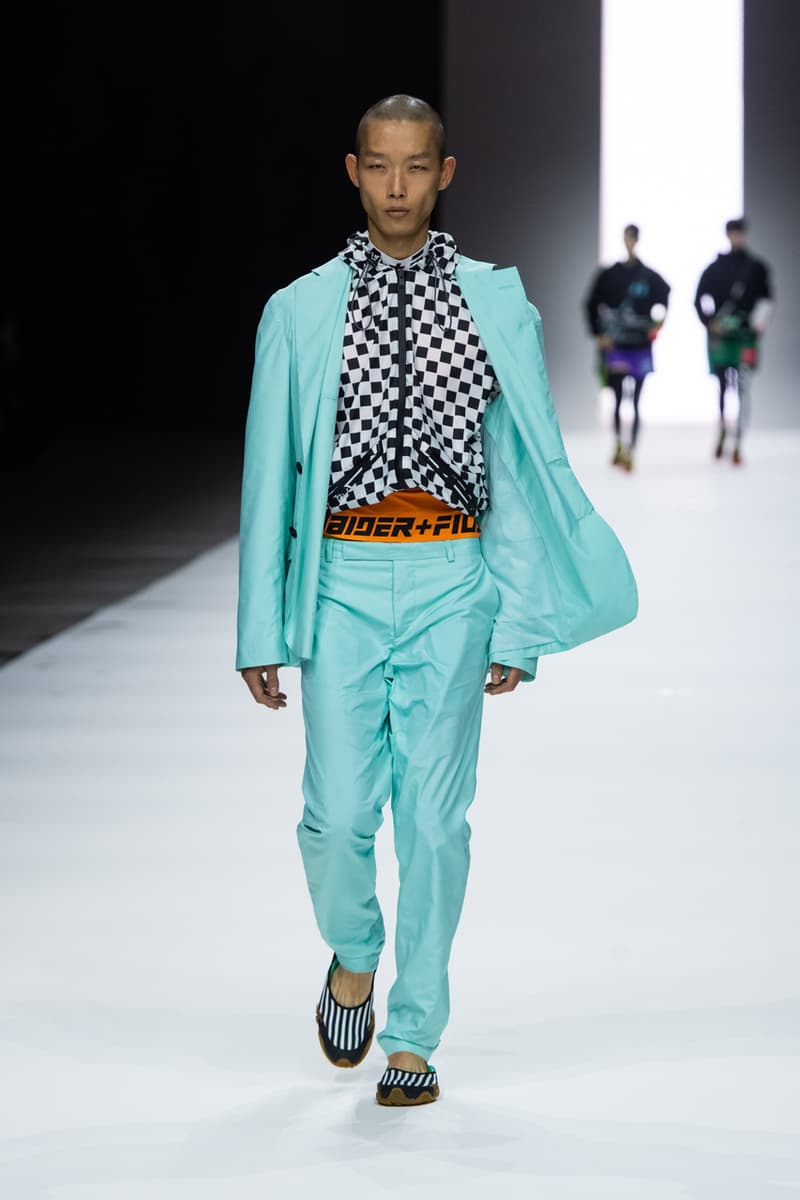 5 of 24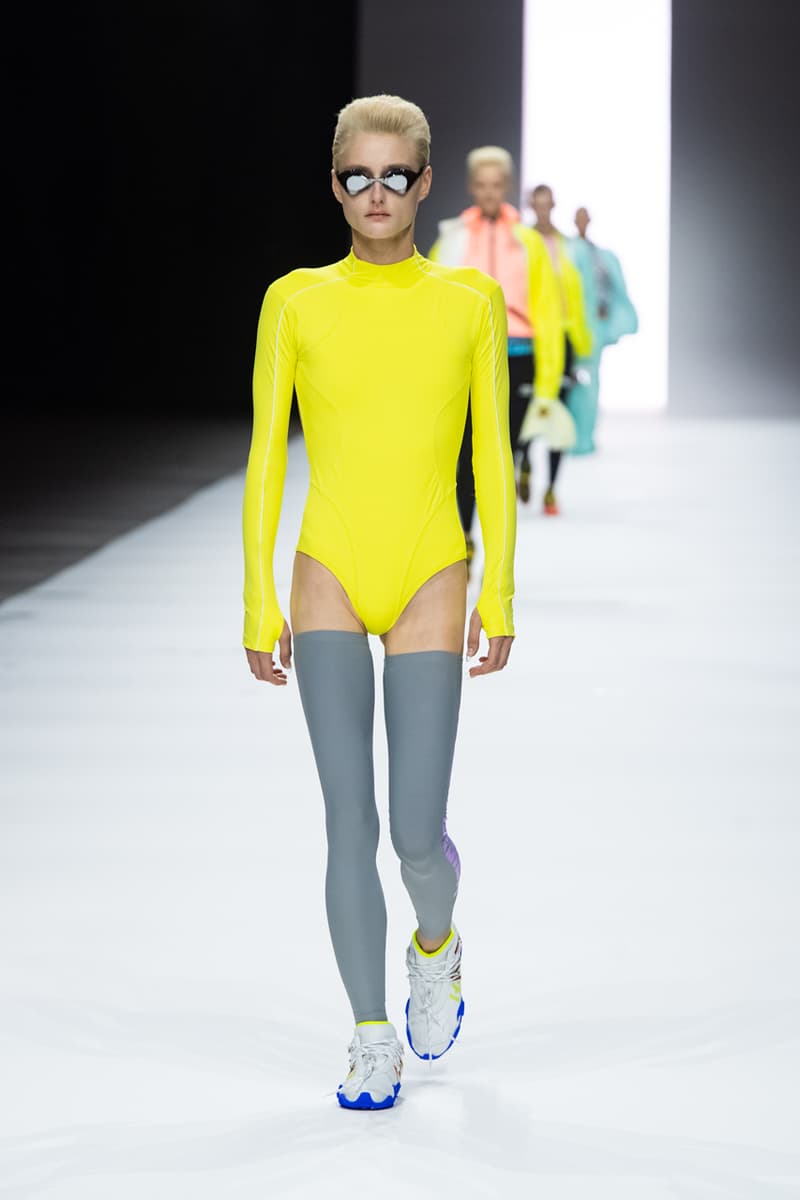 6 of 24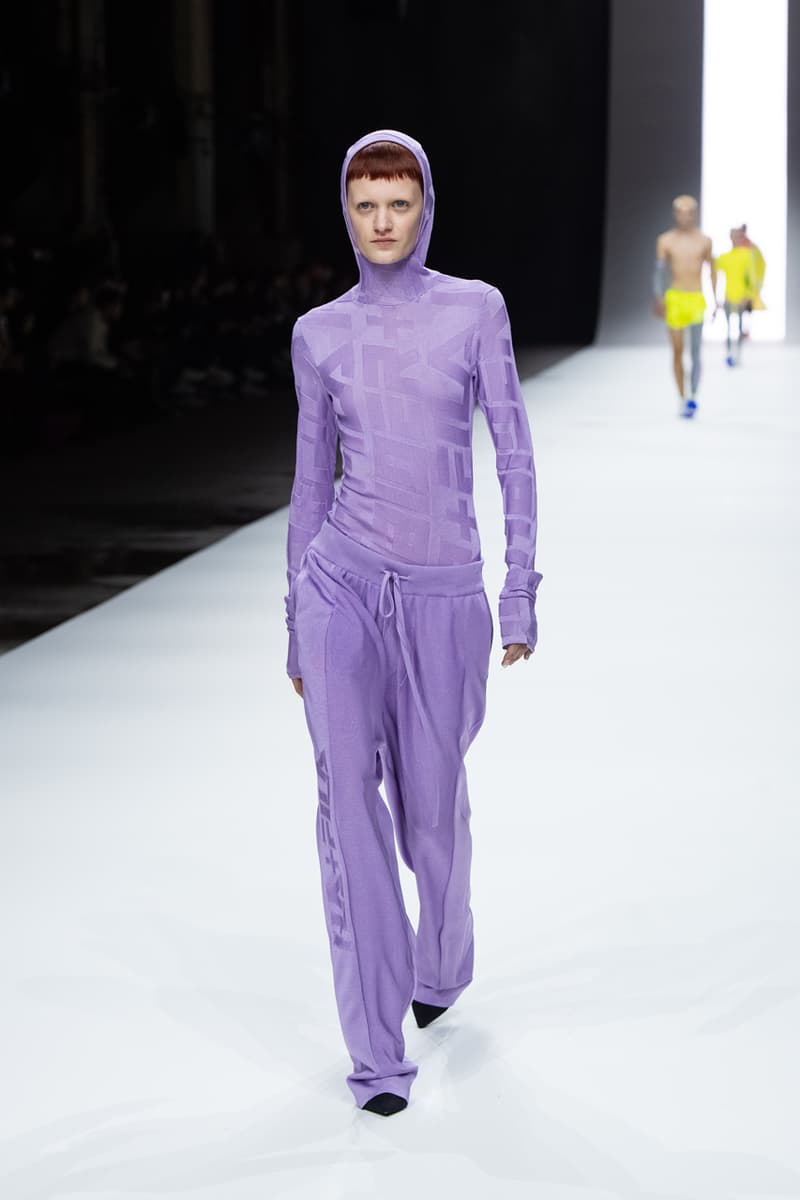 7 of 24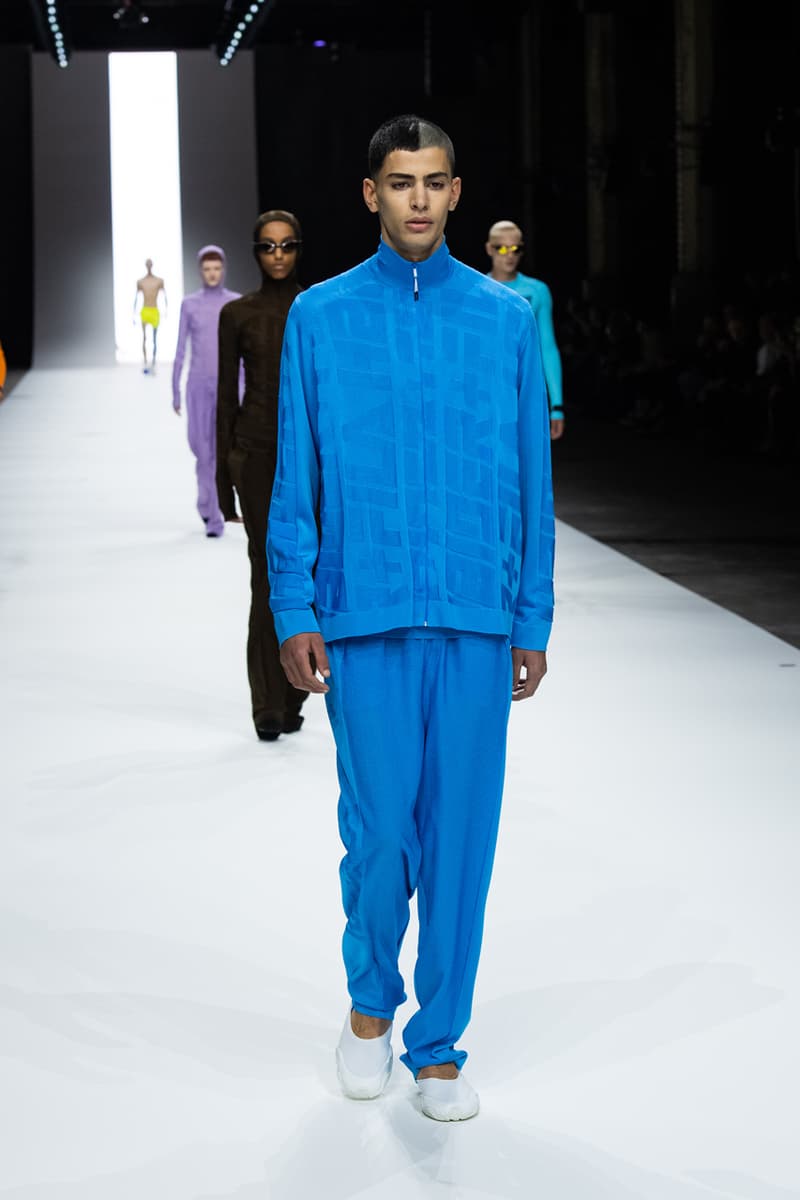 8 of 24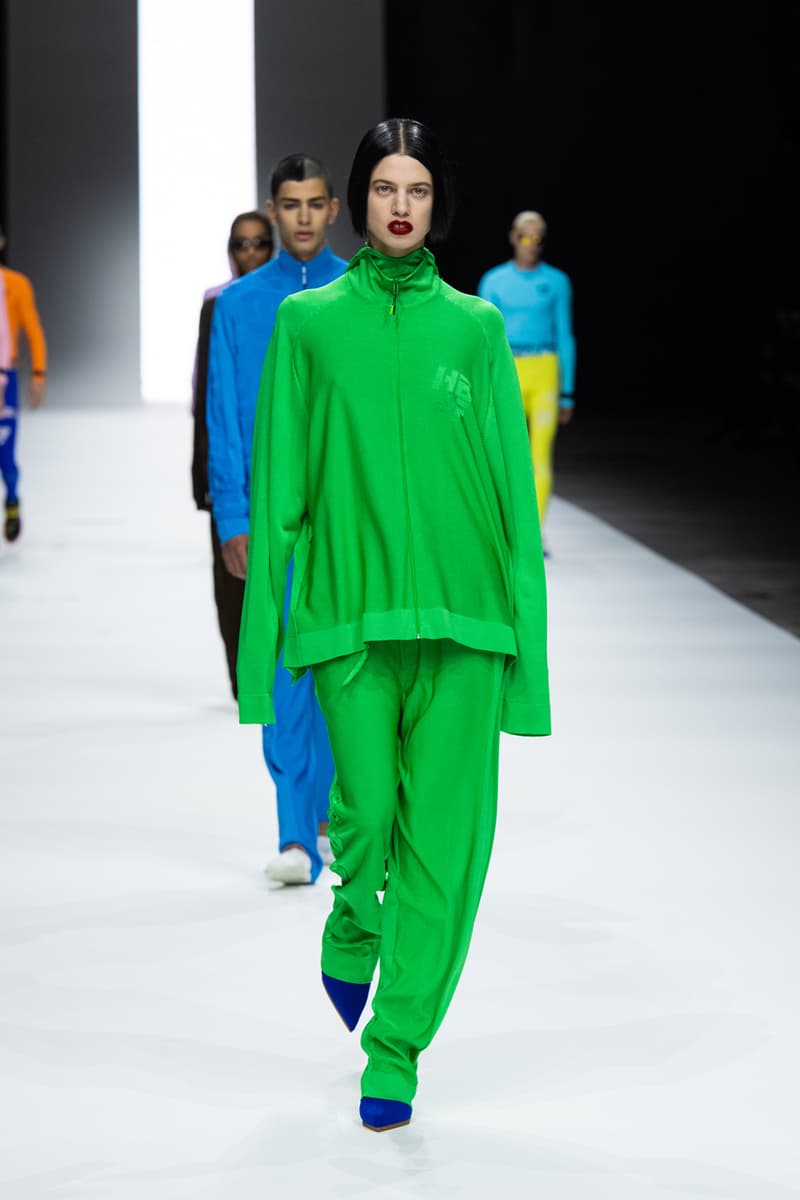 9 of 24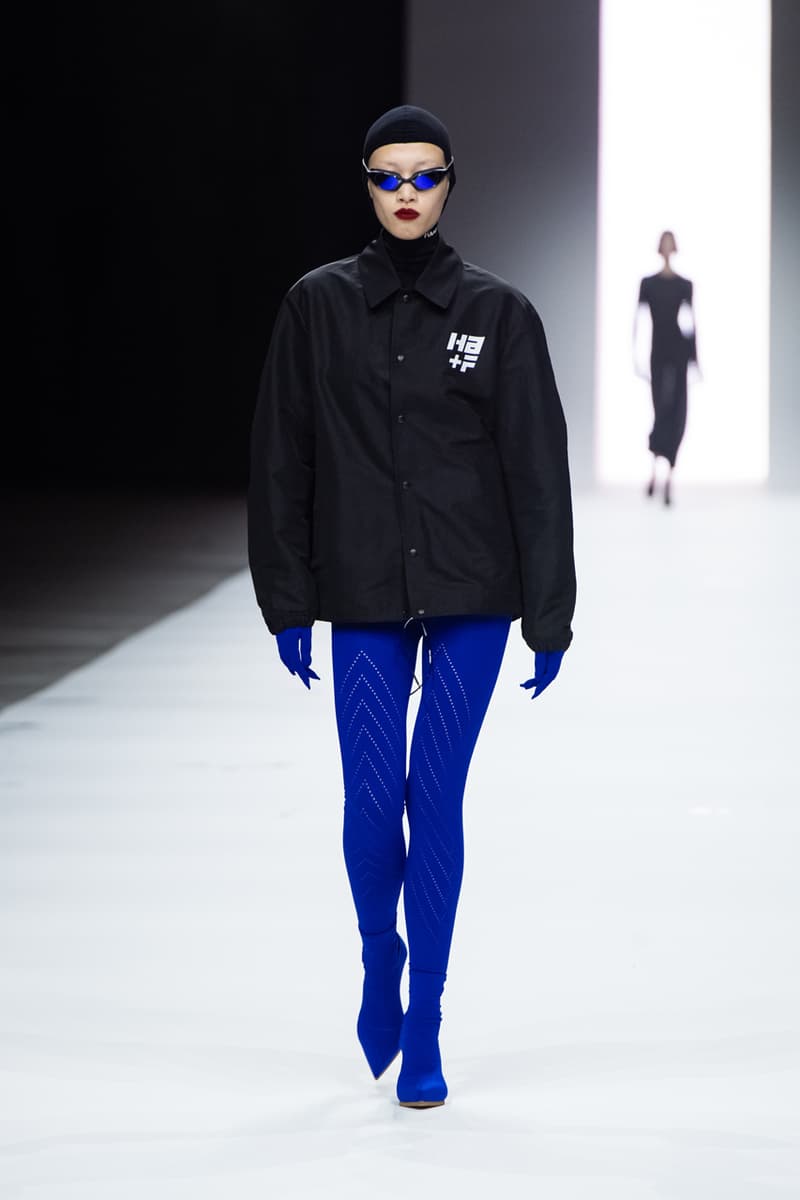 10 of 24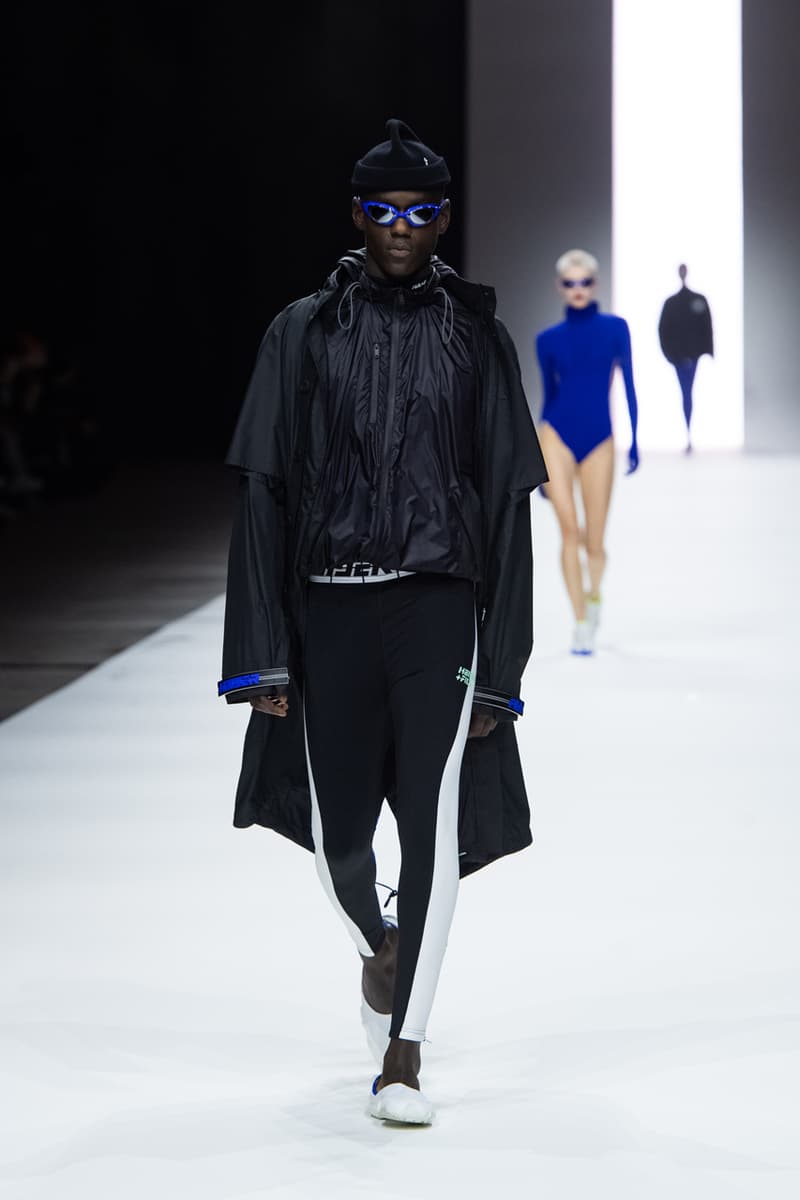 11 of 24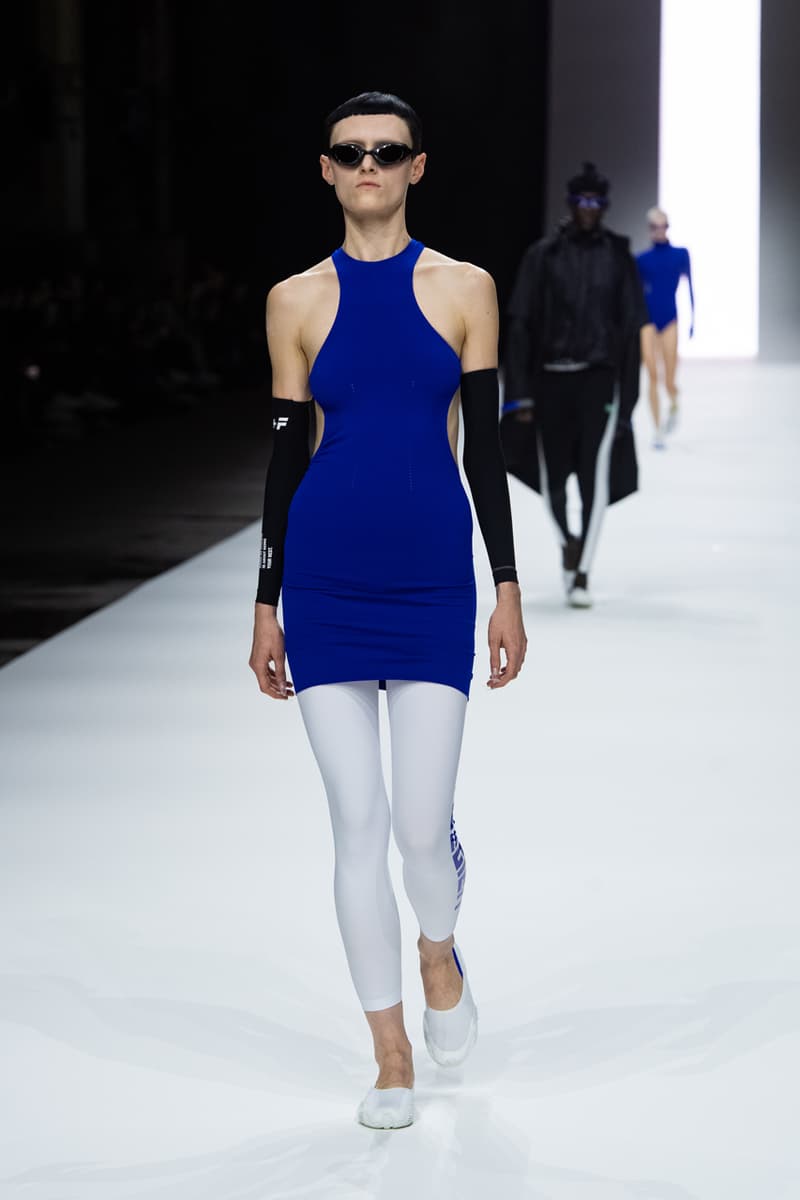 12 of 24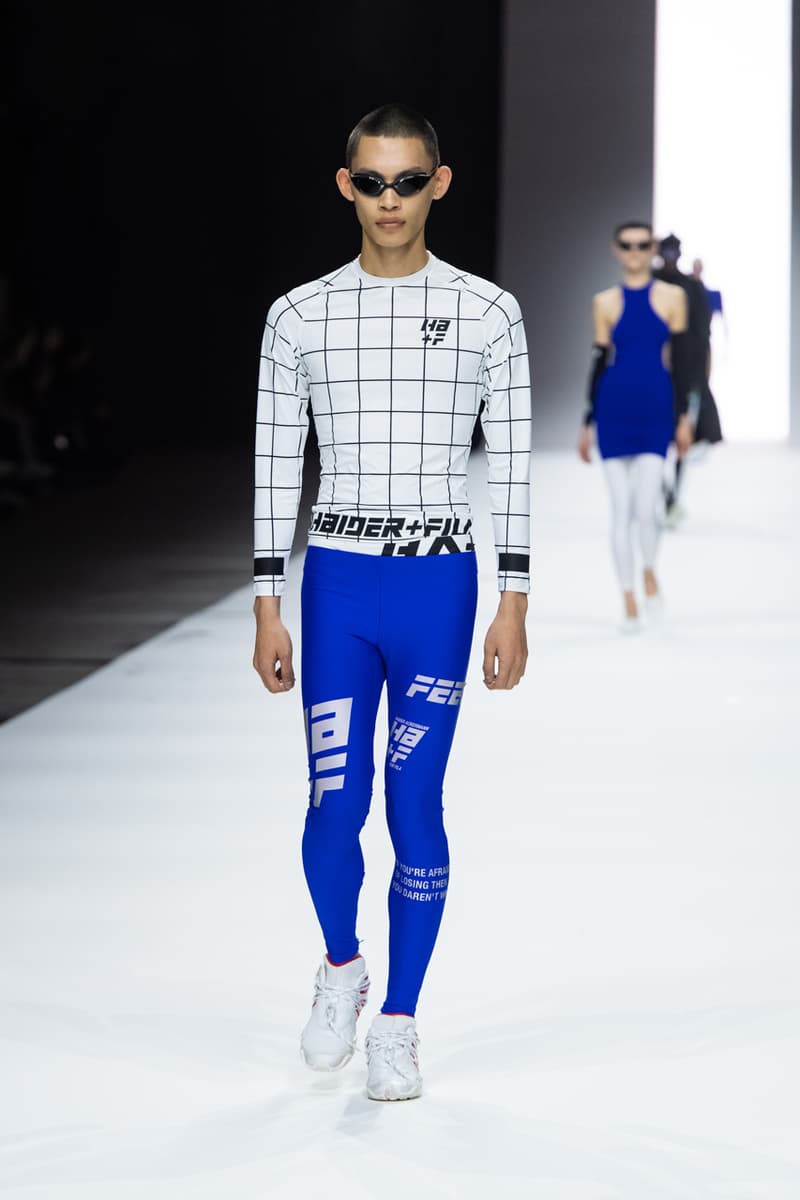 13 of 24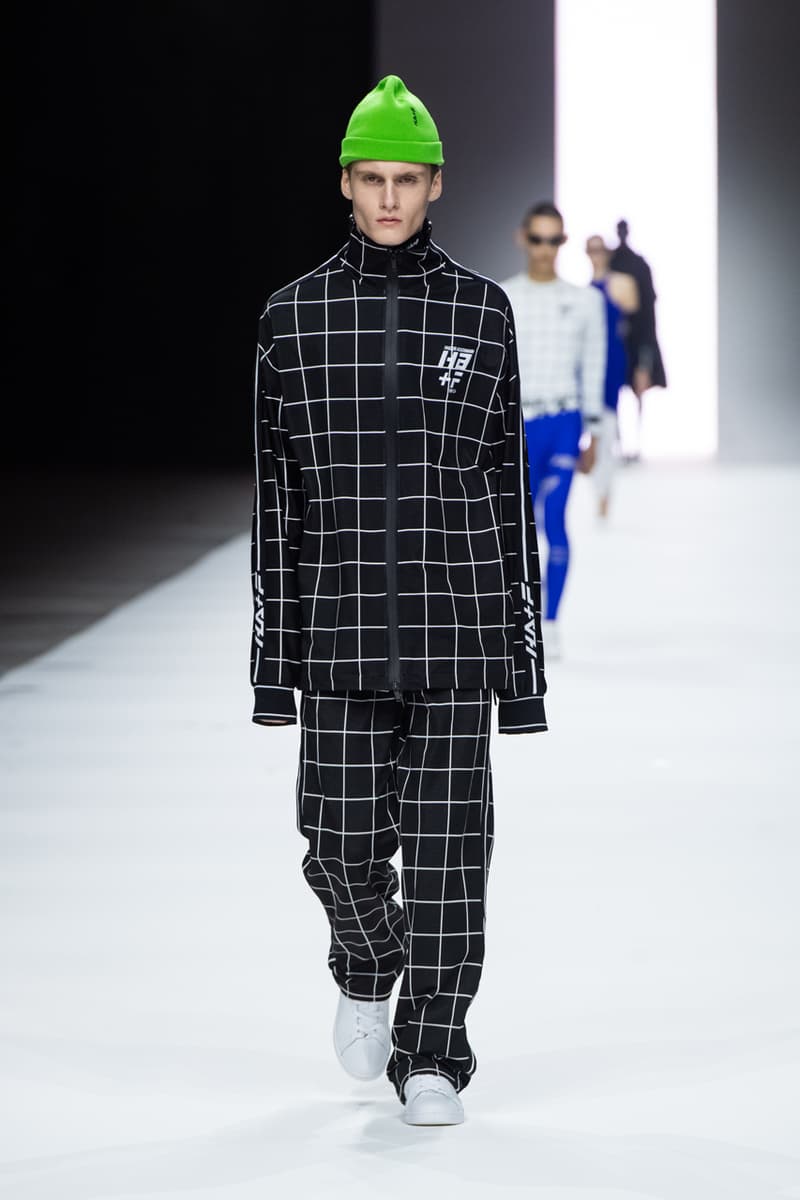 14 of 24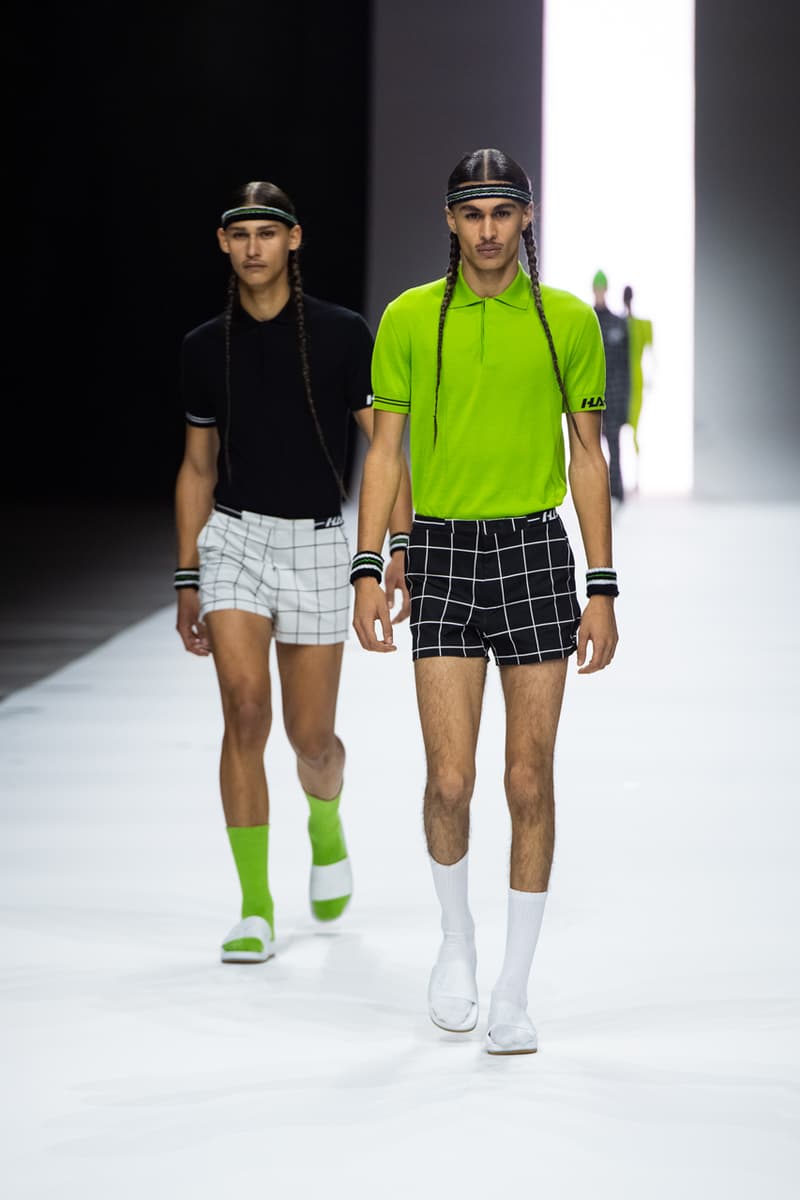 15 of 24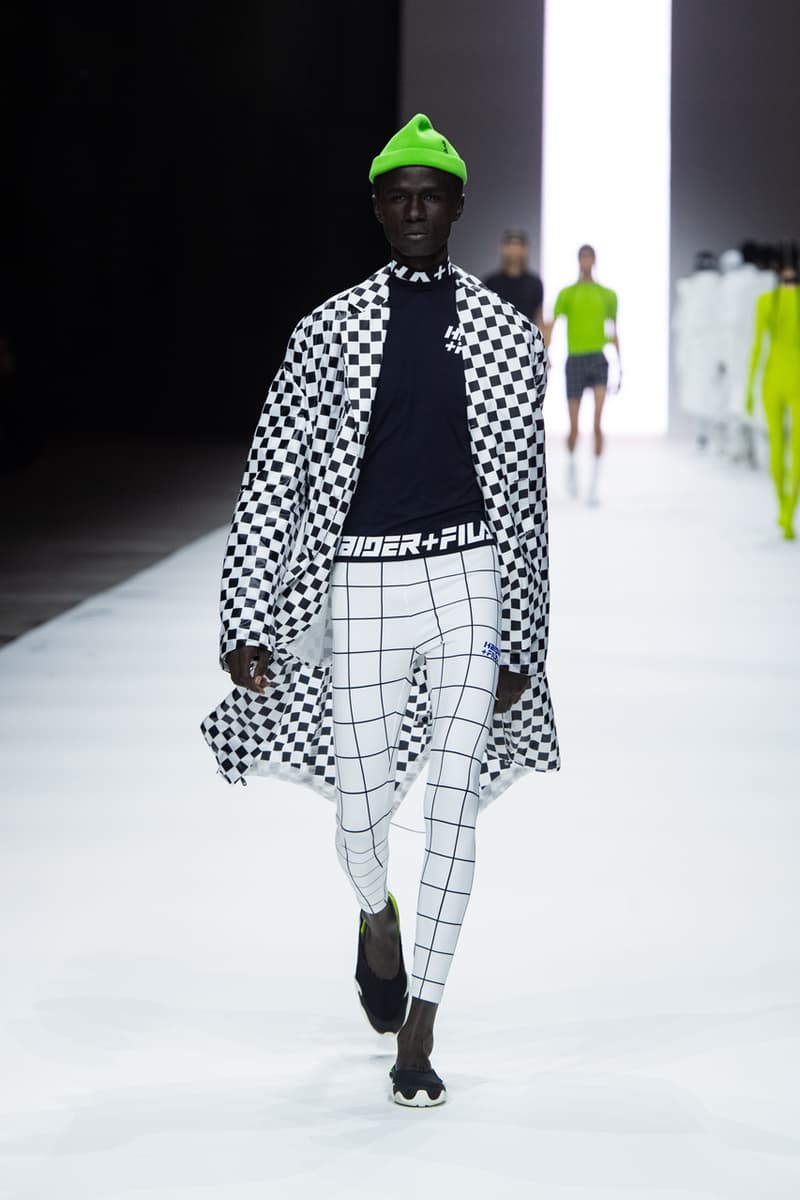 16 of 24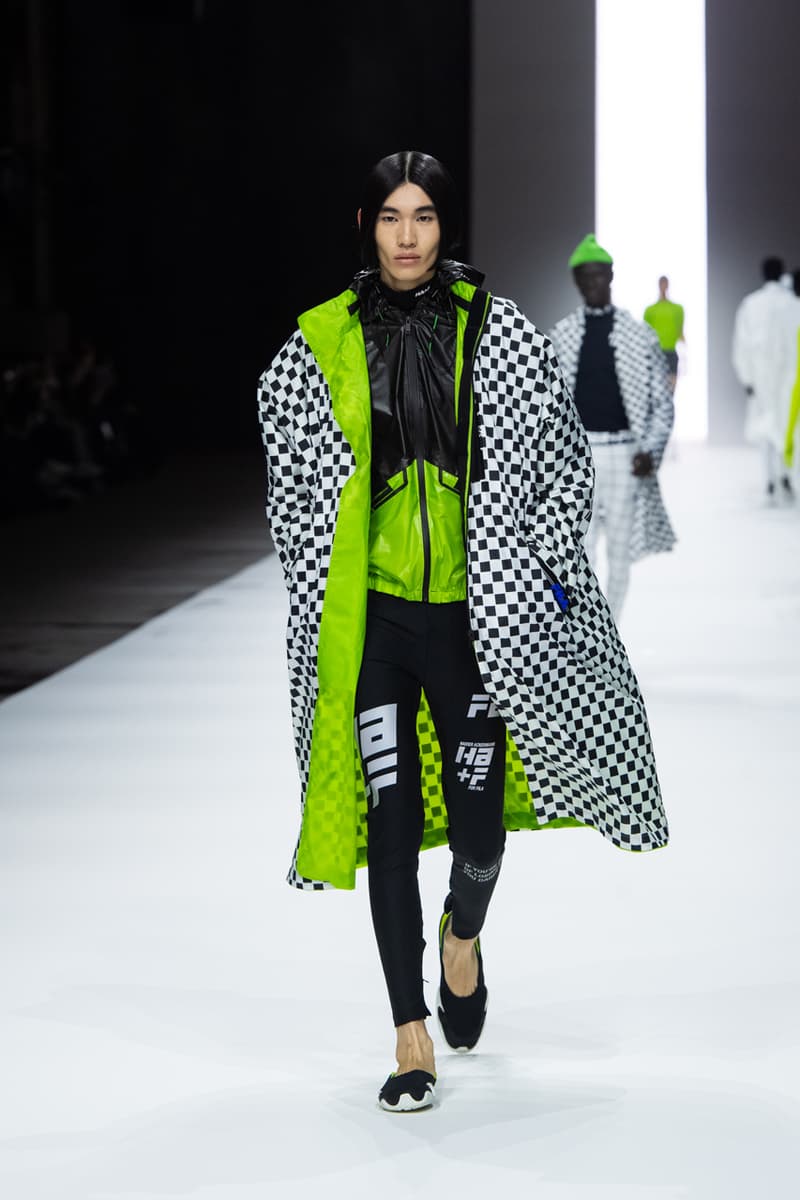 17 of 24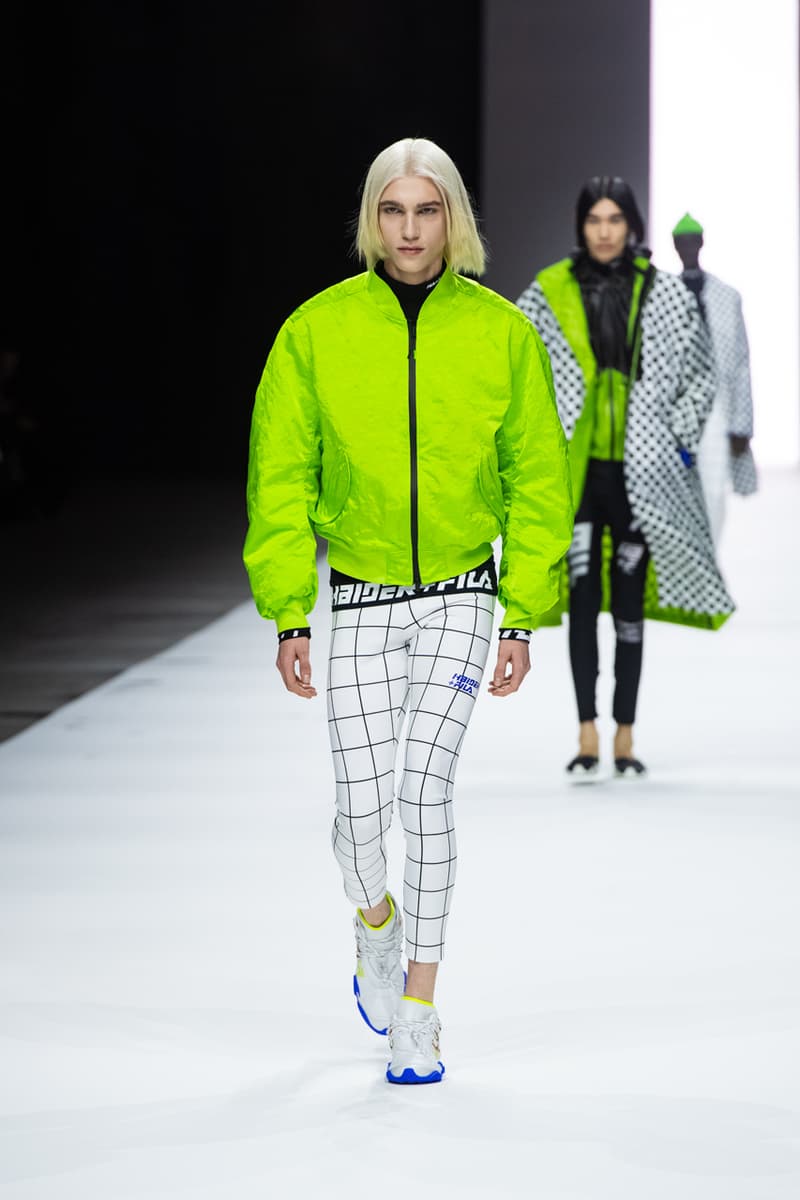 18 of 24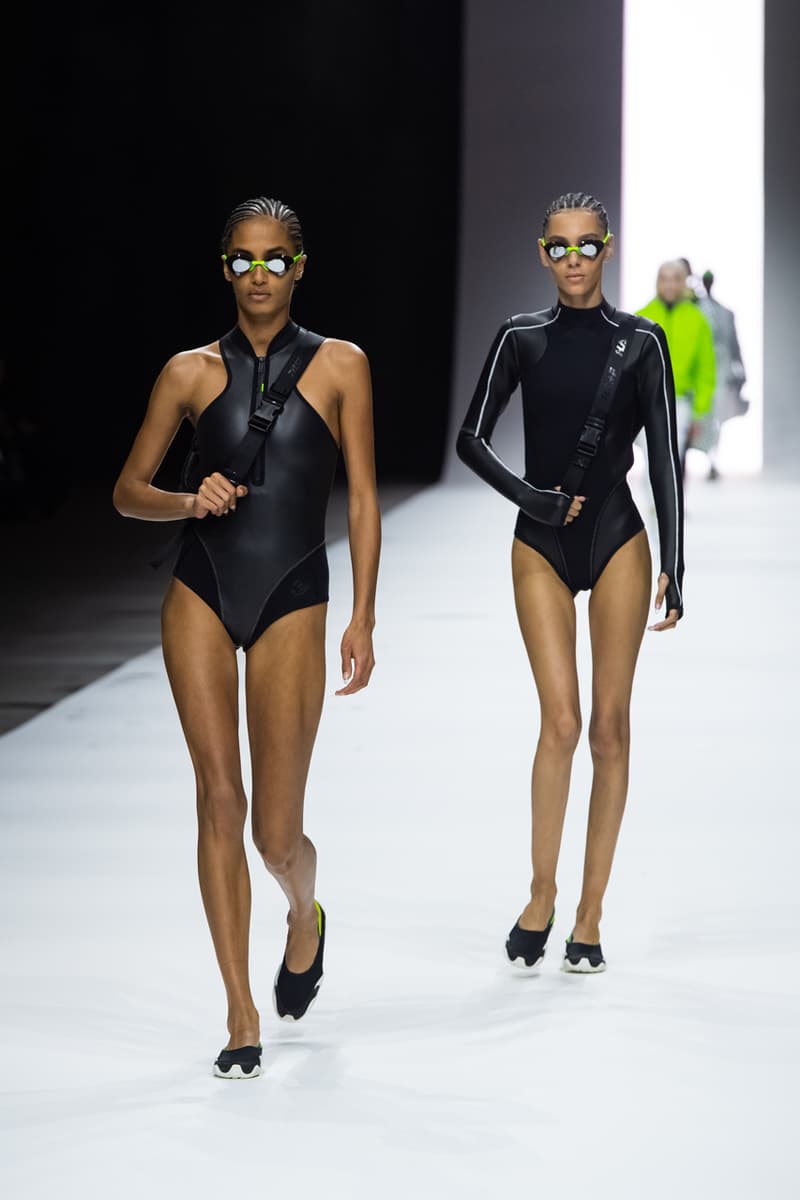 19 of 24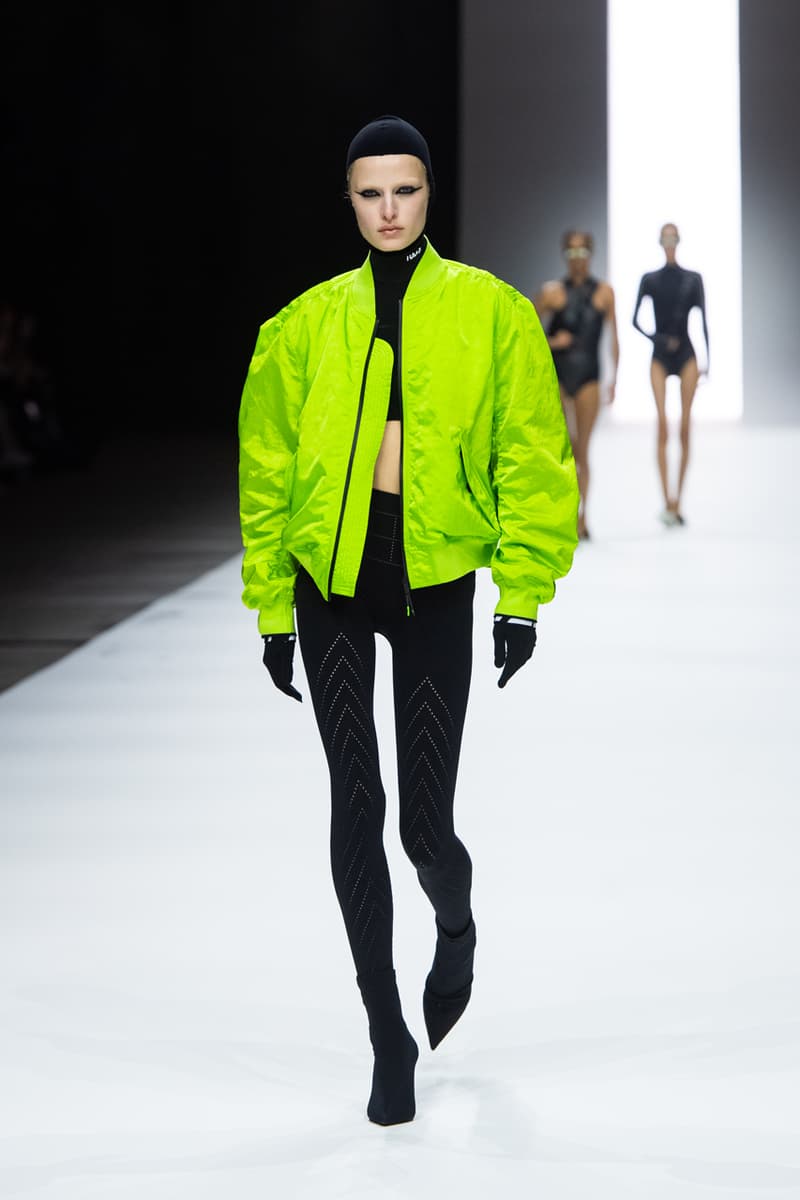 20 of 24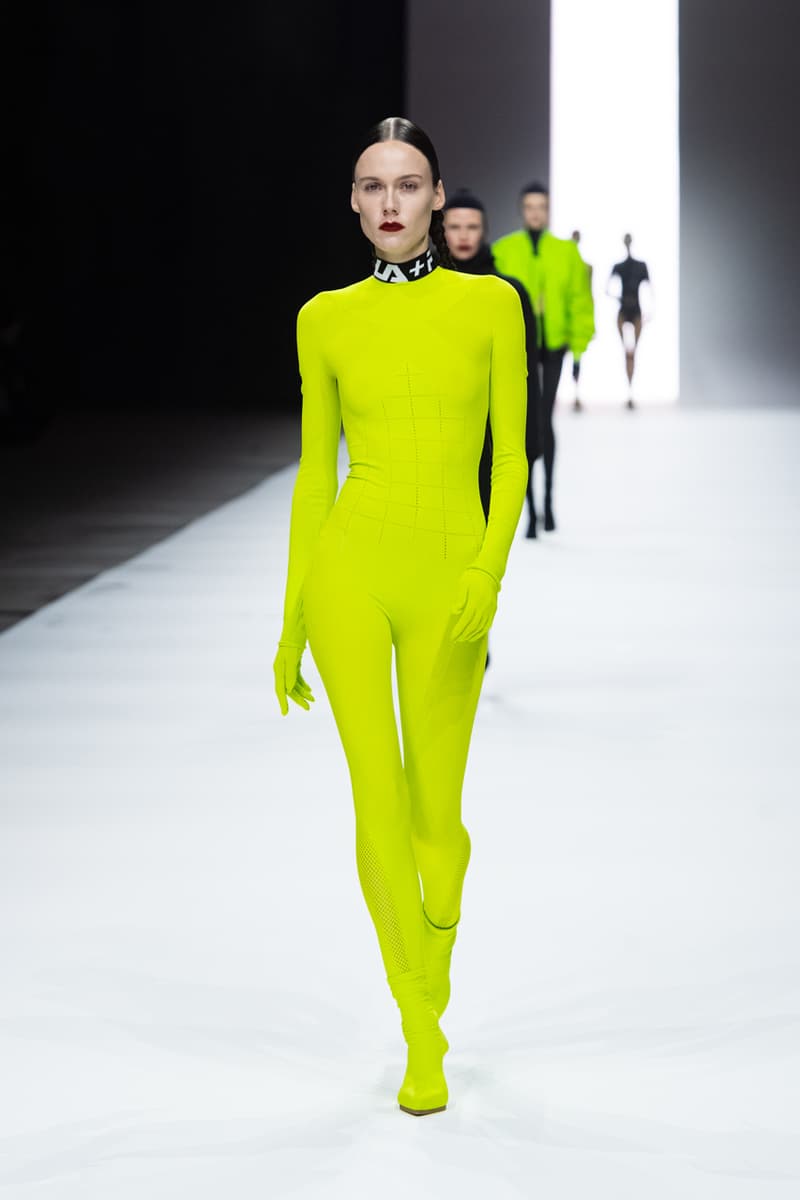 21 of 24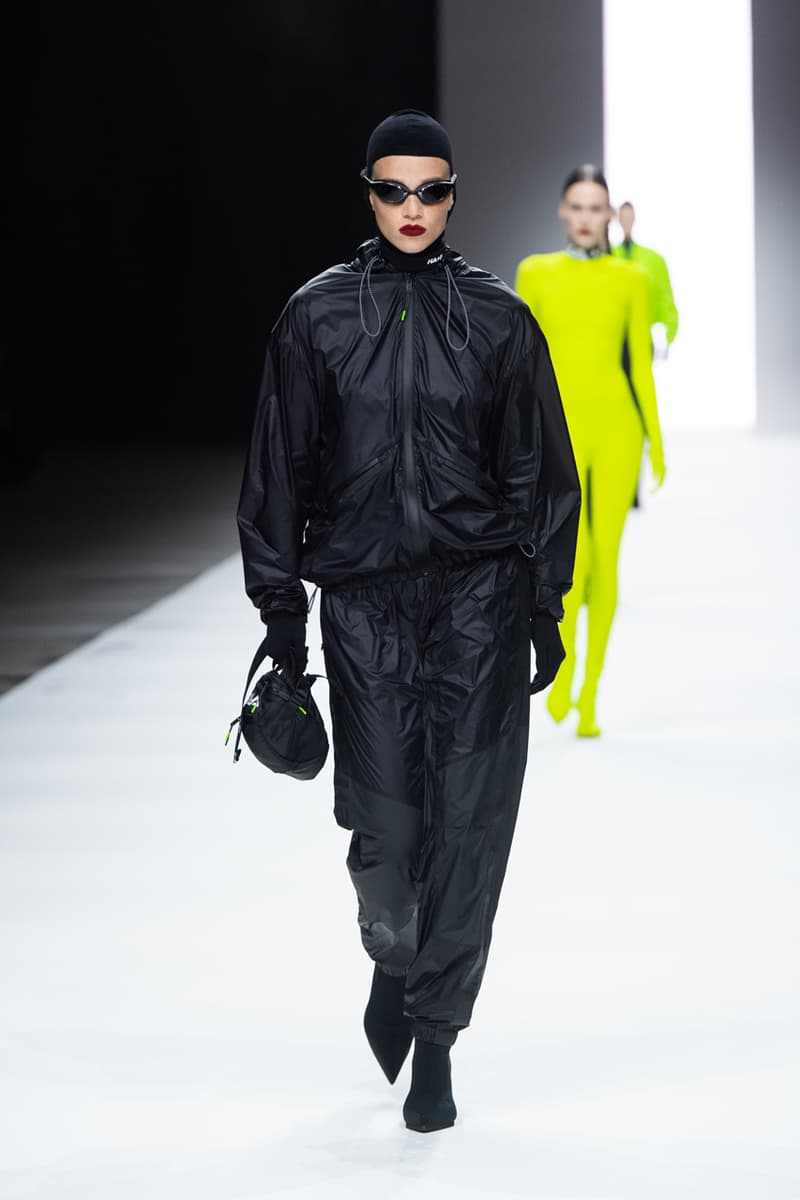 22 of 24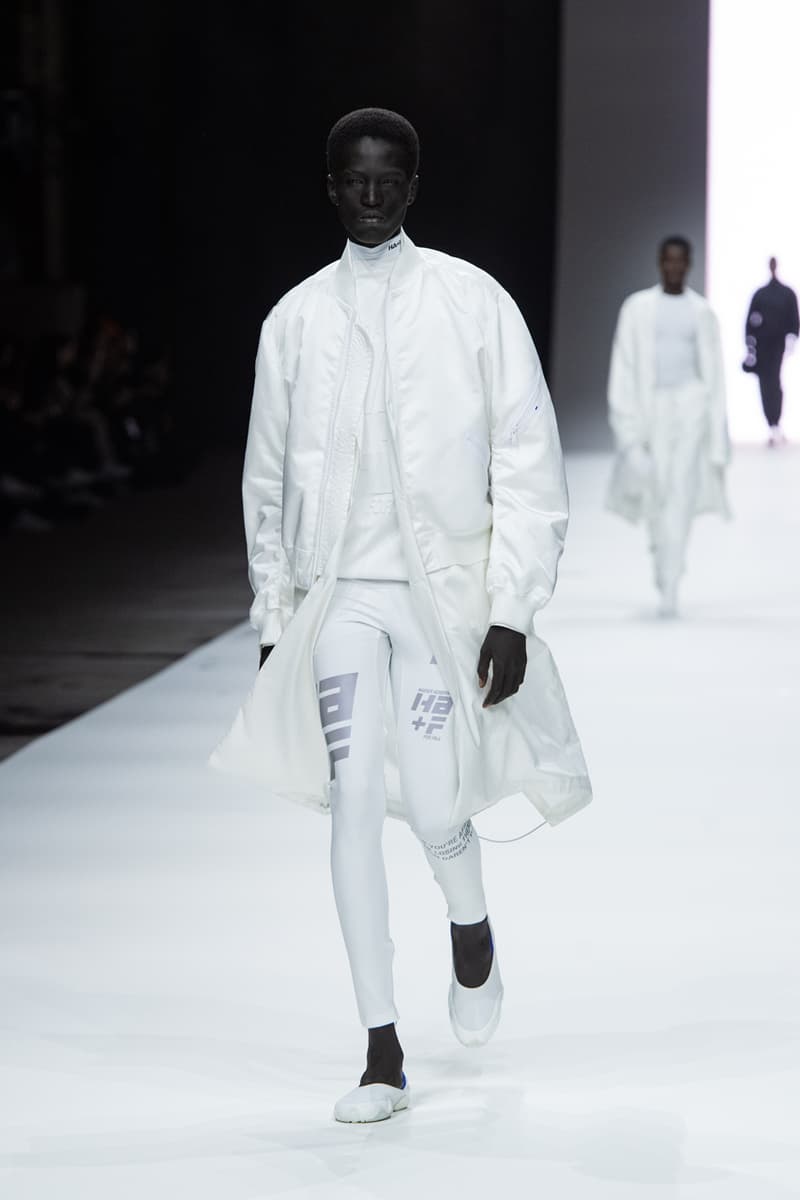 23 of 24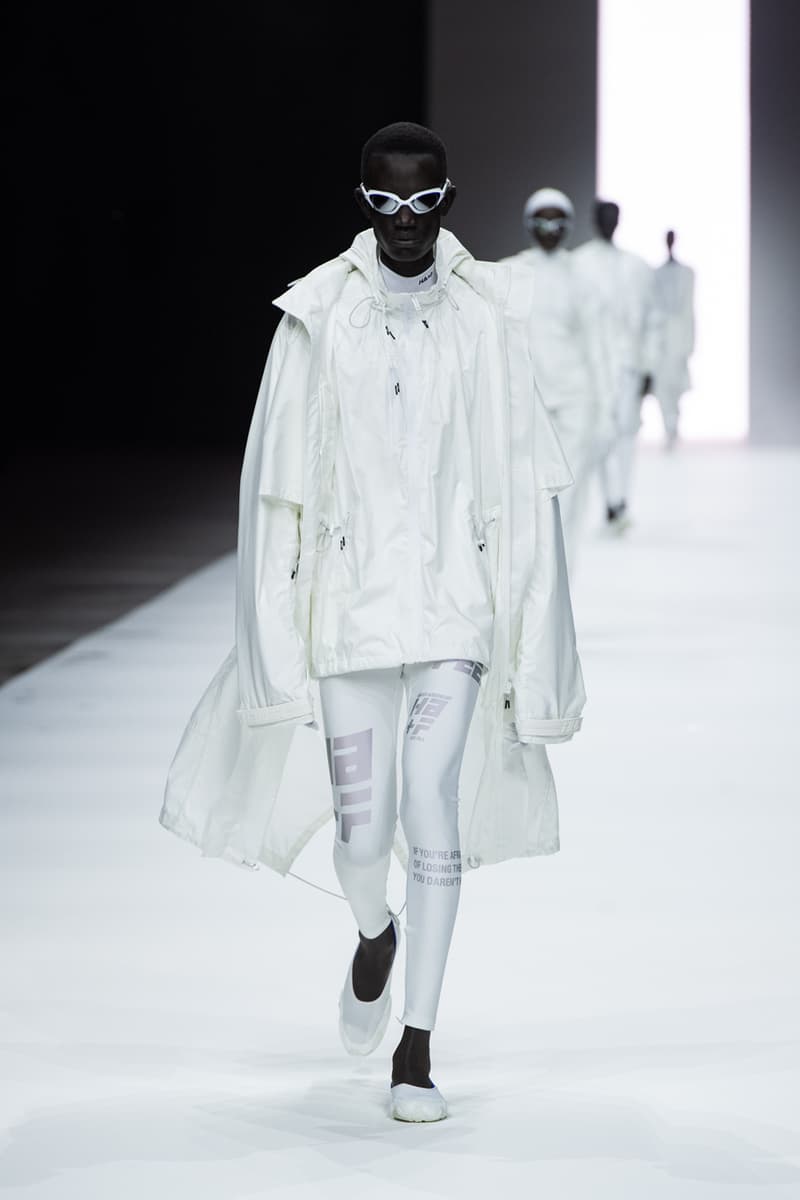 24 of 24
Last night, Haider Ackermann and FILA took to one of Manchester's most gritty warehouses to present their new collection, a show full of color, minimalism, technical layering, and rave uniforms.
Steering away from the London-centric shows that have dominated the fashion scene during London Fashion Week was a welcomed change, one that reflected the mood of the collection as its designs were rooted in rave culture, fitting the Mancunian institution's rainy surroundings and the nostalgic culture that runs through the city.
With this in mind, psychedelic elements played into an assemblage of tops, windbreakers, tracksuits, leggings, swimming trunks, and body suits, evolving core elements for us, the consumer, to work with. Some looks appeared ready for a lazy day around a pool, while others were fitting for outdoor exploration. And mostly, it was pure rave.
Throughout the show, there were references to Gabber, the anti-establishment movement that hosted underground raves, most often illegally held in empty warehouses. Additionally, a selection of vivid hues were used across silhouettes that were both cleanly-fitted, or sometimes comfortably oversized, but in total, each style fell effortlessly and came together with one and another like they should.
The show show began with a flurry of white shades, before jumping into sharp pinks, soft blues, greens, and hallucinogenic yellows — all of which were rounded off with a selection of black and white tones. Customary Haider Ackermann and FILA branding was spotted throughout the show, with logos added to the sleeves and legs of each design, while technical slippers, running shoes, and heels added another stride of unpredictability.
All in all, Haider Ackermann's work appeared to push the boundaries of how far an experimental outlook can go. It's hard to pinpoint whether the collection slid into just sportswear, streetwear, or contemporary — it ticked all of the above, and we're here for it. You can take a closer look at the runway in the gallery above.