Balenciaga's Latest "Objects" Drop has You, Your House, And Your Dog Covered
A one-stop Christmas gift shop.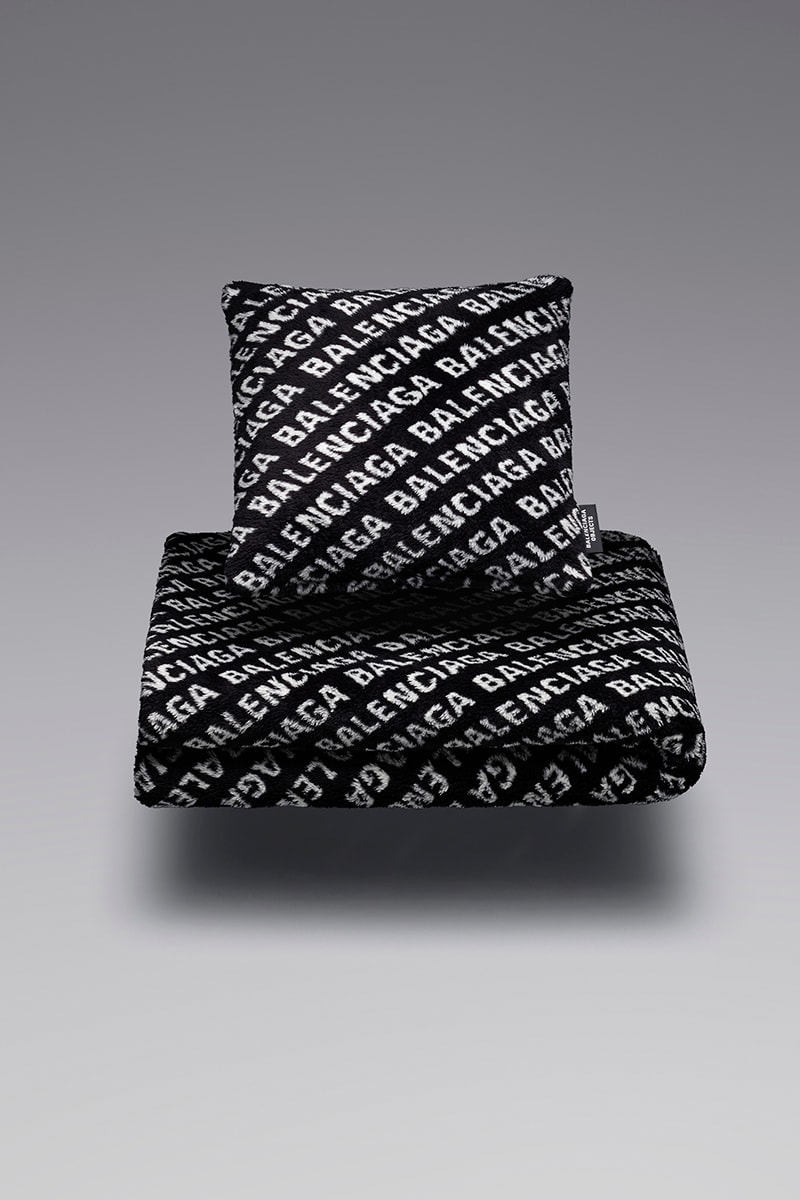 1 of 27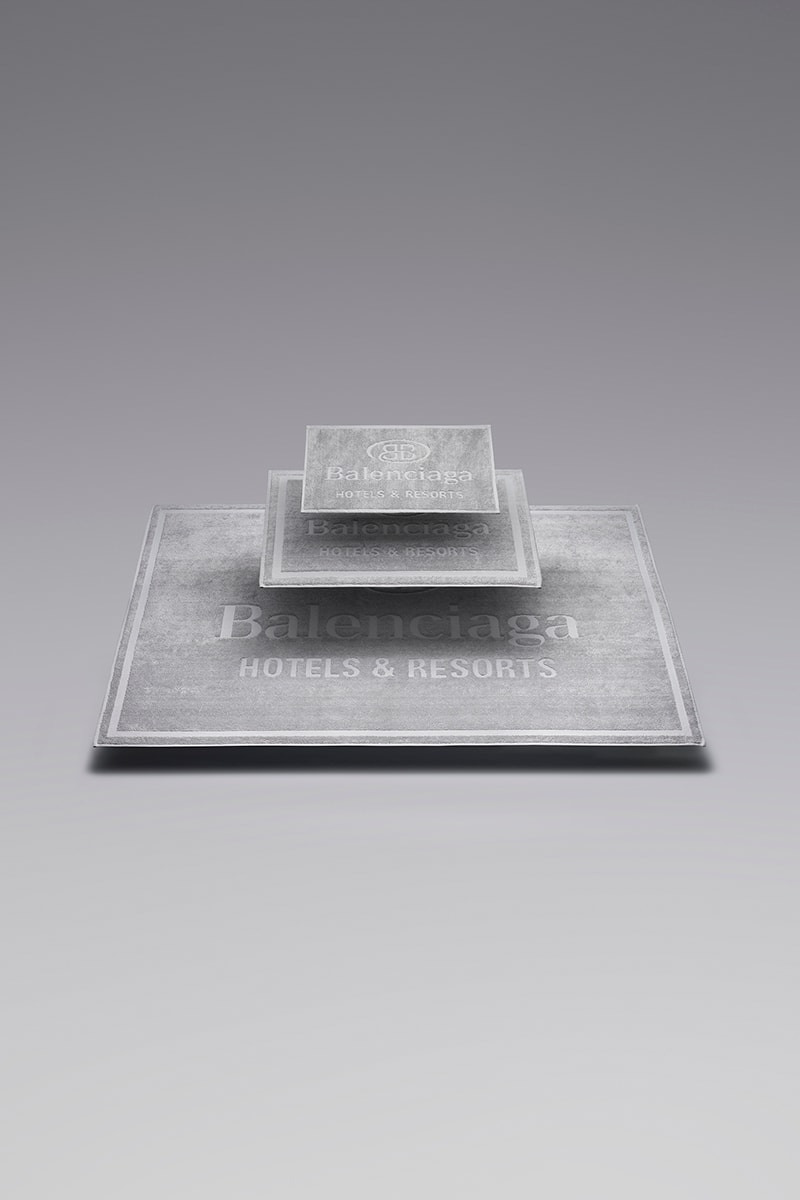 2 of 27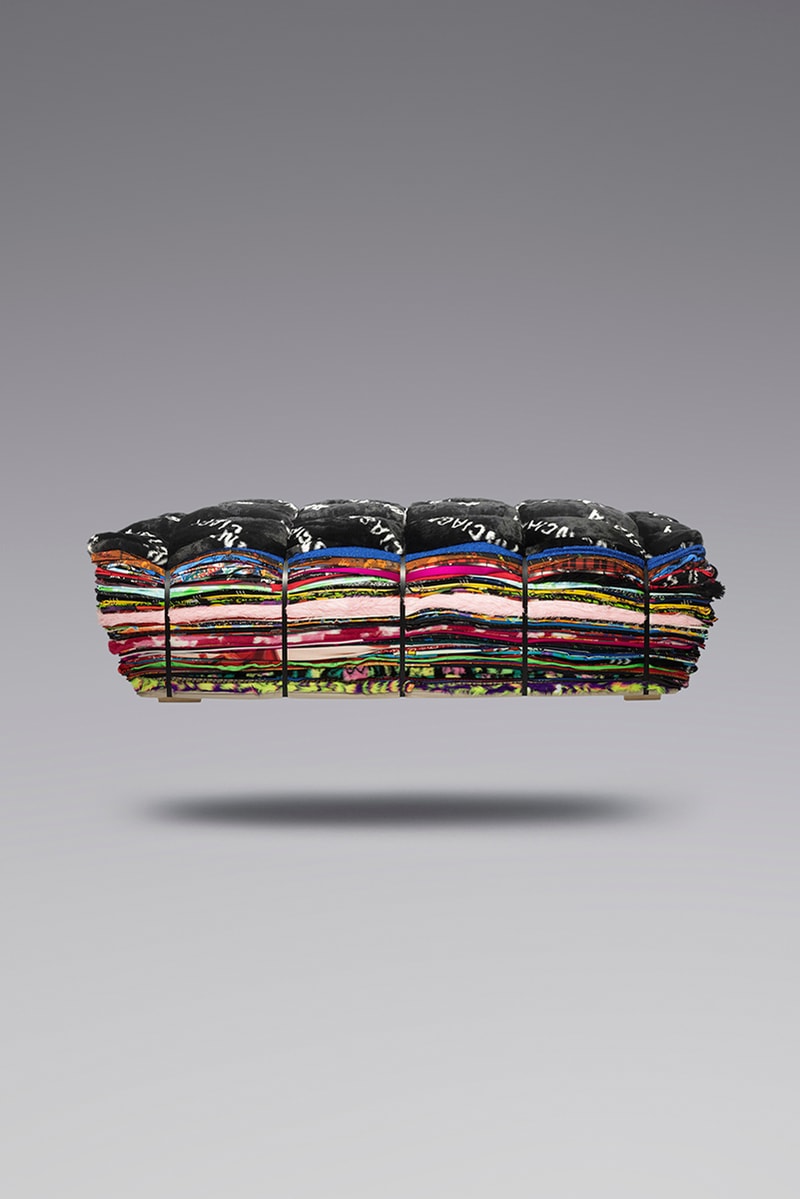 3 of 27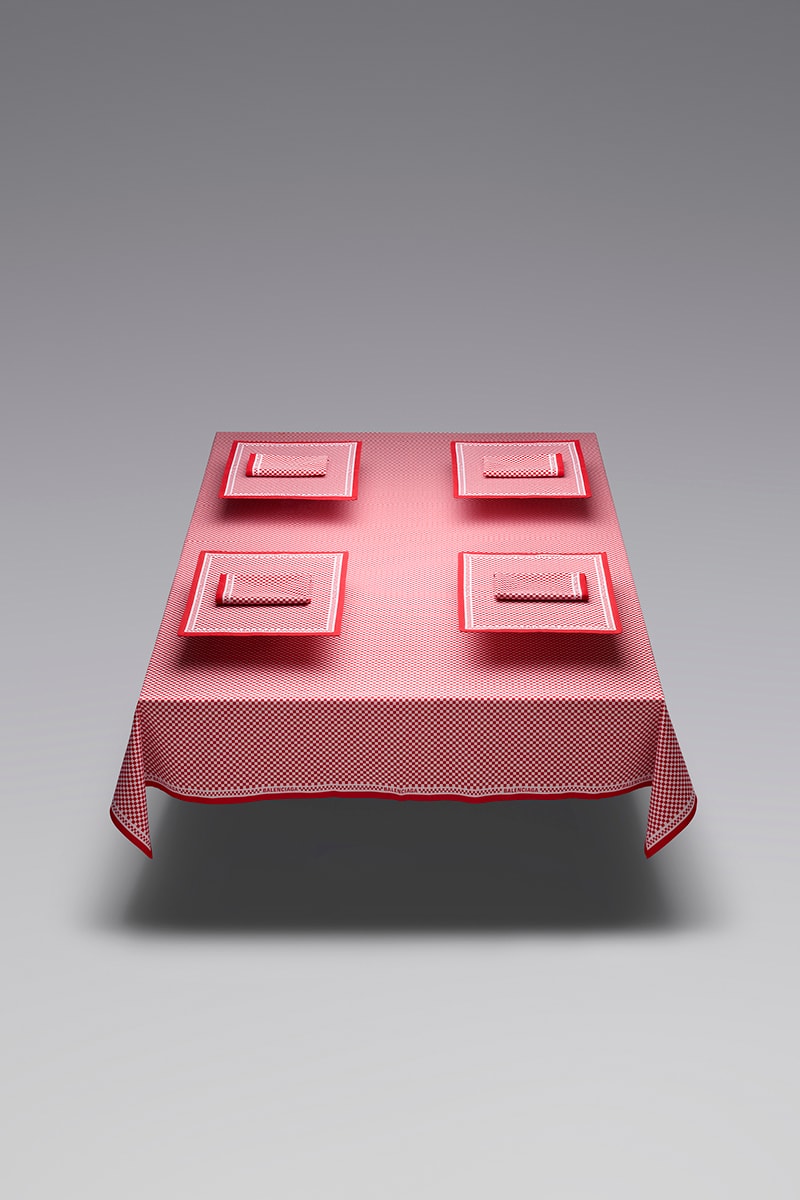 4 of 27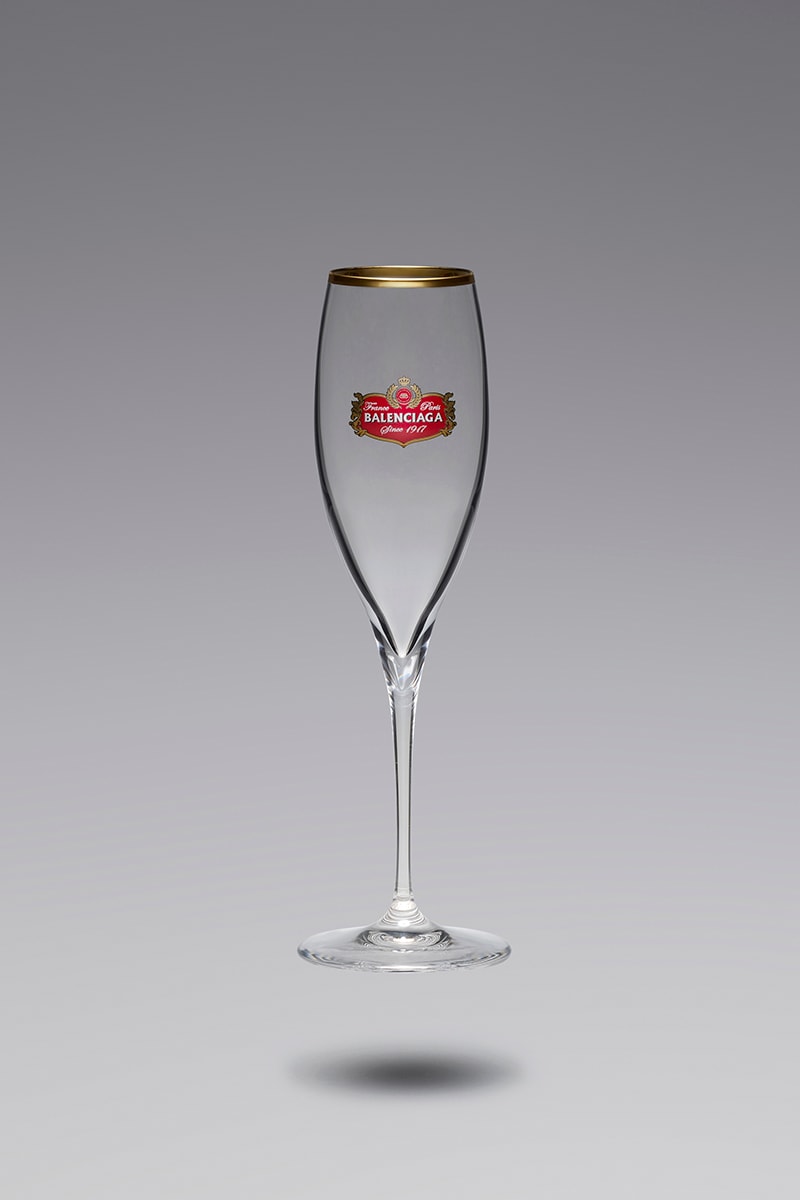 5 of 27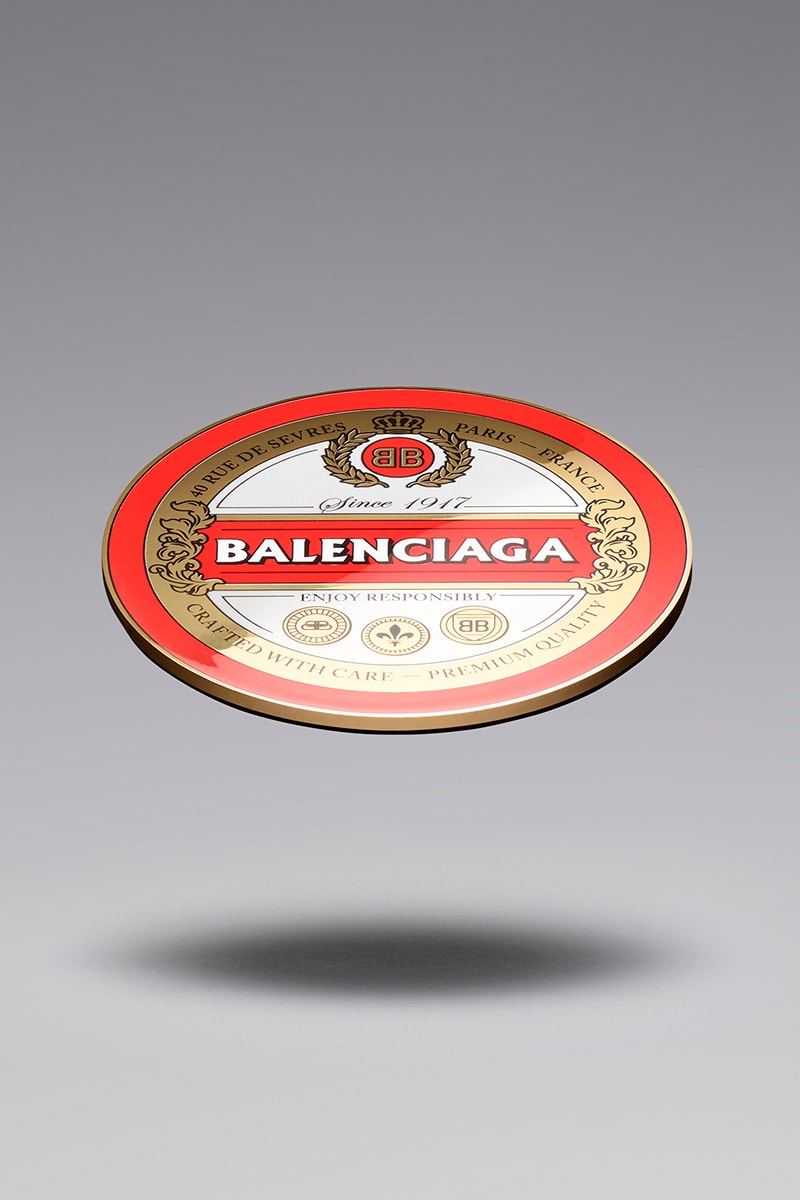 6 of 27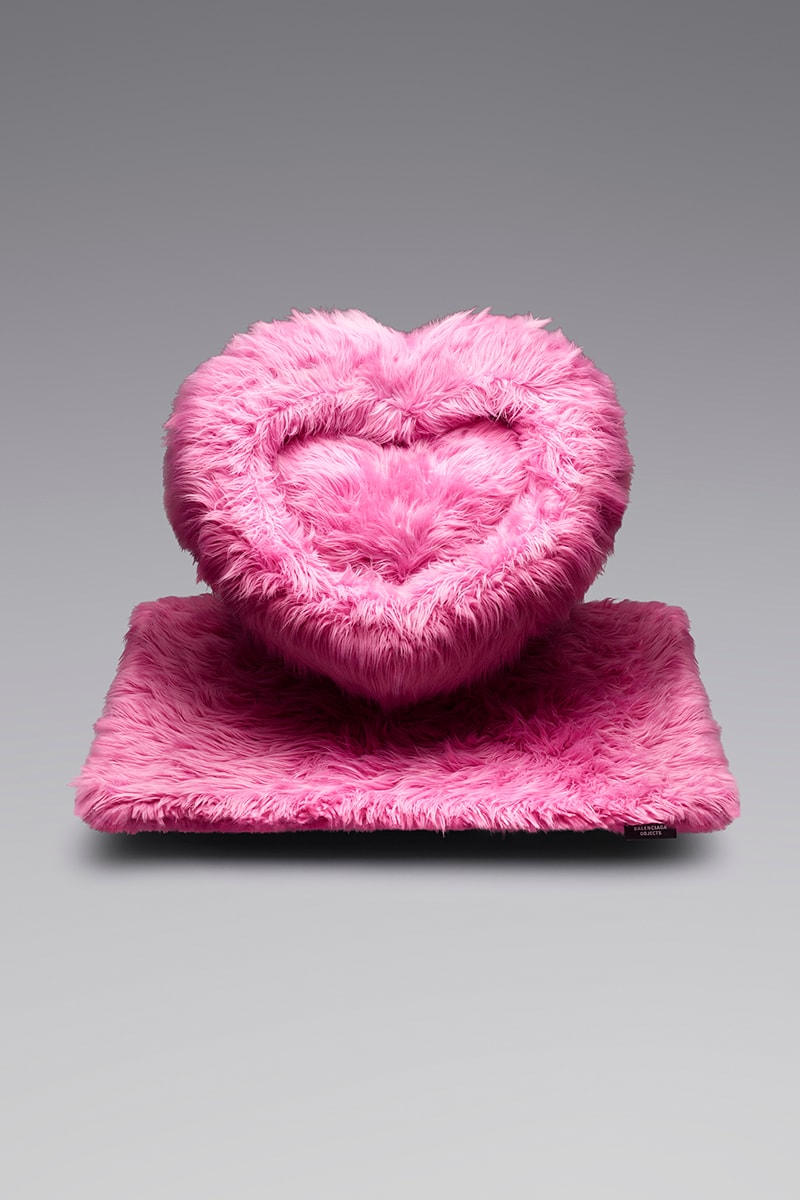 7 of 27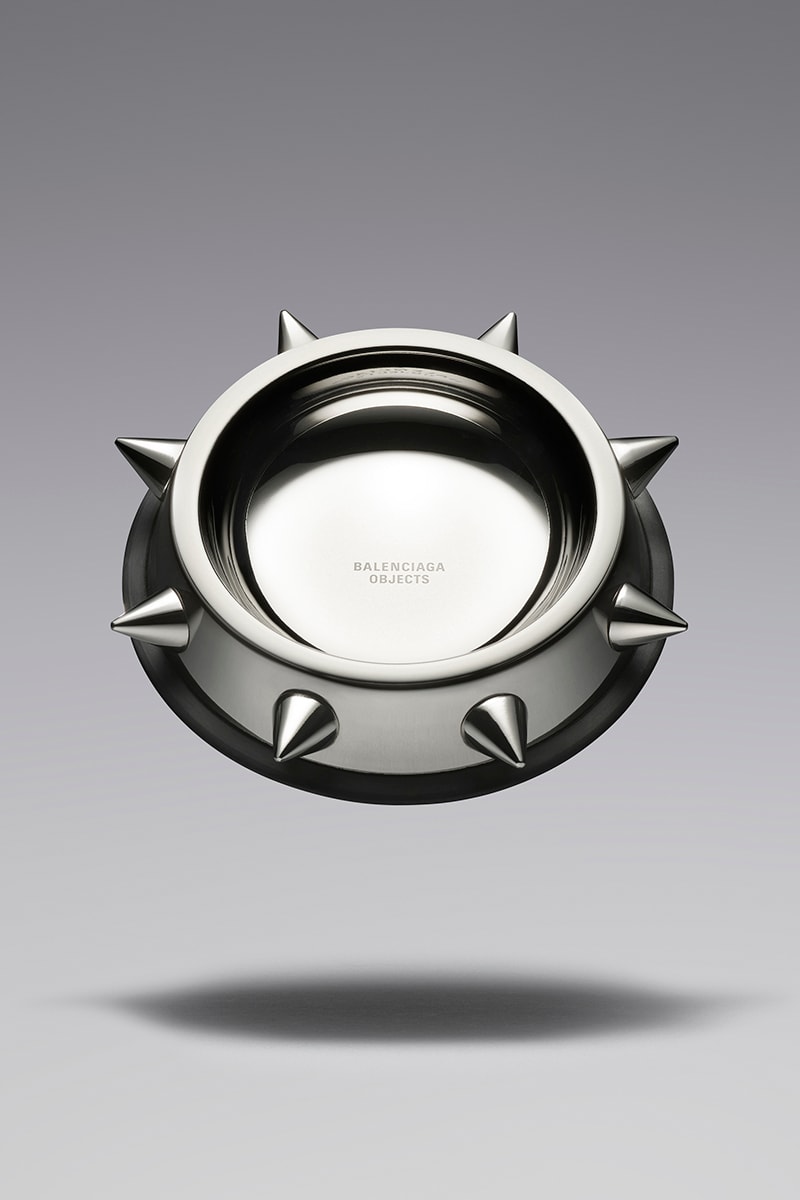 8 of 27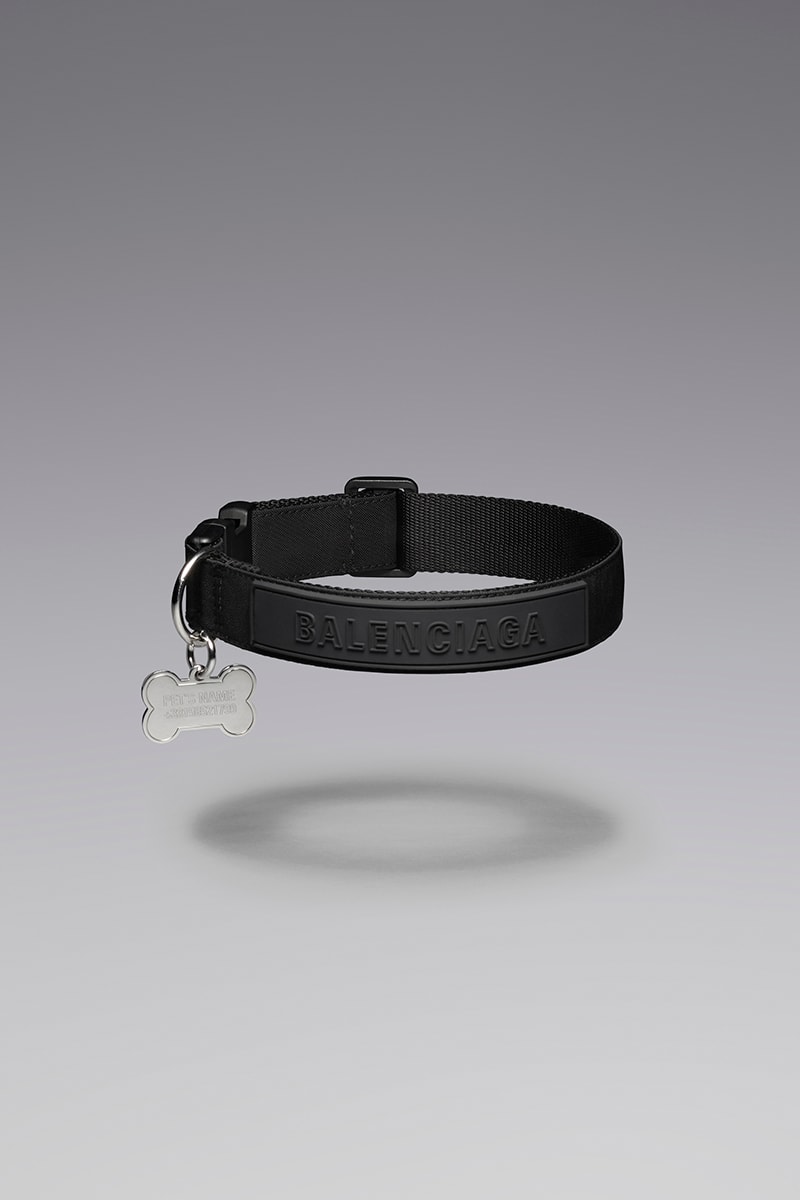 9 of 27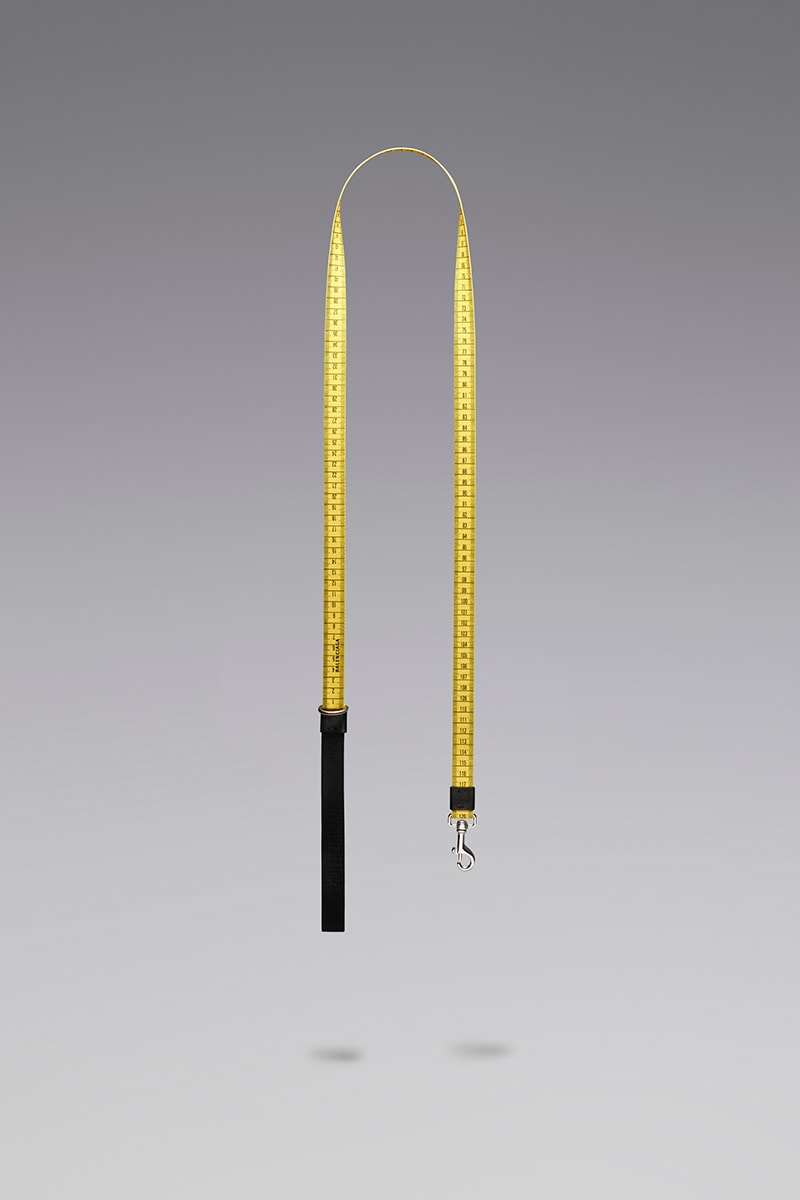 10 of 27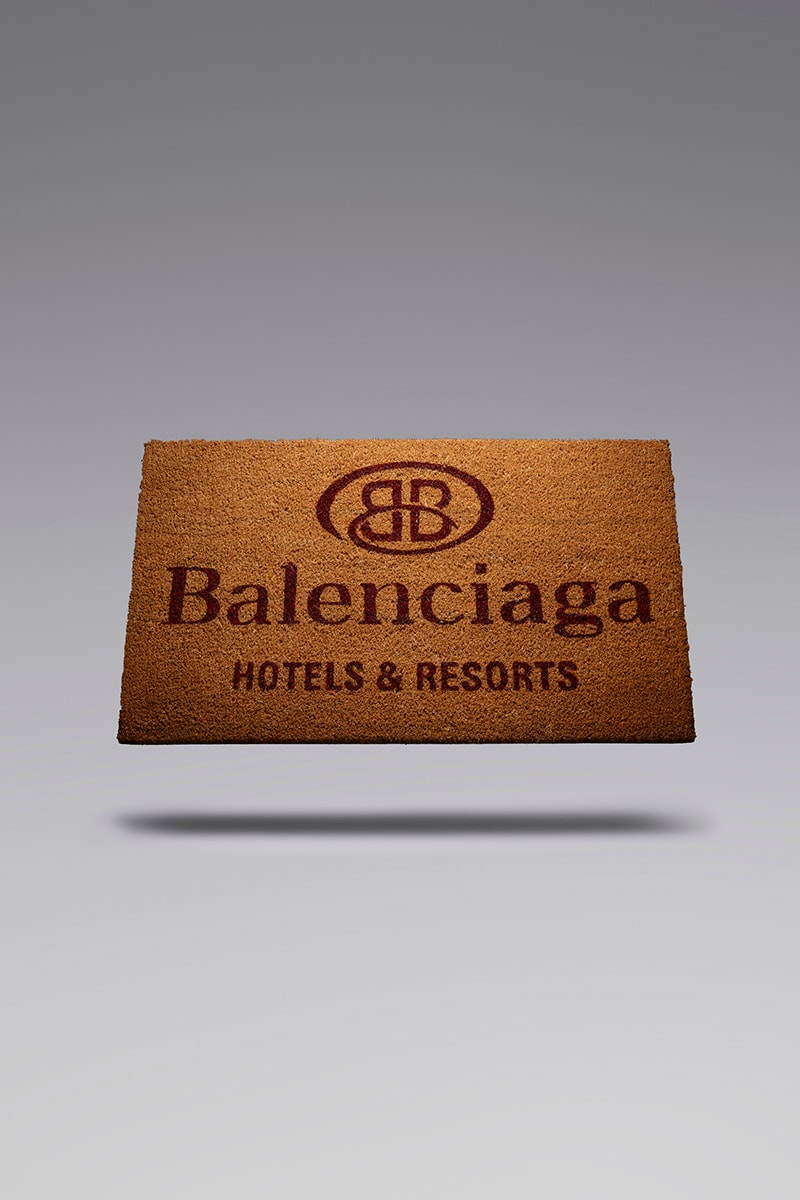 11 of 27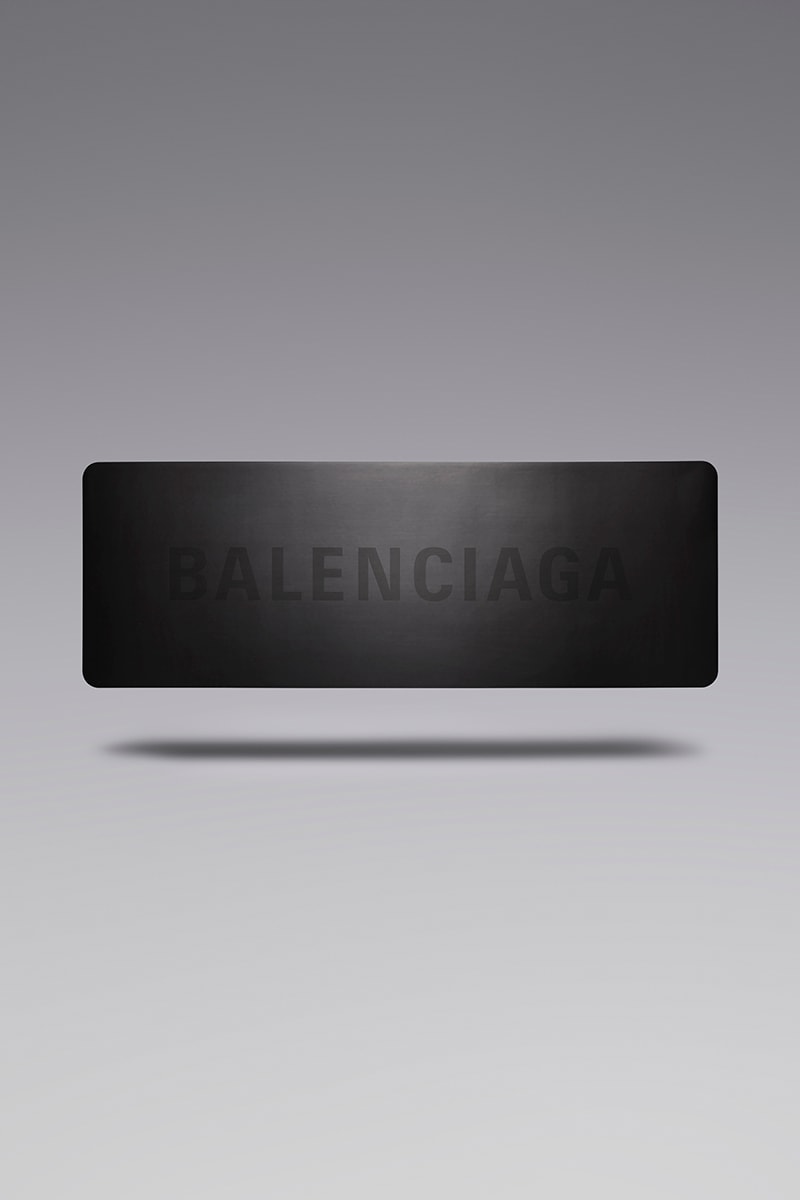 12 of 27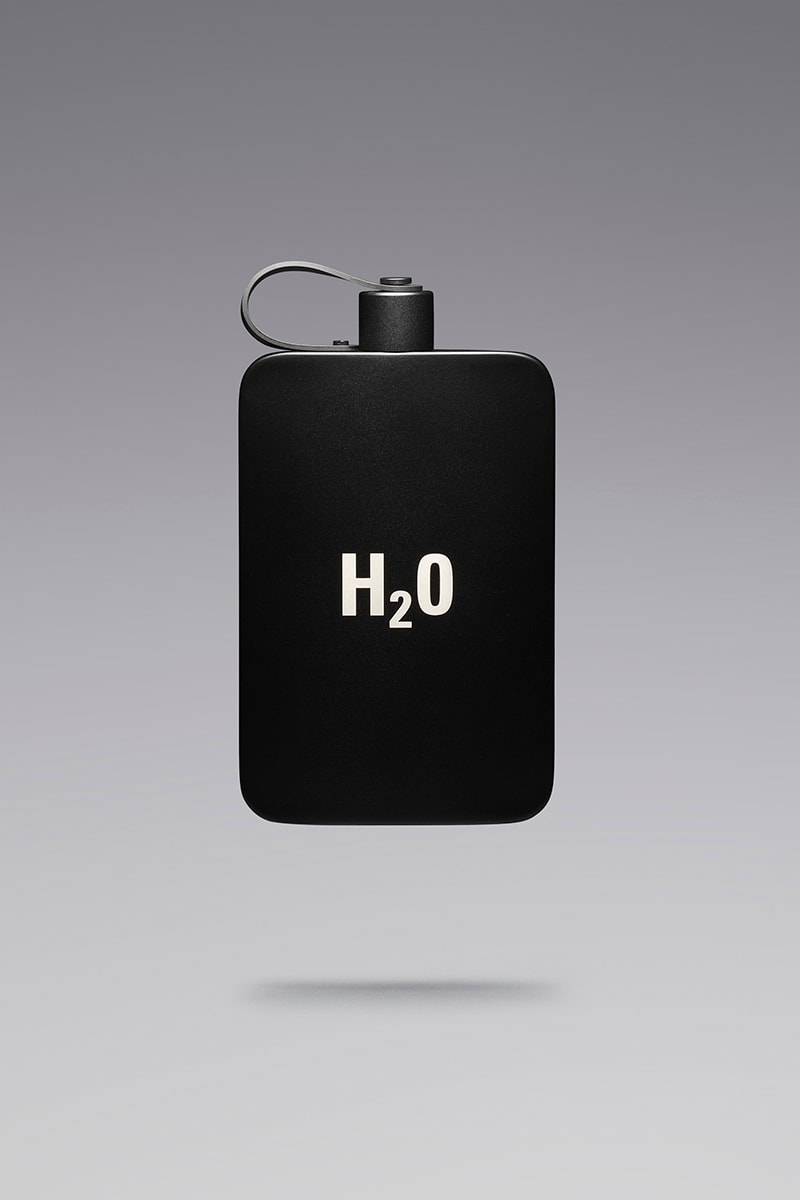 13 of 27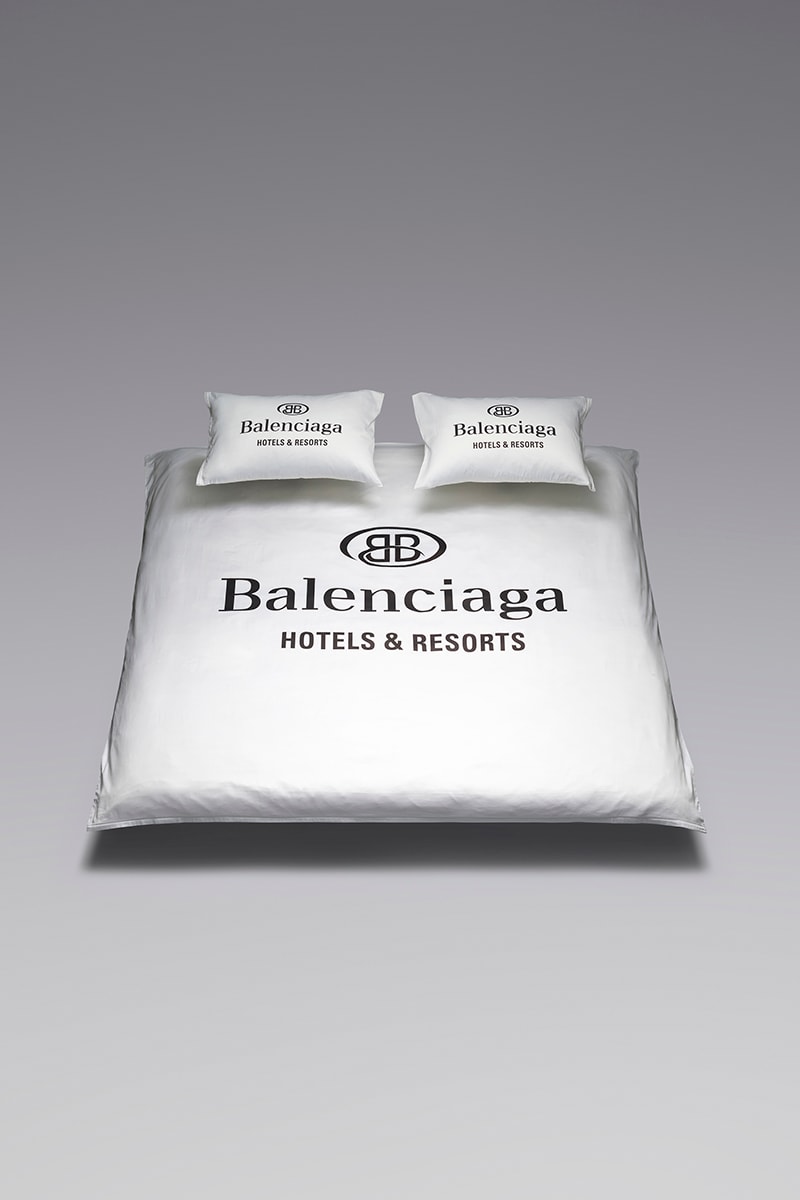 14 of 27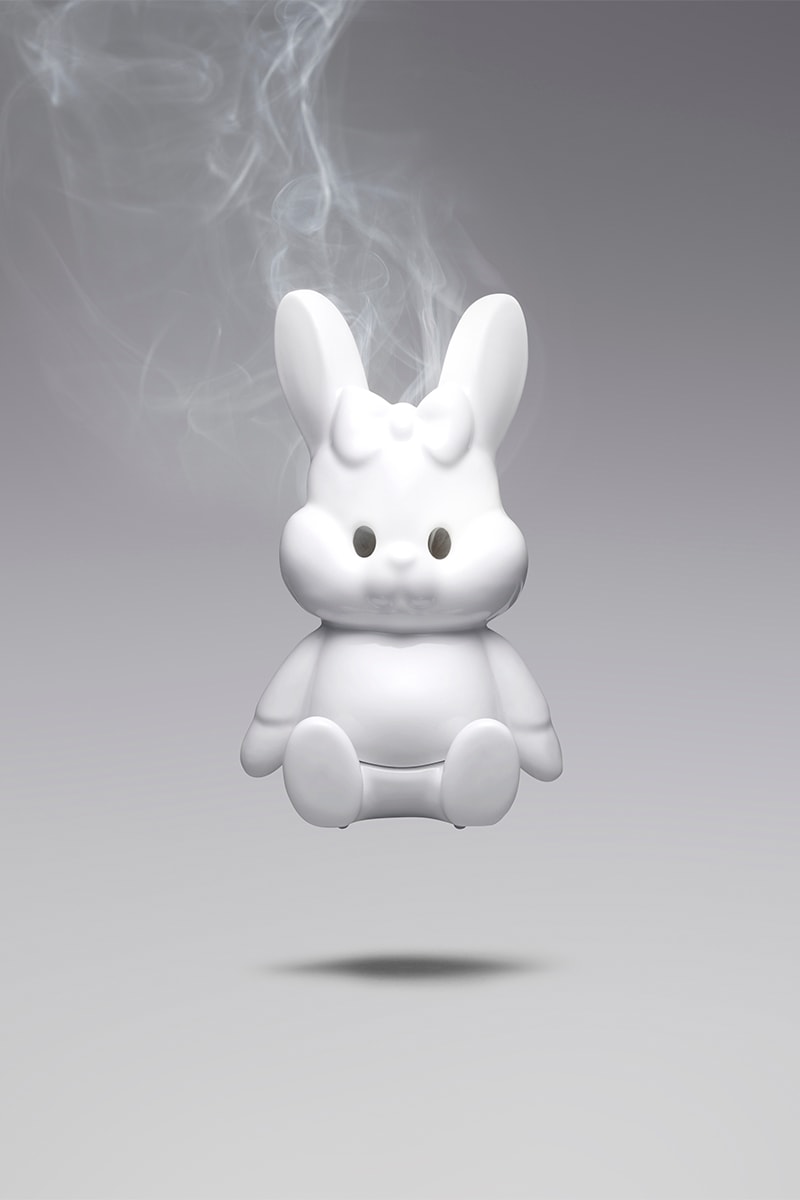 15 of 27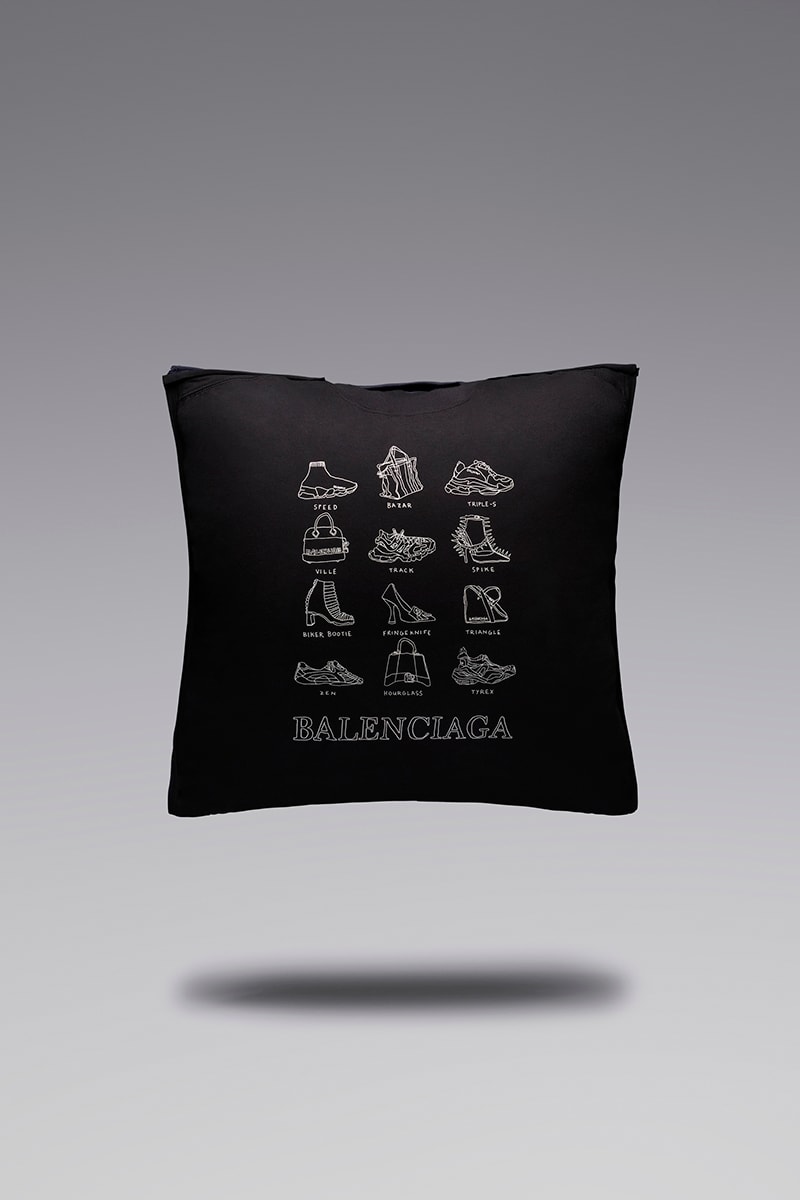 16 of 27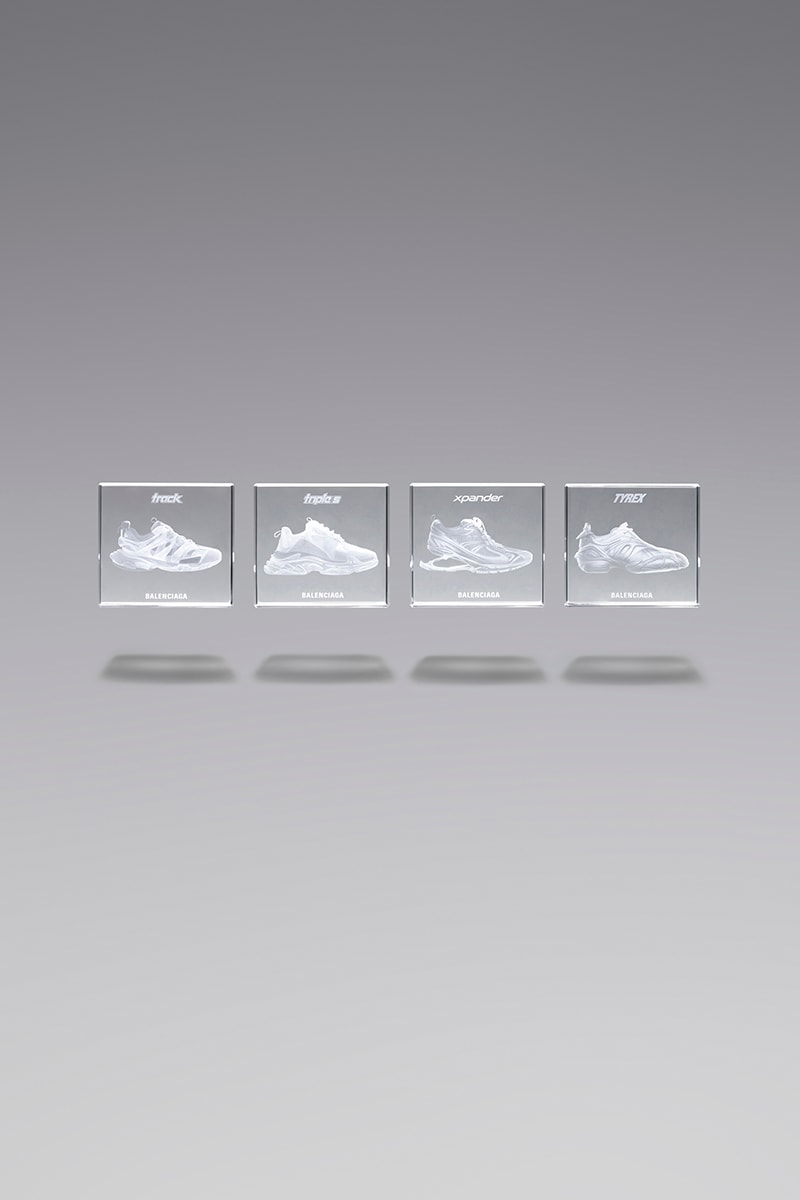 17 of 27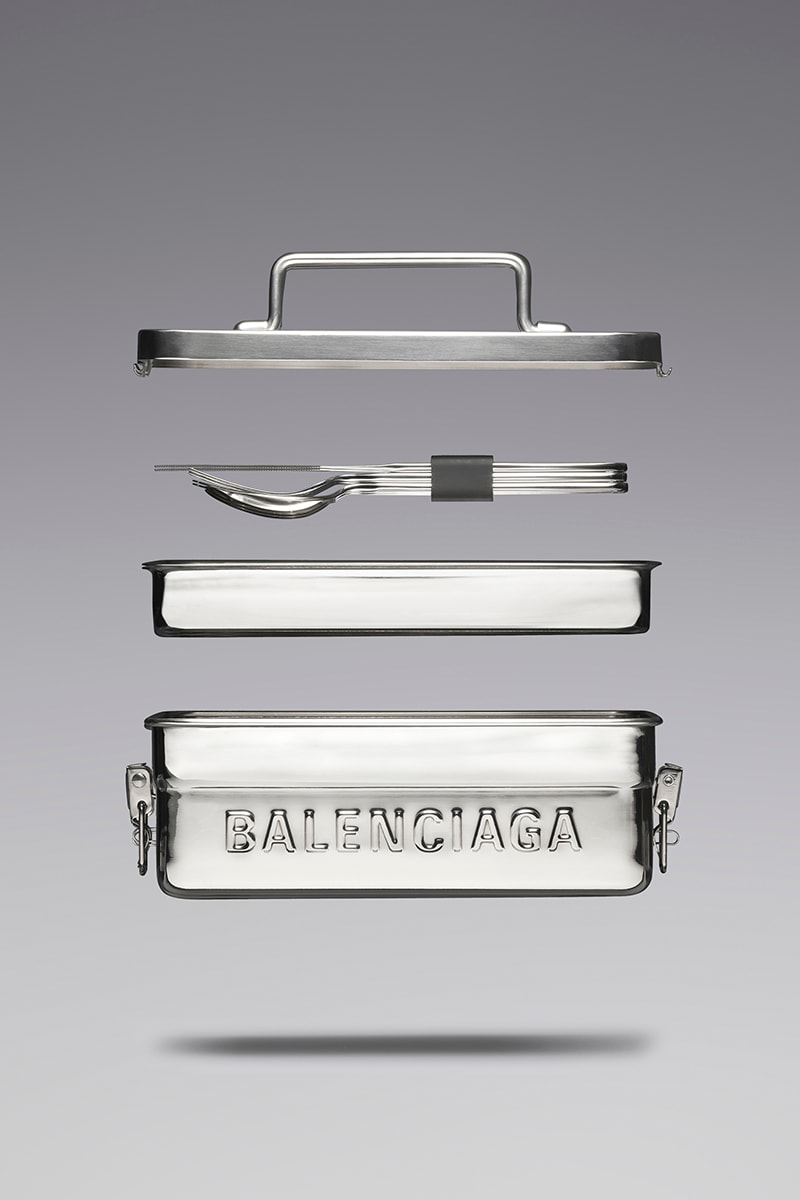 18 of 27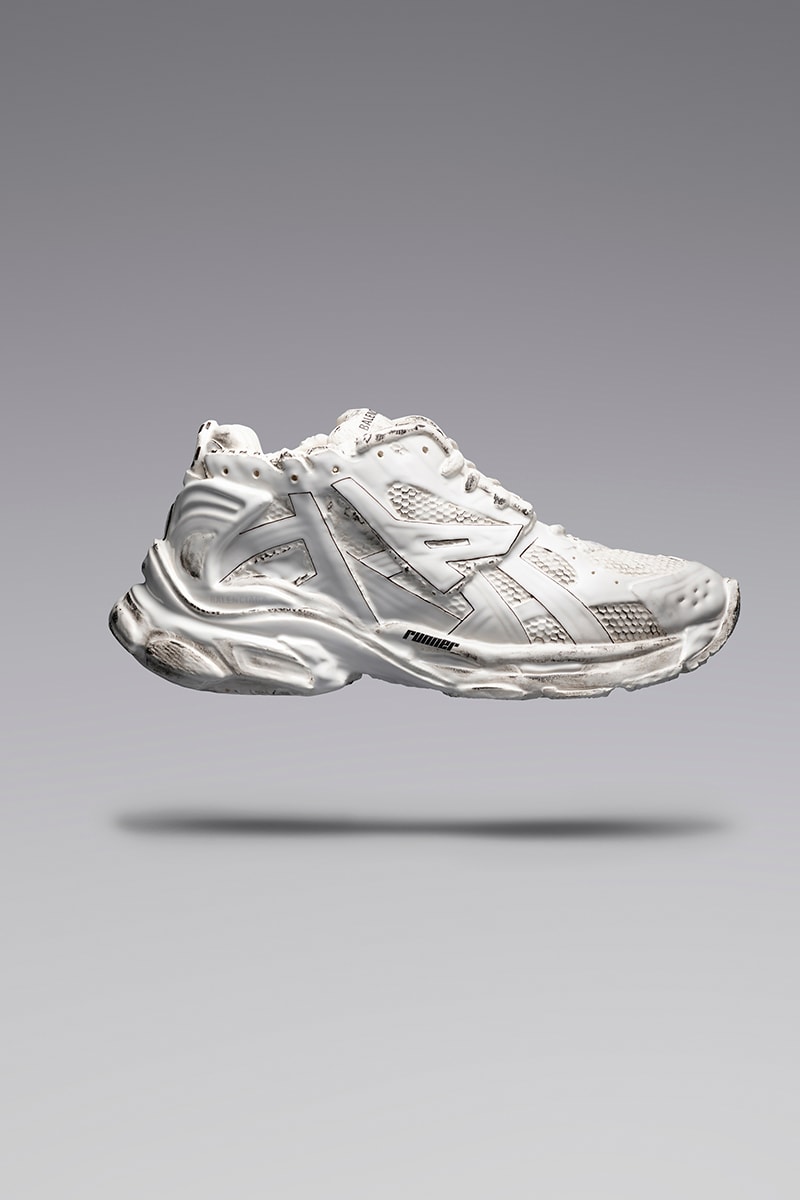 19 of 27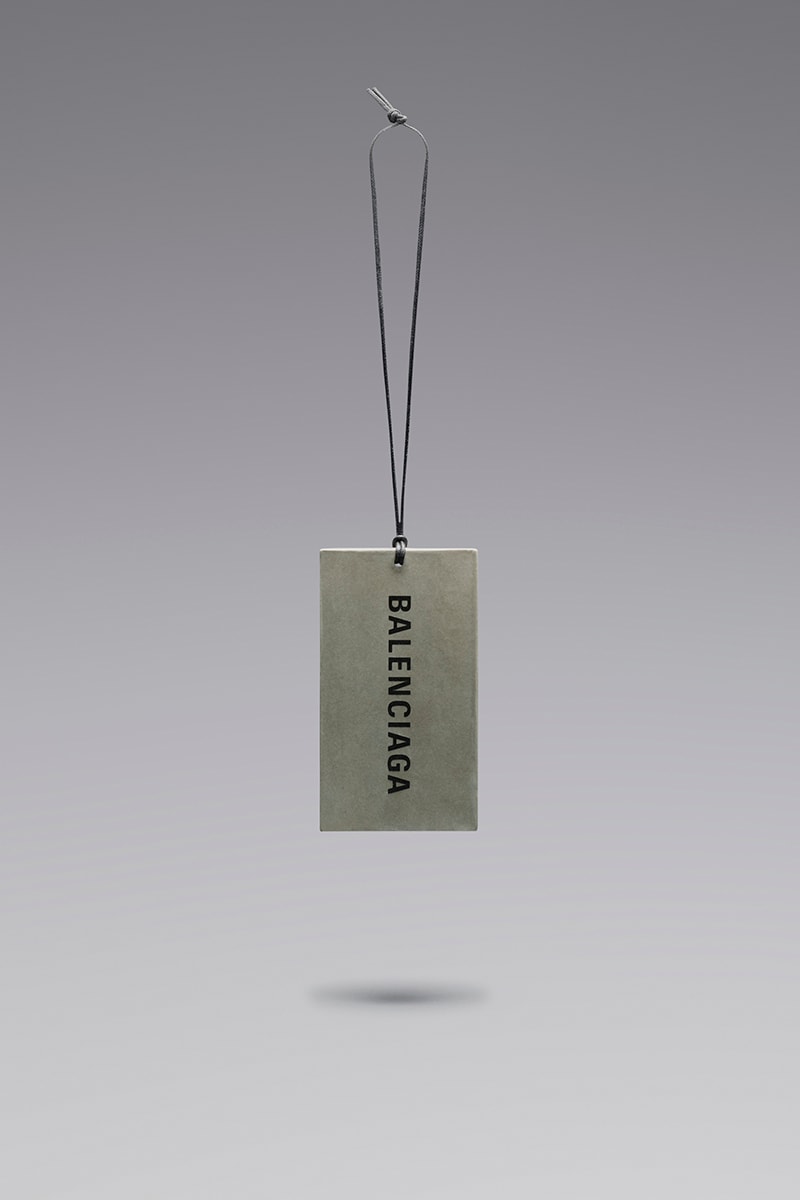 20 of 27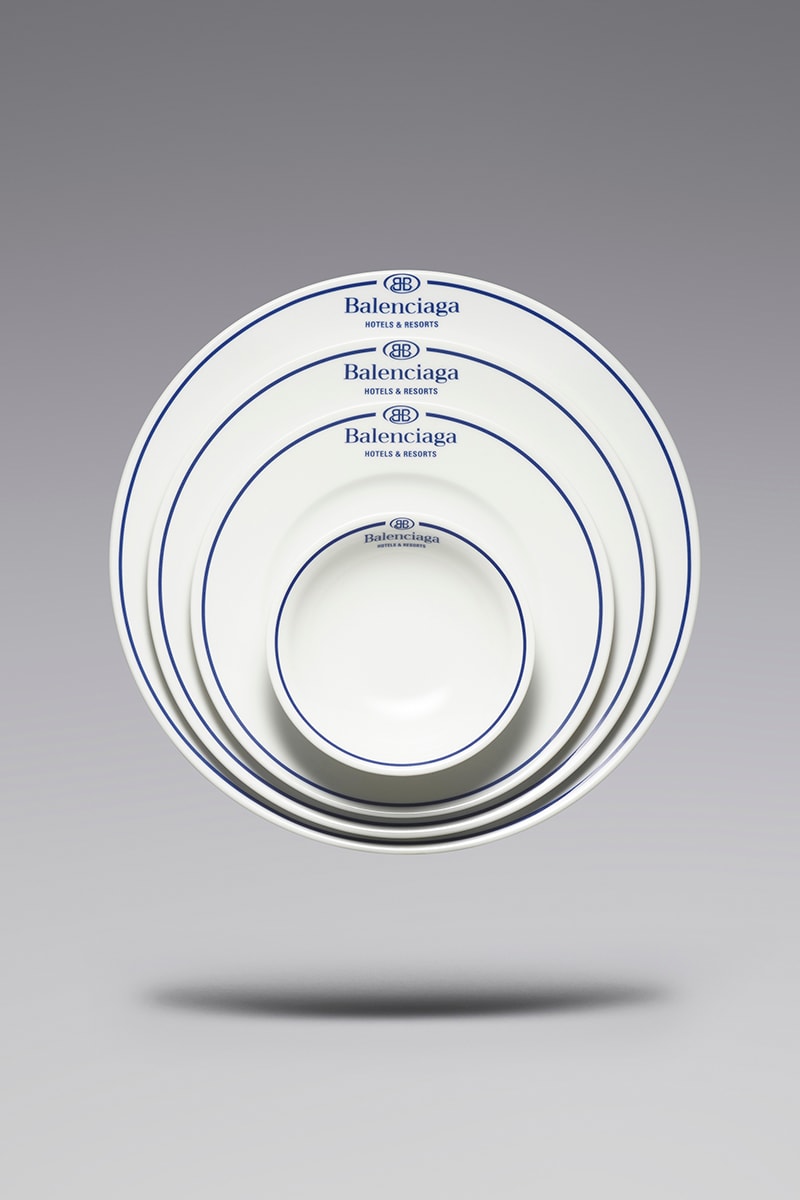 21 of 27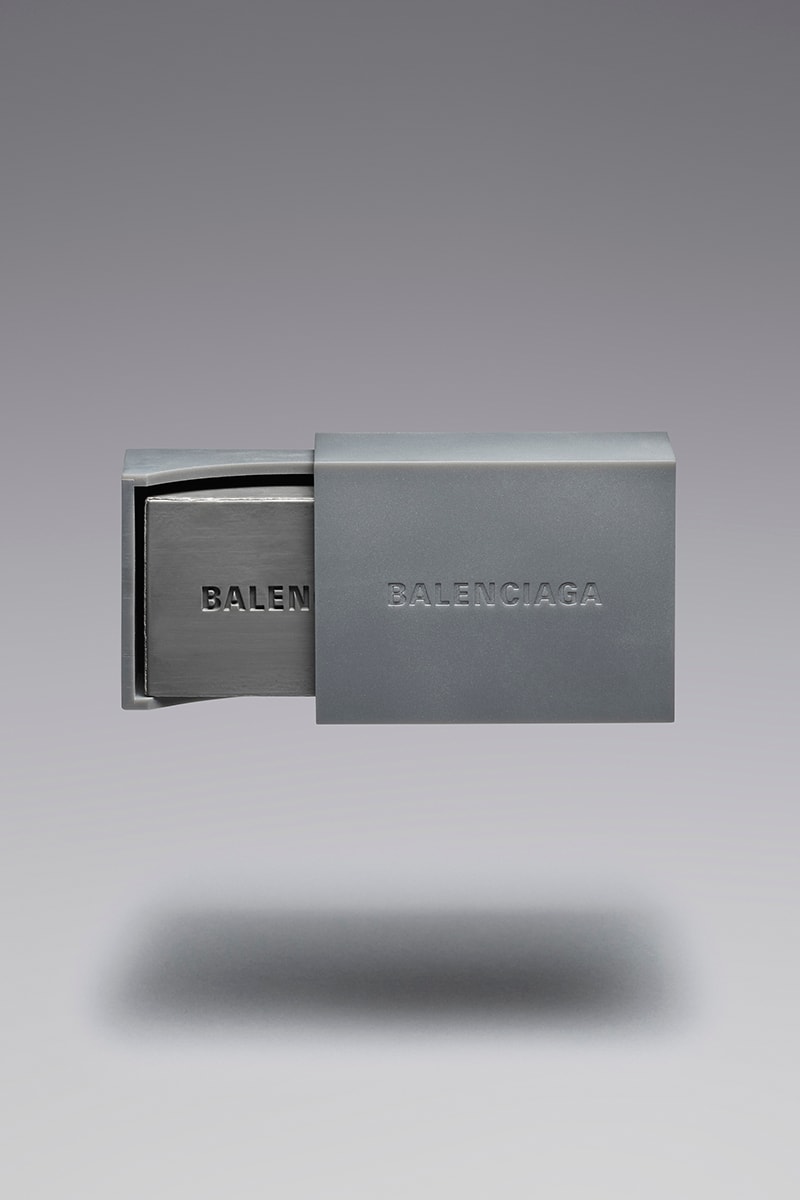 22 of 27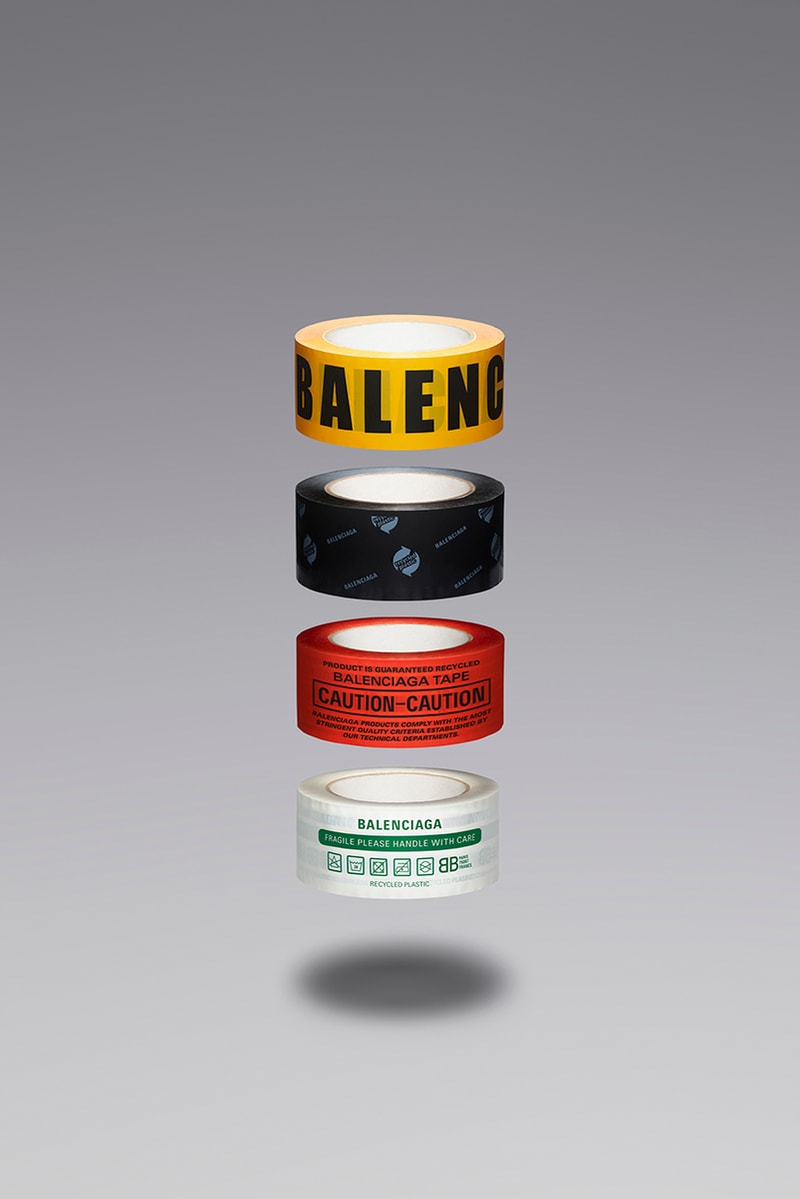 23 of 27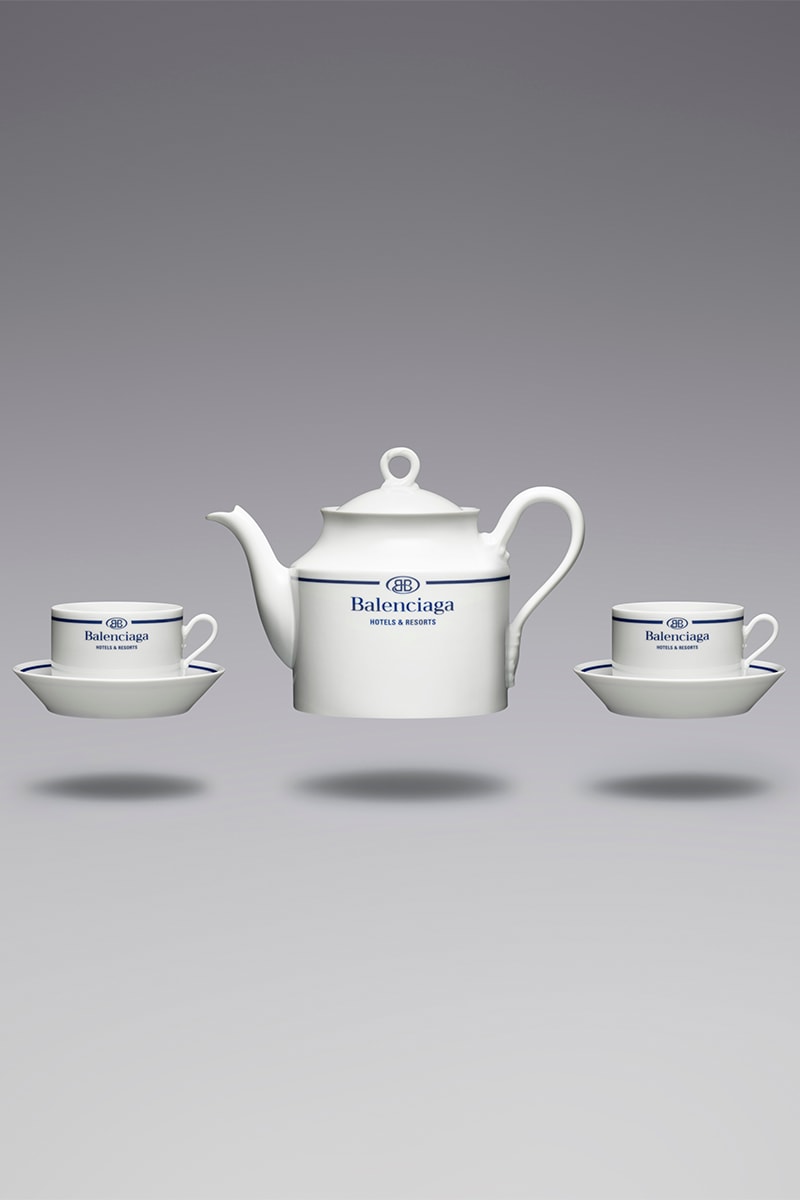 24 of 27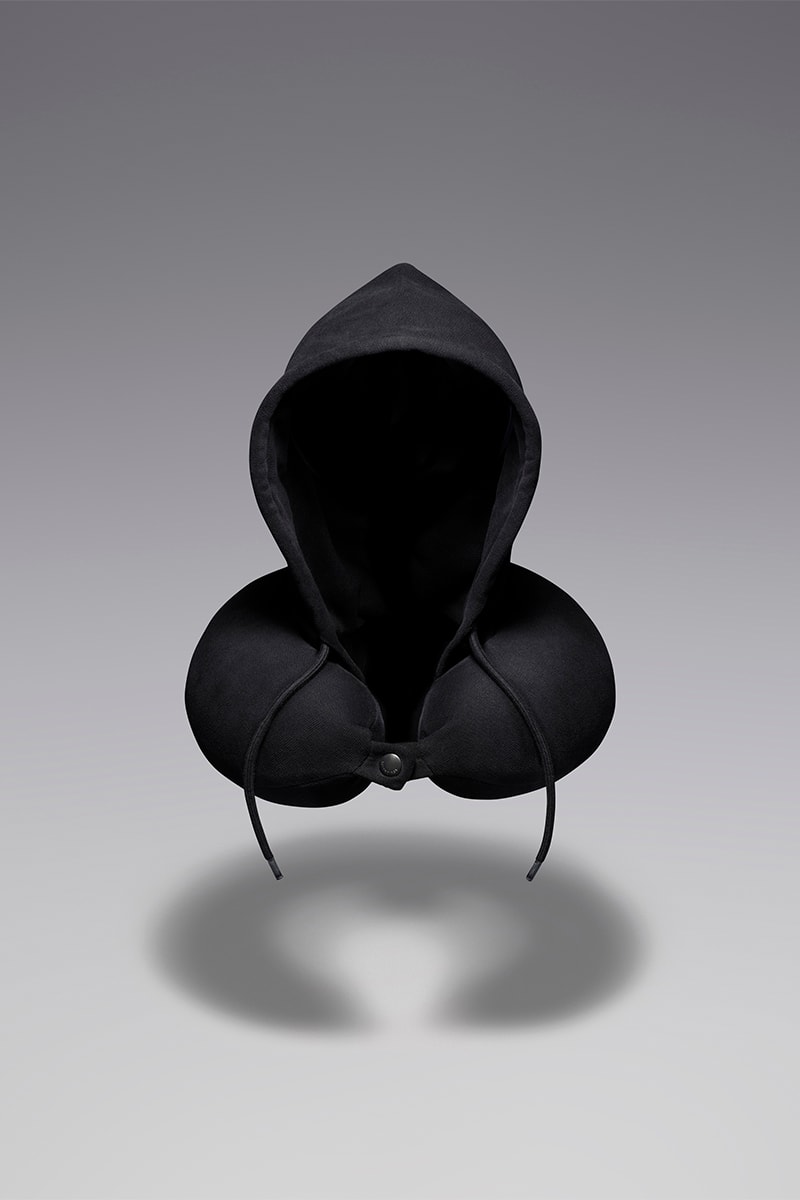 25 of 27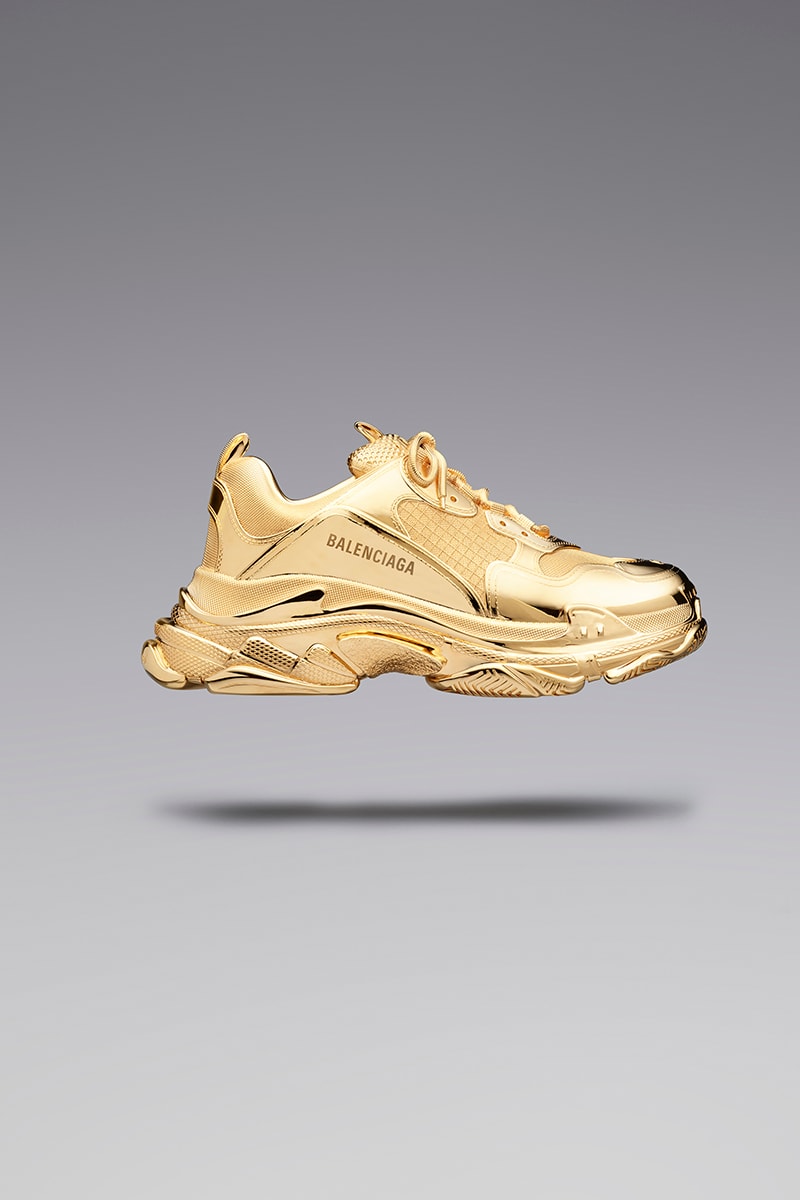 26 of 27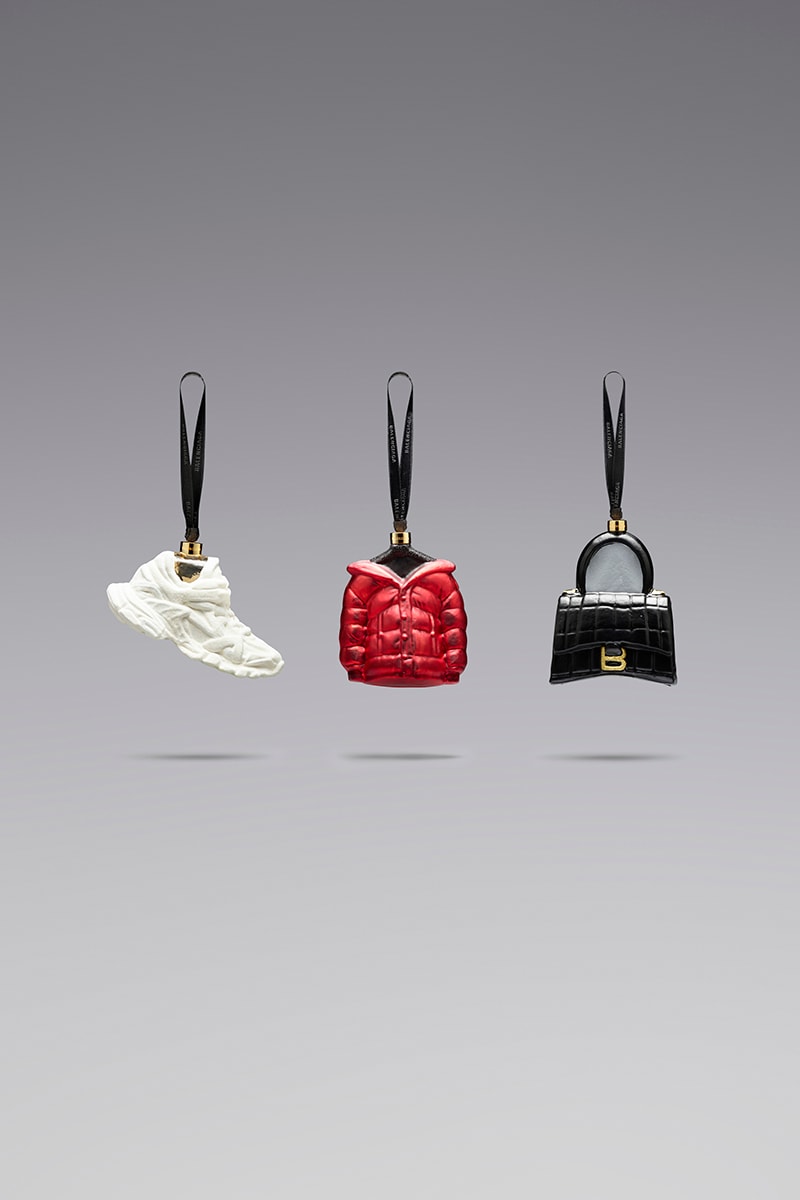 27 of 27
A fuzzy pink dog bed, an insulated lunchbox, a bench, and a doormat all feature in the latest drop from Balenciaga's Objects line. The bumper collection, available now, almost has too many things to mention – but rest assured, there's something for everyone.
Expect to find everyday items, such as soap, scented tags, coffee cups, and champagne flutes, alongside special-edition pieces in the form of a furniture collaboration with Tejo Remy and a sculpture series iconizing the Triple S sneaker, Knife Pump, and Barbes Tote. For the glassware, the brand's bootleg take on another famous logo is etched onto gold or silver-rimmed wine and champagne glasses, and corresponding coaster sets. Bedding is emblazoned with the Balenciaga Hotel & Resorts artwork, which is repeated across a doormat, towels, and tableware crafted in collaboration with Ginori 1735.
Not only are the humans able to dine off Balenciaga dinnerware, though – the bowl of man's best friend's has got a serious upgrade. In fact, pets are set to benefit greatly from the collection, be it through a fluffy, heart-shaped bed, a leash resembling a double-sided tape measure, a harness, and even a necklace complete with a personalized tag. A seasonal addition comes in the form of Christmas decorations, which see baubles shaped like iconic Balenciaga pieces. Elsewhere, a yoga mat, a jersey pillowcase made from upcycled T-shirts, a travel pillow, and a rabbit-shaped incense burner with Balenciaga-scented cones feature.
From November 21, selected Balenciaga stores will offer a custom gift-wrapping service with personalized silver ribbons. To capture the "Balenciaga Gift Shop campaign", the fashion house enlisted the skills of documentary photographer Gabriele Galimberti, who often uses his camera to capture "expansive portraits of everyday eccentricities". Take a look through the collection above, and for more design – check out the latest from Tekla, which just launched its holiday collection in time for the festive period.