NASA Finally Pulls Off Moon-Bound Artems I Rocket Launch After Months of Delays
Taking off from the Kennedy Space Center early this morning.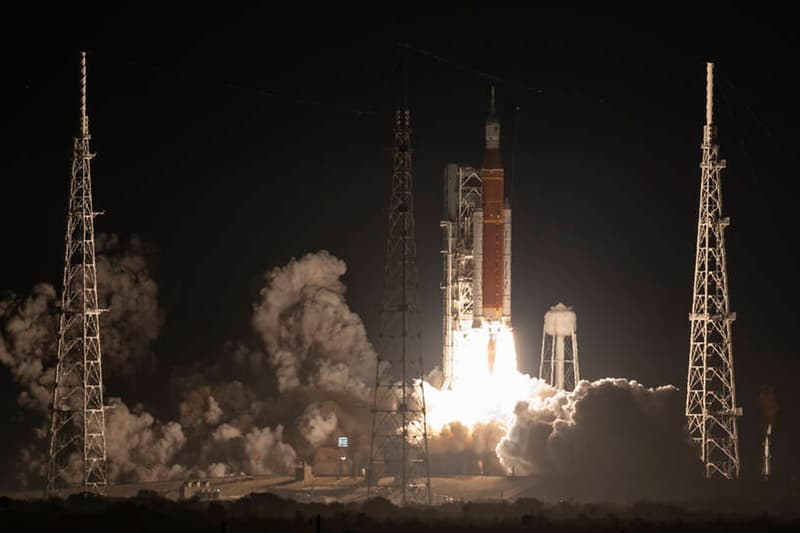 NASA has officially begun its long-awaited Artemis I mission. Early this morning, the space agency launched its Space Launch System (SLS), which it refers to as the "most powerful rocket in the world."
Designed to jettison the Orion spacecraft into orbit in an uncrewed test flight, the SLS has been in development since 2011. Early plans aimed to launch the SLS in 2016 but were continuously delayed over the years.
Over the past year, NASA has been targeting a fall 2022 launch. Engineers had to grapple with liquid hydrogen leaks in the SLS due to overpressurization during its three previous launch attempts before zoning in on November 14 for a fourth try at liftoff. That plan was delayed by two days to wait out inclement weather.
It also seemed that the rocket's takeoff would be shelved once again after engineers discovered another leak in its hydrogen valve and one of the radars designed to track the launch went out. NASA and the U.S. Space Force were fortunately able to amend these problems, pushing the launch by just one hour.
The SLS took off at approximately 1:50 A.M. ET. Over the ensuing hours, the Orion spacecraft commenced 10 small investigations to collect knowledge about the solar system and test out technology that may be used in future crewed flights.
"The Space Launch System rocket delivered the power and performance to send Orion on its way to the Moon," Artemis I mission manager Mike Sarafin said. "With the accomplishment of the first major milestone of the mission, Orion will now embark on the next phase to test its systems and prepare for future missions with astronauts."
We are going.

For the first time, the @NASA_SLS rocket and @NASA_Orion fly together. #Artemis I begins a new chapter in human lunar exploration. pic.twitter.com/vmC64Qgft9

— NASA (@NASA) November 16, 2022
In other tech news, Elon Musk emailed staff a mandatory pledge and said that Twitter will be "extremely hardcore" moving forward.